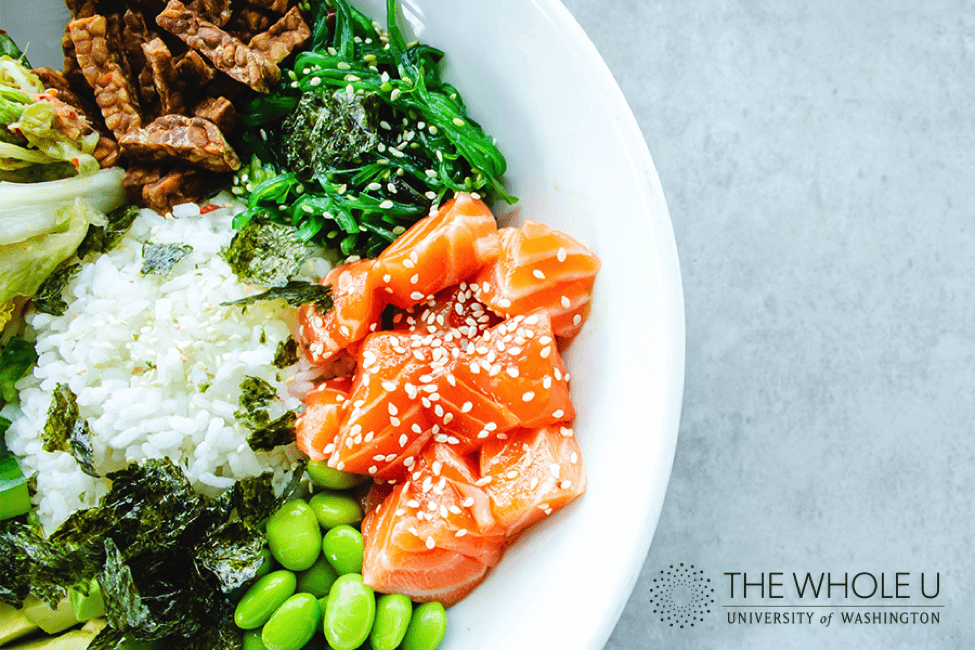 What Does a Registered Dietitian Do?
When The Whole U launched in 2014, it did so with a mission of using our platform to elevate voices of experts from across the University of Washington. Over the past six years, registered dietitians from across the UW have been some of our most consistent and widely read contributors with more than 60 articles on a range of topics related to food, nutrition, and eating well.
But while UW RDs have long been a fixture in The Whole U's editorial lineup with informative stories that regularly get thousands of views across the University and wider web, we thought we'd take this National Nutrition Month as an opportunity to spotlight the work they do when they're not making the extra effort to contribute to The Whole U's website—and to our collective community.
So what is a Registered Dietitian? How can they help you and what do they do during their workday? UW Medical Center RDs Diane Javelli, RDCD and Kristine Carlson, MS, RD, CD, CNSC share more insight on the two types of RDs–outpatient and inpatient—what each role entails, and how you can benefit from an RD's expert insights in a one-to-one capacity that goes well beyond our monthly column!
---
Registered Dietitian Nutritionists are food and nutrition experts who have met the following criteria:
Completed a minimum of a bachelor's degree
Completed 1200 hours of an accredited supervised practice program
Passed a national exam
Completed certified professional education requirements to maintain registration
Completed Washington State Certification
May have advanced practice credentialing
At UW Medical Center (UWMC), we are lucky to have an amazing team of both inpatient and outpatient dietitians, so let's explore what services they provide to our patients and employees!
Role of the Outpatient Registered Dietitian (OPRD)
Outpatient Registered Dietitians work in the Nutrition Clinic and see a variety of patients who are not currently hospitalized. The OP RD provides Medical Nutrition Therapy to UWMC and Roosevelt Clinic patients and staff. Our RDs get referrals from primary and specialty care providers. Services provided range from helping and managing chronic disease to meeting the special nutritional needs of patients who are acutely ill or undergoing treatment for severe illnesses or injury. OPRDs can also help with preventive health and sports performance nutrition.
Here at UWMC, we have outpatient RDs that specialize in transplant, cardiovascular disease, renal disease, pulmonary disorders, weight gain, cancer nutrition therapy, gastrointestinal disorders, reproductive nutrition, high risk pregnancy, tube feedings, sports nutrition, diabetes, Multiple Sclerosis, ALS, and other neurological disorders, as well as eating disorders.
During the outpatient nutrition visit, the OPRD reviews patient medical record, blood work, medication list, physical data, food intake, and lifestyle activities such as work schedule, shopping habits, and exercise. A comprehensive nutrition care plan is developed with individualized goals. Dietitians can also provide shopping, cooking, and meal planning resources to help you reach your goals.
If working with a Registered Dietitian sounds like something you would be interested in either for your patients or yourself, contact the Nutrition Clinic for more information at 206 598-6064.
Role of the Inpatient Registered Dietitian
Inpatient clinical dietitians monitor, assess and optimize nutrition status based on the patient's current medical condition and/or nutrition adequacy. Working with physicians, nurses, pharmacists and other healthcare professionals, they help to coordinate medical and nutritional needs and make recommendations for tube and intravenous feedings and/or dietary supplements. In addition to providing medical nutrition therapy for a variety of disease states and medical conditions, inpatient RDs also diagnose and treat malnutrition. They work in a variety of inpatient settings, including hospitals, long-term care facilities, skilled nursing facilities and other institutions.
New for 2020: Regence Uniform subscribers have a Nutrition benefit of 12 lifetime visits with a Registered Dietitian!
---
In honor of the collective expertise of registered dietitians across the UW, take a look back at some of the articles they've contributed to The Whole U. To help you navigate this trove of advice and insight, we've categorized their articles into five categories. Explore them below:
Year-Round Produce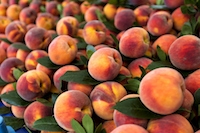 Eating well starts with finding fruits and vegetables that are fresh and in-season. Eating "whole," locally grown foods that are seasonally available is not only good for your body and mind, it is also carries a many other benefits. Not to mention the many ways sneaking fruits and vegetables into a meal can be easy and fun.
---
Health Conditions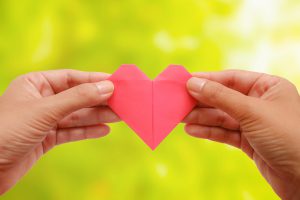 We've said it before and we'll say it again: eating for longevity is easier than you think! Whether you want to cultivate a happy, healthy heart or make lifestyle changes that could reduce your risk of getting cancer, your health is in your hands! What you put into your body can be pivotal in determining how it functions.
---
Nutrition Facts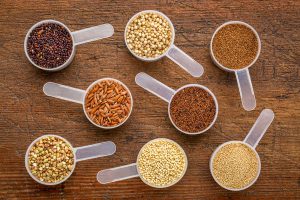 Among the many things registered dietitians are good at doing is debunking food myths and cutting through to the heart of nutritional science. In the past six years, they've helped readers puzzle through:
Sometimes, you are just one question away from an answer that can change the way you eat and live. Learn from RDs how nutritious grains and super seeds such as flax, hemp, and chia can power up any meal or which high fiber foods are essential when trying to eat more greens.
---
Recipes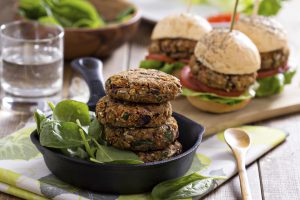 RDs can also help patients take the next step from learning more about individual ingredients to begin combining them in powerful ways that lead to better health. Learn from UW RDs about:
---
Approaching Food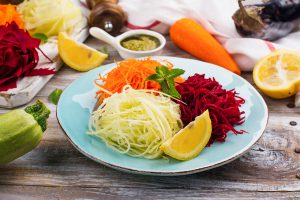 Attempting to eat well for better health can sometimes feel like trying to tackle long, difficult ski run without getting off track or falling down along the way. As in skiing, eating healthy is all in your approach. RDs can help suggest:
They can also help devise strategies for approaching specific meals throughout your day or periods of time in your year. Check out their advice for tailoring an approach to:
---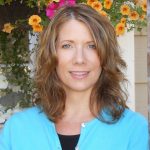 Diane Javelli, RDCD is a Clinical Dietitian at the University of Washington Medical Center. For the past 20 years she has worked in the Outpatient Nutrition Clinic. Diane specializes in gastrointestinal disorders such as Irritable Bowel Syndrome, Celiac Disease, and Gastroparesis, as well as recovery from esophageal cancer surgery. She has a special interest in working with Crohns and Colitis patients as part of the IBD Center at UWMC. Diane understands how frustrating sorting out diet information can be and likes the challenge of helping people determine the right diet to achieve and maintain good health.
Diane has worked as a freelance writer and authored a chapter: "Diet and Nutrition in the Treatment of Crohn's Disease" in the textbook "Crohn's Disease Basic Principles".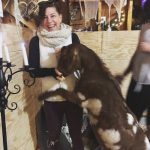 In her free time, she enjoys hiking, cycling, reading, and cooking. She is an avid tennis player and competes on as many teams as time allows. Most importantly she is passionate about spending time with her husband, sons, dog, kitty and friends.
Kristine Carlson is a registered dietitian and certified nutrition support clinician who works in the Surgical, Medical and Oncology Intensive Care Units at the University of Washington Medical Center. Outside of work she enjoys exploring the beautiful Pacific Northwest, hiking, yoga, cooking, gardening and spending time with her dogs Charlie and Zachary.