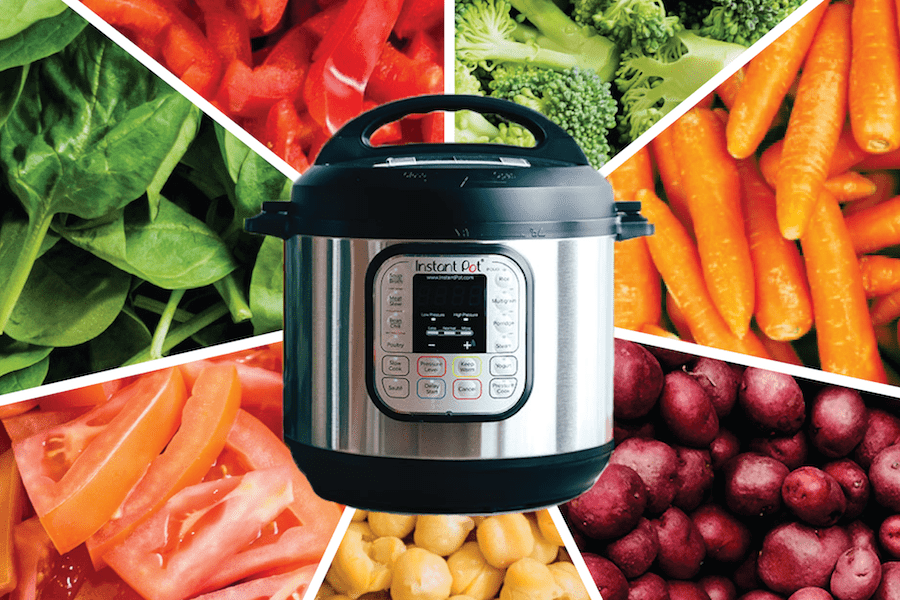 No Pressure Recipes for Instant Pots
A few years ago, my patients kept telling me about how much they loved their Instant Pots. I thought it must just be another cooking fad. But I kept hearing rave reviews from folks young, old, foodies, novices, moms, and singles that told me it changed their lives. So last year I bought one to see what all the fuss was, and I did fall in love.
It combines a slow cooker, electric pressure cooker, rice cooker and yogurt maker all into one affordable appliance.
Ten great things about cooking with an Instant Pot
1. We are cooking with whole foods!
People are excited to cook again using real food, not from a package. Folks are excited to try Moroccan Chickpeas and kale at home. And it has never been easier to add more vegetables, beans and whole grains into your diet.
2. Set it and forget it!
It is so easy, safe and convenient to be able to put in your ingredients, set your Instant Pot to cook and go out for a run! When your dish reaches its completed cook time, it will naturally release pressure and stay on a low warm setting. Be sure there is adequate liquid so you don't burn your pot.
3. Curry in a hurry!
Most dishes take significantly less time to cook, but you do have to allow time for the pressure to rise. A recipe that would take a day of advance soaking/prep can now be made as a mid-week meal in about a half hour. You can add in frozen chicken breasts; but realize it will take longer to cook.
4. Batch cooking has never been easier!
Try cooking stews, soups, chilis and other dishes and freeze the extra servings. Cook once and enjoy multiple times.
5. Save money!
I like to prepare dried black beans with mine. Just 1-pound of beans (cost $1.00-1.99 per pound) and 3 cups of water.  Yields 6 cups of delicious beans. Equivalent to 4 150 oz cans. I freeze the cooked beans and they are ready for future recipes like chili.
6. Hate peeling hard boiled eggs?
Cook them for just 3 minutes in and they peel with ease!
7. Enjoy more flavorful food!
Pressure cooking is great for really carrying the flavor of your food throughout the dish. I have had great success with Indian and Mediterranean dishes.
8. Expand your breakfast options!
Easy to cook creamy steel cut oats, soft- or hard-boiled eggs and you can even make your own yogurt.
9. Dump and start
There are many easy recipes that require minimal prep, and all go in the pot at the same time, hence the term "Dump recipe."
10. Recipe swap
The Instant Pot has become a great vector for recipe sharing amongst friends and families, expanding your palate to new foods and perhaps eating more healthfully at home.
Here are two simple Instant Pot recipes to try on your own!
Instant Pot Split Pea Soup
A comforting Instant Pot recipe for split pea soup that's a dump-and-go type of meal.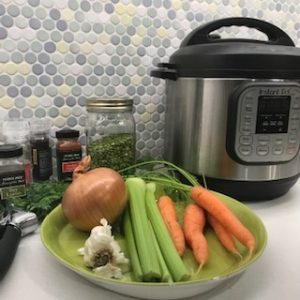 Prep Time: 5 minutes
Cook Time: 15 minutes
Natural Release: 15 minutes
Servings: 6 servings
Calories: 140 kcal
Ingredients:
7 cups water
1 pound split green peas, rinsed
1 1/2 cups diced onions (about 1/2 onion)
1 cup diced carrots (about 3 carrots)
1 cup diced celery (about 3 stalks)
3 cloves garlic minced
3 bay leaves
1 teaspoon smoked paprika
1 teaspoon salt
1/2 teaspoon black pepper
Optional 2 teaspoon za'atar
Instructions:
Add all ingredients to the pressure cooker pot and briefly stir them together.
Secure and seal the lid. Cook at high pressure for 15 minutes, followed by a 15 minute natural release. Manually release remaining pressure.
Remove the bay leaves and stir the soup. It will be very hot, so let it cool a bit before serving.
---
Instant Pot Creamy Steel Cut Oats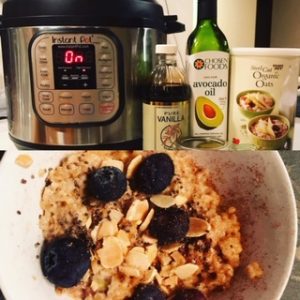 Prep and cook time: 15 minutes
Ingredients:
1 cup steel cut oats
2 cups milk (can substitute soy, rice or almond milk)
1 cup water
1 ripe banana
2 teaspoons vanilla
2 teaspoons cinnamon
Toppings:
Berries
Chia seeds
Nut butter
Splash of milk
Instructions:
To avoid sticking, lightly coat the inner pot of your Instant Pot with oil or cooking spray.
Add oats into the Instant Pot followed by milk.
Secure the lid and close the vent.
Press the Manual (or Pressure Cooker for newer Instant Pot models) button and set to 4 minutes.
After the oats finish cooking, allow the pressure to release naturally (about 4-5 minutes).
After the pressure releases, open the lid and give the oatmeal a good stir. Any extra liquid will absorb as it cools.
Add additional cinnamon, sweetener or other additions you like.
Top oatmeal with fresh fruit, nut butter, a splash of milk, or any other toppings you like.
---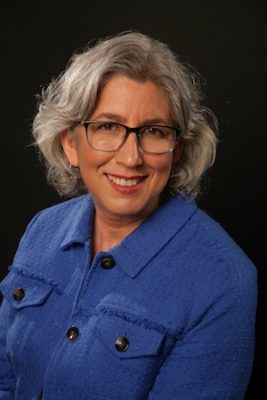 Judy Simon MS, RDN, CD, CHES, FAND practices as a clinic dietitian at Roosevelt Clinic and clinical instructor at the University of Washington Medical Center. She specializes in reproductive nutrition and is currently writing a cookbook.
For more from Judy, check out 10 Ways to Dare to Fuel for your busy day.