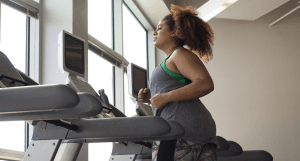 ---
Train with The Whole U! Whether you are new to exercise, are an avid exerciser, or want to try something different, The Whole U has created free online and in-person opportunities for you to be active.
Looking for motivation, tips, and a supportive community? Join the private Being Active Facebook group.
---
Cardio

---
Walking Programs:
Register for a 5K Walking Plan.
Running Programs:
Register for plans that will keep you accountable and help you progress safely for a 5K (beginner), 5K (intermediate), Half Marathon, or Full Marathon.
Running Groups:
Stair Challenges:
Step On Up! Reach the height of the Space Needle, Mt. Baker, or Mt. Rainier and earn virtual medallions along the way.
Biking Groups:
Swimming Resources:
Check out our guide to swimming in and near Seattle.
---
Strength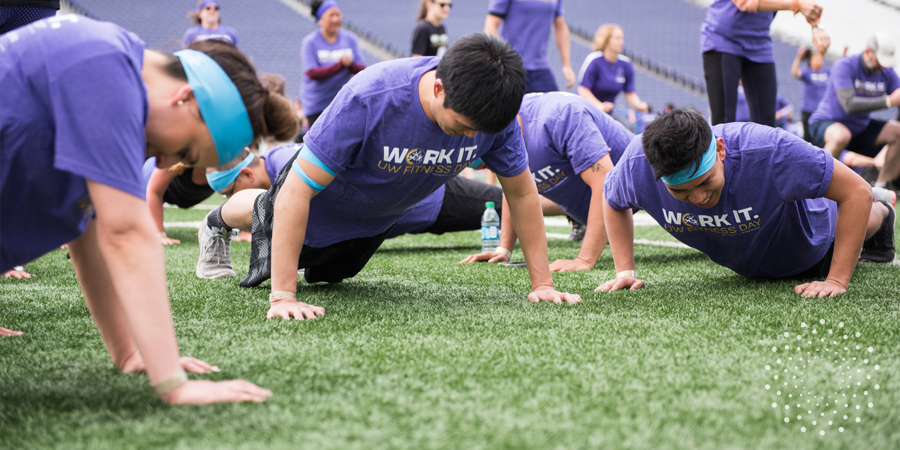 ---
Strength Resources:
Register for the kettlebell handbook.
Register for a strength handout that you can do at your desk within 10 minutes.
Check out these strengthening and stretching exercises specific for bike riders by Sarah Hannah, PT and Brenda McKenzie, MPT from Hall Health. Stretch & Strengthen Handouts
Train with the best in a series of Strength Training videos with Strength and Conditioning Coach Chris Dresher of UW Athletics:
Register for an exercise band handout for workouts you can do almost anywhere, then view our series of exercise band workouts:
Register for this exercise ball  handout to try a fun strengthening workout while putting your Guinness World Record exercise ball to use.
Check out our discount fitness partner Strength Training Exercises.
---
Flexibility

Yoga:
Register for the 21-day yoga challenge. This handout includes all 21 poses and their benefits so you can try them on your own.
View our series of Desk Yoga Videos on YouTube:
Learn more moves from instructors at UW Recreation:
---
Tennis Ball: