The Whole U Speaker Series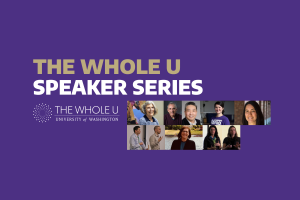 The Whole U's Speaker Series provides faculty and staff a platform share their research interests, insight, and expertise with a wider audience across the University of Washington community. In this section, you'll find answers to questions you've always had and ideas you perhaps didn't expect to encounter. Talks are organized by category.
Mindfulness and Mental Health
---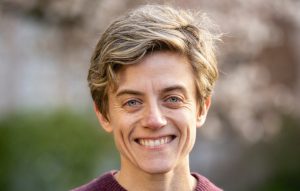 Compassion as a Way of Building Resilience with Megan Kennedy
The UW Resilience Lab's director Megan Kennedy discusses how to practice cutting edge resiliency with compassion. Explore practicing self-compassion and learn techniques to expand your resilience.
---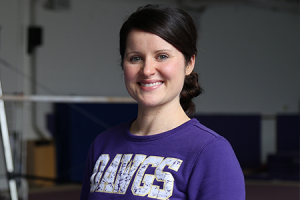 UW Gymnastics' Elise Ray-Statz on effective goal-setting
Head Coach of UW Gymnastics and Olympic medalist Elise Ray-Statz shares effective goal-setting techniques and other motivational strategies for keeping your New Year's Resolutions to kick off The Whole U's 8-week 2019 Dare to Do challenge.
---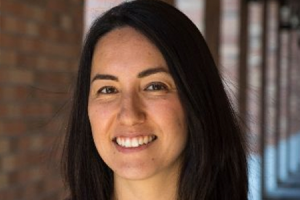 Learning Happiness with Dr. Tabitha Kirkland
A lecturer in the UW Department of Psychology, Dr. Kirkland explores topics including: what makes people happy, how we can reach our best selves, why we often fall short of this goal, and how different states impact emotion, social perception, and behavior.
---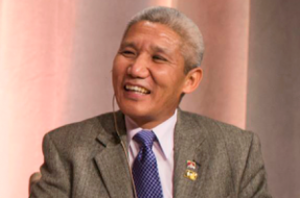 Courage & Compassion with Thupten Jinpa, Ph.D.
The Whole U was proud to partner with the Dharma Friendship Foundation in hosting author and principal English translator for the Dalai Lama, Thupten Jinpa, Ph.D., for a discussion about where science meets Buddhism and the healing powers of compassion.
---
Physical Health and Wellbeing
---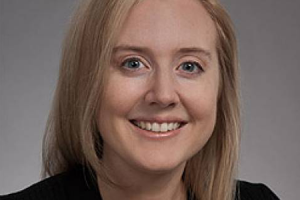 Skin Cancer Prevention from Vitamin A to Zinc Oxide
Ready for summer sun, but not so sure where to start when it comes to safe skin care? Jennifer M. Gardner, M.D., Assistant Professor in the Division of Dermatology at the University of Washington delivered this seminar on May 19, 2018 at the HUB to answer your questions.
---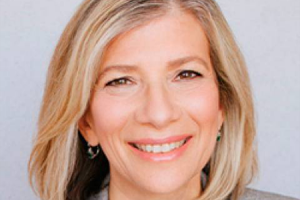 Epigenetics & Inflammation
A clinical associate professor in both the Departments of Family Medicine, and Anesthesiology and Pain Medicine, Heather Tick, M.A., M.D., discusses the factors—from lifestyle to genetics to life experience—to consider in search of understanding barriers to healing.
---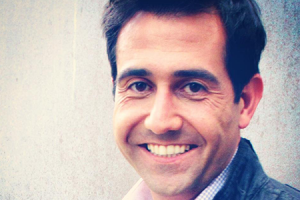 "Leaky Gut' and Chronic Inflammation
"The role of the microbiome in health and disease is an exciting area at the forefront of science, but the field is in its infancy," says Dr. William Depaolo, a UW Medicine gastroenterologist and director of the UW Center for Microbiome Sciences & Therapeutics.
---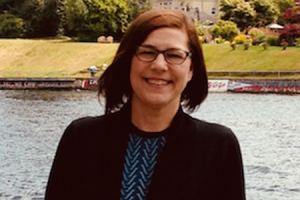 How Fad Diets Affect Your Microbiome
Presented by Kristine Carlson, registered dietitian and certified nutrition support clinician in the Surgical and Medical Intensive Care Units at the UW Medical Center, and Dr. Will DePaolo, director of the UW Center for Microbiome Sciences & Therapeutics.
---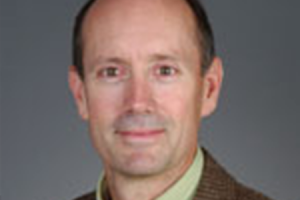 Aging into Strength
An associate professor in the Department of Rehabilitation Medicine and Director of the Human Motion Analysis Research Lab, Dr. Kevin McQuade defines requirements for "real" strengthening and why muscular strength training is a key part of an overall fitness program.
---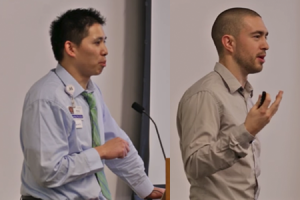 Sitting Disease
Elliot O'Connor, DPT, and Dr. Brian Liem from UW Sports Medicine share information about what sitting disease is, how it can lead to chronic back and neck pain, and provide some simple exercises that you can do to prevent and beat the sitting disease.
---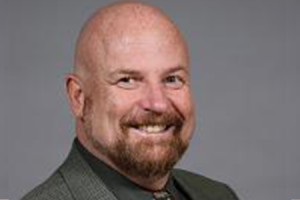 Getting a Good Night's Sleep
Join Dr. Michael V. Vitiello, professor of Psychiatry & Behavioral Sciences, Gerontology & Geriatric Medicine, and Biobehavioral Nursing, to learn what sleep can do for your health, why we tend to get less than we need, and the link between sleep and illness.
---
Social Health and Awareness
---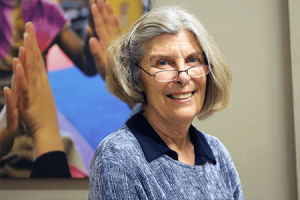 Bullying and Revenge Behaviors in Adolescents
Dr. Karen Frey, Research Associate Professor of Educational Psychology at the College of Education, delivered this seminar on February 18, 2020 at the HUB. In it, she explores how teenagers' efforts to protect and care for others are key to their identities as good people.
---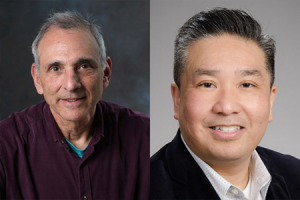 Occupational Health Through the Lens of Equity
Join Dr. Noah Seixas of the UW School of Public Health and Dr. Butch de Castro of the UW School of Nursing for a conversation on how health disparities are often driven by issues of social status and difference—made possible by a grant from the UW Office of Minority Affairs and Diversity.
---

Panel: Importance of Diversity and Inclusion in the Workforce
With Ebonee Anderson, Diversity Recruiter with Total Talent Management, UW Human Resources, Magdalena Balazinska, Professor and Director of the Paul G. Allen School of Computer Science & Engineering, Eve Riskin, Associate Dean of Diversity and Access in the College of Engineering, and moderator KD Hall, Affiliate Professor in the UW Department of Communication.
---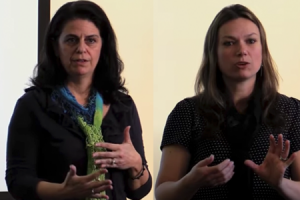 Mindful Parenting
Dr. Liliana Lengua and Dr. Suzanne Kerns from the Center for Child and Family Well-Being gave this inspiring, informative presentation on evidence-based mindful parenting. Learn tips on how to bring mindfulness into your everyday interactions with your child.
---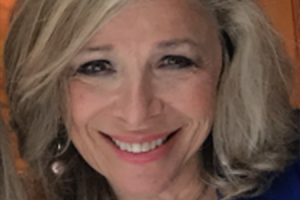 Pepper Schwartz on the Surprising Secrets of Happy Couples
One of America's leading experts on love, Dr. Pepper Schwartz is the author of 23 books and a relationship columnist for AARP.org. In this talk, she covers results from her book The Normal Bar, which is based on over 100,000 responses from couples and individuals.
---
Interests and Education
---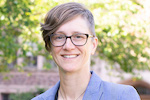 Mis- and Disinformation in the Context of 2020 with Dr. Kate Starbird
Dr. Kate Starbird and her collaborators with the UW's Center for an Informed Public are studying how scientific knowledge, expertise, data, and communication affect the spread and correction of online misinformation through the COVID-19 pandemic and 2020 election. This seminar presents what they have learned in 2020.
---
UW Tacoma's Alice Few presents on how to view the solar eclipse on August 21, 2017.
---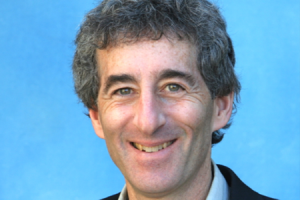 Cliff Mass on Weather Forecasts
Weather websites, weather apps, or TV weather news? Next-day, 5-day, or 10-day forecasts? Not all weather forecasts are created equal. Learn how to be a smart weather consumer with UW Professor of Atmospheric Sciences and renowned weather guru Cliff Mass.
---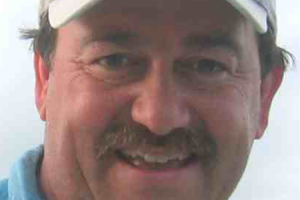 Pet Behavior with Dr. James Ha
Dr. James Ha, UW research professor in Psychology (animal behavior area) and Certified Applied Animal Behaviorist, has 30 years of experience in animal behavior teaching, research, and consulting. Get to know your furry friend even better with these insights from his seminar.
---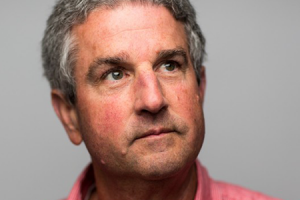 Crows: Smarter Than You Think
Professor John Marzluff from College of the Environment explores avian intelligence and the amazing brains of crows. Learn about the commonalities between human and bird brains, crows' ability to speak different languages, and learn from and mimic human activities.
---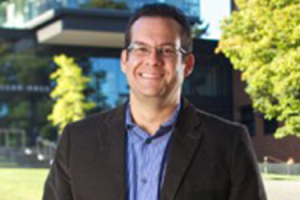 Wine 101 with UW Professor Michael Wagner
Explore the fascinating world of wine with Dr. Michael Wagner, assistant professor of Operations Management at the Foster School of Business. Learn about wine regions and varietals, wine characteristics, tasting terms, how to read labels, classical pairings, and more!
---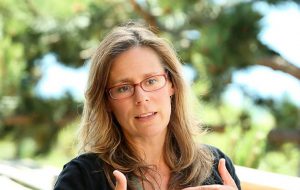 Exploring PNW Killer Whales with Dr. Deborah Giles
In this seminar, Dr. Deborah Giles, PhD Research Tech at the UW Center for Conservation Biology and resident scientist and lecturer at the UW Friday Harbor Labs, will give an inside look into the life of our local killer whales and share what the research team has learned about killer whale health as well as possible causes for population decline.
Financial Health
---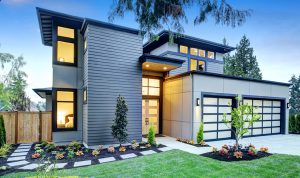 Refinancing Your Home and Home Equity with Homestreet Bank
Interested in refinancing your home? Tune in to this webinar presented by Homestreet Bank to learn whether refinancing may benefit you, the advantages of using cash from your home, how to consolidate or avoid consumer debt, and how to distinguish the difference between a home equity loan and line of credit.
---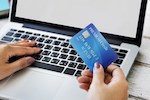 Credit File Security with HomeStreet Bank and American Reporting Company
This webinar jointly presented by HomeStreet Bank and the ARC dives into the difference between credit freezes and credit locks, best practices when applying for credit if your file is frozen or locked, fraud alerts, and opting out of unwanted solicitations.