Welcome to The Whole U!
Focused on fostering connection, holistic wellness, and engaging your interests, The Whole U is for UW, by UW. Watch our video to see all we have to offer.
Stay healthy and connected with free, virtual mindfulness and fitness classes. Check out our weekly class listing to select from strength training, yoga, dance, meditation and more!
Check out upcoming events and catch on-demand replays when you subscribe to The Whole U YouTube!
Find peace and relaxation as we close out the year with UW Yoga Month 2023. Enjoy free yoga classes all throughout December!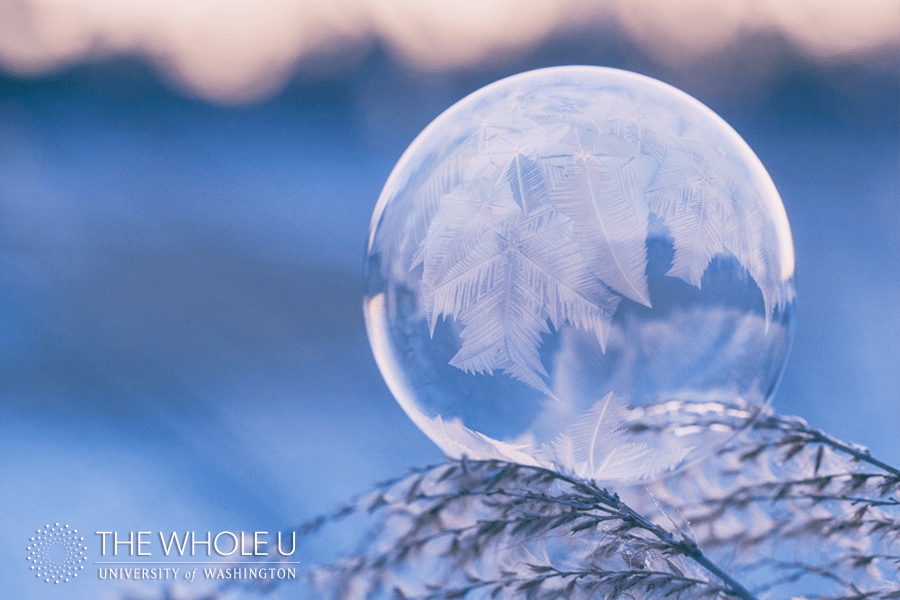 As a time of year when we are spending more time indoors, winter presents a wonderful opportunity to think about how we can get more from life by living with less. As a time of new beginnings, winter is also a great time to act on your goals of living more sustainably with respect to [...]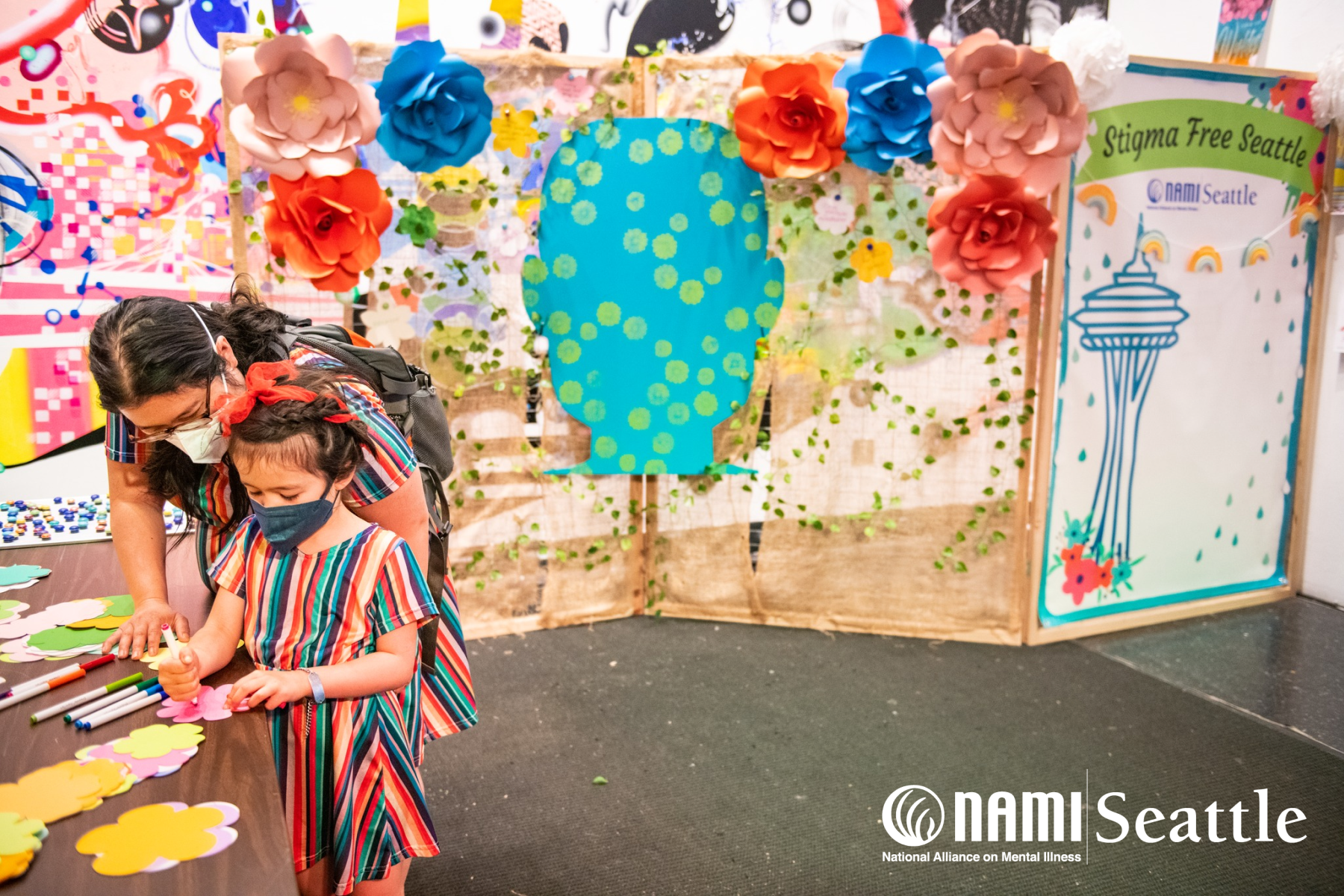 Every year, the UWCFD spotlights a nonprofit organization doing amazing work to make our communities – locally, nationally and globally – healthier and more resilient. This year's campaign is coming to an end in December. There is still plenty of time to get involved and support the 2023 featured nonprofit, the National Alliance on Mental [...]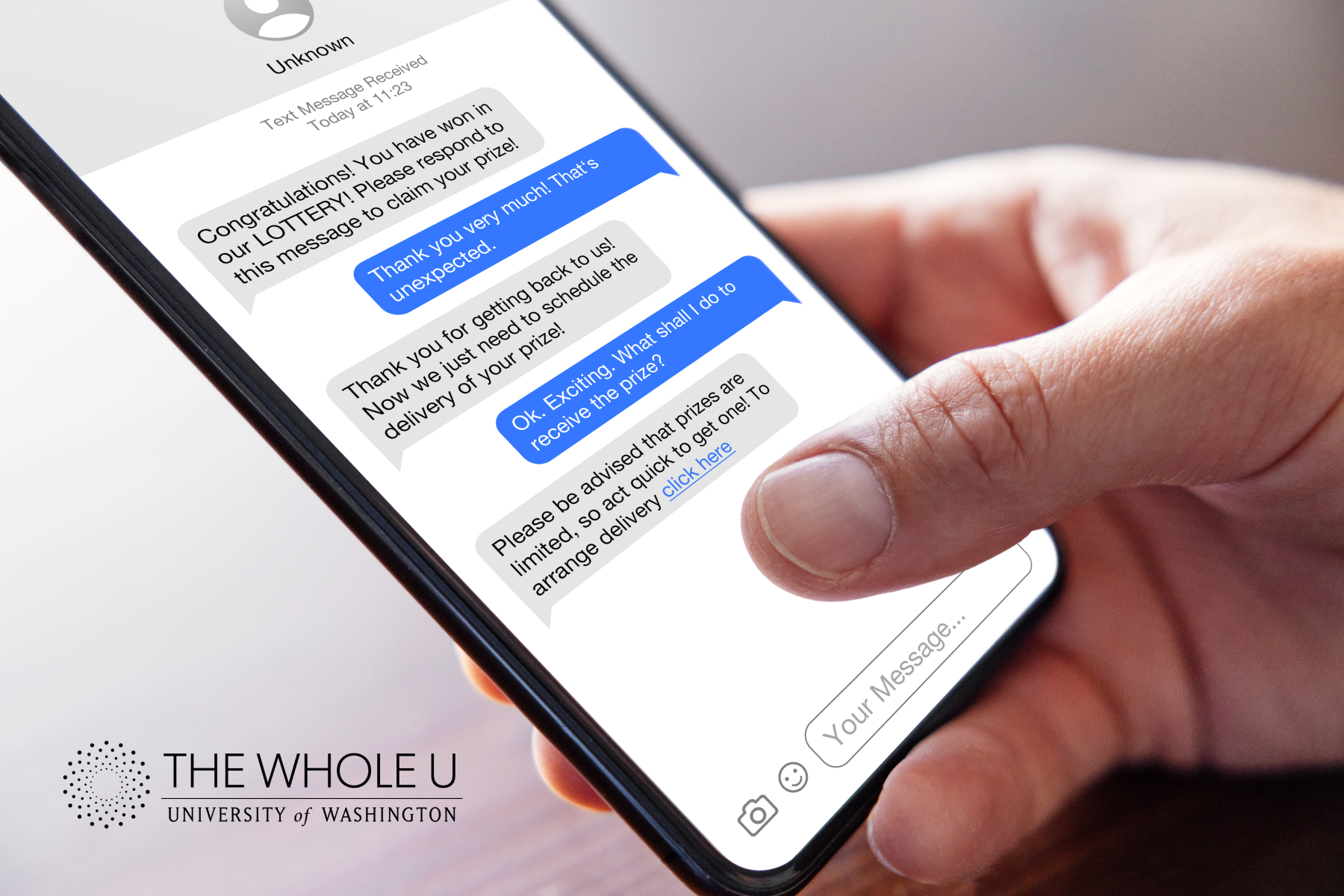 This article was written and provided by our partners at BECU.  If you're getting suspicious texts, you're not alone. Scammers often impersonate people and organizations you trust. In this article, we identify common scams, ways to prevent fraud and how to spot fake texts. Is that text a fake or the real thing? Don't click [...]
Upcoming Events
Friday, Dec. 8, 2023, 11 - 11:15 a.m.
---
Friday, Dec. 8, 2023, 12 - 1 p.m.
---
Saturday, Dec. 9, 2023, 10 - 11 a.m.
---
Monday, Dec. 11, 2023, 11 - 11:15 a.m.
---
Tuesday, Dec. 12, 2023, 6 - 7 a.m.
---