Welcome to The Whole U!
Focused on fostering connection, holistic wellness, and engaging your interests, The Whole U is for UW, by UW. Watch our video to see all we have to offer.
Stay healthy and connected to your UW community with free virtual mindfulness and fitness classes. Check this weekly calendar to select from strength training, yoga, dance, meditation, and more!
Be more environmentally conscious this April with a fun, 30-day Sustainability Challenge. Register to get one sustainable tip to try each day!
Be The Match and help save lives by registering to be a potential marrow donor. Our monthly goal is 200+ registrants: Join.BeTheMatch.org/UW.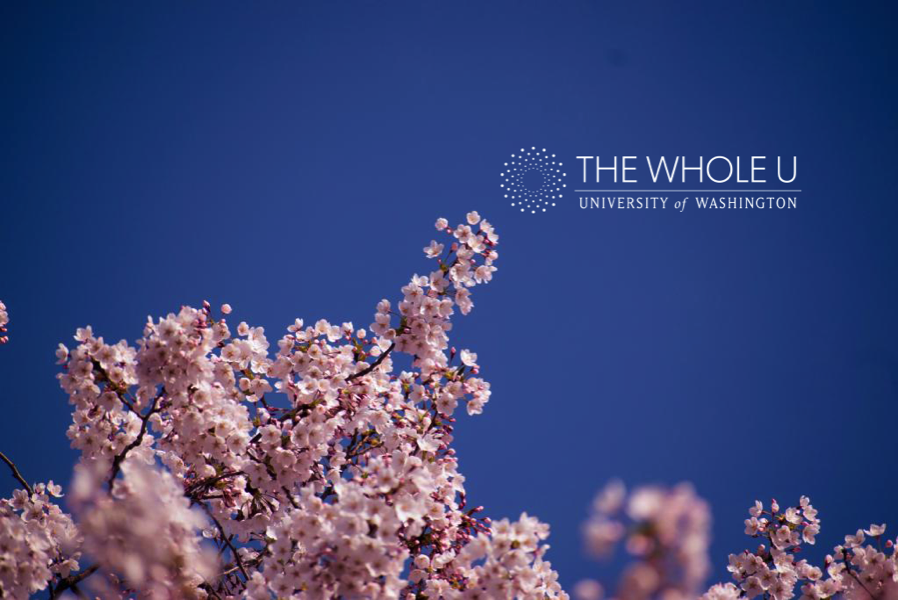 In this time of uncertainty and great concern, we can rely on poems to offer wisdom, uplifting ideas, and language that prompts reflection that can help us slow down and center mentally, emotionally, spiritually. Since launching in April 1996, National Poetry Month has given people an annual occasion to celebrate the importance of poets and [...]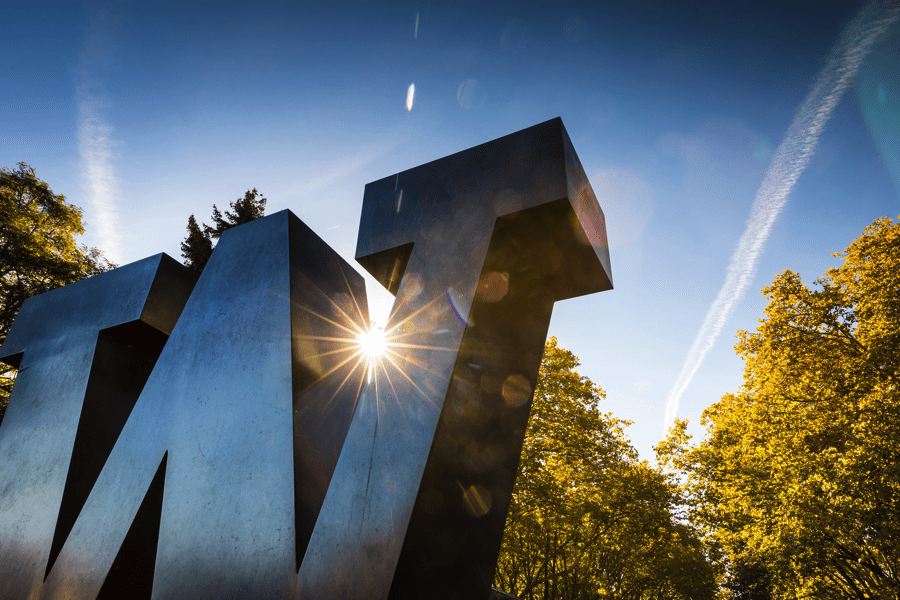 During this challenging time, The Whole U is here to help the University of Washington community stay healthy and connected as we continue to support one another and adjust to life and work during COVID-19. As we all strive to establish a new sense of order and organization in our lives, The Whole U's list [...]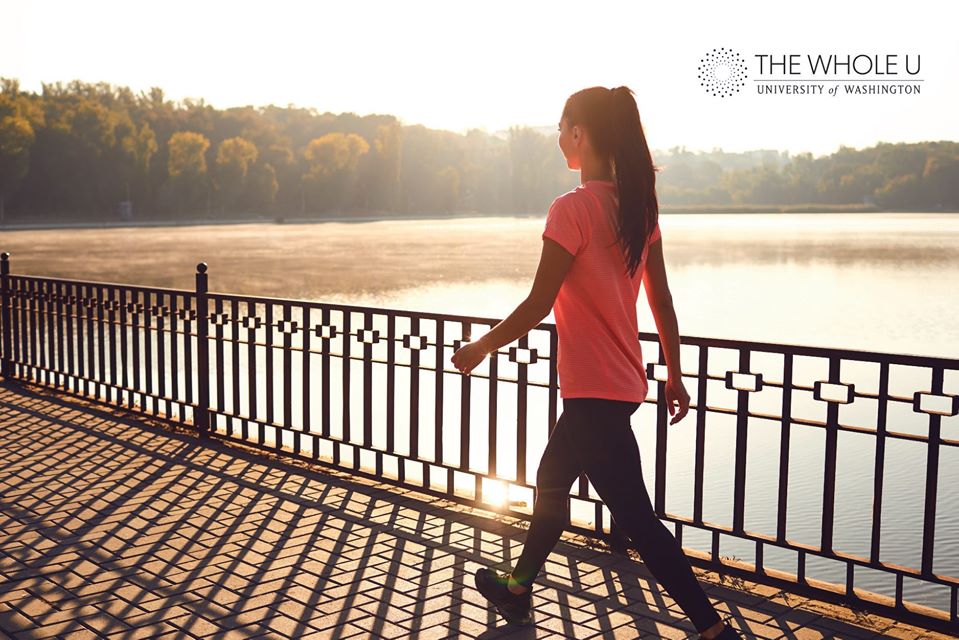 Spring is a season for change. But over these final few weeks of winter, things have been changing drastically for everyone in our community as the University of Washington responds to the COVID-19 outbreak. While critical staff continue to work tirelessly, courageously, and creatively on behalf of everyone's health, many faculty and staff are now [...]
Upcoming Events
Thursday, Apr. 2, 2020, 6:30 - 7:30 a.m.
---
Thursday, Apr. 2, 2020, 12:05 - 12:55 p.m.
---
Tuesday, Apr. 7, 2020, 11:45 a.m. - 12:30 p.m.
---
Tuesday, Apr. 7, 2020, 12 - 1 p.m.
---
Tuesday, Apr. 7, 2020, 12:15 - 12:45 p.m.
---
Latest from Instagram
Something is wrong.

Instagram token error.