Welcome to The Whole U!
Focused on fostering connection, holistic wellness, and engaging your interests, The Whole U is for UW, by UW. Watch our video to see all we have to offer.
Stay healthy and connected with free virtual mindfulness and fitness classes. Check out our weekly class listing to select from strength training, yoga, dance, meditation, and more!
Purchase a Husky Strong t-shirt benefitting the UW COVID-19 Employee Emergency Fund.
Register for the Credit File Security – Protecting Your Credit during an uncertain future seminar with Homestreet Bank. Attendees will learn the difference between credit freezes and credit locks, fraud alerts cues, how to opt out of unwanted solicitations and more.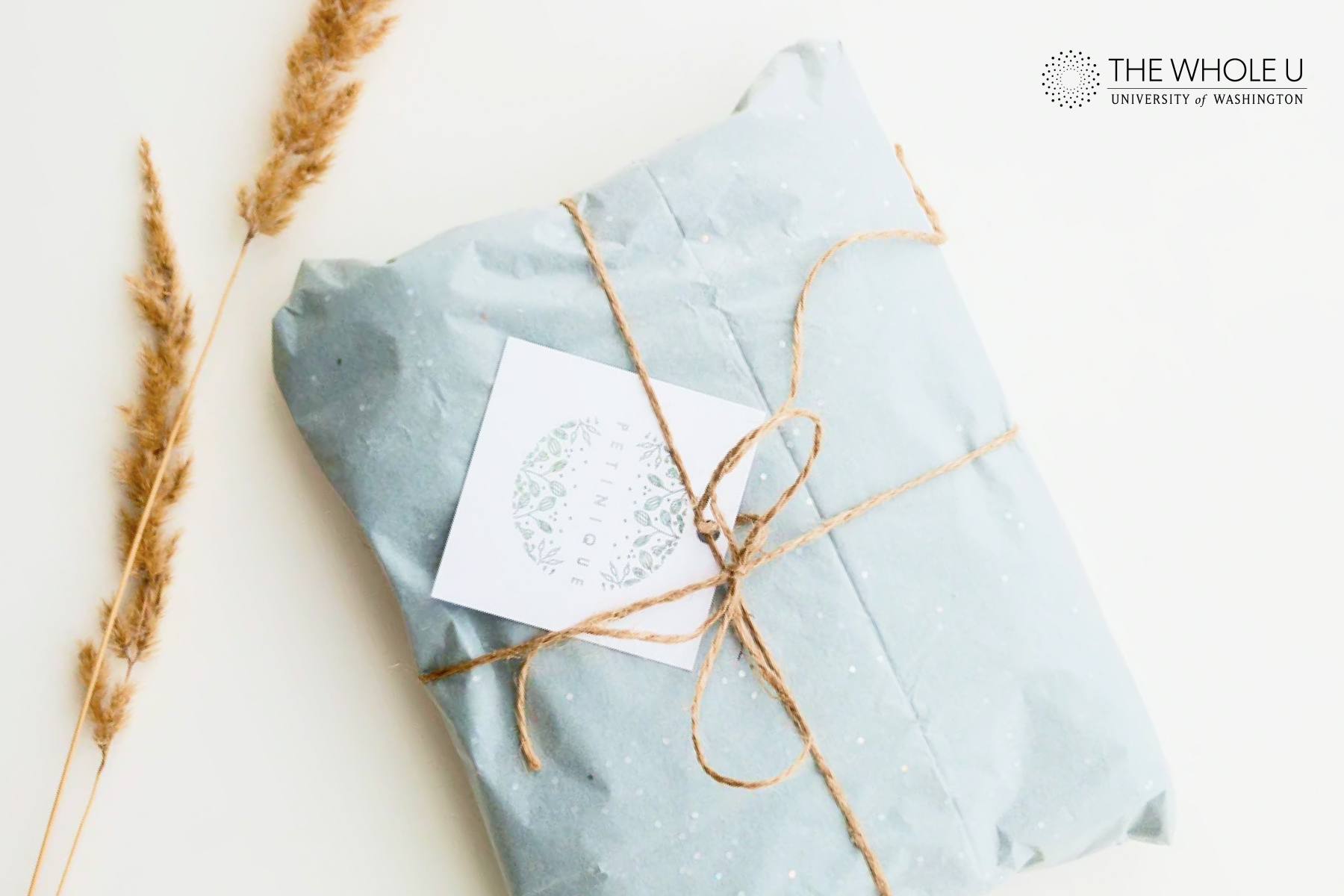 Practicing sustainability nearly feels impossible to do over the holiday season with it being such a busy time of the year, but UW Sustainability has provided us with ten suggestions to help! We encourage you to choose one or two actions from each category below. Shopping & Buying Gifts Purchase gifts that are long-lasting or [...]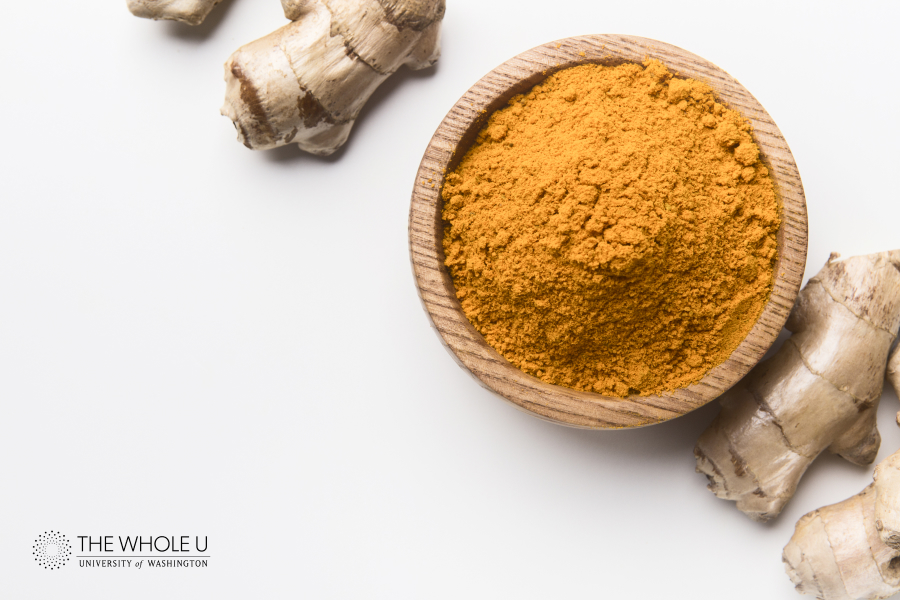 Turmeric. We see it bottled in health elixirs lining grocery store shelves and its benefits extolled on blogs around the web. But what exactly is this increasingly omnipresent orange-colored ingredient and, perhaps just as pressingly, how do you pronounce it? (It's TER-muh-rihk, by the way.) Turmeric is a perennial plant that comes from the ginger [...]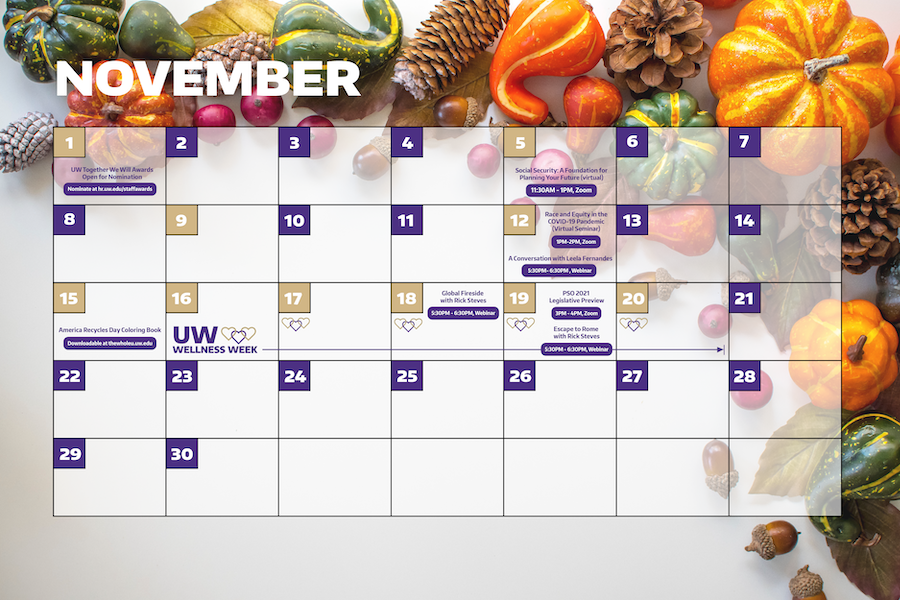 Every year when October turns to November it seems as if the seasons swap out almost immediately. Our clocks move forward, the wind and rain sweeps in, and those of us in the Pacific Northwest settle into our winter routines. The colors of fall stick around for a few more weeks, but the days begin [...]
Latest from Instagram
Something is wrong.

Instagram token error.