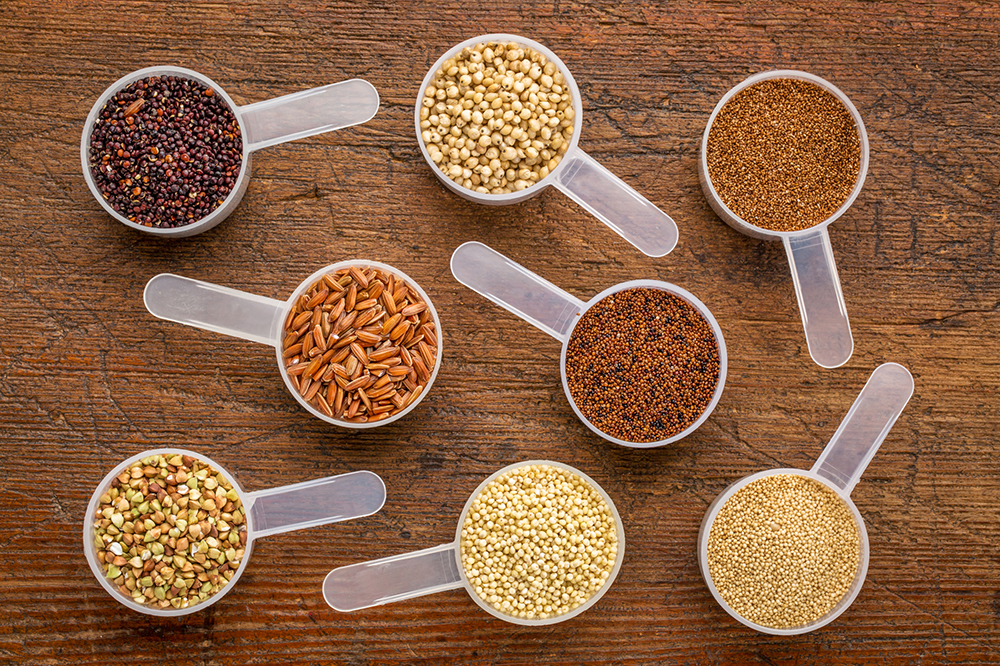 American grocery stores devote entire aisles to grain products, including crackers, cereals, bread, and buns. Most of these items are made from common grains like wheat or oats, but many are also refined, which strips the whole grain of its protein, fiber, and vitamins.
Whole grains such as wild rice, steel cut oats, and Einkhorn wheat are treasures of nutrition and taste. However, customers often don't know what to do with whole grains or how to prepare them once purchased. Here are a few basics on healthy grain alternatives to get you started.
Barley
Barley contains the most fiber of all the whole grains, containing approximately 13 grams of fiber per cup (about 40% of your daily goal). Dietary fiber helps lower total and LDL cholesterol, which helps prevent heart disease. Barley provides insoluble fibers that feed the friendly bacteria in your gut, which can help with immunity, digestion, and regularity. It's also a good source of minerals like selenium, phosphorus, copper, and manganese.
Fun Fact: In 1324, Edward II of England ordered that the definition of an inch should equal three grains of dry barley, placed end to end lengthwise.
Cooking Tips: It is essential to soak hulled barley for several hours to help digestion and cooking time. Pearl barley has less nutritional value compared to hulled barley but does not need soaking. Use 1 cup barley for every 3 cups of water or stock and cook for 45 minutes.
Quinoa
Quinoa is one of the few plant foods that is a complete protein source, meaning it contains all essential amino acids. Quinoa contains about 8 grams, or 1 serving, of protein per cup along with iron, fiber, and, surprisingly, vitamin E! Quinoa also contains a heart-healthy monounsaturated fat called Oleic fatty acid.
Fun Fact: Quinoa was sacred in Inca and it means "mother of all grains". The legend says the Incan emperor would sow the first quinoa seeds with great ceremony.
Cooking Tips: Rinse quinoa in cold water before use. Add 2 cups of water to 1 cup of quinoa. Mix the quinoa and water together, bring it to a boil and simmer for 15 to 20 minutes. Fluff it with a fork before serving.
Millet
Millet is not just "for the birds!" It contains about 4 grams of protein per cup and is also a good source of manganese, magnesium, niacin, folic acid, and vitamin B6. Limited research has been done on health benefits of millet but a team of scientists at Memorial University of Newfoundland in Canada found that millet has high antioxidant activity.
Fun Fact: Millet is not just one grain, but is a group of small-seeded grains. It is easy to grow in infertile soil and is drought resistant.
Cooking Tips: Similar to quinoa, you'll need to combine 1 cup of raw millet and 2 cups of cooking liquid (water or broth). Simmer at low heat until the grains absorb most of the water for about 15 minutes (they'll continue soaking it up as they sit).
Buckwheat
Buckwheat is another complete protein because it contains all of the essential amino acids! It contains 23 grams of protein per serving and it is a good source of fiber, flavonoids, and magnesium. Many studies have been done on the health benefits of buckwheat, suggesting that it may lower blood pressure and cholesterol and has probiotic-like benefits to help with digestion and regularity.
Fun Facts: Buckwheat is not related to wheat, it is a relative of the rhubarb family and it is gluten free. There is a yearly Buckwheat Festival in Kingwood, West Virginia.
Cooking Tips: One of easy ways to eat more buckwheat is through soba noodles or pancake mix. You can also directly cook buckwheat by using 2 cups of water and 1 cup of buckwheat. Bring to a boil, then reduce heat to low and simmer for 20 minutes or until tender.
Additional Ideas for Adding Whole Grains to Your Meals
Choose whole grains over refined items whenever possible. Look for ingredients that include words like "whole" and "sprouted." Ingredients such as enriched flours, wheat bran, or degerminated grains are not whole grains.
Search for new recipes online. Try websites such as Pinterest and Foodspotting to collect recipes that use whole grains in interesting ways.
When cooking whole grains, make large batches and freeze some to heat and serve later as a quick side dish.
Try new products such as quinoa noodles, puffed millet cereal, and steel cut oats.
References:
Proceedings of the Nutrition Society. Whole Grain foods and chronic disease: evidence from epidemiological and intervention studies. Chris J. Seal and Iain A. Brownlee, 2015.
Today's Dietitian: A Bounty of Alternative Whole Grains. Maura Keller, 2011.
Whole Grains Council: http://wholegrainscouncil.org/whole-grains-101
How to Add Whole Grains to Your Diet. Sharon Denny, February 2015. http://www.eatright.org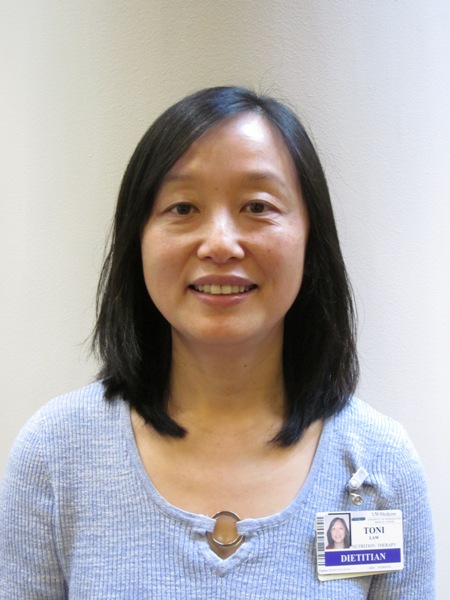 Toni Law, MSRD, CD is a registered dietitian at UWMC working closely with Cystic Fibrosis, pre-liver transplant, and other patients. In her spare time she enjoys water sports such as kayaking, stand up paddle boarding, and a recently completed rowing class. She also enjoys cooking, reading, yoga, and spending time with her two teen daughters and extended family of 14.
This post was originally published in the RD Blog. You can visit the RD Blog and see its archives if you have a UW Medicine ID.