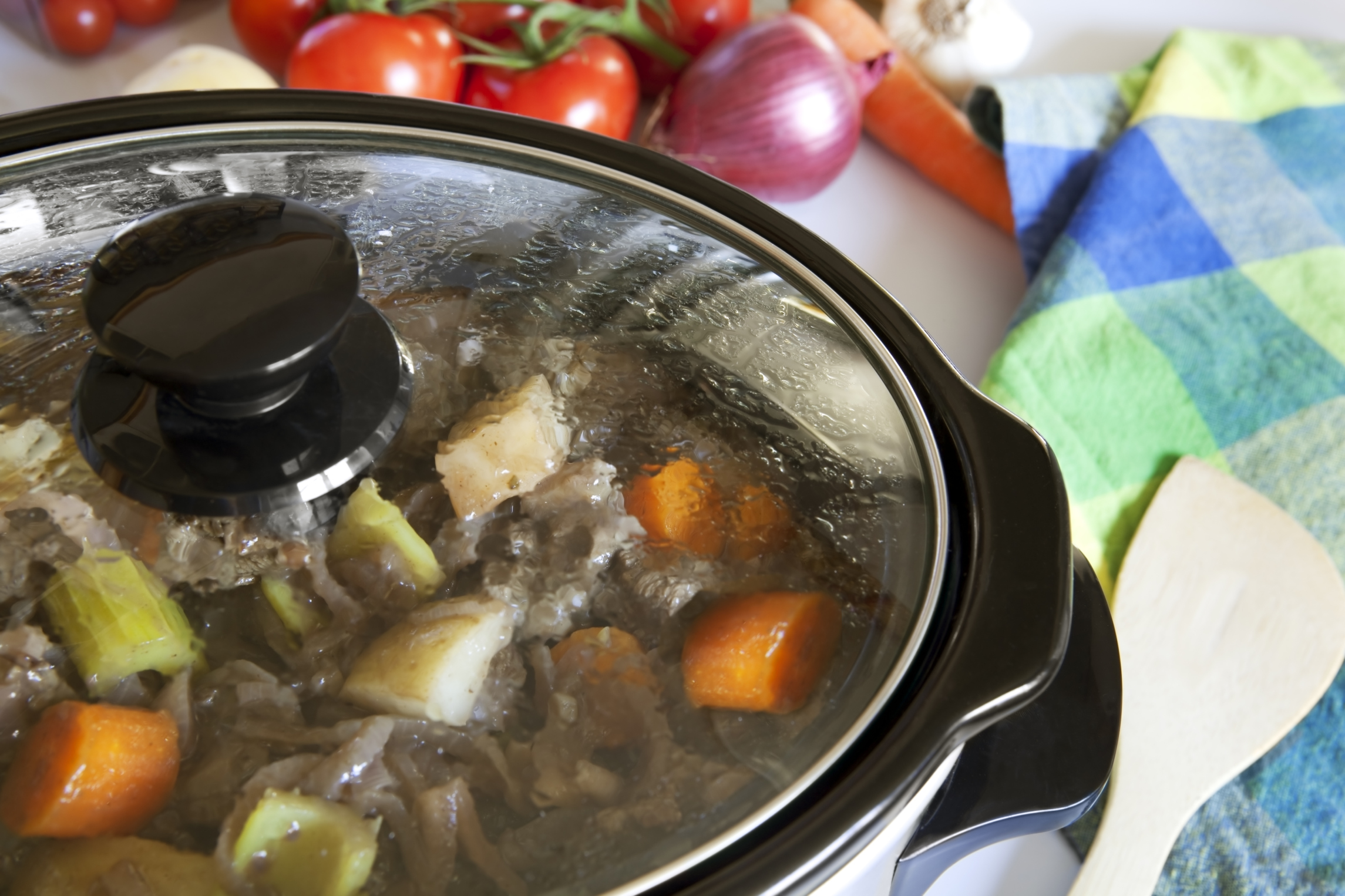 Set It & Forget It: Making Meals With a Slow Cooker
What to make for dinner?
It's a question we ask ourselves nearly every day. What happens when work or after-school activities run late and the last thing you want to do is spend valuable time preparing a meal at home? You might be tempted to pick up fast food, but a more nutritious and convenient option is to prepare a Crock-Pot meal the night before. All you have to do is turn on the slow cooker on your way out the door the next morning. Soups, stews, casseroles, and meats are perfect for the slow cooker, especially at this time of the year, and the delicious aromas make for a wonderful welcome home after a long day.
When using a slow cooker, there are a few food safety rules to keep in mind. Perishable foods should be kept in the refrigerator until they are ready to be used and meat needs to be thawed prior to adding to the slow cooker. All meat, poultry, fish, and eggs need to reach and maintain a minimum internal temperature to ward off any potential bacteria. For example, fresh poultry needs to reach 165 degrees Fahrenheit in order to prevent foodborne illness. Get a complete list of cooking temperatures here.
To get in the spirit of this "set it and forget it" cooking style, here is a recipe created by yours truly. Please feel free to play around with the spices, adding and subtracting as you see fit. The vegetables, beans, and broth are the perfect base to build upon. And don't forget to stop by the UWMC Farmers Market every second and fourth Wednesday of each month in the Plaza Café to stock up on fresh fruits and veggies while supplies last. Enjoy!
Sweet Potato and Black Bean Soup
2 medium sweet potatoes, peeled and cubed (1/2″ square)
1 small onion, diced
2 – 15 oz. cans black beans, drained and rinsed
1 – 15 oz. can diced tomatoes with chilies
1 – 15 oz. can diced tomatoes with no added salt
4-6 cups vegetable or chicken broth (low-sodium or no added salt)
1/2 tsp. Black pepper
Dash of Spanish paprika
Optional: parsley, onion powder
Combine sweet potatoes, black beans, onion, and both cans of tomatoes with their juice into the slow cooker.
Add black pepper and a dash of Spanish paprika. Be careful with the Spanish paprika, a little goes a long way. Regular paprika can be used to make the soup less spicy or if the Spanish variety isn't available.
Add the broth and fill to the top of the slow cooker pot. You may need more or less broth depending on the size of your slow cooker.
Cook on low heat for 6-8 hours. You will know when the soup is ready when the sweet potatoes are very soft
The above quantity fits nicely into a 4-quart sized slow cooker.
After slow cooker meals, leftovers need to be refrigerated within two hours. Avoid putting piping hot leftovers in the refrigerator, though, because they can heat neighboring foods to unsafe temperatures. Leftovers are best divided into multiple shallow containers, which cools them faster by creating more surface area. When reheating leftovers, cook to an internal temperature of at least 165 degrees to kill any bacteria that may be present. Using the slow cooker is not recommended for reheating leftovers. If there are a lot of leftovers, put half in the freezer to enjoy at a later time.
I hope you enjoy this easy meal. If you have a favorite slow cooker recipe, please share in the comments!
Sources: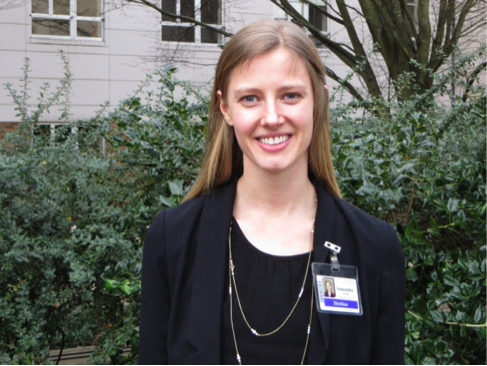 Samantha Feczko, RD, CD, CNSC is a clinical dietitian at UWMC and primarily works with transplant and heart failure patients.  
This post was originally published in the RD Blog. You can visit the RD Blog and see its archives if you have a UW Medicine ID.