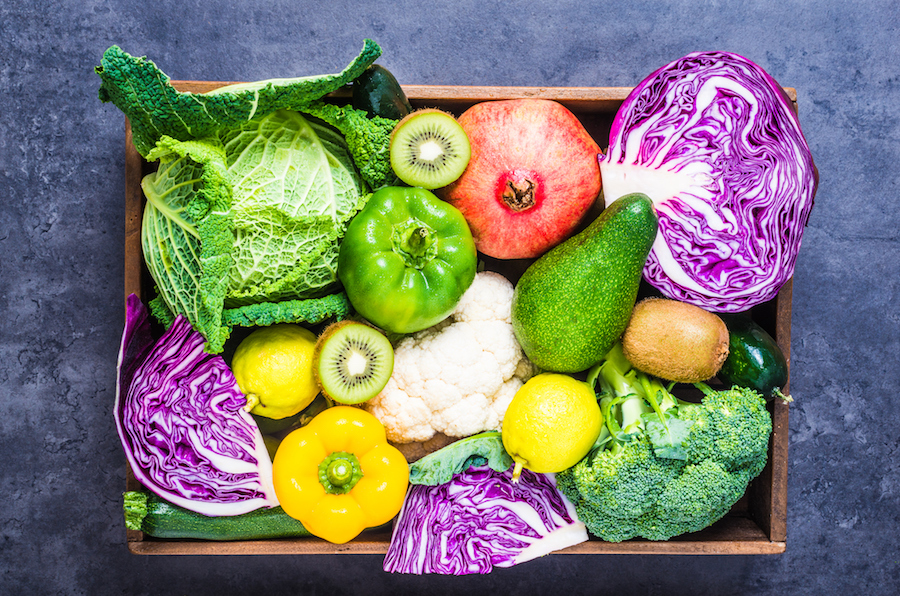 In Season: Fresh Spring Produce in the PNW
Although it may be hard to tell sometimes, spring is here in the Pacific Northwest! Look around and you'll see buds on the trees, tulips starting to bloom, and hear the sounds of birds in the morning air. Along with the change of seasons into spring comes many options for local, in-season produce. And, here in the Seattle area, opportunities abound for purchasing such goods (or growing your own!).
Greens are beginning to make their debut, and by May one will typically see arugula, beet greens, bok choy, collard greens, watercress and Swiss chard at the market or in the garden.  Members of the Brassica family, also known as cruciferous vegetables, these greens have a myriad of health benefits. They are high in vitamins and minerals, such as Vitamin C, Vitamin K, calcium and iron (just to name a few!). High in antioxidants, they are anti-inflammatory, and also feed the liver's ability to detoxify. (1)
Other vegetables available are snap or snow peas, asparagus, sun chokes (Jerusalem artichokes), and radishes. Herbs like cilantro or garlic scapes can be used as a garnish, added to salads, or made into a yummy butter (see recipe). For a full list of vegetables growing seasons, click here.
Although many fruits will be harvested starting in June, apples and pears are in full swing already. High in Vitamin C, fiber, and phytonutrients, these fruits are a great snack choice, or tasty in salads or dessert.  For a full list of fruit and herb growing seasons, click here.
In the Seattle area, there are farmers' markets weekly throughout the city and in many other towns. There are several co-ops in Seattle, as well; and even larger grocery stores advertise "local" produce. Another option is becoming a CSA (community sustained agriculture) member – this provides a direct connection between the consumers and farms. Members pay either a fee each time a box is delivered or pay up front for the growing season in exchange for a box filled with local, and many times organic, produce.
Why purchase local produce?  There are a number of reasons:
1. Nutrient content of local produce may be higher. Produce that is shipped from other locations may travel hundreds, or even thousands, of miles to reach their final location. The time from harvest to delivery can be 5 days or more. During this time, Vitamin C and some Vitamin B levels can decrease significantly. (2)
2. When you buy local produce you are supporting local farmers and local jobs, which helps to strengthen the local economy and build community.
3. Local growers may be more likely to try heirloom and other varieties not typically seen in larger grocery stores. This maintains genetic diversity of the plants…and is fun to try (think multicolored carrots, purple cauliflower, or heirloom tomatoes)!
4. Buying local can reduce greenhouse gas emissions. Growing food, packaging, storing and transporting it all produce emissions. (3)
UW Medicine is proud to offer a number of programs through the Food and Nutrition department that support the purchase of local produce, including a farmers' market and local purchasing. Find more information, click here.
Looking to work in some fresh spring produce to your diet? Here are some simple recipes you can try!
4 garlic scapes trimmed
4 ounces unsalted butter at room temperature cut into 2"  pieces
Salt and ground pepper to taste
1 squeeze fresh lemon juice
Trim woody ends off the scapes.  Using a food processor, pulse to chop scapes until finely minced. Add butter pieces and keep pulsing, scraping down sides as needed, until butter is smooth. Season with salt, pepper and lemon juice. Spoon butter into a small jar and push it down into place (use wax paper as buffer) until all air holes removed. Refrigerate.
Grilled Asparagus
1 Bundle of asparagus
1 T olive oil or avocado oil
1 tsp soy sauce or Tamari AND/OR lemon juice
Preheat grill. Mix oil and soy sauce or lemon. Coat asparagus in mixture (either use ziplog bag or brush onto asparagus). Grill over high heat for approximately 3 minutes or until stalks tender.
For pickled apples
2 red apples such as Gala or Idared
1/2 cup cider vinegar
1 cup water
1/2 cup sugar (can use less or omit)
1 teaspoon salt
1 teaspoon pickling spice
For walnut & collard greens
1/2 cup walnut halves (3 ounces)
1/4 cup olive oil
1 bunch collard greens (1 pound)
1/2 teaspoon kosher salt
Make pickled apples:
Quarter and core apples, then cut each quarter lengthwise into 1/8-inch-thick slices. Boil vinegar, water, sugar, salt, and pickling spice in a saucepan, stirring, until sugar is dissolved. Add apples and return to a boil. Transfer to a heatproof bowl and cool. Chill, uncovered, until cold, about 1 hour.
Prepare nuts while apples chill:
Toast walnuts in oil in a small skillet over moderate heat, stirring occasionally, until a shade darker. Cool nuts in oil. Transfer nuts to a cutting board with a slotted spoon, reserving oil. Coarsely chop 1 tablespoon nuts and finely chop remaining nuts.
Prepare collard greens:
Halve each collard leaf lengthwise with kitchen shears or a sharp knife, cutting out and discarding center ribs. Stack leaves and cut crosswise into 1/4-inch-wide strips. Transfer to a large bowl.
Just before serving:
Transfer all nuts and oil from skillet to collards and toss with 1/2 teaspoon salt and pepper to taste. Add apple slices, discarding pickling liquid and spices, and toss again.
Cooks' notes:
Apples may be pickled 3 days ahead and kept chilled, covered. Nuts may be toasted and chopped 1 day ahead and kept in the oil in an airtight container at room temperature.
---
References:
Nutritional comparison of fresh, frozen and canned fruits and vegetables. Part 1. Vitamins C and B and phenolic compounds. Rickman, JC et al. Journal of the Science of Food and Agriculture. 2007; 87: 930-944.

A Consumer's Guide to Local Food Systems and Greenhouse Gases. Baranski et al. Extension Bulletin D3178; 2012: 6 pages.
---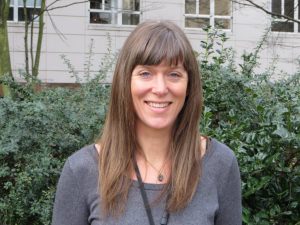 Melissa Montalto is a registered dietitian and Certified Diabetes Educator (TM) with a master's degree from Bastyr University. In addition to working at the University of Washington Medical Center as an ICU dietitian and as a diabetes nutrition educator throughout the hospital, she also teaches weekly yoga classes the UW IMA.