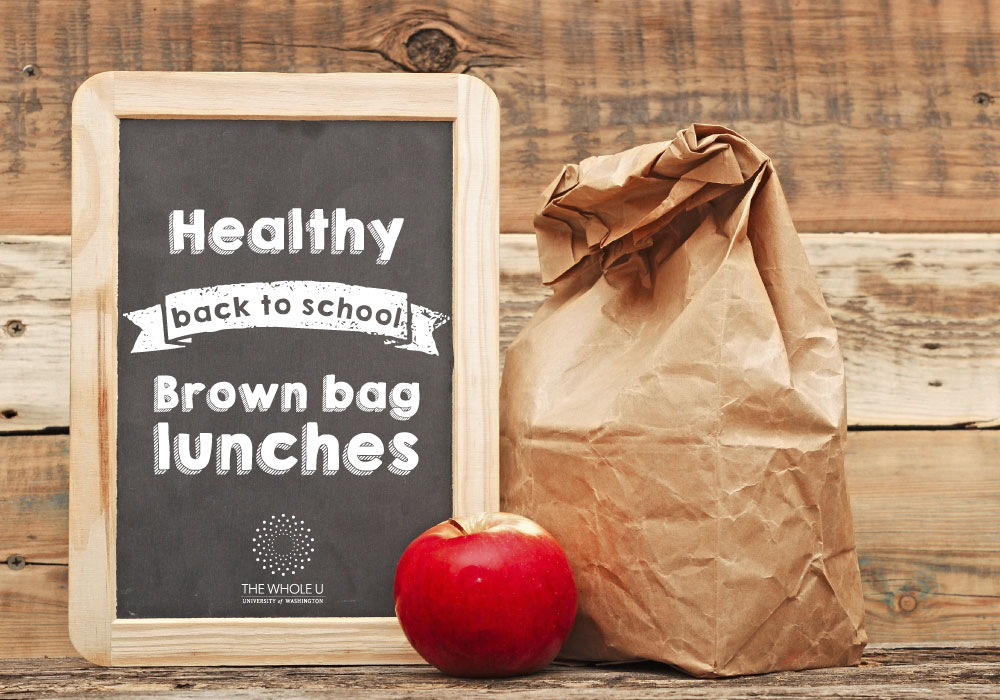 Healthy Back to School Lunches
With our busy schedules, it can be a challenge to pack healthy lunches for ourselves and our kids. Here are a few tips to help get the new academic year off to a smooth start for everyone in your family:
Make your list and shop for the week ahead of time. Figure out your lunches and your child's lunches at the same time for maximum efficiency.
If you or your kids don't have access to a refrigerator, a lunchbox or lunch bag with a reusable ice pack will keep your cold foods cool.
Dinner leftovers make great reheated lunches the next day! Make extra dinner the night before and bring for a tasty lunch.
The most difficult part of packing lunches for yourself or children can be making sure to pack the right combination of foods. Keep these categories and examples in mind when working to balance your brown bags with the right mix of food:
Whole grains: whole grain bread, whole grain tortilla
Fruits/vegetables: snap peas, baby carrots, celery, jicama
Nuts/seeds: Peanuts, almonds, walnuts, pistachios, sunflower seeds, pumpkin seeds, nut butters. For nut free zones/schools, try sunflower butter
Dairy: yogurt, cheese sticks, cottage cheese with fruit
Meat or meat alternatives: deli slices, grilled chicken, grilled fish, 'Field Roast', Tofurky or other meat alternative, tuna, egg, or chicken salad, smoked salmon with cream cheese, beans/lentils, edamame, garbanzo beans, hummus
Fluids: Bring your own water bottle or pack one with your children to fill up at filtered water stations.
If you're finding yourself in a rut, here are some easy lunch ideas to keep posted on your refrigerator:
Wrap it up: Spread whole grain tortilla with hummus or edamame puree, sliced tomatoes, spinach or other greens, and sliced cucumbers. Roll it up and go!
Refreshed PB&J: Between 2 whole wheat tortillas, spread almond butter, peanut butter or sun-butter, add jelly or sliced bananas.
Beth's favorite green salad: In a reusable container, add about 2 cups lettuce of your choice (romaine, spinach, arugula), tomato slices (or cherry tomatoes), sliced artichoke heart, crumbled goat cheese or gorgonzola, sunflower seeds or walnuts. In a small reusable container place dressing or extra virgin olive oil to add when you are ready to eat.
On those days when you don't have time to make lunch for yourself, remember you can always visit the UW Medicine Plaza Café or South Campus Center for a healthy, yummy lunch or snack. Both locations are offering house-made fresh salads and sandwiches! The newly opened South Campus Center also has calzones and delicious fruit smoothies.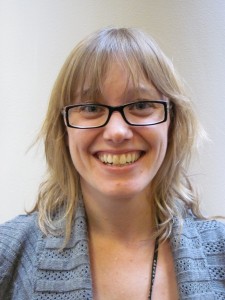 Beth Marcondes, MS, RD, CD, has been an inpatient, clinical dietitian at the University of Washington Medical Center for the past 9 years. Currently she is working with stem cell transplant and oncology patients. In her free time, Beth enjoys planning and creating meals for family and friends and traveling with her husband Mario and 5 ½ year old son, Jack.
This post was originally published in the RD Blog. You can visit the RD Blog and see its archives if you have a UW Medicine ID.