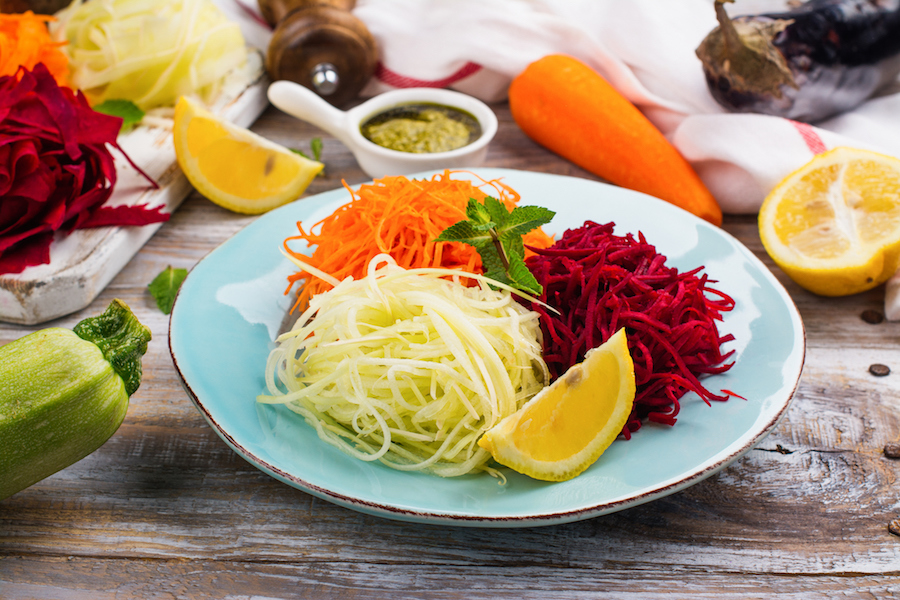 Small Substitutions, Big Impact
People have many different goals in mind when it comes to improving their diets—reducing added sugars, increase their intake of vegetables and fruits, or reducing their consumption of meat. Whatever your dietary goals are, the bottom line is that you need not overhaul what you eat to see impactful results. In fact, making small dietary changes and sticking with them over time is one of the surest—and easiest—ways to improve the nutritional quality of your diet and overall health.
Here are 6 ingredient substitutions you can easily integrate into your regular meal preparations to boost the quality of nutrients your body is getting.
Substitute whole grains for refined grains. Instead of white bread, choose whole wheat bread (look for whole wheat as the first ingredient). Instead of white rice, choose brown or wild rice or try a different grain such as quinoa, buckwheat, wheat berries, or farro.
Use vegetables in place of pasta. Try spaghetti squash instead of spaghetti noodles. Spaghetti squash is high in fiber and a delicious lower carbohydrate option.  This link provides some tips on how to cook spaghetti squash. You can also try riced cauliflower as a rice substitute. Pureed cauliflower can also be used to replace some of the butter and cream in an alfredo sauce and results in a creamy sauce that is lighter in both fat and calories.
Switch out flavored yogurts, which have a lot of added sugars, for plain yogurt and add your own toppings such as fresh or frozen fruits and chopped unsalted nuts.
Reduce sugar consumption. Instead of sodas, reach for a glass of flavored water. Infuse your water with a few cucumber, lime or lemon slices, or get creative with flavor combinations such as pineapple-mint and ginger or watermelon and basil (download our guide to making flavored water here).
In baked goods, sugar plays many different roles; it helps with browning and caramelization, holds in moisture and also helps to extend shelf life. That being said, when baking cakes, cookies or quick breads, you can usually safely reduce the sugar by ¼ to ½ of the original amount. Experiment by adding in fruit such as blueberries or mashed banana to add some sweetness and moisture to muffins or quick breads, or try other flavors such as vanilla, cinnamon, nutmeg or allspice to make up for the reduced sugar. If your baked good already contains some of these spices, reducing the sugar will help to bring out some of the other flavors already present.
If you are looking to reduce your meat intake there are many substitutions you can make. Using vegetables instead of meats not only has significant health benefits, but also reduces our diet's environmental impact. Seasoned, roasted sweet potatoes and black beans make a delicious substitute for ground beef in recipes like enchiladas or tacos. Roasted or grilled Portabella mushrooms can be substituted for a burger or as the 'meat' to accompany other grilled vegetables like bell peppers and squash in a hearty grilled sandwich.
You can also give mashed chickpeas in a chickpea salad sandwich a try in place of egg or tuna salad. Don't toss the liquid from the canned chickpeas – this liquid, also known as aquafaba, can be used in place of egg whites to make meringue and can be used to make a very tasty mousse or pudding. Additionally, young jackfruit can be used as a substitute for pulled pork or any BBQ sandwich.  You can find young jackfruit canned in many supermarkets—try this great recipe!
And let's not forget snack time! To satisfy between meal snack cravings, try some of these snack options: Fresh vegetables, air-popped popcorn, seaweed or baked vegetable chips, or roasted chickpeas (garbanzo beans) can all be substituted for higher calorie options like potato chips. For more ideas, download The Whole U's baked snack recipes.
---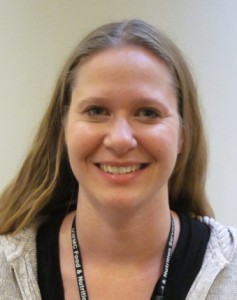 Charlotte Furman, MS, RD, CD, has experience as a clinical dietitian at the University of Washington Medical Center where she is currently the Technology and Wellness Manager. In her free time Charlotte enjoys spending time outdoors with her family, cooking delicious meals, and playing with her new dog, Scout.