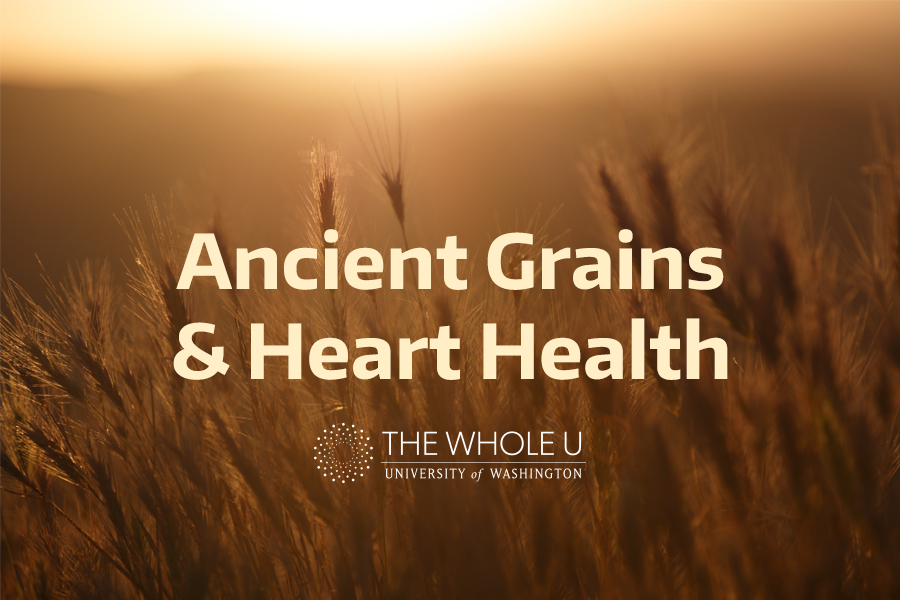 Go with the Grain: Ancient Alternatives for a Healthier Heart
This February, we celebrate Heart Health
 Month in an effort to raise awareness about heart disease. Statistics show heart disease is the number one cause of death in the United States, signaling a need for better nutrition and lifestyle factors to combat its spread. Nutritional risk factors include diabetes, being overweight or obese, poor diet quality, and excessive alcohol intake. But there's at least one major way of reducing the risk of heart disease that's as old as civilization itself—eating more ancient grains.
Although there is no formal definition for ancient grains, it's understood that they refer to types of whole grains (intact, ground, cracked or flaked) whose makeup has remained relatively unchanged over thousands of years. These ancient seeds and cereals pack plenty of nutrition, especially in terms of fiber, protein, complex carbohydrates, vitamins, and minerals— all of which benefit heart health. Consuming four servings (70 grams) of whole grains per day has been shown to reduce the risk for cardiovascular diseases.
The best part? Ancient grains are versatile—deliciously complementing almost any dish from pancakes and porridge to pasta and polenta. The age-old saying, "variety is the spice of life," rings true here, as each type of grain is unique, boasting a variety of nutrients beneficial to any varied diet.
Use the reference guide below to learn more about different ancient grains and for ideas on adding these old staples to your next meal as part of a new heart-healthy way of eating.
---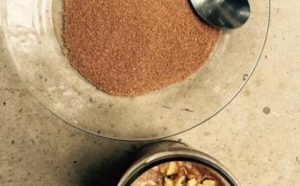 Teff
Origin: Ethiopia
Rich in: Calcium
Gluten-Free: Yes
Fun Fact: Teff is tiny—about the size of a poppy seed.
Power Up: Coming in the colors red, white, and brown, teff has over twice the iron and three times the calcium as other grains and has long been staple in the diet of many of Ethiopia's long-distance runners.
Recipe: Teff has a sweet, molasses-like flavor. Try it as hot cereal and stir in a spoonful of coconut oil or make this Maple Walnut Teff Porridge.
---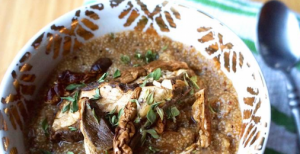 Amaranth
Origin: Mexico & Peru
Rich in: Protein
Gluten-Free: Yes
Fun Fact: The tallest amaranth plant on record is 27 feet 10 inches. It was so integral to the diet and religious practice of the Aztec culture in Mexico that the Spanish conquistador Hernan Cortez tried to ban its cultivation.
Power Up: Amaranth possesses a high level of complete protein and contains lysine, an amino acid missing or negligible in many grains.
Recipe: Leverage the grain's peppery taste with this recipe for Amaranth Polenta with Wild Mushrooms.
---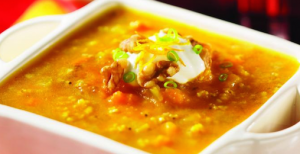 Millet
Origin: China
Rich in: Magnesium
Gluten-Free: Yes
Fun Fact: Millet is often used as fillers in bean bags, which are not always filled with beans as the name suggests.
Power Up: Naturally high in protein and antioxidants, Millet can be helpful in controlling blood sugar and cholesterol.
Recipe: Used in everything from flat-breads and porridges to side dishes and desserts, millet is incredibly versatile and can even be ground and used as flour or prepared as polenta instead of corn meal. White, gray, yellow or red, millet packs a punch as part of this recipe for Curried Sweet Potato and Millet Soup.
---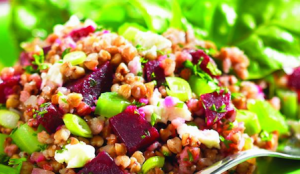 Sorghum
Origin: Africa
Rich in: Antioxidants
Gluten-Free: Yes
Fun Fact: Broomcorn, a type of sorghum introduced to the U.S. by Benjamin Franklin, was used to make brooms.
Power Up: Have Celiac disease? Sorghum is for you. 
Recipe: Eat it like popcorn, cook it as porridge, or even brew it into beer. Sorghum is a true utility player. Use it to make a substantial salad with this recipe for Kasha and Beet Salad with Celery and Feta.
---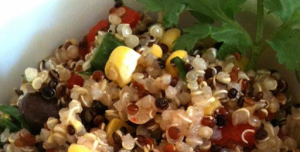 Quinoa
Origin: Peru and Bolivia
Rich in: Potassium
Gluten-Free: Yes
Fun Fact: Quinoa goes to space! NASA has selected quinoa as the grain of choice for long astronomical flights. (Amaranth also counts itself as a cosmic cuisine, traveling with the Atlantis shuttle mission in 1985.)
Power Up: Quinoa is abundant in complete proteins, containing all the essential amino acids our bodies can't produce on their own. A researcher once said of the cereal, "While no single food can supply all the essential life sustaining nutrients, quinoa comes as close as any other in the plant or animal kingdom."
Recipe: You can't go wrong with this classic Quinoa Salad.

---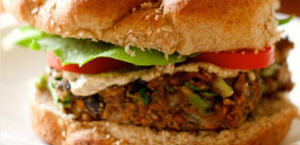 Bulgur
Origin: Middle East/Mediterranean
Rich in: Fiber
Gluten-Free: No
Fun Fact: It was the first "instant breakfast" – easily cooked in hot water. 
Power Up: Bulgur has more fiber than quinoa, millet, buckwheat and corn.
Recipe: Bulgur cooks quickly and its mild flavor make it a great choice for anyone new to whole grain cooking. Make this Bulgur Black Bean Veggie Burger for a fit take on an old favorite.

---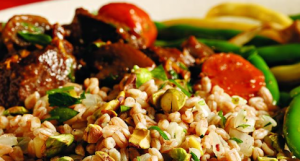 Farro
Origin: Central Mediterranean
Rich in: Protein
Gluten-Free: No
Fun Fact: Farro in Latin is derived from the term, "a kind of wheat." 
Power Up: Farro was served as a standard ration in the Roman legions.
Recipe: Don't buy "pearled" farro if you're looking for maximum nutritional benefit. Try this recipe for Farro with Pistachios and Herbs.

---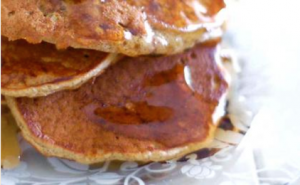 Buckwheat
Origin: Asia/Eastern Europe
Rich in: Protein
Gluten-Free: Yes
Fun Fact: It was immortalized by Hans Christian Andersen in this classic fairy tale from 1842.
Power Up: Buckwheat contains high levels of an antioxidant called rutin, which studies indicate improves circulation and prevents LDL cholesterol from blocking blood vessels. Botanically, buckwheat is neither a grain or a wheat; it's a fruit seed related to rhubarb.
Recipe: Used in Japanese soba noodles, Northern Italian pasta, and crepes in France's Brittany region, buckwheat has global appeal, but locally, you're most likely to find it in pancake recipes like this one for Buttermilk Buckwheat Pancakes.
High in protein and fiber and free of fat, sugar, sodium, and (oftentimes) gluten, these grains make great additions to recipes in place of refined grains or even meat. If you decide to try one out, let us know by sending us a photo at wholeu@uw.edu or tagging us on Facebook, Instagram, or Twitter.
---
This post was adapted and expanded from an original article by Monica Lazarus and Amanda Spoden, interns for the UWMC Department of Food and Nutrition.