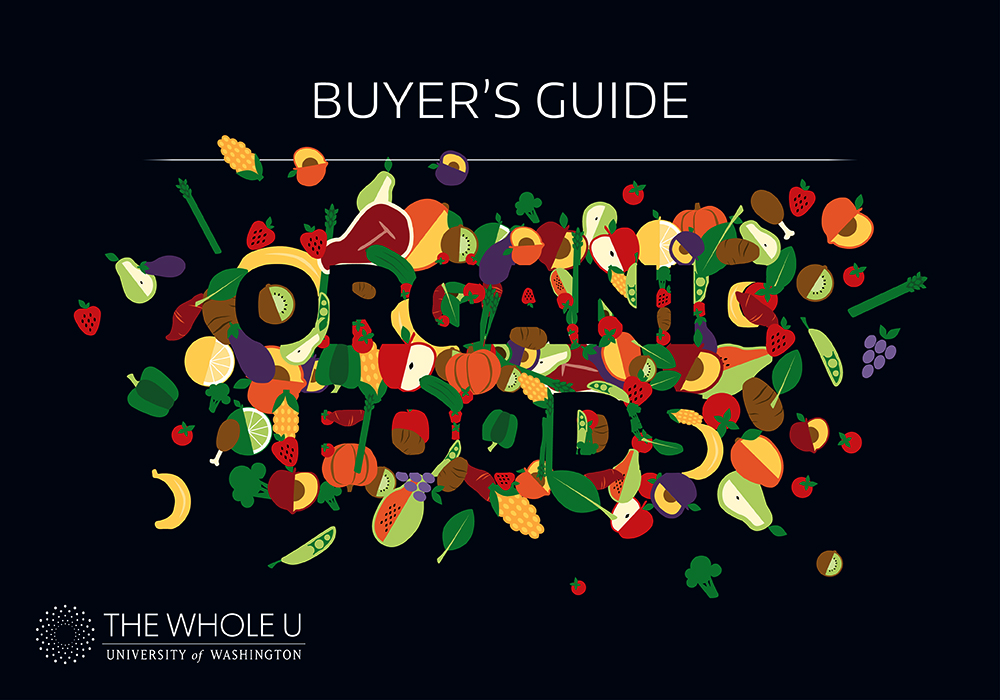 When to Buy Organic Fruits, Veggies & Meat
As a dietitian working in the cancer unit, my patients are often very interested in nutrition. The topic of organic food stirs up a lot of questions: Should they shop organic after being diagnosed with cancer? Should they transition to an all-organic diet to stay healthy and reduce the risk of relapse moving forward? Why opt for organic in the first place?
The popularity of organic foods is rising, and now almost all supermarkets have a wide variety of organic selections. Organic food categories vary: 100% organic, made with organic ingredients, etc. It can be confusing even for a dietitian. Let's explore what the labels mean.
"100% organic" can be used to label any product that contains 100% organic ingredients (excluding salt and water, which are considered natural)
"Organic" can be used to label any product that contains a minimum of 95% organic ingredients
"Made with organic" can be used to label a product that contains at least 70% organically produced ingredients
Fruits and Vegetables
Choosing organic fruits and vegetables reduces our exposure of pesticides. Some studies have shown that organic fruits contain more antioxidant activity than conventionally grown fruits. However, there is not enough evidence to prove organic foods will reduce the risk of cancer.
There is more evidence that choosing a diet high in plant-based foods will reduce the risk of many cancers. Try to include a wide variety of fruit and vegetables in your diet, as each one of them contain specific benefits.
If you choose to buy organic fruit and vegetables, it may be financially stressful or it may not be available in your area. You might also want to invest your money best where it really makes sense to buy organic produce versus conventionally grown produce. I often advise my patients to check out ewg.org where there is a list of "The Dirty Dozen" (more pesticide residue) and "The Clean Fifteen" (least pesticide residue).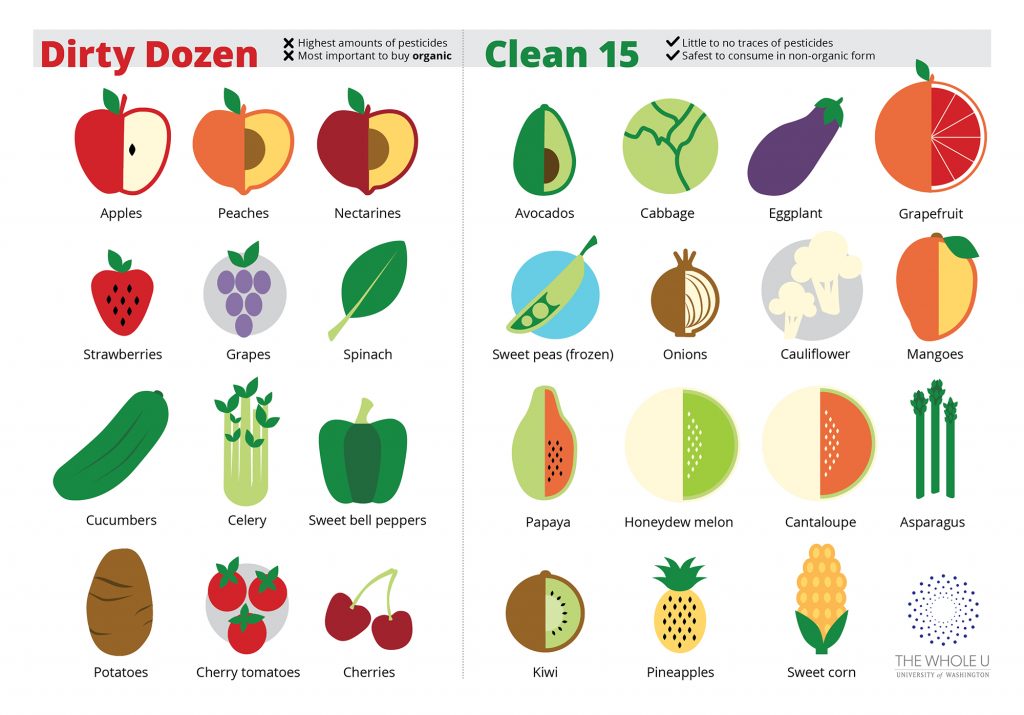 At the Plaza Café, we feature seasonal organic vegetables when possible and work closely to offer more sustainable produce on the menu.
We also have a farmer's market every Wednesday of the month where we carry local sustainable produce — which goes a long way in helping the environment by reducing transport time and energy consumption. This also enhances the health benefits of produce by retaining flavor and vitamins, both of which are reduced by transit time.
There are also many community-supported agriculture (CSA) programs across Seattle where you can become a member and get local fruits and vegetables weekly and help to support our local farmers as well. You can visit this website below to learn more about local CSA programs.
Meat and Poultry
Various studies have shown that organic meat and poultry contain higher amounts of omega-3 fatty acids than conventionally raised meat, which helps to prevent inflammation and cardiovascular disease. For meat and poultry to be labeled "organic," the animal or bird must have access to graze outside for a certain amount of time, which might contribute to the higher fatty acid content.
Even though organic meat has relatively higher omega-3 fatty acids, it does contain more overall fat and should be consumed in moderation. If you are interested in purchasing local organic meat and poultry, this website might be helpful.
And remember: Even when foods are organic, they still contain calories. It's our responsibility to be mindful of the foods we allow to enter our body.
---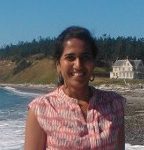 Julia Marnadi RD, CD is an inpatient dietitian for hematology oncology and bone marrow transplant population. In her spare time, she likes cooking, trying new recipes,  spending time with her family and running with her friends.