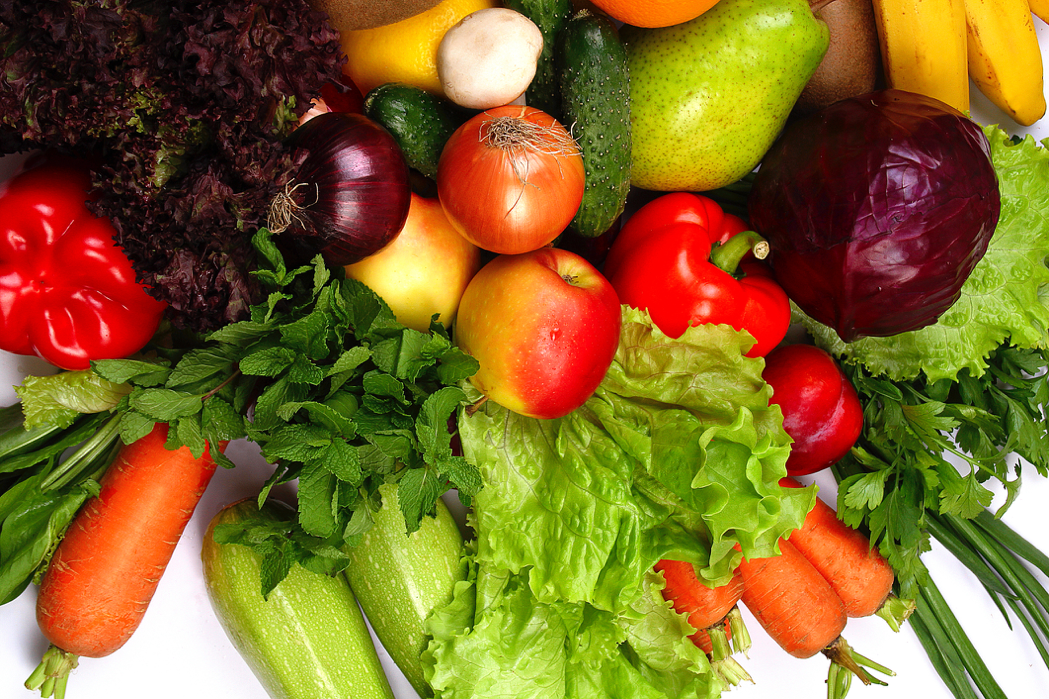 How to Buy & Store Fall Produce
Hopefully you have enjoyed plenty of fresh berries, kale, and spinach this summer. With days growing shorter, some different fruits and vegetables take center stage for the fall. Learning how to buy, store, and freeze seasonal produce allows you to extend your food budget.
In the next few months, be sure to look for these seasonal items at your favorite market. Some of these have been around for a few months; others are just coming into season.
| | | | |
| --- | --- | --- | --- |
| Fruits | |  Vegetables | |
| Apples | Beets | Chilis | Tomatoes |
| Blackberries | Bell Peppers | Eggplant | Winter squash |
| Melon | Brussel sprouts | Green Beans | Celery |
| Pears | Cabbage | Kale | Corn |
| Kiwi | Carrots | Pumpkin | Spinach |
| | Celery | Spinach | Summer Squash |
| | | | |
General storage guidelines for vegetables
Vegetables should be washed well when you're ready to use them – and not before, in order to prevent them from quickly going bad.
Should vegetables be stored in the refrigerator?
Store most vegetables in the crisper drawer in the refrigerator. Using a plastic bag that has some holes in it for vegetable storage helps the product stay fresh longer.
Can vegetables be frozen?
Yes. Firmer vegetables can be frozen to prevent spoiling for up to six months. Wash well, cube or dice the vegetable, and store in freezer container or bag.
How can I quickly use up vegetables?
There are many wonderful ways to use up an excess of vegetables. For example, add them to soups, stews, smoothies, casseroles, stir-fries, omelets, spaghetti sauce, or homemade pizza. Even shred them and add to quick-bake bread recipes.
These tips come from Oregon State University. They also have helpful information on storing specific vegetables.
Learn about some of my favorite fall fruits and veggies below. I've also included a link below each produce item with a tasty recipe. Enjoy!
Apples
Do you always buy red or golden delicious apples? You are missing out — there are many wonderful varieties available with different tastes and textures. Gala, Cameo, Braeburn, Honeycrisp, and Fuji are all grown in Washington State and have varying levels of sweetness and crunchiness. Try out some different varieties and taste what you have been missing!
Storage of apples
Ripe apples can be left on the counter for a week or can be uncovered for up to a month in the refrigerator.
Pears
Pears ripen at room temperature once they have been picked. To determine if a pear is ripe, gently press the stem area to make sure it is soft. As with apples, pear varieties have different flavors and textures.
Bartlett pears: These pears are very juicy and great for eating raw. They are not good for cooking, as they easily lose their shape.
Asian pears: You might mistake this pear for an apple based on how it looks! When you bite into it, you get a crisp and crunchy texture, not what you might have been expecting. The Asian pear works well in salads and is delicious eaten raw.
Bosc pears: This pear works well for cooking. They can be an ingredient in sweet or savory recipes in addition to being eaten raw.
Comice pears: This pear is enjoyed raw, due to its flavor and smoother texture.
Storage of pears
Ripen on the counter first, then store in the refrigerator.
Beets
Many people are only familiar with beets as the round purple food in a jar that are occasionally seen on salads. Beets are so much more, as both the beet green the beet root can be eaten as well! Red beets are pretty common in your local store, with farmers markets and local growers offering larger varieties and colors of beets. The green leaves can be sautéed with or without the beet root. In addition to using in salads, the beet root can be roasted or steamed. For something different, add it to a smoothie with strawberries and blueberries!
Storage of beets
Store in the refrigerator in plastic bags. Wash beets just before use. Use within 3-4 days for best quality.
Winter squash
Acorn, butternut, and spaghetti are varieties of winter squash. They are different from summer squash in that they have a hard rind that can be difficult to cut into. Winter squash can be added to soups, casseroles, and roasted root vegetable dishes.
Spaghetti squash is an especially fun variety because once cooked, the strands inside look like spaghetti! An easy way to add it to your meals is to cut the spaghetti squash in half, scoop out the seeds, cook in microwave until tender, then add a pesto or marinara sauce on top.
Storage of squash
Squash will keep several months when stored in a cool temperature of about 60 degrees. If you are storing at room temperature, they will only last about a week.
Brussells sprouts
Brussels sprouts are part of the cabbage family – but a lot smaller. They range in size from 1 to 1-1/2 inches in diameter with the smaller sprouts tasting sweeter. Choose sprouts of similar size so they'll cook evenly. Sprouts can be included in a roasted vegetable medley or sautéed with bacon or onion.
Storage of Brussels sprouts
Store sprouts in the refrigerator in plastic bags or plastic containers. Use within 3-4 days for best quality.
Follow these links for additional info on fall and winter produce.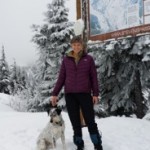 As a dietitian, Shona specializes in Neonatal Nutrition and very much enjoys working with premature infants and the team in the NICU at UWMC. Outside of work, Shona enjoys family, hiking in the North Cascades and being active. Shona and her husband are in the process of downsizing and moving to a smaller home, and she is traveling to Europe soon to hike 100 miles around Mt. Blanc!