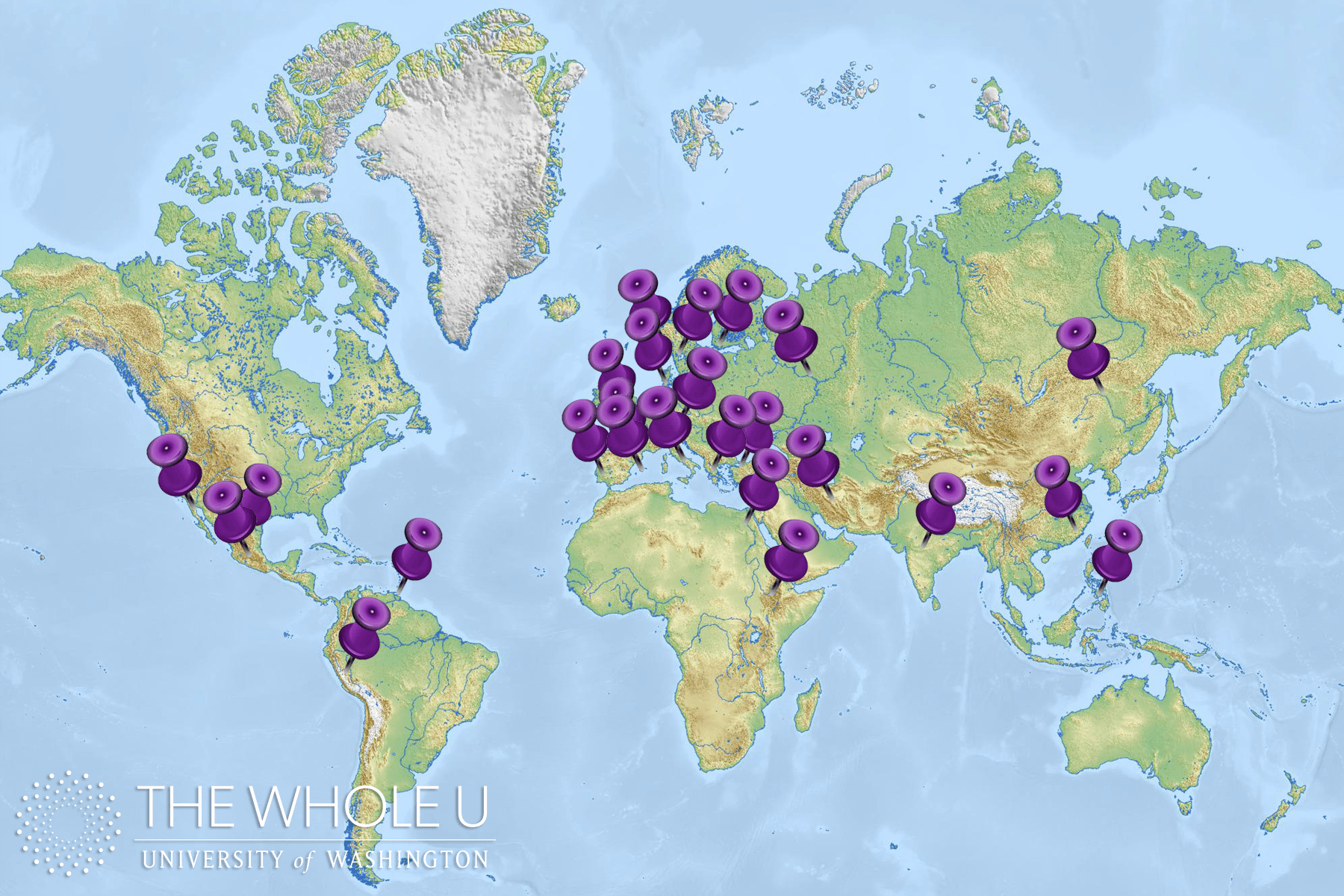 Spotlight: UW Global Month
As one of the world's most innovative universities, the University of Washington is proud to deliver on its mission of education, discovery and public service—both here in Washington and across every continent. That's why, for the first time, the UW is celebrating UW Global Month throughout November by highlighting the University's global impact, network, and community and the many global opportunities available to UW students, faculty, staff, alumni and friends.
In the spirit of UW Global Month, we decided to look back on some of the globe-spanning stories we've featured as part of our weekly Spotlight series. Below, meet faculty and staff whose stories go well beyond the confines of campus and read their complete profiles by clicking on their names. Then check out our list of upcoming UW Global Month events!
---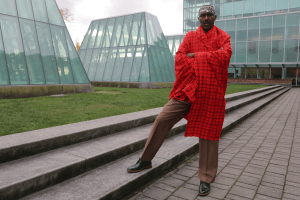 Hassan Guyo's 16-year journey to improve life in his native Kenya has been circuitous, but never without direction. "When I left my village, I took this journey not for myself, but for the service of others," says Guyo, a custodial supervisor 2 for UW Facilities & Building Services who is also pursuing a Master's in Sustainable International Development Law.
"I can use that law degree to make a difference—a difference in a different way. It's using that law degree to expose issues of corruption back in Kenya; of creating awareness." Read more about how Hassan is making "a difference in a different way"—both abroad and in Seattle.
---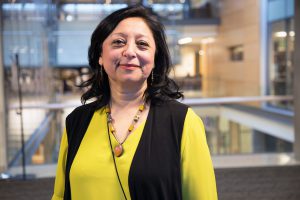 Originating in ancient Iran, Nowruz is observed annually at the moment of the Vernal Equinox by nearly 300 million people worldwide. Shahrzad Shams, lecturer in Persian language and literature for Near Eastern Languages & Civilization (NELC) – University of Washington, shares the traditions of Persian New Year, the holiday 3,000 years in the making.
"These celebrations preserve and expand what is common in all of humanity and nature," Shams says. "It can be celebrated by everyone—regardless of our origins." Read more about Shams, her work at UW, and about the dishes and traditions of Nowruz.
---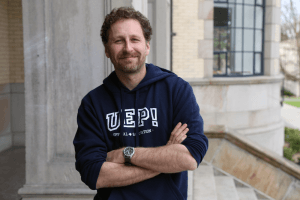 For Marcos Llobera, associate professor of anthropology, the surest step to discovering the ways we move through and make sense of the world is to look at the landscape. Equal parts computer programmer, archaeologist, and anthropologist, the Mallorca native employs computational methods to analyze the landscapes human cultures have shaped over time. In the process, he is able to determine how those landscapes shape cultures in turn.
Read more about Llobera's study of Neolithic burial sites and deployment of digital archaeology throughout Spain.
---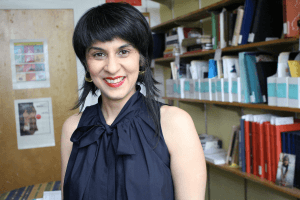 For some, traveling the world conveys a sense of freedom. For associate professor of art history Sonal Khullar, the act of crossing borders all too often illustrates the strictures and stumbling blocks of globalism in the twenty-first century.
"One of the things I've noted is that we usually think of globalization as the freeing or opening up of boundaries of circulation," Khullar says. "But there are lots of ways that globalization has meant inequality and unevenness." Read more about Khullar's travels in India and Sri Lanka to document currents of contemporary art in South Asia.
---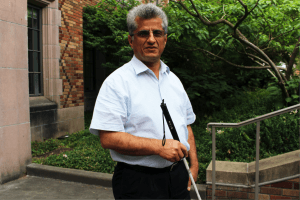 When DO-IT's Hadi Rangin lost his eyesight three decades ago, he decided to dedicate his career in computer science to helping countless others with disabilities thrive in the workplace. Moving first from Iran to Germany and later to the United States, Hadi embarked on a journey that changed his life and the lives of countless others.
"A lot of the time, accessibility has a lot of intersection with usability," he says. "When we make a product accessible, we are making it more usable so everyone can benefit." Read more about how Hadi went from losing hope to having lasting impact.
---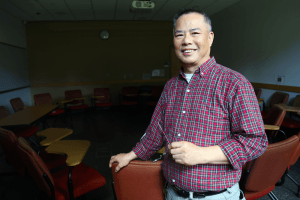 When UW custodian Zhuou Li emigrated from China to Seattle 25 years ago, everything was new—everything, that is, except for the journey itself. Li represented the fifth generation of men in his family to leave China to work in the U.S. "They'd work here and then go back to China, marry, then apply for their son to come here," he says.
After 150-some years striving for a firmer foothold on this side of the Pacific, it was Li's 16-year tenure as a custodian at the University of Washington that helped his family finally put down permanent roots in the Pacific Northwest. Read Li's inspiring story in full here.
---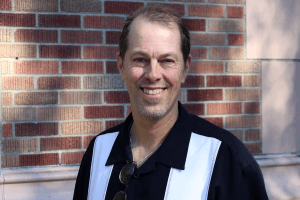 When associate professor of ethnomusicology Shannon Dudley turned up as a freshman at Oberlin College, he couldn't have known he'd one day write a book on steel band and Carnival music in Trinidad. But a chance encounter with the steel pan—an instrument crafted from the sunken bottom of an oil drum—changed all that.
"For the people of Trinidad, the steel pan represents irrepressible creativity and a determination to express themselves and assert themselves through music and performance," Dudley says. Listen to Dudley play the pan and learn more about its fascinating history.
---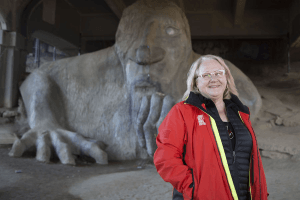 Originally from Sweden, professor emerita Lotta Gavel-Adams specializes in the work of Swedish playwright and novelist August Strindberg, who, along with Henrik Ibsen, helped lay the groundwork for modern drama in the 19th and 20th centuries. But she's also an expert in the evolution of a distinctly Scandinavian literary phenomenon: trolls.
Both as fearsome forest-dwellers and friendly beings, trolls have been a fixture in Nordic culture, art, and literature for hundreds of years. What do trolls teach us about being human? Read Lotta's story and watch our mini documentary to find out.
---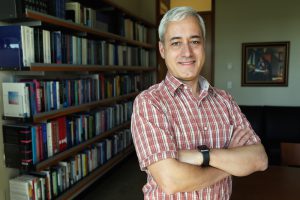 "You may not be interested in technology, but technology is interested in you." That's a favorite saying of Pedro Domingos, professor at the Paul G. Allen School of Computer Science & Engineering, who has been at the forefront of machine learning since before joining the UW in 1999.
But in leading the way to the next phase of the Information Age, the Portugal-born Domingos is no longer solely interested in making faster, smarter machines. These days, he's also focused on empowering the people who use them.
Read more about Domingos' life, work, and vision of the future.
---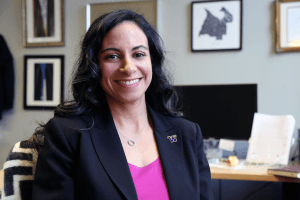 As rampant real estate prices continue to "hollow out" U.S. cities, how can residents even think about thriving in a housing market gone increasingly haywire? It's a process that starts in Anaid Yerena's classroom at UW Tacoma's Urban Studies Program.
Drawing on past experience growing up in Mexico where she began her career working as an urban planner, Yerena says her goal is to empower students with practical knowledge to be better advocates for themselves and others: "I make a point in the course to show that everybody has a story." Read more about Yerena's life and teaching at UW Tacoma.
---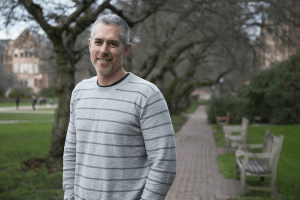 Associate professor of Latin American history Adam Warren works to reveal "missing voices" in the history of science and medicine—specifically those of women and indigenous people in early modern and modern day Peru. For Warren, inhabiting the mind of an historical author is one of the aspects of his research he enjoys most.
"How you recover those voices is the challenge," he says. "To interpret historical documents, you have to learn how they were organized, how they were meant to circulate, and tease out what the person who made the document sought to accomplish."
---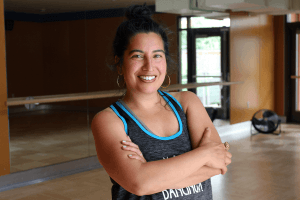 When Dalya Perez steps up to lead the free twice-weekly dance workout classes she offers during her lunch hour, she often thinks about her parents and the lesson they imparted connecting dance to life and love: "My mom is from Egypt and my dad is from the Philippines and part of my parents' love story was that they found each other through folkloric dancing when they were both immigrants and refugees in this country. That was part of their courtship, so I feel like it's in my blood."
As part of UW Global Month, Dalya is hosting Zumba-style classes on Nov. 12 and Nov. 21 at the Samuel E. Kelly Ethnic Cultural Center.
---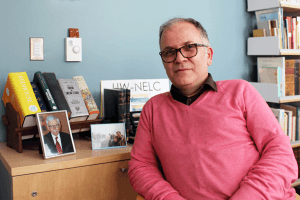 "There's a lot of promise in the digital humanities," Selim Kuru, associate professor and chair of UW Near Eastern Languages & Civilization – NELC. "Our students are learning things that we wouldn't even imagine."
Kuru's love of literature developed as a child growing up in Turkey, fascinated by the literary puzzles of the nation's Ottoman past. Today, it's reflected in the Bāḳī Project, a departmental undertaking to bring together engineering, informatics, and humanities scholars to better understand the literary legacy of Bāḳī, one of the Ottoman Empire's greatest poets. Read more about Kuru and the Bāḳī Project.
---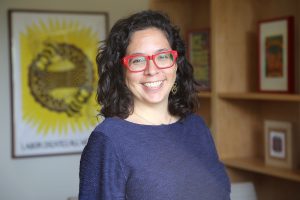 Angélica Cházaro spent most of her childhood living on both sides of the US-Mexico border. The issue of the border and immigration enforcement remained "a daily part" of her childhood experience for three years—living on the Mexico side of the border, but crossing everyday with tourist visas to go to school on the U.S. side. Today she teaches immigration and refugee law as "structures we can both study and impact."
"Nothing about how we organize immigration enforcement is inevitable," she says. "These are all policy choices that are being made every day and just as they're being made, they can be unmade."
---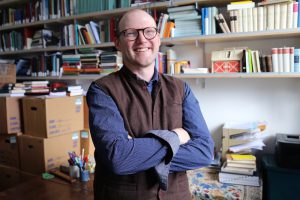 Before becoming assistant professor of Germanics, Ellwood Wiggins served in the Peace Corps teaching English in the far east of Russia at a teachers college in Birobidzhan. The administrative center of the Jewish Autonomous Oblast formed by the Soviet Union in the 1920s, Birobidzhan was part of an effort for national groups within the Soviet Union to pursue cultural autonomy in a socialist framework in which literature and the arts would replace religion as the primary expression of culture. It was, Wiggins says, "one of the most fascinating places in the world."
Learn more about Wiggins' global perspective and his popular course, Sympathy for the Devil: The Rhetoric of Compassion.
---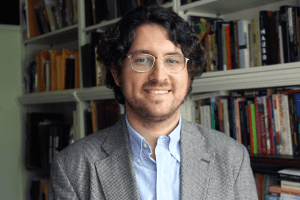 The story of the Sephardic Jews of Salonica spans centuries and continents—from the ancient port city in what is now Greece to Seattle and the shores of the Salish Sea. The circuitous tale is one Devin Naar largely pieced together himself, beginning in high school. In recovering nearly-lost narratives of the Jews of Salonica—including those of his own ancestors—Naar helped vault Sephardic Studies at the University of Washington to international renown as a hub for collecting, digitizing, and understanding the history and culture of Sephardic Jews. Read more about the fascinating links between Salonica and Seattle.
---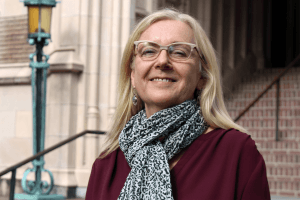 You probably know at least one story by Hans Christian Andersen. But did you know the Denmark native's tales have been translated from their original Danish into more than 150 languages?
"What's interesting about Andersen and the reason I think he's so popular around the globe is that he often writes about the experience of otherness, or alterity" says Marianne Stecher, professor of Danish and Scandinavian Studies. "And that's what those stories—The Little Match Girl, The Ugly Duckling, The Little Mermaid—are about: this painful experience of being 'the other' or being marginalized."
---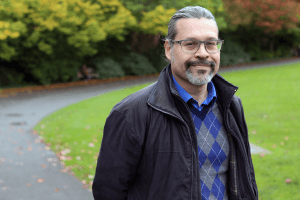 On graduating college, José Alaniz moved to Russia in 1993 and took a job as a journalist working the arts beat for the Moscow Tribune, an English language newspaper.
In addition to reviewing films, he indulged his lifelong love of comics by drawing and publishing Moscow Calling, a daily strip that ran for nine months in 1993 and 1994—likely the first English-language strip to ever appear Russia. Read more about how Alaniz channels what he learned abroad about international comic arts into his work as an associate professor of Slavic Languages & Literatures.
---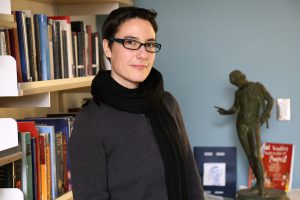 When ancient walls talk, Sarah Levin-Richardson listens. What she hears are the unheard voices of a distant past—those of slaves and prostitutes, men and women who, in the classical literary tradition, are otherwise left on the outside looking in. Ground-zero for her research onto Roman art and archaeology, gender and sexuality, and Latin graffiti and epigraphy is a building in Italy unique to time and place: a "purpose-built" Pompeiian brothel—the only known structure of its kind in the Roman world.
Read more about what Roman graffiti found at Pompeii can tell us about marginalized groups in the classical world—and our own.
---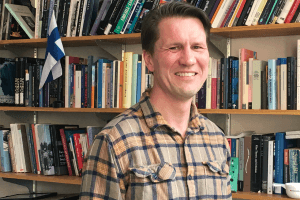 Growing up between Minneapolis-St. Paul and Toronto, Andrew Nestingen had little interest in exploring his family's Norwegian roots until he befriended a Finnish classmate in Toronto, which prompted a lifelong exploration of Finnish language and culture.
Nestingen shared his experiences living in Finland with his family in the second episode of Crossing North, a podcast by the Department of Scandinavian Studies and the Baltic Studies Program which serves to introduce listeners to "ways in which we can look for better solutions to some of the main challenges in our globalized, multicultural world."
---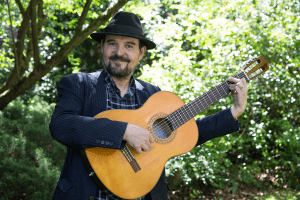 Born in Andalusia, Spain, guitarist Ricardo Garcia moved to France with his family as a child during the Franco era. In 2018, Garcia spent a few weeks at the UW as Ethnomusicology visiting artist, concluding his visit with an unforgettable performance of flamenco guitar and dance. He says the popularity of flamenco is a function of its origins at the cultural convergence point of Andalusia where, for centuries, Christian, Jewish, Muslim, and Romani cultures and musical traditions intermingled at the mouth of the Mediterranean: "It's a thing you can share because we all keep that rhythm and, on top of that rhythm, the dancer is going to do some crazy stuff, the guitarist is going to play something truly unique."
---