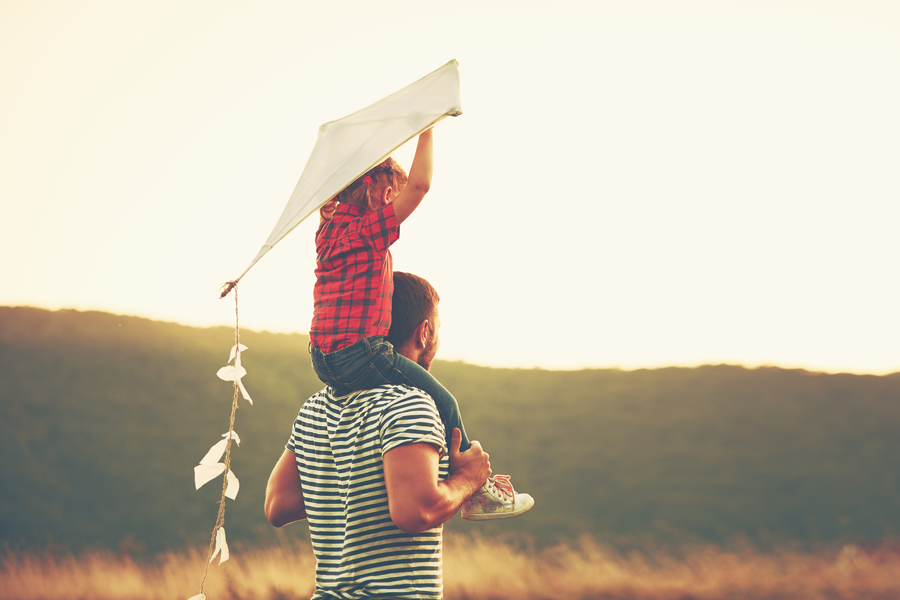 Your Guide to Long Weekend Wellness
It's the middle of May and summer is just around the corner. The upcoming long weekend will usher in one of the best times of year to get outdoors, spend time with family and friends, fire up the grill, connect over food, and truly enjoy all Washington and surrounding region has to offer!
At The Whole U, we're committed to helping you live life to the fullest by staying healthy, eating well, and being active. We recognize time off is important—and long weekends are especially fun! That's why we put together the following guide with suggestions and safety tips, so, whether you're planning on hitting the trail or simply recharging at home, you can get the most from your time away.
---
What to drink.
No matter how you're spending the weekend, chances are you're going to want to reach for a cool beverage. In Water 101: It's More Than You Drink, UWMC registered dietitian Jill Irvine gives a complete rundown of how proper hydration (or lack of it) can impact the body and shares some of her favorite strategies for supplementing what you sip with nutritious twists.
Looking for some refreshing ideas around what to imbibe? Download our Drinks in Jar handout to learn how to make delicious infused water with fruit, vegetables, herbs, and spices with recipes suggested by our UW Medicine Dietitians.
What to make.
When most people think of spring and summertime barbecues, an image of cheeseburgers and hot dogs on the grill comes to mind. These foods are perfectly fine in moderation, but don't let the traditional idea of a barbecue prevent you from taking advantage of all the delicious in-season produce available! Why not experiment preparing something equally tasty—and definitely more nutritious—with these vegetarian barbecue ideas from registered dietitian Hailey Wilson.
If you're more of a picnic person, we've got you covered with five quick picnic recipes sure to please. Still not finding that perfect outdoor dish? We have even more warm-weather recipes here! What's better than food fresh off the grill or straight from a wicker basket? Following it up with a cool fruit popsicle, of course! Check out six of our favorite frozen fruit pops.
What to do.
You don't have to be a hardened mountaineer to bag some peaks this holiday weekend. In fact, there's no better time to kick start your summer hiking habit by following the road less traveled than late spring! We put together a list of ten of our favorite local hikes ranked from easy to challenging so you can scale up or scale back as needed! Looking for something off the beaten path? We'd hazard our favorite winter hikes and walks are just as enjoyable at this time of year!
OK, so maybe the dusty trail isn't for you? No worries. Take a dip at one of multiple indoor pools and outdoor swimming options in the Seattle area. When you're there, don't forget to practice water safety: take five to brush up on some basic best practices for keeping kids safe in the water and all summer long.
Be sun-smart.
It's the perfect time of year to have fun in the sun, but that doesn't mean you can be carefree about your skin. Recently, UW Medicine's Dr. Jennifer M. Gardner presented on the risks and prevention measures for avoiding skin cancer in her talk, "From Vitamin A to Zinc Oxide," in which she takes a deep dive into dermatological health. For more sun-savoring tips, check out these 9 tips from UV Safety Month.
Drive (and ride) safely.
Memorial Day weekend traffic has a legendary reputation—and not in a good way. How can we all share the road and be safe in the process? Major Steve Rittereiser of UW Police Department offers some professional insight on safely traveling by car, bike, or on foot during this busy time of year.
Do a digital detox.
As the ability to stay connected 24/7 becomes a more complete reality, the only way to get a break from digital communication is to force ourselves to take one. When we stay too connected for too long, we can become caught in a feedback loop of constantly creating, receiving, and replying to messages. That feels like work, but often it distracts us from those things and people more deserving of our attention.
Why not disconnect from your devices this weekend and reconnect with other people and passions in your life? When you open up more time for other things, you might find it makes you more productive and creative in the long run!
Make some memories—and share them with us later.
Whatever you do or wherever you go this holiday weekend, share how you spend your time away with us using #UWtimeoff. The Whole U is inviting staff and faculty to share photos as part of an ongoing effort to highlight your out-bound interests and adventures exploring destinations of the region—and beyond!
Later this spring, we'll highlight some standout submissions and recognize some of the most outstanding with a number of cool, travel-related prizes. First prize will include a free roundtrip cruise for two to Victoria aboard the Victoria Clipper. Whether you're camping the backcountry, taking in a cultural event, or traveling half way round the world, participating is easy! Learn more here.
This year UW will be honoring Memorial Day with a host of events to honor fallen service men and women with a special focus on veteran mental health and suicide awareness. On Monday, 7,388 flags representing veteran lives lost to suicide will be planted across the HUB lawn to recognize and raise awareness for veteran suicide. Additionally, on Thursday, May 24 at noon, all are welcome at the HUB lawn for a Memorial Day Ceremony honoring life, mourning loss, and coming together.
Then, on Monday, grab your running and walking shoes and join the Division of Student Veteran Life for a Memorial Day 5K throughout UW Seattle campus starting at 10:00 a.m.—the ultimate show of wellness and strength. Register here.