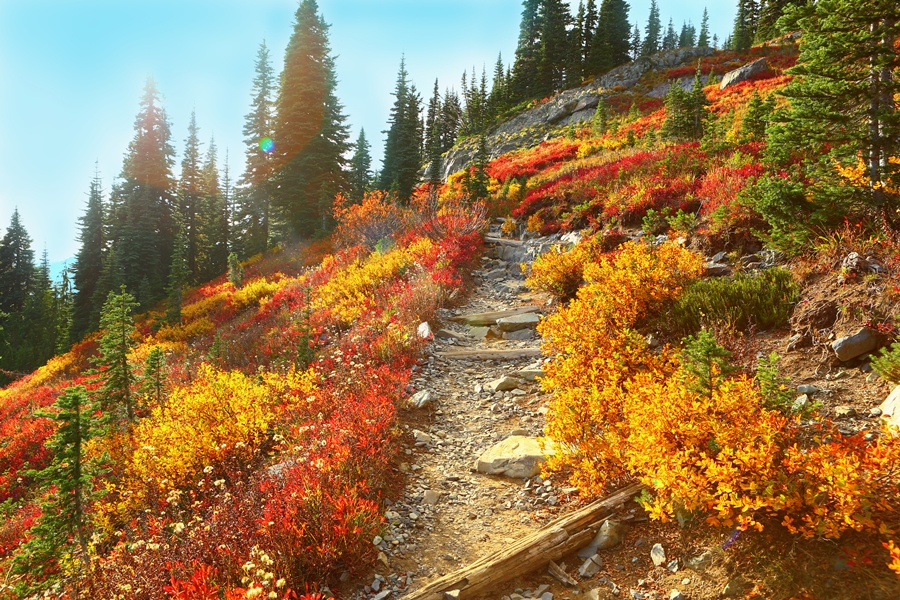 #UWTimeOff Photo Contest Finalists
Summer passes into autumn and, with that, our second iteration of the #UWTimeOff photo contest comes to a close. Your response to our call for photographs telling the stories of how you spend time away from the UW was even greater than it was during the contest's inaugural run. From historic haunts and weekend hikes to magma fields and oceanside frolics, UW staff pushed past the boundaries of Washington and the wider world.
We selected the following snaps as standouts that best met contest criteria, combining composition, originality, and overall spirit. By no means were these the only ones that had us eyeing the roadmap and resisting the urge to hastily stuff our suitcases for a quick getaway—explore the #UWtimeoff hashtag in full here and here.
Five photographers will receive a PNW-themed photo book, while the one entrant will receive a Grand Prize of a round-trip cruise aboard the Victoria Clipper, courtesy of Clipper Vacations (details below).

Book Prizes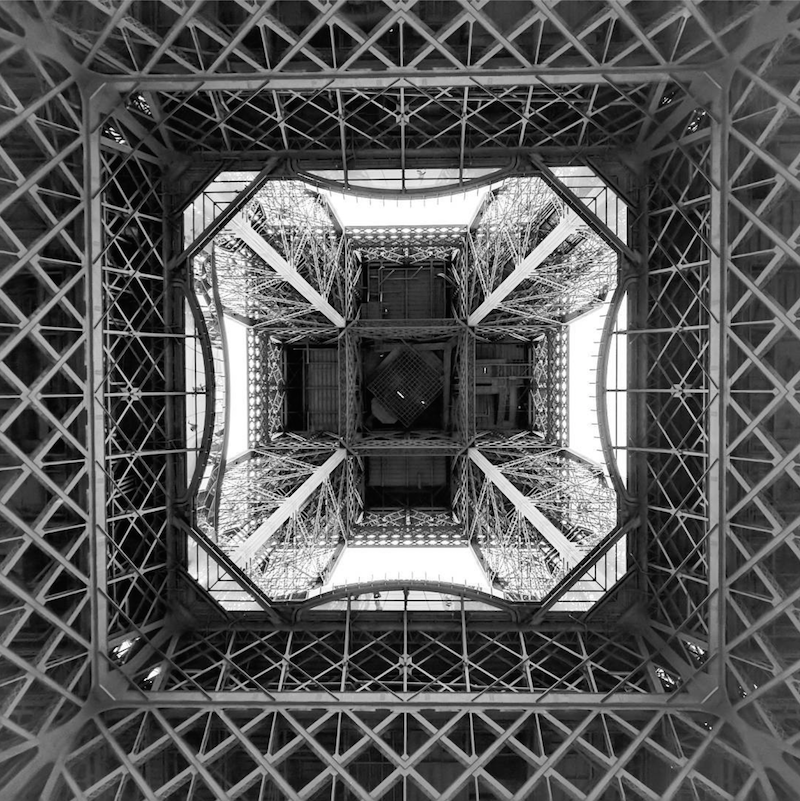 Looking up: Emily Kreidler, the admissions assistant manager at the Burke Museum, took the above photo from directly below the Eiffel Tower on a trip to Paris, presenting a novel way of seeing the oft-photographed landmark.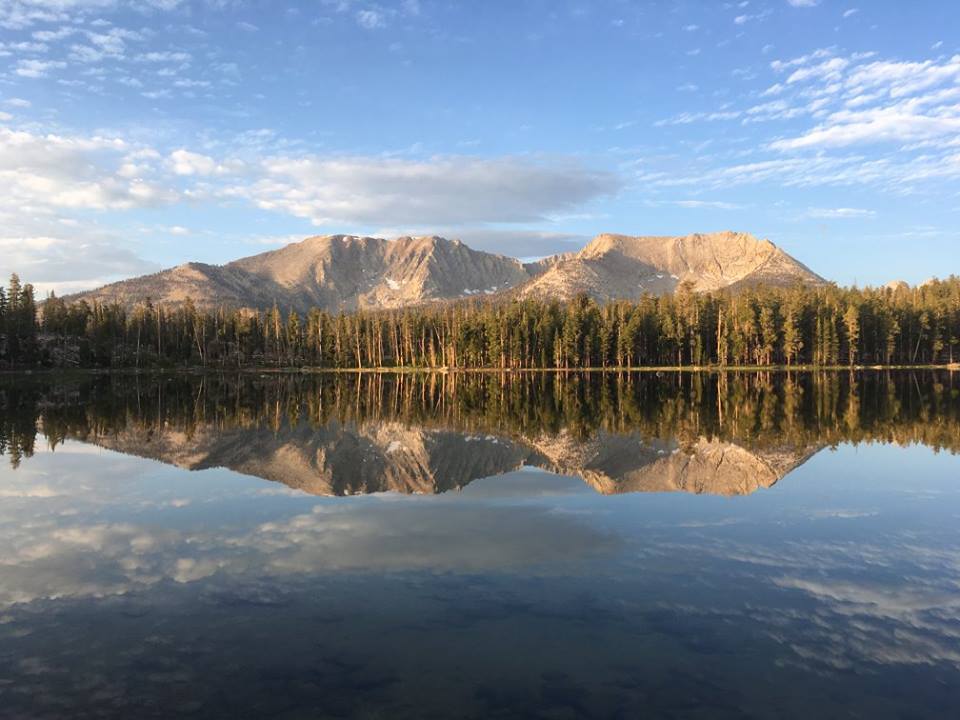 Reflections: Lindsay Evans, a research strategist for UA: PMRA Research, snapped this shot of Lake Moraine while hiking the 72-mile High Sierra Trail in Sequoia National Park. Located on the Chagoopa Plateau, Lake Moraine is one of the few lakes of its kind in Sequoia's Kern Basin, created during successive halts and re-advances of glaciers during the last Ice Age.
Splashdown: "We love exploring the PNW when we can," says Abby Ramage, a senior business analyst in UW's Integrated Service Center, of this shot of her family at Salt Creek Recreation Area, a 196-acre park located about 15 miles west of Port Angeles, Washington on U.S. Route 101. Previously Camp Hayden, a World War II military camp from 1942-1945, the area boasts views of Striped Peak, Crescent Bay, the Strait of Juan de Fuca, and of Vancouver Island, British Columbia.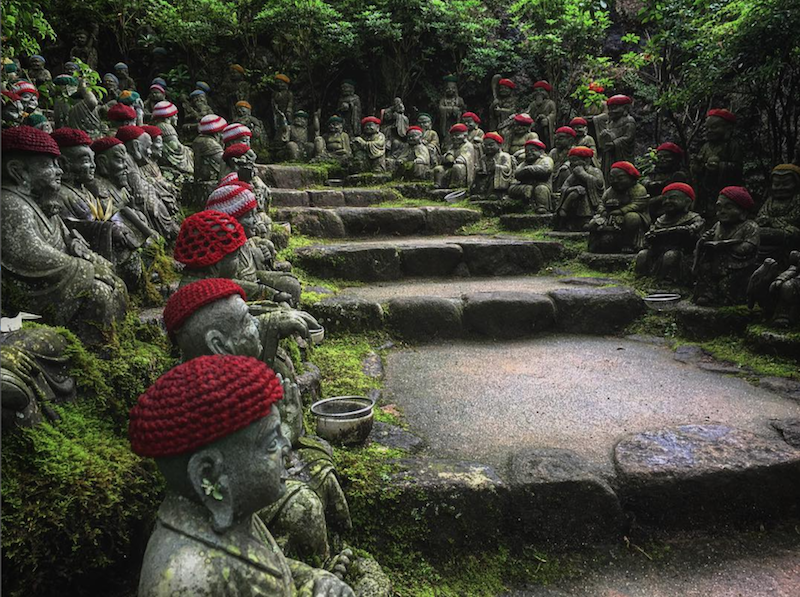 Hats off: @heygirlhaaay submitted this photo from Daishō-in, an historic Japanese temple complex on Mount Misen, a sacred mountain on the island of Itsukushima off the coast of Hiroshima, Japan.
"The little hats and bibs on the jizo (a bodhisattva in Japanese Mahayana Buddhism) are quite cute, but they also relate to folklore and Buddhist beliefs," she says. "I first learned about it reading the story of 'Kasajizo.' Look it up!"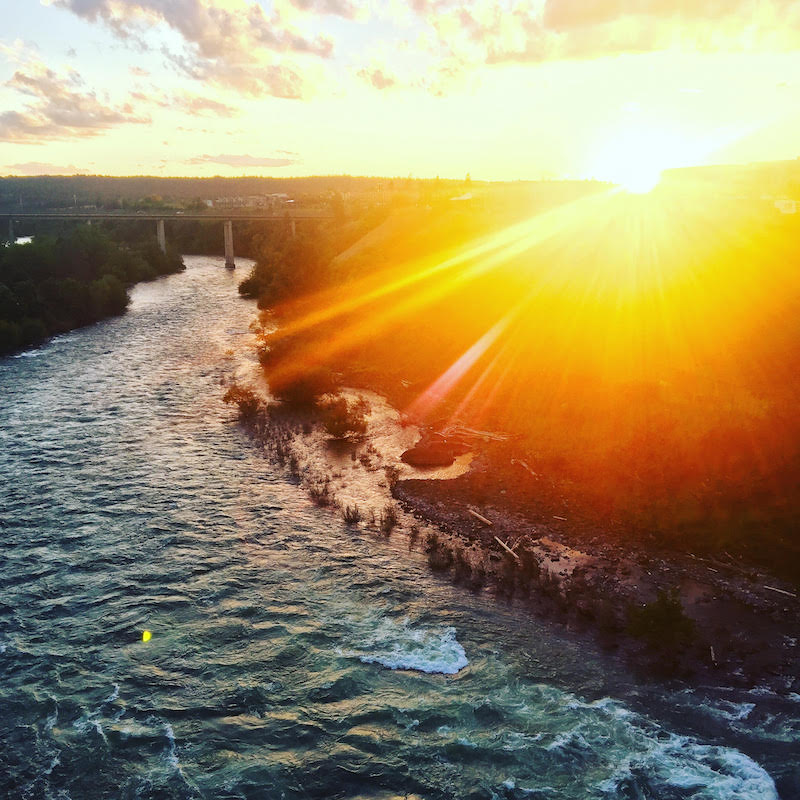 A river runs through it: Nancy Dragun, a public information specialist in the Department of Architecture, took this photo at twilight on the Spokane River last June.
"My partner and I are avid travelers and I love my generous UW leave time benefits, which allow me to visit so many interesting and beautiful places around the region and the country – both old favorites and new discoveries," Dragun says, captioning this photo: "Shine on."
Grand Prize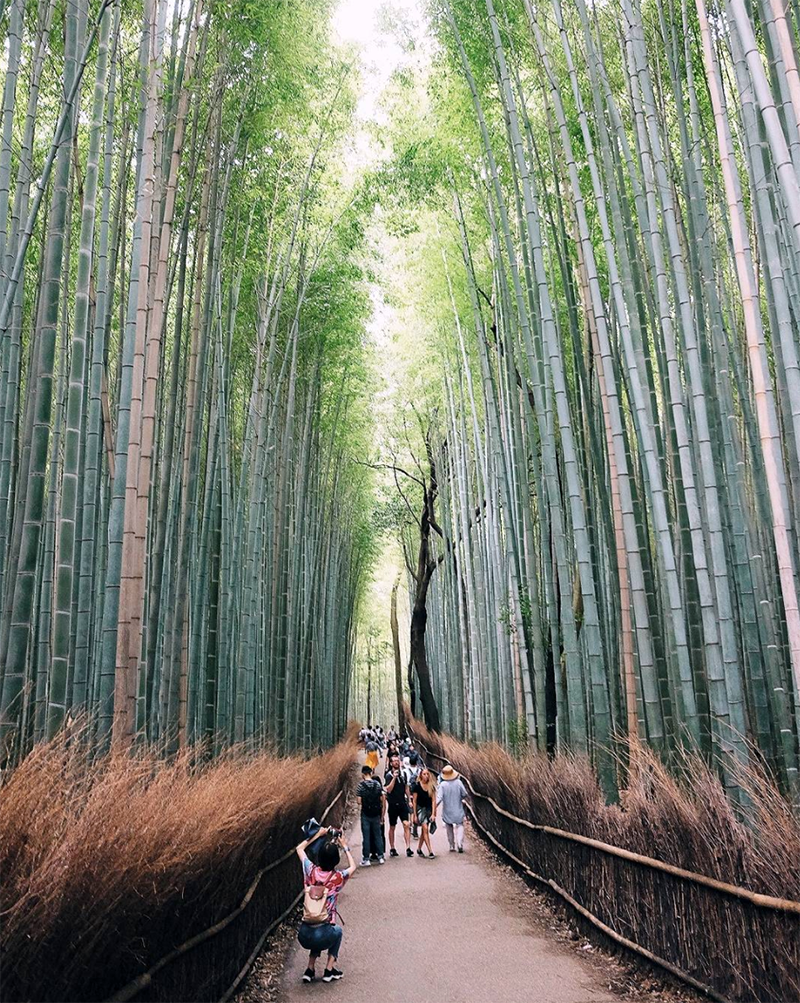 Tall order: Krystal Pak, an office assistant 2 at UW Medical Center, took the above photo amid the soaring stalks at the Arashiyama Bamboo Grove on a trip to Kyoto, Japan in September. It caught our eye for the juxtaposition of natural wonder and human activity.
"Kyoto is such a beautiful place," she says, citing the city's proximity to both culture and nature. "So many places to visit, but not enough time!"
---
Big thanks to Clipper Vacations for their generous sponsorship of #UWtimeoff throughout 2017 and 2018! Keep sharing your photos from near and far, sending them to wholeu@uw.edu or tagging them using #UWtimeoff on social media. Entries will be open throughout the fall and winter and we'll feature our third round of winners next April, with the same prizes.
Looking for your next time off excursion? Check out the Clipper Vacations discount on our discounts page and their holiday season flyer here. The special promo code takes 10% off anything bookable through Clipper Vacations including these Holiday trips, and all transportation, hotels, and tours.