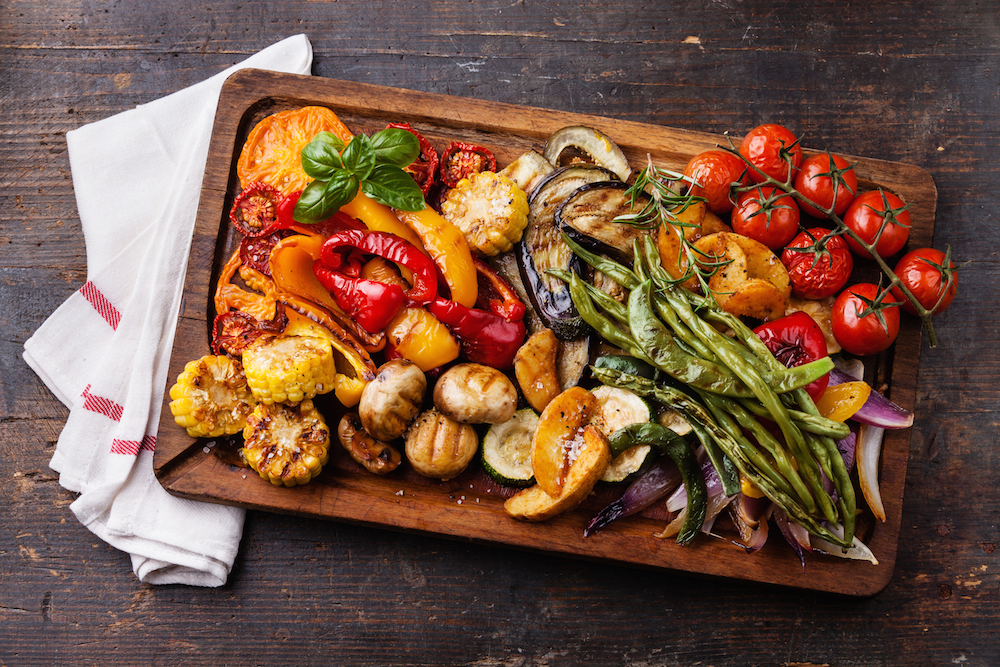 Grill This: 12 Vegetarian Barbecue Recipes
When most people think of summertime barbecues, an image of burgers with melty cheese and hot dogs on the grill comes to mind. These foods are perfectly fine in moderation, but don't let the traditional idea of a barbecue prevent you from taking advantage of all the delicious produce summer has to offer!
We are all looking for ways to incorporate more plants in our diet, and grilling is an easy, quick way to get dinner on the table during the week. So why not make your grill nights meatless? A few swaps and you'll have your 5+ servings of fruits and veggies in before you know it. Choose one of the entrées or side dishes below for a meal that's sure to impress your family and friends. We bet they won't even miss the meat!
---
Chipotle Black Bean Burgers (Iowa Girl Eats)
A great source of protein and fiber!
Cheddar Pepper Stuffed Portabello Burgers (Green Lite Bites)
Cook on the grill instead of the oven!
Grilled Pizza (Pioneer Woman)
Use whole wheat crust, skip the pepperoni and top with your favorite veggies!
Sweet Potato Nachos (Pinch of Yum)
Grill the sweet potatoes and set up a topping bar!
Sweet Potato Skewers with Halloumi (Naturally Ella)
A different twist on traditional kebabs.
Veggie Quesadillas (Jo Cooks)
Random chopped veggies left in the fridge are great between two tortillas with cheese!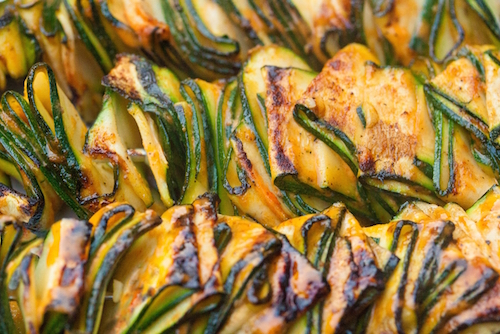 Sriracha Zucchini (The Greedy Vegan)
Zucchini is in season and widely available in the summer!
Jamaican Jerk Grilled Eggplant (Minimalist Baker)
For the spicy food lovers in the group! This could also be a main dish.
Cilantro, Lime, and Paprika Corn (Blissful Basil)
For the spicy food lovers in the group! This could also be a main dish.
Grilled Cornbread (Whole and Heavenly Oven)
Grilling brings a whole new texture to this favorite side.
Grilled Fruit Skewers with Yogurt Dip (Yummy Healthy Easy)
Grilling fruit enhances its natural sweetness.
You can also try a grilled fruit salad! Use any fruit in season.
Balsamic Garlic Grilled Mushrooms (Closet Cooking)
No chopping needed for this veggie side!
---
The atmosphere-related grilling ban of early August has been lifted and temperatures have cooled off, so what are you waiting for? Get grilling!
---
Hailey Wilson, MS, RD, CD, CNSC, is a Clinical Dietitian II at University of Washington Medical Center.