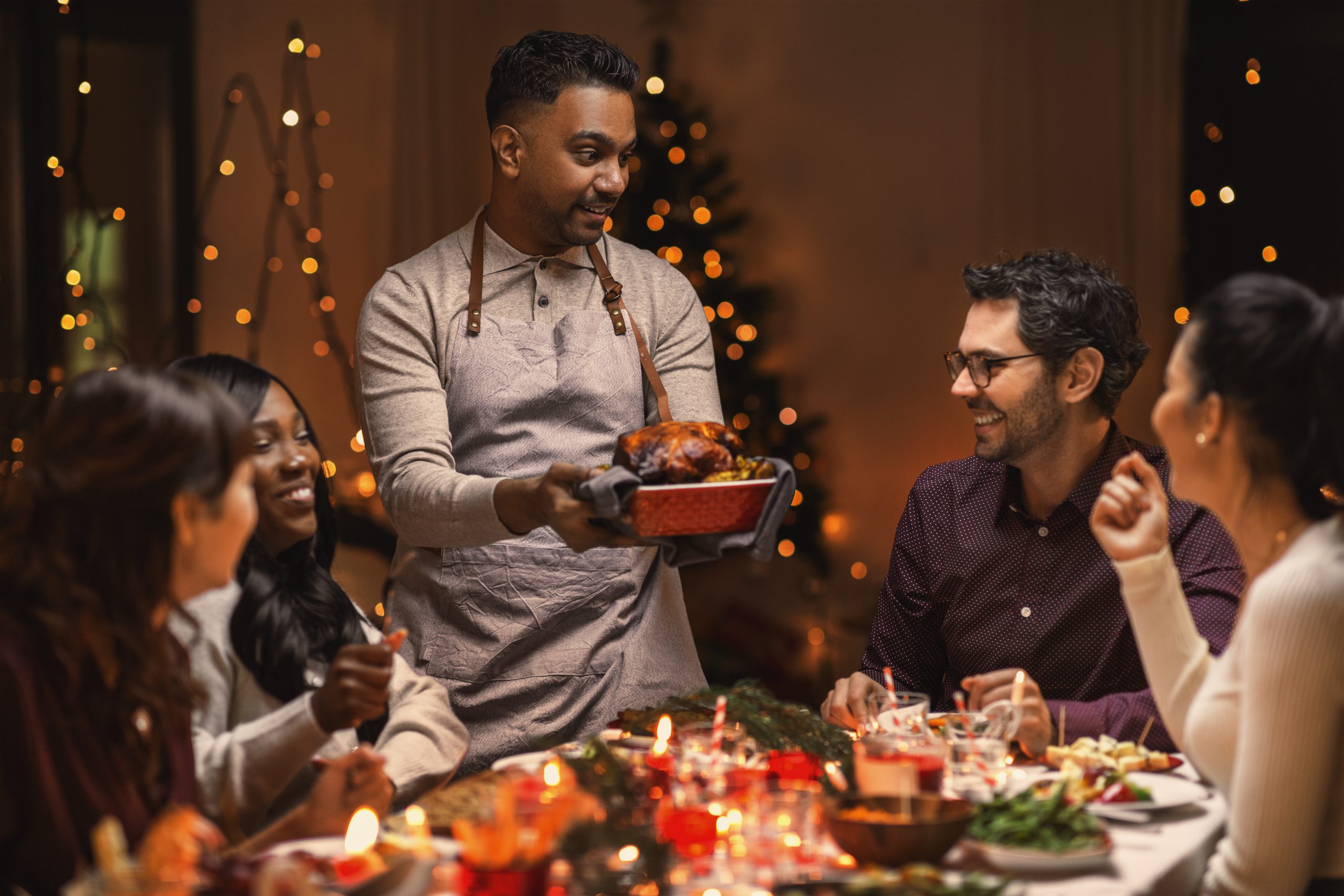 The Whole U Guide to Holiday Nutrition
Tis' the season of merriment, celebration, and indulgence! This time of year brings gatherings brimming with delectable delights and many opportunities to share the love of cooking with friends and family. The following guide from The Whole U includes tried and true recipes from UW registered dietitians, tips and tricks for navigating nutrition around holiday tables, and more. Whether you're looking for a dish to serve or a refresher on practicing mindful nutrition, start here.
---
Tips and tricks for mindful eating during the holiday season
---
Registered dietitian Judy Simon shares how to embrace all of your favorite foods and family traditions while also being mindful of consumption. Tips from this article will help you foster inner peace with your mind and body this season for holiday cheer.
Being mindful of nutrition while celebrating the holiday season can be tough. That's why UW Medicine registered dietitians offered these tried and true methods to navigate the holiday table without restricting yourself. Enjoy your favorite dishes by all means!
---
Recipes for all of your winter gatherings and cravings
---
Whether you're the host of festive gatherings or simply in search of delightful new culinary creations, explore the chosen collection of distinctive holiday appetizers, deserts, and beverages. These delectable offerings are poised to captivate your guests with their remarkable flavors and captivating presentation. Just one glance at the edible fruit Christmas tree or the Santa hat cheesecake bites, you will be convinced of their ability to impress and delight.
The holiday season can be an inspiring time for newfound creativity in the kitchen. However, cooking festive and healthy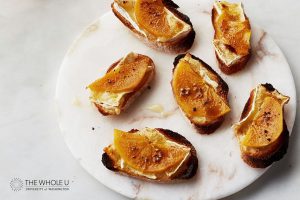 meals can be tricky. There's a power in balance for holiday nutrition and our UW dietitians help us achieve this goal through sharing their favorite seasonal activities.
Have you ever wondered why strawberries in July tasted so good, or why apples in the fall tasted so much better than in other seasons? Winter is no different and there's plenty of in-season produce to try at its freshest. Mix up your meals this winter by incorporating radish, blood orange, persimmon, and rutabaga.

Are you planning to host holiday parties this season and need inspiration for the menu? Savory tarts are a perfect seasonal delight with so many filling options for various occasions! Chef Tracey MacRae is an expert in the kitchen and simplifies how to make this delicious recipe for holiday entertaining.
Food is a wonderful comfort and tradition around this time of year, but it can also be stressful! These simple recipes are taste certified by The Whole U and relatively easy to whip up. Spend less time in the kitchen, more time relaxing, and enjoy a tasty meal complete from the appetizer to dessert!
---
Sharing the joy of food through gift giving
---
This time of year is all about giving, so whether you're looking to give back to someone you love or are searching for a creative and unique present for the holidays, check out some of these delicious gift ideas.
Homemade food gifts are a thoughtful and economical way to show appreciation to your loved ones. Not to mention they can be a lot of fun to make!

Do you have foodies in your life that are difficult to shop for? These fun kitchen gadgets are great options for your friends who are looking to reduce eating out or spice up their regular routine of recipes!
Buying a new kitchen appliance may seem like an indulgence, but they really can make a world of difference in helping encourage loved ones to try healthy new foods, build better habits, or start a new routine. You can also shop second hand for many of these items. 
---
What festive treats are you excited to try for this holiday season? Let's all focus on achieving our nutritional goals together this winter. If you have any questions or aren't finding what you're looking for, be sure to reach us at wholeu@uw.edu.