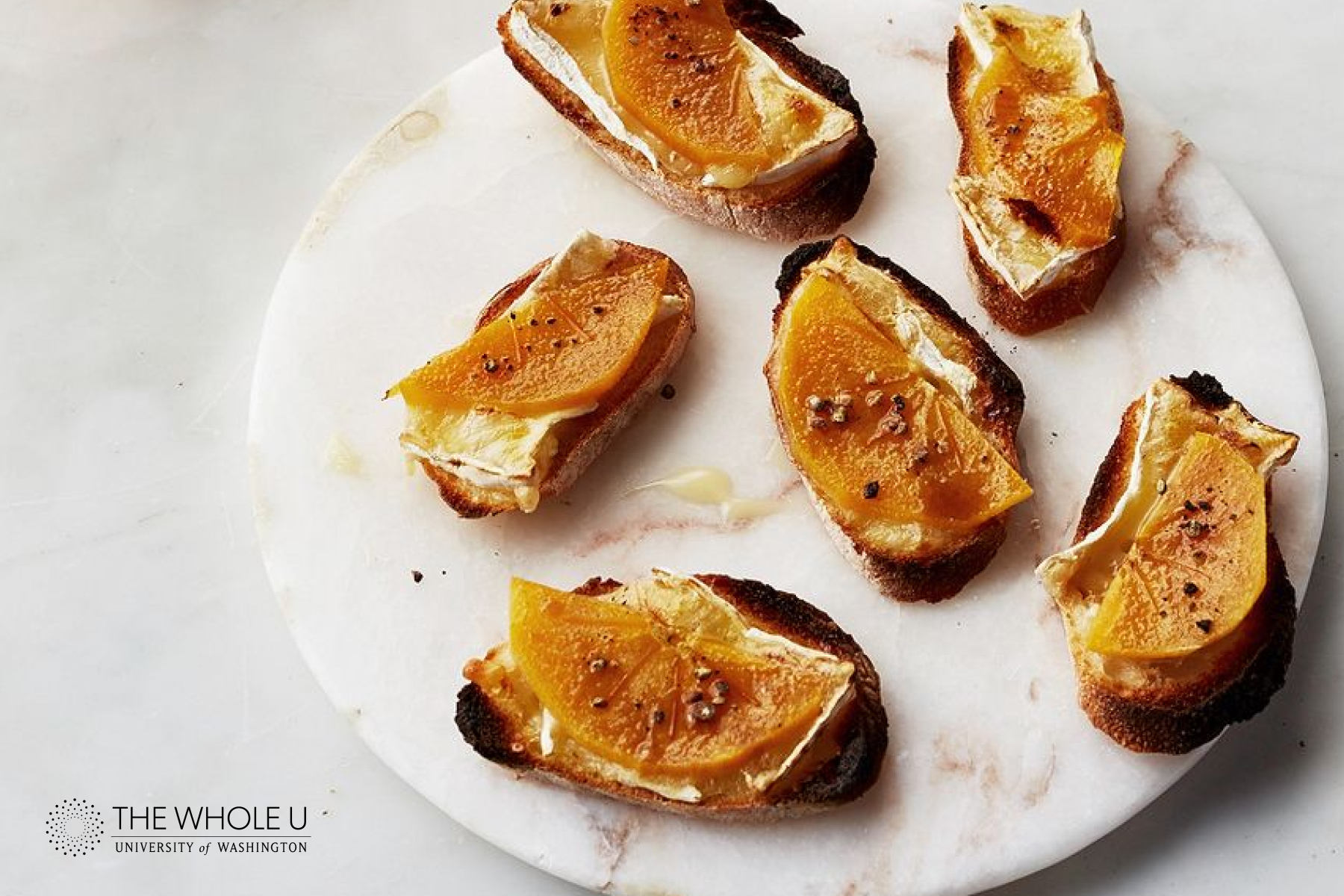 In Season: 4 Must-Try Winter Produce Recipes
Have you ever wondered why strawberries in July tasted so good, or why apples in the fall tasted so much better than in other seasons? Winter is no different and there's plenty of in-season produce to try at its freshest. Here are a few of my favorites:

Radish
The first time I came across radish was from a Community Supported Agriculture (CSA) box; I did not know what to do with it.  Most of the recipes I could find called for slicing them into salads. I ended up putting them into stir-fry. Radishes are a cruciferous vegetable, rich in Vitamin C and a powerful phytochemicals anthocyanin, an antioxidant that fights free radicals. If you eat them raw, they have a slightly sweet taste and crunchy texture. You can also cook them with a little sugar or salt as a side dish.
Recipe from Pinch of Yum: Cinnamon Sugar Radish Chips
Ingredients
10-15 radishes
1 tbs. olive oil
1/2 tbs. honey
1-2 tbs. cinnamon sugar mixture
Instructions
Preheat your oven to 350ºF. Slice the radishes approximately 1/4-inch-thick and put them in a microwave safe bowl. When you are done slicing, microwave for about 30 seconds to soften them up. Drain any liquid and add them to a larger bowl.
Add the olive oil, honey, and cinnamon sugar. Mix well to coat all of the radishes. Spread on a baking sheet lined with parchment paper. Make sure they are evenly spread out and not stacked on top of each other.
Cook for 15 minutes at 350ºF, then remove the radishes and flip them over. Reduce oven temperature to 225ºF and bake for another 20 minutes. You will notice they will begin to shrink in size and crisp up, which is a good thing! Remove from the oven, plate and serve.
---
Blood orange
Blood oranges tend to be slightly smaller than common oranges. They are rich in Vitamin C and cancer-protective anthocyanins, which are the red flavonoid pigments that gives blood oranges their intense color. Blood oranges are also rich in Vitamin A, folic acid and calcium. This tangy citrus fruit can easily be put in winter salads, desserts, and drinks.
Recipe from the Perfect Scoop by David Lebovitz: Blood Orange Sobert
Ingredients
3 cups (700ml) freshly squeezed blood orange juice (or regular orange juice)
3/4 cup (150g) sugar
Instructions
In a small saucepan mix 1 cup (250ml) juice with sugar.
Stir over low heat until the sugar is dissolved.
Scrape the dissolved sugar and orange juice into the remaining 2 cups of blood orange juice.
Chill thoroughly, then freeze in your ice cream maker according to the manufacturer's directions.
---
Persimmon
This glossy, bright orange red skinned fruit is widely popular in East Asia. These sweet fruits have a unique texture that can be either mushy or firm, yet very flavorful, that are packed with lots of vitamins, minerals and antioxidants. They are a good source of Vitamin C, fiber and phytochemical, which stimulate our immune system as well as reduce risks of cancer.  They can be eaten fresh, dried, raw, or cooked.
Recipe from Martha Stewart: Persimmon and Brie Crostini
Ingredients
1/2 baguette, thinly sliced on a slight bias (16 slices)
8 ounces Brie or other triple-cream cheese, thinly sliced
2 Fuyu persimmons, peeled, halved and thinly sliced crosswise (16 slices)
2 teaspoons light-brown sugar
Instructions
Preheat oven to 375 degrees with racks in the top and middle position. Place slices of baguette on a rimmed baking sheet. Toast on the middle rack until dry and light golden, 10 minutes.
Preheat broiler. Top each piece of baguette with 1 slice of Brie, 1 slice of persimmon, and a sprinkle of sugar (about 1/8 teaspoon each). Broil on top rack until sugar melts and cheese begins to bubble and turn golden, 1-2 minutes. Serve with cracked pepper.
---
Rutabaga
Rutabaga is a root vegetable that originated as a cross between the cabbage and the turnip. It is a cruciferous vegetable that is mildly sweet and incredibly versatile. It provides vitamin C and good sources of fiber, along with the unique phytochemical that may help reduce cancer risk. It can be eaten mashed, roasted, or in a stew.
Recipe from The Fitchen: Rosemary Lemon Garlic Rutabaga Fries
Ingredients
4-5 rutabagas [peeled, and sliced medium]
2 tbsp. olive oil
1/2 tbsp. lemon juice
1/2 tsp. sea salt
1/2 tsp. black pepper
4 cloves of garlic [minced]
4 sprigs of fresh rosemary
Chipotle Dip
4 tbsp. vegannaise or mayonnaise
2 tbsp. lemon juice
1/2 tsp. chipotle
1/2 tsp. chili powder
1/4 tsp. sea salt
Sriracha Ketchup Dip
2 tbsp. ketchup
2 tbsp. sriracha
Instructions
Wash and peel rutabagas, then cut into french fry-sized pieces, about 1/4″ by 1/4″.
Preheat oven to 425º and line a baking sheet with parchment paper.
In a large bowl, toss chopped rutabaga, minced garlic, olive oil, lemon juice, rosemary, salt, and pepper. Mix together using hands under the fries are lightly coated.
Bake for 35-40 minutes, removing once or twice to stir fries around on baking sheet.
To make the sauces, combine the ingredients for each in a small bowl and mix using a spoon.
---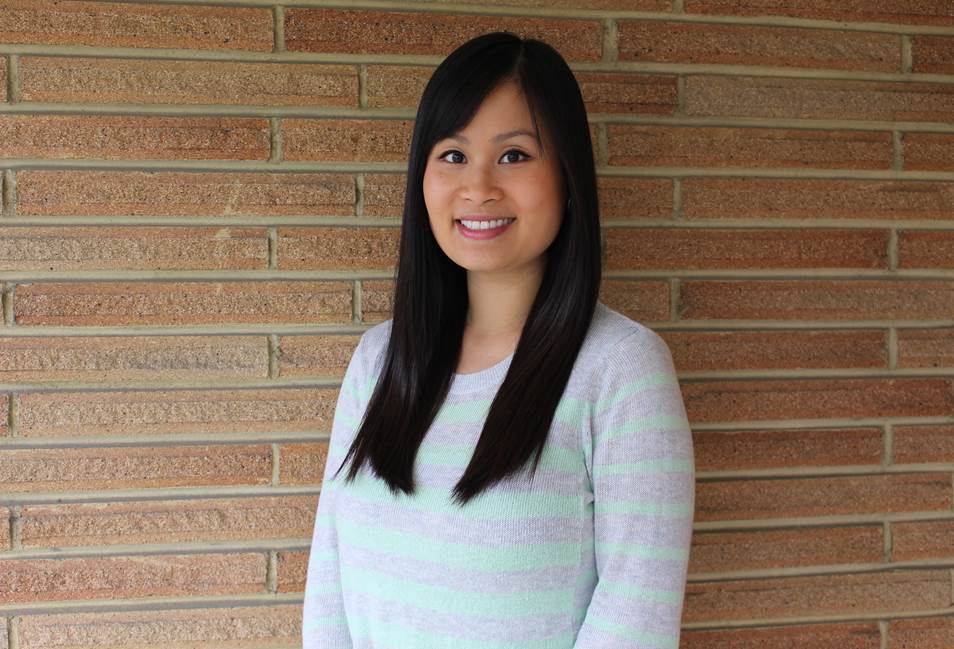 Bonnie Smith RD, CD an inpatient dietitian for Hematology Oncology, Gynecologic Oncology, Urology and Psychiatry patients at UWMC. She enjoys cooking, experiencing different cultures, and traveling around the world.