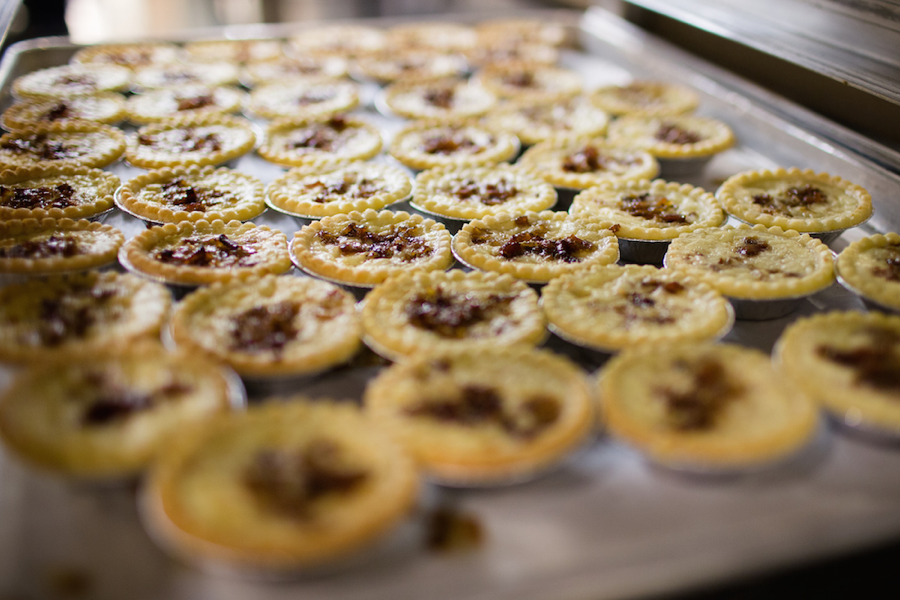 Mini Savory Tarts: Chef Tracey's Recipes for Holiday Entertaining
Are you hosting a holiday party soon and need a little inspiration for the menu? We definitely left inspired after attending Chef Tracey MacRae's cooking demo at the Chef's Table in Lander Hall last week.
Chef Tracey, campus executive chef for Housing & Food Services, not only cooks divinely but is also a joy to observe in the kitchen. She taught us how to make a variety of savory tarts perfect for holiday entertaining.
You start with unbaked, unsweetened store-bought tart shells, add a few ingredients, pour custard and bake until browned. Half an hour later you will have beautiful and delicious tarts ready to impress! Chef Tracey encouraged us to experiment and fill the tarts with whatever you are in the mood for, but these are some of her favorite fillings.
Roasted red grape, rosemary & goat cheese
Bacon jam with caramelized onion & gorgonzola
Mushroom, gruyere, pear & thyme
Smoked cheddar, chicken andouille sausage & scallion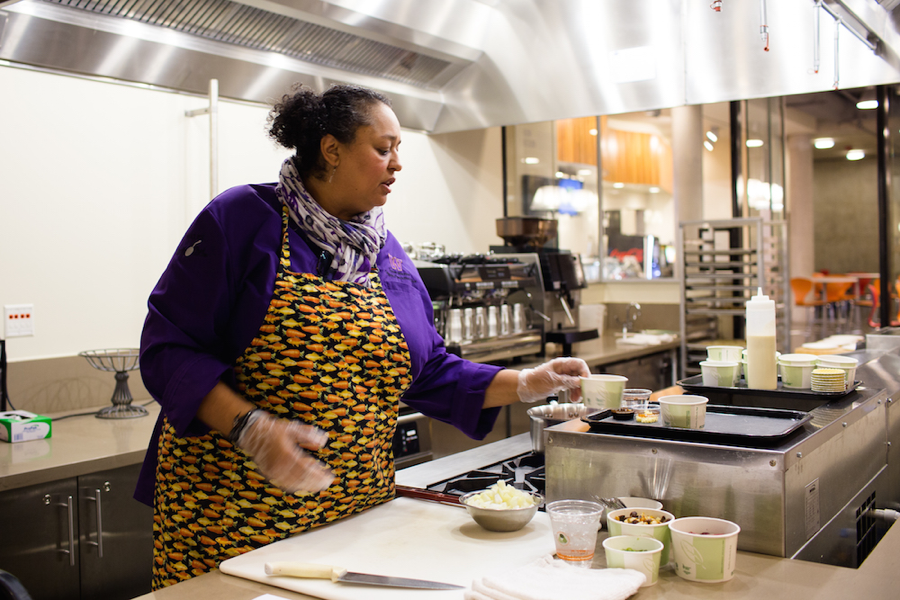 Heidi Berrysmith, from UW-IT, wrote this after attending the demo: "OMGosh the tastings at this demo were so good!! Plus Chef Tracey makes cooking seem & look fun, she tells us professional tips but also real-life uses and substitutions. I love that this particular set can be prepared ahead of time & assembled quickly. This is what I am planning to bring to holiday brunch!"
Are you ready to impress your guests with a beautiful and delicious appetizer spread at your next holiday party? Click here to download the recipes.
A huge thanks to Chef Tracey and Housing & Food Services for yet another wonderful cooking demo!