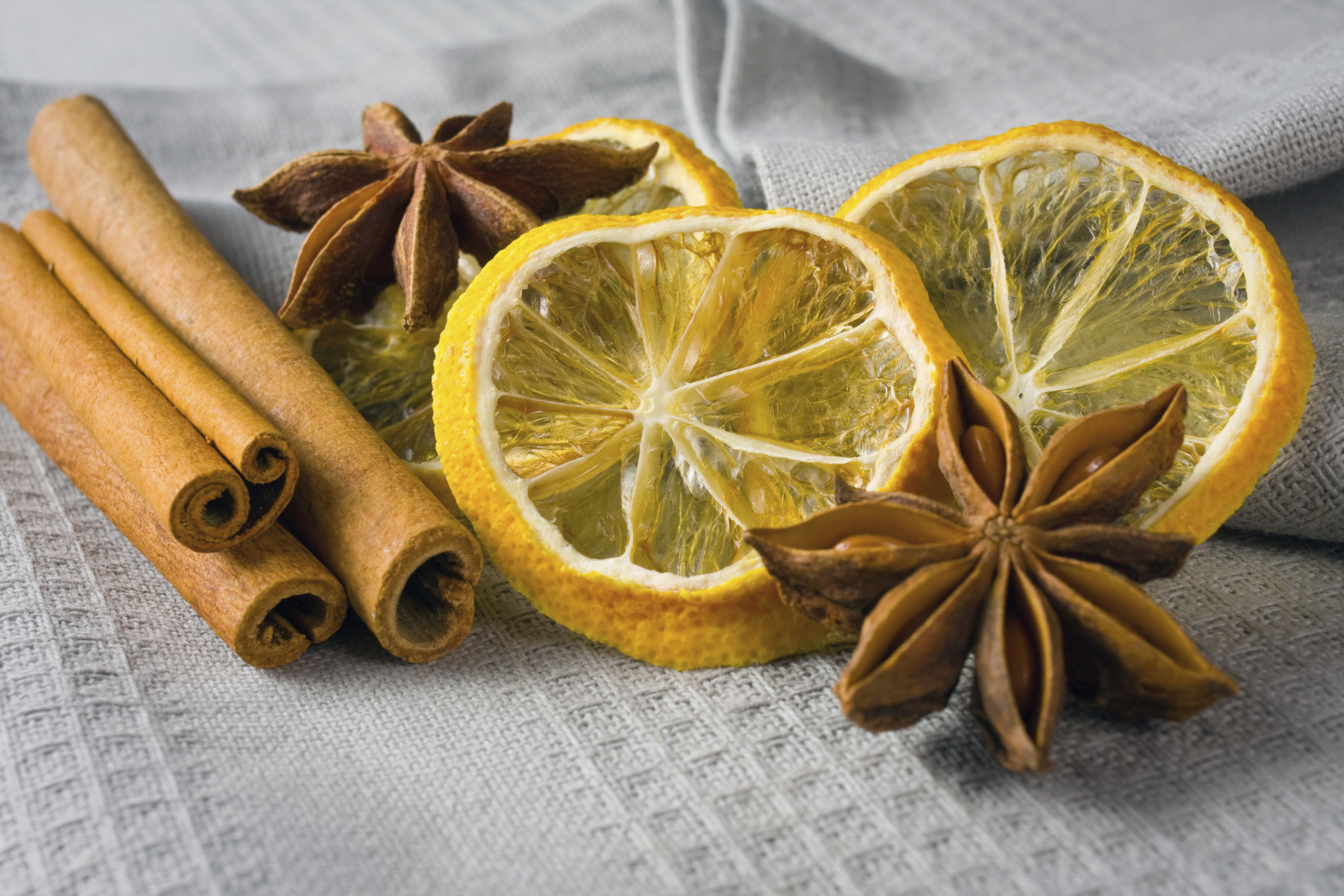 Time for Holiday Apps, Desserts, & Drinks!
It's week 5 of the Stress Less Holiday Challenge and now that we are into December, it's time for holiday parties!
The Whole U Speaker Series brings UW Club's Chef Jon Maley to the HUB on Dec. 10 at 5 p.m. to present on preparing your holiday meal and impressing your guests. There are a few spots left, so register now.
I found some delicious holiday party apps, desserts, and spirits from the website that has revolutionized the way we present our food at parties: Pinterest. I can't guarantee they are low calorie or fat-free, but here are some of my favorite picks for the season.
My Top 3 Appetizers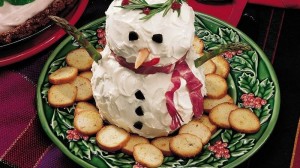 Ingredients
3 packages (8 ounces each) cream cheese, softened
4 cups shredded Cheddar cheese (16 ounces)
2 tablespoons basil pesto
1 tablespoon grated onion
1/4 teaspoon yellow mustard
2 drops red pepper sauce
1 container (4 ounces) whipped cream cheese, softened
Assorted crackers
Directions
Mix 3 packages cream cheese and the cheddar cheese; divide into 3 equal parts. Combine 2 parts to equal two-thirds of mixture; mix in pesto. Mix onion, mustard, and pepper sauce into remaining one-third.
Cover each cheese mixture and refrigerate about 4 hours or until firm enough to shape. Shape each cheese mixture into ball. Wrap each ball, label, and freeze.
About 12 hours before serving, remove balls from freezer. Thaw in wrappers in refrigerator.
Arrange balls on serving plate with smaller ball on top for head of snowman. Frost snowman with whipped cream cheese before serving. Decorate as desired. Serve with crackers. Store covered in refrigerator.

Materials and Ingredients
1 styrofoam cone (small or medium) from local craft store
Assorted fruits (green and black grapes, strawberries, kiwis, dried cranberries, honeydew melon)
Cookie cutters with various shapes
Cilantro garnish
Toothpicks
Directions
The Styrofoam cone is your tree trunk.
Use the cookie cutters create various shapes out of the melon slices.
Attach toothpicks to the styrofoam cone. Attach one piece each of a fruit to a toothpick. (Think free-form; as the tree starts building you will know more about which fruit combinations are looking better and how densely packed you want your tree to be).
Continue building the tree as dense as you want.
Use cilantro leaves as grass garnish.
3. Roasted Balsamic Cranberry and Brie Crostini by NeighborFood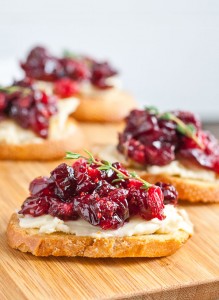 Ingredients
2 Tablespoons butter, melted
2 Tablespoons olive oil
½ a french baguette, sliced thin
12 ounces fresh cranberries
2 Tablespoons balsamic vinegar
½ cup sugar
1 Tablespoon rosemary
4 ounces triple cream brie
Directions
Preheat oven to 425 degrees.
In a small bowl, whisk together the butter and olive oil. Brush both sides of the baguette slices with mixture and line them up on a baking sheet. Set aside.
In another small bowl, stir together the cranberries, balsamic vinegar, sugar, and rosemary. Spread these out on a rimmed baking sheet. (They get pretty sticky, so if you want to avoid scrubbing, line the pan with parchment paper).
Place the cranberries in the oven. Roast for five minutes, then add the tray of baguette slices to the oven. Roast for an additional 6 minutes then remove the baguette slices, flip them over, and return to the oven for another 4-6 minutes, or until crispy and golden. At this point, the cranberries should be popped open with juices running out. Remove both the cranberries and baguette slices from the oven.
Top each baguette with a slice of brie and a spoonful of cranberries. Garnish with thyme if desired. These can be served while the cranberries are still warm, or you can make the components ahead of time. The cranberries can be chilled overnight and the crostini will keep in a zip lock bag. Simply assemble and serve at room temperature when you're ready!
My Top 3 Desserts
1. Santa Hat Cheesecake Bites by Cooking Classy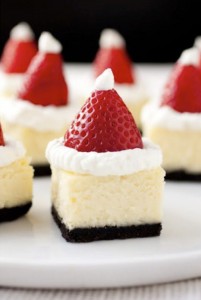 Ingredients
18 Oreos finely crushed to about 1 3/4 cups*
2 1/2 Tbsp butter, melted and divided
2 (8 oz) pkg cream cheese, softened
1/4 cup + 2 Tbsp granulated sugar
2 large eggs
1/2 tsp vanilla extract
1 1/3 cups white chocolate chips
1/2 cup + 1/3 cup heavy cream, divided
25 fairly small, fresh strawberries (or more if cutting more squares)
2 Tbsp powdered sugar
Directions
Preheat oven to 325 degrees. Line an 8 by 8-inch baking dish with two large sheets of tinfoil (one going horizontally and one over the top of the other vertically. Make sure your sheets are long enough that you'll have an overhang of foil over the edges of the pan. Also, be sure to mold it well to the pan). Brush foil with 1/2 tbsp melted butter. In a mixing bowl, using a fork blend together crushed Oreos and 2 Tbsp melted butter until mixture is well combined and evenly moistened. Press mixture firmly into the bottom of the prepared baking dish (the bottom of a flat measuring cup or glass works well for pressing crust), set aside.
In a large mixing bowl, using an electric hand mixer set on medium-low speed, blend together cream cheese and granulated sugar until mixture is smooth, about 30 seconds. Add in eggs and vanilla extract and mix until well blended. In a separate microwave safe bowl, heat white chocolate chips with 1/3 cup heavy cream on 50% power in 30 second intervals, stirring after each interval until melted and smooth. Pour melted white chocolate mixture into cream cheese mixture and blend on low speed until combined. Tap bowl against counter top about 30 times to release some of the air bubbles then pour mixture over prepared crust in baking dish.
Bake in preheated oven for 40 minutes then turn oven off and without opening oven door allow cheesecake to rest in warm oven for 15 minutes. Remove from oven and let rest at room temperature for 30 minutes, then cover with plastic wrap and freeze for 3 hours or refrigerate for 6 hours.
Once cheesecake is fully chilled and set, remove from freezer or refrigerator and lift cheesecake out of pan using the foil overhang. Cut cheesecake into squares (I'd recommend cutting them just a bit larger the the width of your strawberries. Also it's nice to keep some clean paper towels close by to clean your knife while cutting squares).
In a mixing bowl, using an electric hand mixer set on high speed, whip remaining 1/2 cup heavy cream until soft peaks form, then add powdered sugar and mix until stiff peaks form.
To assemble: cut a flat top off of each strawberry and lay flat side down over top of cheesecake. Fill a pastry bag (or Ziploc bag and cut a small tip of corner) with sweetened whipped cream and pipe around strawberry then finish with a small amount over the top of the "hat". Serve immediately (for do ahead- you can make cheesecake the day before then assemble within an hour of serving the following day). Store in refrigerator in an airtight container. Yields 25.
2. Red Velvet Triffle by Recipegirl 
CAKE
1 cup unsalted butter, at room temperature
1 3/4 cups granulated white sugar
2 1/2 cups cake flour
1 1/4 teaspoons salt
2 large eggs
1 cup buttermilk
1 teaspoon vanilla extract
1 teaspoon baking soda
1 1/2 teaspoons white vinegar
1 1/2 teaspoons unsweetened cocoa powder
1 ounce red food coloring (use 2 ounces if you desire a deeper red color)
SYRUP
1/3 cup granulated white sugar
1/3 cup water
1/2 teaspoon vanilla extract
THE REST
4 ounces cream cheese, at room temperature
1 (8-ounce) tub mascarpone cheese
1/3 cup granulated white sugar
2 cups heavy whipping cream
sliced almonds- about 1 cup
shaved dark chocolate- about 4 ounces
mint leaves & fresh cranberries for garnish, optional
Directions
Preheat oven to 350 degrees. Spray 9×13-inch pan generously with cooking spray; then dust lightly with flour.
Prepare cake: With an electric mixer, blend butter and sugar in a large bowl; set aside. Sift together flour and salt; set aside. Mix the eggs, buttermilk, vanilla, baking soda and vinegar in a separate bowl. Alternate adding flour mixture and buttermilk mixture to the butter mixture. Mix well after each addition. In a small bowl, mix red food coloring and cocoa powder; add to the cake batter and mix just until combined. Pour batter into prepared pan and bake for 30 to 40 minutes, or until toothpick comes out clean. You don't really want the cake to be soft and super moist, so be sure to bake it until it tests done.
Prepare simple syrup: In a small saucepan, bring sugar, and water to boil over medium heat. Stir to dissolve sugar completely. Stir in vanilla. Let cool.
Cut the cake in half and cut one half into chunks; brush with cooled syrup. You likely won't need more than half of the cake for the trifle. Save the rest of the cake for another purpose.
Prepare whipped layer: In a large bowl, beat cream cheese, mascarpone and sugar on high speed until light and fluffy. Reduce speed to medium and slowly pour in whipping cream. Continue beating until mixture resembles soft whipped cream.
Assemble the trifle: In the bottom of your trifle dish, arrange a single layer of red velvet cake chunks. Spoon about 1 1/2 cups of the whipped topping on top of the cake cubes. Next, sprinkle almonds and then shaved chocolate. Keep repeating layers until you run out of room in your dish. Garnish with mint leaves and fresh cranberries, if desired.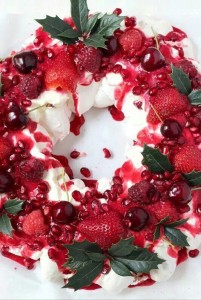 Ingredients
Pavlova
4 eggs whites (at room temperature)
Pinch of salt
8-9 ounces castor sugar
2 tsp of cornflour (sifted)
1 tsp white wine vinegar
Raspberry Coulis
4-5 ounces fresh raspberries
Juice 1/2 lemon
1/4 cup castor sugar
1/2 tsp of brandy (optional)
Topping
1 1/4 cup fresh cream – whipped
1 pomegranate
Raspberries, cherries and strawberries to decorate
Bunch of fresh mint
Directions:
Preheat oven to 250 degrees. Line a tray with baking paper. Use a round baking tin to draw one large circle (22cm) then draw another circle inside it approximately 13cm wide.
Beat egg whites and salt until soft peaks form. Beat in sugar, a little at time until meringue is stiff and shiny. Sprinkle over sifted cornflour, vinegar and fold in lightly. You should be able to up end the bowl at this stage with no fear of anything coming out.
Grab a dessert spoon and scoop a dollop of meringue. Place this dollop between the outside and inside line. Repeat until a ring of meringue is complete. Create a second layer of meringue on top of the first until second ring is complete. Flatten the top by smoothing the meringue.
Place meringue in oven for 2 hours at 120C. When time is complete, turn off the oven and leave meringue in the oven until completely cool. This is very important as there will be less risk of the meringue cracking and collapsing.
When cool, spread with whipped cream, drizzle on raspberry coulis then decorate with cherries, pomegranates, strawberries, raspberries and holly or mint.
Raspberry Coulis: Blend fresh raspberries, lemon juice and sugar together until sugar has completely dissolved. Set aside until required.
My Top Three Cocktails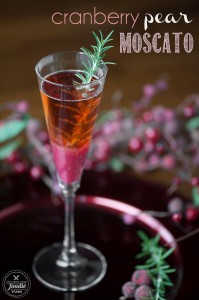 Ingredients
½ cup fresh cranberries
½ cup fresh pear, peeled and chopped
2 cups (16 ounces) ounces Moscato d'Asti wine
4 six inch sprigs fresh rosemary
Directions
In a small saucepan, cook cranberries and pears over low heat with the lid on. Stir every five minutes or so and mash up the berries and pear as much as possible. Cook until fruit is extremely soft, about 15-20 minutes. Press fruit through a fine mesh sieve and discard solids. Chill until ready to use.
To serve, divide cranberry pear puree evenly among 4 champagne glasses, taking care not to get it on the sides of the glasses. Pour in chilled Moscato. Add a sprig of rosemary to each glass. Serve immediately. Yield: 4 glasses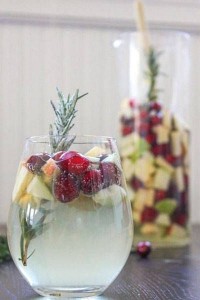 Ingredients
1 Granny Smith Apple
1 Braeburn Apple
1 heaping Cup Fresh Cranberries
1 large Sprig Rosemary
1 Bottle Pinot Grigio
½ Cup White Grape Juice
¼ Cup Sugar (more, for garnish)
1 Can Club Soda
Chop up the apples in small cubes.
In a large pitcher, combine all of the ingredients. Mix up very well.
Place the pitcher in the refrigerator to chill. During this time the sugar will fully dissolve and the rosemary, it will infuse your sangria.
While that chills, make the garnish for this drink. Place about 1/2 cup of granulated sugar in a shallow bowl. Lightly wet the rosemary and then give it a good shake to remove any excess water. Then roll the sprigs in the sugar until they are coated as you please.
Once the pitcher has chilled for about an hour, it should be ready to serve. Yield: 4 glasses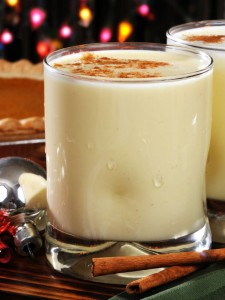 Ingredients
6 large eggs
3 cups milk
1 cup heavy cream
3/4 cup sugar
1 teaspoon pure vanilla extract
1/4 teaspoon ground nutmeg
1/4 teaspoon ground cinnamon
1/8 teaspoon sea salt
Rum or brandy, optional
Directions
Combine sugar and salt in a large bowl. Then add in eggs and mix until completely incorporated.
Heat milk in a large saucepan over medium heat.
Pour sugar and egg mixture into milk and whisk vigorously.
Continue stirring until mixture reaches 155-160º and mixture coats the whisk. About 5 minutes.
Remove from heat and whisk in heavy cream, vanilla extract, nutmeg and cinnamon, and stir well.
Note: if using alcohol, pour it in at this point.
Pour eggnog into a pitcher and refrigerate for 6-8 hours, or overnight.
Shake before serving and garnish with nutmeg and/or whipped cream. Yield: 6 drinks
I hope you enjoy some of these recipes. Please share your favorite holiday appetizer, dessert, or drink in the comments section below.