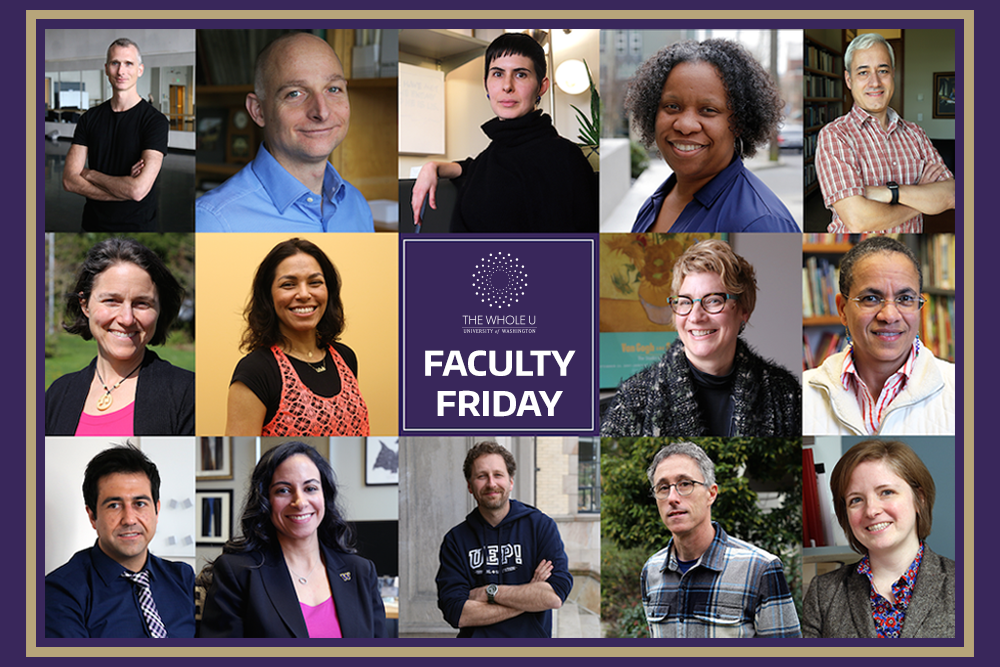 Call for Submissions: Faculty Friday
Every week, The Whole U spotlights the life and work of a UW faculty member in our recurring profile feature, Faculty Friday, with the aim of telling the "story behind the story" of that faculty member's path to the University of Washington, while also sharing their research with a wider audience. The depth and breadth of talent at the UW never ceases to amaze, but you don't need to be told that; you likely know it first-hand.
It's why we're asking you to share who you'd like to see featured on Faculty Friday. We're after stories of faculty actively invested in making an impact, changing the world, and energizing others. To serve as inspiration, we've gathered our faculty profiles from the past six months in the capsules below. Even if you think you've seen or heard it all, you might be surprised at the world of wisdom at work in your own backyard.
---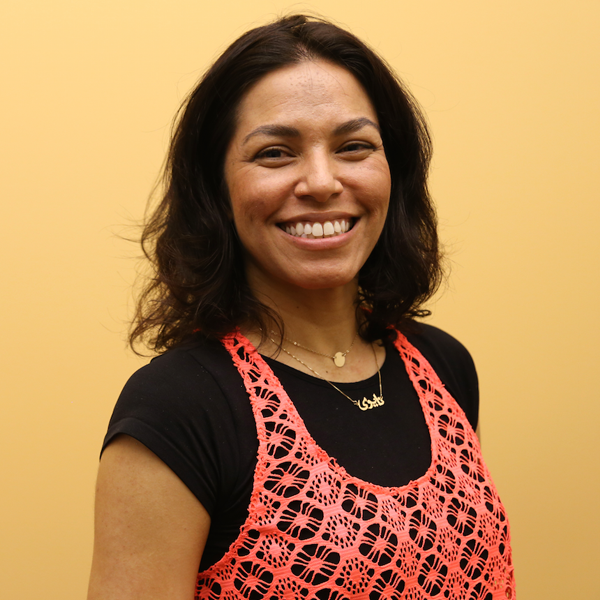 Dance, Dance, Revolution: Performance ethnographer Naomi Macalalad Bragin brings the hidden histories of hip hop and street dance into the studio at UW Bothell
"Essentially, I'm teaching what I do, which is using performance as a lens to ask questions about your research. Performance becomes a method through which you develop your questions and you can actually test some of your ideas out through an embodied practice."
"Street dance is outsider dance. It's about connecting and communicating with people on a non-verbal level. Because hip-hop is now widely taught in the studio and that's what people learn, the idea of the street is more ideological. What I try to teach people is that this dance form was never accepted in the studio—it was originally banned and prohibited because…it wasn't seen as dance."
---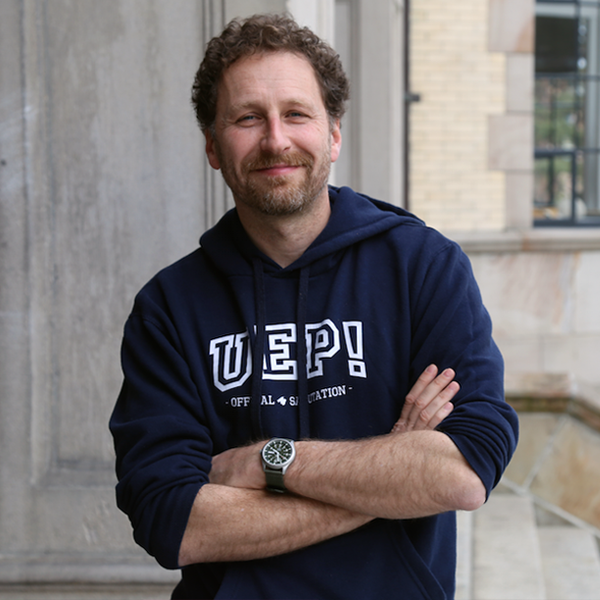 Associate professor Marcos Lloberas brings ancient landscapes to life using computational science
"What I want to do is ask, 'What are the properties of a landscape as we encounter it, as we move through it? What comes into view and at what speed? How are these properties appropriated by a society in order to generate or reinforce certain experiences that were related to that society?'"
"Up till now, it's been very difficult to think about the meaning of landscape properties, because, until recently, all we had were flat maps. What I started doing was seeing if we could approach this study by using a computer. Let me start developing methods to begin to understand some properties of the landscape that we gather within the landscape as we start moving. Bringing that technology into archaeology can potentially make a huge difference."
---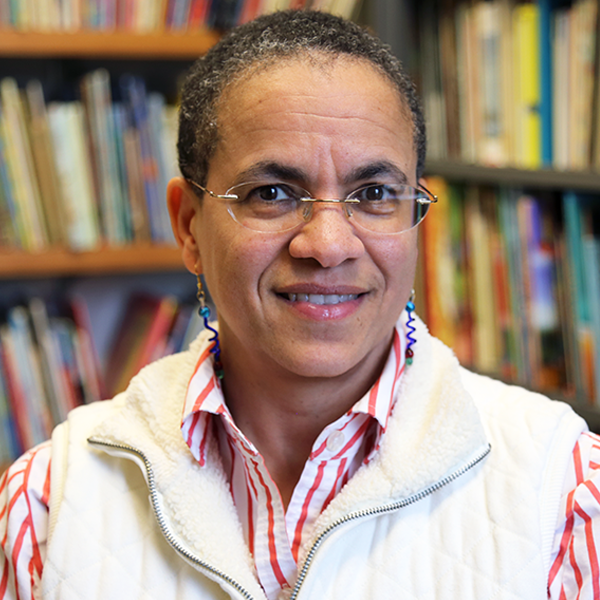 For Michelle Martin, Beverly Cleary Professor for Children and Youth Services, reading's best lessons aren't found in the book, but in the binding
"If you remove from African American children's literature all the books about civil rights and all the books about slavery and all the books about important historical figures, you've got a very paltry pile left. You miss the daily-ness of being a black child. There need to be a lot more representations of kids doing what kids do."
"We need diverse books in which children can find reflections of themselves. Sometimes it's the commitment to getting those stories out there for the writer that's more important than that it's going to be turned into a movie. Stories are the building blocks of expression, and you really change the culture when stories drop out of the picture."
---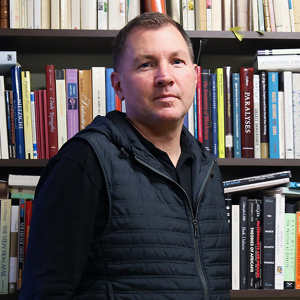 Water Worlds: Associate professor of French Richard Watts explores environmental humanities
"We are deeply troubled by stories of the diversion of water from one population to another in the name of making money. In France, there's a long history of the commodification and private control of water. This butts up against the importance of water in certain spiritual traditions in the places France colonized and a desire for a sense of ownership over one's own resources.
"There's a lingering sense in many former colonies that they are still dispossessed of this substance essential to life and, by extension, of a great variety of cultural practices connected to it. We have to stop thinking about nature as this space outside; that nature is somehow what lies beyond the edges of the city behind the gates of a national park. How do you make water palpable—and potable?"
---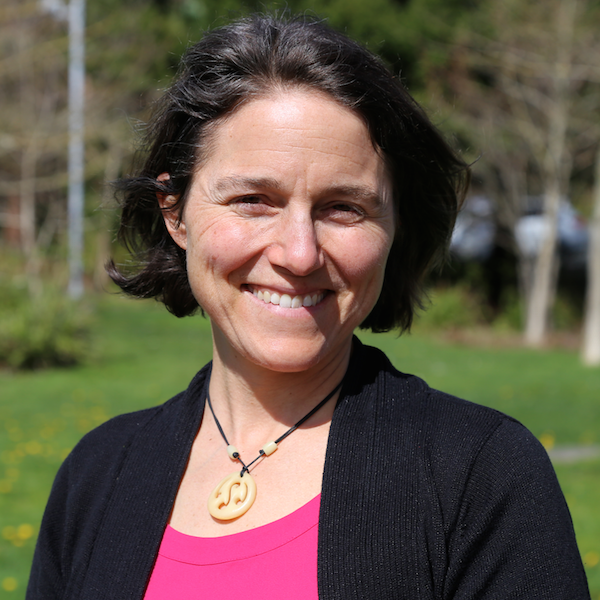 Teaching Green: Kristi Straus doesn't just teach sustainability, she challenges students to live it
"In this country we're compelled toward more, more, more—we never think we have enough—but we don't think about what we lose. We're trying to think more deeply about how culture defines sustainability and are there solutions we can think of, cross-culturally, that we might not think of on our own."
"Individual choices are important, but are a first step. We don't just want to take the best option from the choices that we're given; we want to change our society so that more sustainable choices exist. It's one thing to choose to bike. It's another thing to improve our society so that more people can take the bus or bike. My choices are constrained by what my society makes available and what my culture deems appropriate."
---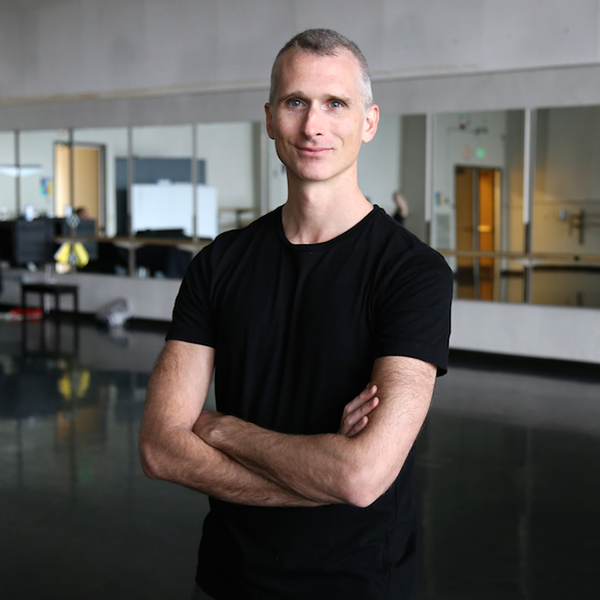 After mastering movement on four continents, dancer and choreographer Bruce McCormick finds natural extension in the Pacific Northwest
"Movement is something we all do. It stems from breath. If you're breathing, you're moving. That's the simple kernel that connects us all as human beings—whether it goes through a sophisticated process to become choreography or develops from something more emotional—it's the most basic way that we as human beings connect.
"It's important to stay connected to that voice as an artist, which is essentially my voice as a human being. I love creating work. I love being in the studio with students and with dancers in general. I love challenging them in their investigative process and supporting them in that process."
---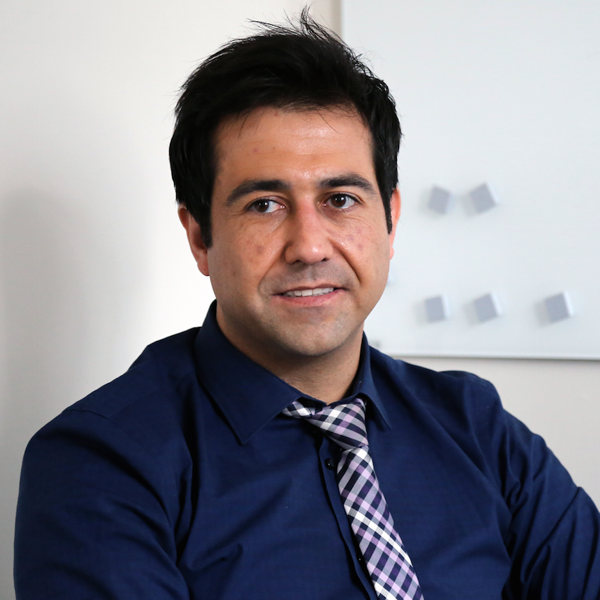 At the Center for Microbiome Sciences and Therapeutics, Will DePaolo takes bacterial science viral
"The key is doing good science, while not letting it be influenced by the popular culture. Your diet has to slowly change your microbiome. If you just take a new microbiome and try to stick it in with a Western diet biome, the consequences can be quite severe."
"I wanted to be where the medicine happens and where the patients are and where the doctors are. There's an academic energy here you just don't find anywhere else. The purpose of this center is to work with clinicians and existing technologies and resources. There's a wealth of information saved away. CMiST is a place where we want all scientists to bring their research."
---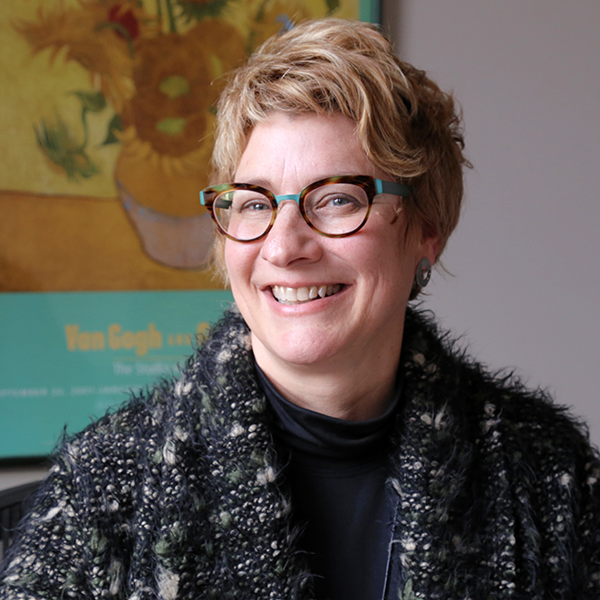 Faculty Forward: Associate professor Zoe Barsness connects across campuses as chair of the Faculty Senate
"Faculty are at the heart of all the different journeys that make the University such an interesting, amazing place. Here, there's a ferment of ideas which have an impact on the students, community, the region, and, at a place like the University of Washington, on a global level too."
"Faculty coming to the table to collaborate on the operational, governance side is the grease that makes this whole machine keep working. We're successful only to the degree we're able to leverage the resources of faculty, staff, and students here and entice people to work together to tackle problems they care about. We are the ones who are going to shape this institution. Where you have the motivation to be creative, there aren't constraints on creativity."
---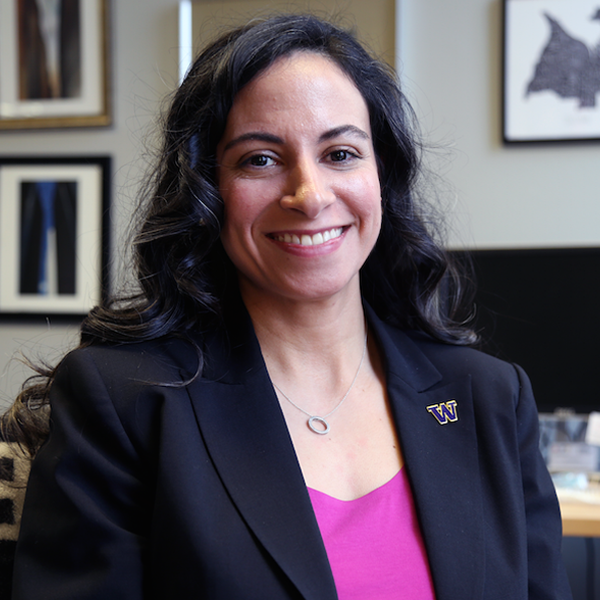 Far from home, Anaid Yerena is creating housing advocates in the classroom and on the street
"Caring about housing for the disadvantaged or low-income populations is what makes our society sustainable. We better realize that the people in charge are not going to be fighting for our rights or our benefits or our needs anytime soon."
"The problem is here, now. It's knocking on our doors. If we don't do something, homelessness is going to get worse. We have to advocate for ourselves and build a voice. That might involve you and me, but it might also involve a ton of people who don't have time to do this or are in a much more needy situation. It worries me that in Tacoma, we're going to follow the examples of Seattle, Irvine, Boston, where what you end up doing is hollowing out your cities."
---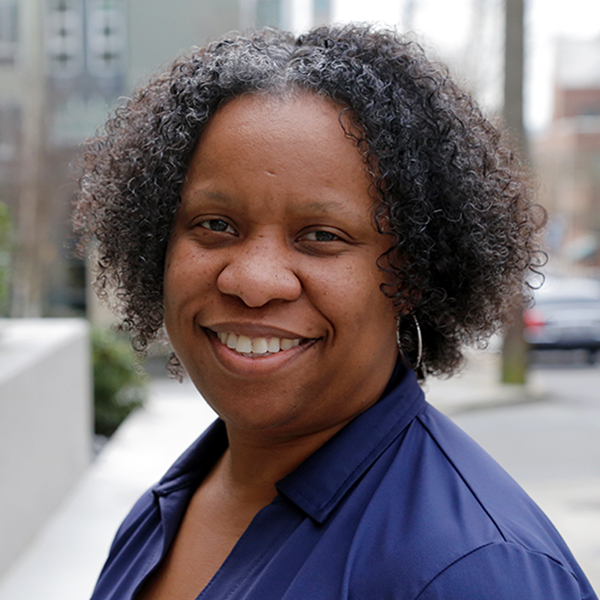 For Wadiya Udell, an interdisciplinary approach to population health takes root at UW Bothell
"How do we foster well-being for all urban youth, particularly black youth? The more I learned, I found that while education was important, it wasn't necessarily the key. It became clear to me I was really interested in focusing on health outcomes and adolescent decision making in grad school."
"Working on any kind of health problem, you're going to have to take a variety of approaches. You need economists; you need sociologists; you need anthropologists, psychologists, and M.D.s. If you want to have impact on real health problem, it has to be interdisciplinary. To only work at the structural levels means people are in distress and no one's dealing with that. That's not cool for me. Somebody has to go in there and work with kids."
---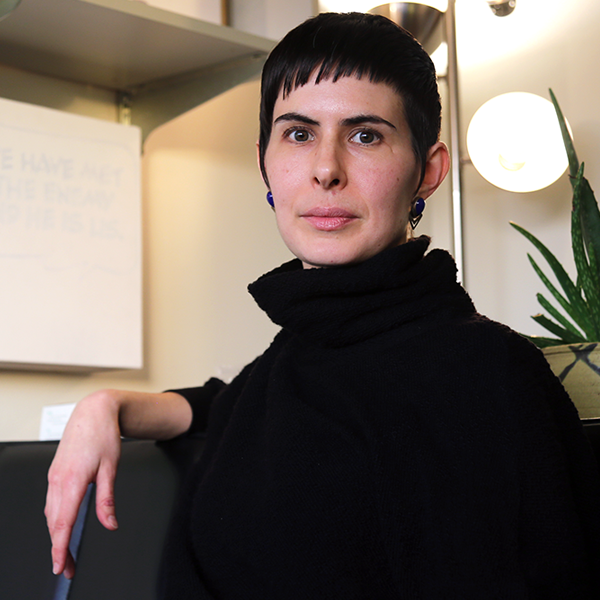 Everything Old is New Again: Assistant professor Clara Berridge on the bioethics of aging and the rise of the machines
"There are a lot of issues related to aging in a society where we don't give people enough time to do family caregiving. We're inevitably moving toward more technology use in care for people with disabilities and older adults."
"Our field engages people's daily realities, their pain and struggles, and how they interact with systems. It's from that grounded knowledge that we can ask the most creative and often critical questions about interventions. Because we don't compensate people well for care work and we don't organize work places to accommodate family care responsibilities, we set up long-term care for failure. Something has to give."
---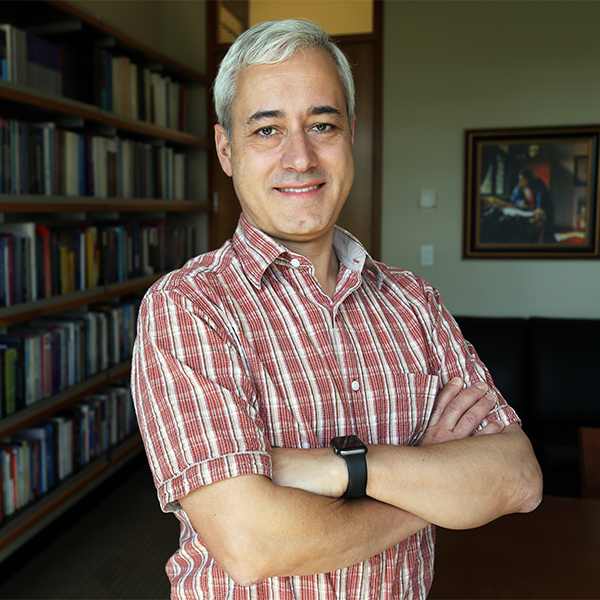 What does the future look like? Ask Pedro Domingos, the computer scientist who foresaw it
"You may not be interested in technology, but technology is interested in you. People say machine learning is really the second phase of the Information Age. The first age was when we programmed computers and things happened at a certain speed, but now we're in a different phase when the computers are going to program themselves and this is going to reach a whole different level. These things can run a lot of your life for you."
"One of the things that is starting to worry me today is that technologists like me are starting to think it's their job to be programming ethics into computers, but I don't think that's our job, because there isn't one ethics. My job isn't to program my ethics into your computer; it's to make it easy for you to program your ethics into your computer without being a programmer."
---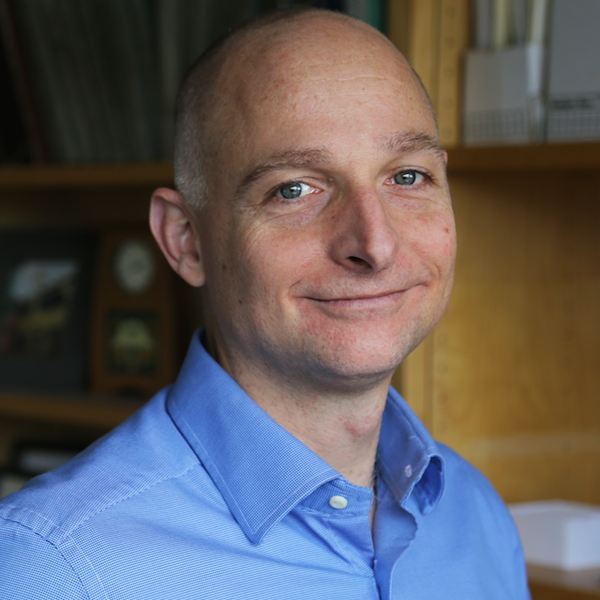 Life Aquatic: Marine ecologist Tim Essington uses improv comedy to make scientists better communicators
"The thing that's drilled into us as scientists is, 'don't make a mistake,' but the mistake is a wonderful thing. The way you handle it totally changes how the audience perceives it."
"Improv is an example of bringing people together with different skill sets to provide something that's way better than any one individual could do."
"There's this buzz afterwards that's indescribable. It's collaboration with the audience; they're a part of it. Together, it's getting over the fear of the unexpected and the unknown. When it all clicks, it's magical."
---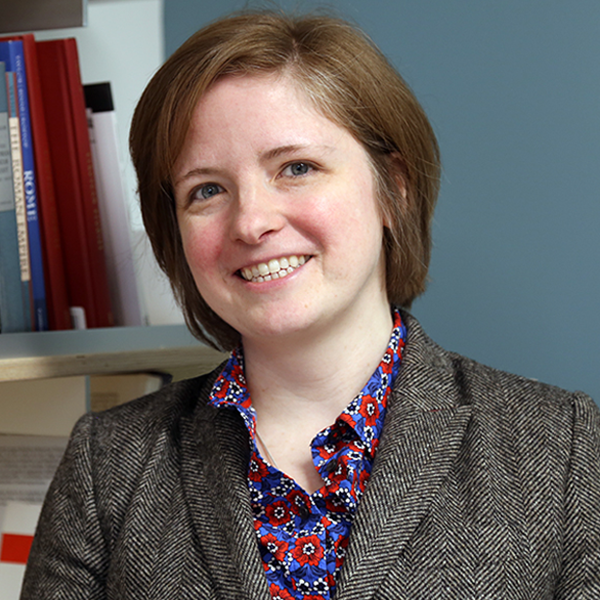 Archaeologist Kathryn Topper on wine, women, and the contemporary context of classical tradition
"The stories that we tell about the ancient world can tell us a lot about how we're trying to see ourselves. The question is, 'which classical tradition?' Every tradition is constructed. The traditions center those that are in power at the time. The Greeks are not telling the story as it actually was or as it actually is happening. They're telling stories as vehicles for how they want to see themselves and their history."
"Because the ancient world is so distant in time and in place, it makes it safer laboratory to think through some of these explosive topics we're dealing with right now in our culture. Learning to get into the mindset of someone who configures the world differently is one of the most pressing things we can be teaching."
---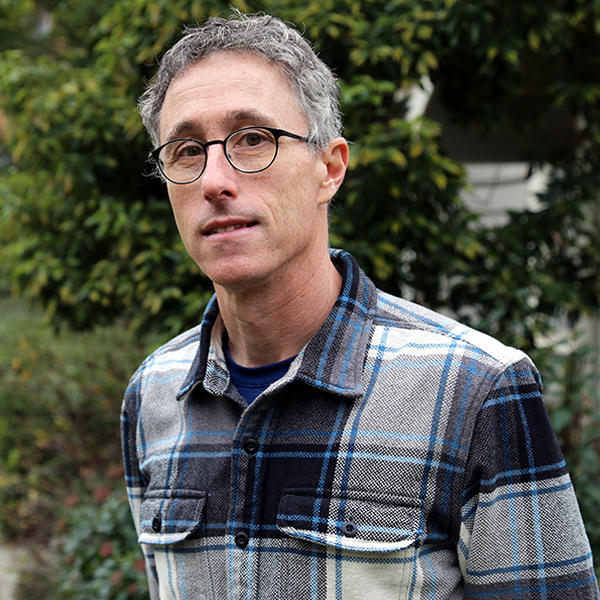 Hope on a Human Scale: Jonathan Kanter on the science of social connection
"We know from science that if you and I were to exchange vulnerabilities with each other, talk about what our real fears are in life, talk about what really matters to us, we'd feel closer; we'd feel more trusting and consider each other closer friends. Most of us at a certain fundamental level share a core set of values and should be able to connect at those levels, regardless of politics."
"There are forces at work right now—not just in our country, but all over the world—which I think can lead people into hopelessness and despair pretty quickly. But there are also forces of good and core human values that I think can be played on as well."
---
If there's a UW faculty or staff member you think would make a great profile, please email mleib22@uw.edu.