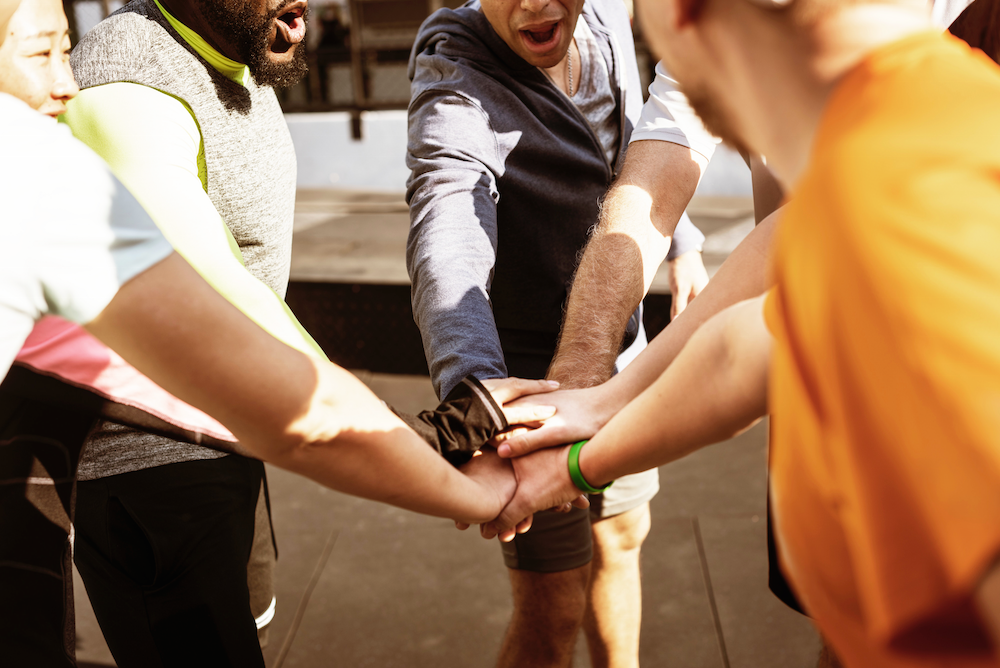 The Whole U Toolkit for Keeping Your Resolutions
If you're like me, you've made a few New Year's resolutions you'd really like to transform into lasting, long-term habits in 2020. As a start, I've registered to participate in The Whole U's 6-week Dare to Do challenge—a great way to help anyone (yes, anyone!) stay true to those resolutions with support and fun activities within the wider UW community.
If you haven't signed up already, I encourage you to join me! Once you register, lookout for an email close to the challenge kickoff date of Monday, January 6 that will include more information as well as the Husky Fitness Pass, which gets you free access to participating gyms and fitness studios. But you want to get a jump start in the meantime? I thought so.
That's why I decided to dive into The Whole U archives to gather together all the resources I hope will help you—and me—live up to our best intentions in 2020.
I've divided the following resources into three sections focused on being active, improving mental health, and eating well. The Dare to Do challenge will tackle eight areas of overall wellness—one in-depth each week—but I hope this page can serve as a one-stop launching pad for all your New Year's goals as together we Dare to Do!
---
So you want to be more active…
---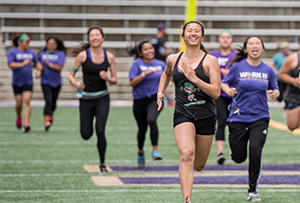 Maybe you're trying to break out of a workout rut. A short run goes a long way and there's even more to be said for simply walking every day! No matter your goal or fitness level, The Whole U has a training program for you, each designed by our very own Lauren Updyke, a certified personal trainer through the American College of Sports Medicine with a M.S. in Exercise Physiology who has helped more than 10,000 individuals reach their goals. You can also join the The Whole U's Being Active Facebook group for daily fitness challenges, encouragement, and inspiration.
---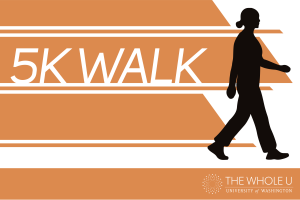 Walk a 5K — What if there was something you could do for 30 minutes a day that was guaranteed to leave you feeling more energized, awake, and engaged—not to mention healthier? There is: walking! Walking's benefits include improved balance and coordination and stronger bones and muscles. No matter the season, there's no better time to step away from what you're doing and take a walk. Our 5K Walking Plan will guide you on the path toward taking your first steps to walking a 5K!
---

Run a 5K…and then some — Whether you're new to running, getting back into it, or looking for a fun weekend outing to keep your overall training track, training to run a 5K is a great way to begin. A little more than 3.1 miles, 5K is the perfect short distance to run time and again as part of a regular running program, but it's also a great way-marker on the path to new distance running goals. Register for plans that will help you progress safely for a 5K (beginner), 5K (intermediate), Half Marathon, or Full Marathon.
---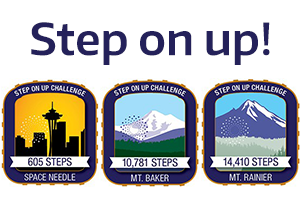 Stair Challenges — Climbing steps is a great way to build cardio and leg strength. Last winter, I got into the habit of taking 15 minutes to climb the UW Tower's 22 floors on my lunch break. When you reach the top, there's even a sign-in sheet for a weird, but real sense of camaraderie. Through the Step On Up! stair challenge you can nab virtual medallions as you scale the equivalent heights of the Space Needle, Mt. Baker, or Mt. Rainier! Here is a great resource listing all of the public stairs in Seattle!
---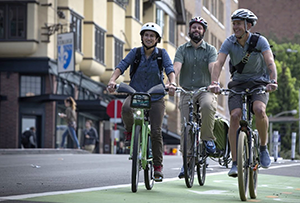 Cycling — With lots of hills, parks, and rail trails, the greater Seattle area is an extremely bike-friendly environment. If you're commuting to work, check out these resources from UW Transportation as well as their tips for riding in the rain. The UW Medicine Cycling Club is a free group where you can join fellow UW cyclists on rides, get tips, and swap routes. And whether you're a seasoned biker or looking for some strategies for starters, don't miss this Stretch & Strengthen Program detailing exercises specific for bikers created by Hall Health's Sarah Hannah, PT, and Brenda McKenzie, MPT.
---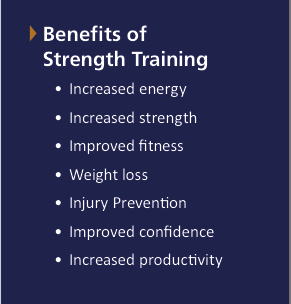 Strength Training — Nothing feels quite so empowering as a good strength training workout. But where to begin? Download this strength handout for exercises you can do at your desk at work during any 10-minute break. You don't even need access to weights. Get your hands on a kettle bell and then register for our kettle bell handbook to learn proper form and techniques. You can also follow along with these do-at-home strength training exercises from fitness discount partner IanFitness.
If the weight room is more your speed, Chris Dresher, a strength and conditioning coach with UW Athletics, recently walked us through some essential exercises for building strength: Deadlift | Front and Back Lunge | Bench Press | Overhead Shoulder Press | Upright Row | Bench Dip | Inverted Row | Back Squat.
---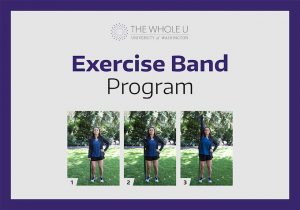 Exercise Bands = Strength on the go — Exercise bands allow you to perform strength-training exercises without weights to get a full-body workout while adding variety to your strength and stretching routine anywhere you are.
Register for an exercise band handout and then view our series on workouts that work almost anywhere: Quads & Shoulders | Back Row | Chest Press/Pull Downs | Front and Side Raise | Triceps | Biceps | Shoulder Press-Bicep Curl
---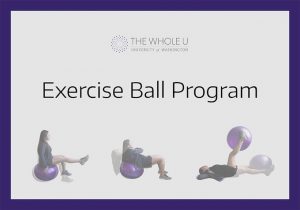 Exercise Ball — When The Whole U led the UW in breaking the World Record for largest exercise ball workout in the spring of 2016, it was a celebration of a training form that helps improves balance and coordination, strengthens core muscles, and increases strength and endurance. Register for this exercise ball handout detailing the steps you need to perfect your technique and add intensity to your strength routine. It all amounts to a fun, strengthening workout you can do from the comfort of your home!
---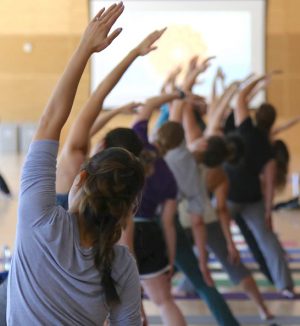 Yoga — If you've checked out our Winter 2019 Yoga & Meditation Series only to find that none of the six options work for your schedule, never fear! There are so many more DIY yoga and flexibility resources at your disposal through The Whole U. Register for the 21-day yoga challenge handout, which includes 21 poses you can try them on your own and the benefits you can expect from each.
You can also view our series of Desk Yoga Videos—Desk Yoga for Shoulders | Desk Yoga for Torso | Desk Yoga for Arms & Sides | Desk Yoga for Wrists & Fingers | Desk Yoga for Your Neck—as well as learn more moves from instructors at UW Recreation: Hatha Flow with Michael Glass | Sun Salutation with Mandy Morneault | Restorative Yoga with Sarah Hay
---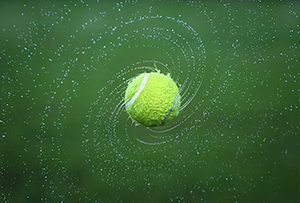 Tennis Ball Exercises — A tennis ball is much more than meets the eye. In addition to being just the thing for a pickup game of summer stickball, it's also an incredibly useful tool for improving your flexibility.
Fitness instructor Chris Kirchoff partnered with The Whole U to demonstrate four flexibility exercises using your newest fuzzy, yellow friend: Tennis Ball Exercises – Shoulder + Back | Tennis Ball Exercises – Hip + Shoulder | Tennis Ball Exercises – Hamstring + Hip | Tennis Ball Exercises – Foot + Calf
---
So you want to improve your mental health…
---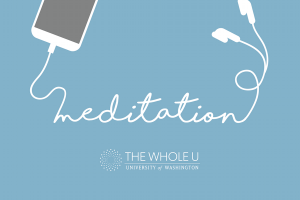 Guided Meditations for Anywhere — Winter can be a great time to de-clutter your head space. Flying back to Seattle after the holidays, I decided to try to focus on deep breathing to pass the time on a long flight. As I stepped off the plane, I was amazed at how centered and clear-headed I felt. I was inspired by our series of Guided Meditations from last summer featuring expert UW faculty and staff leading audio recordings to reduce stress, increase calmness, and promote happiness.
---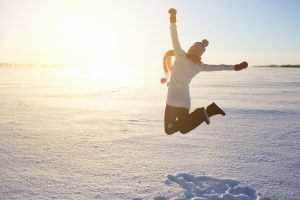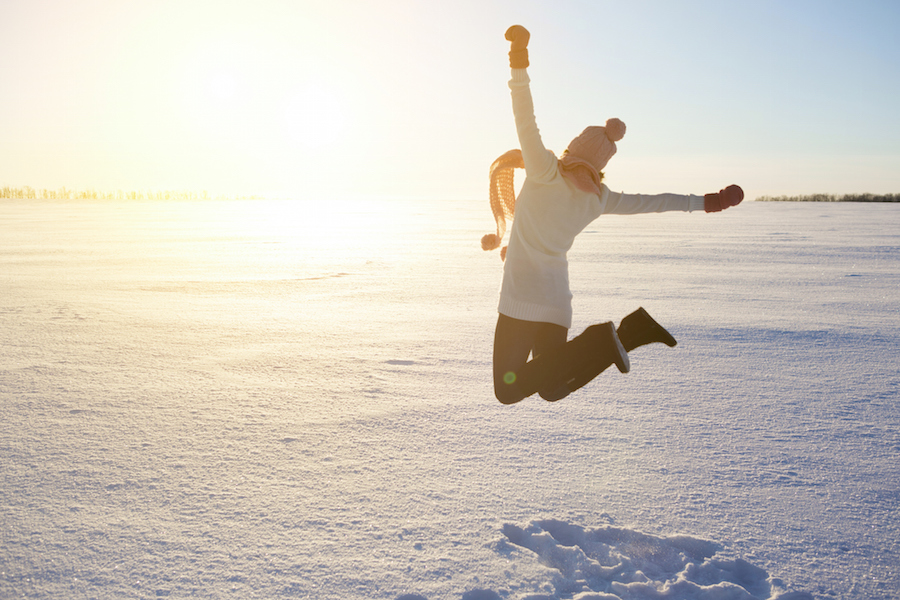 Defeat the Darkness — Hate winter darkness? Me too. That's why The Whole U asked UW Recreation Mindfulness Program manager Danny Arguetty to weigh in with strategies for breaking through to be your best self during some of the darkest days of the year. Danny's tips include moving your body, eating less sugar and fewer processed foods, getting enough protein, fiber, and omega-3's, prioritizing a nighttime wind-down routine, eliminating unnecessary household chemicals, and light therapy.
---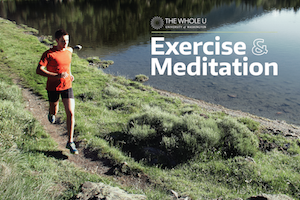 Use Exercise as Meditation — Today, meditation and exercise too often are separated entirely. As a result, we are missing out on some incredible benefits. So argues Coach Kal Broderick, a former Nike sponsored professional runner and lifetime advocate of meditation's benefits. Scientific studies have begun to show that mediation and exercise can ease the stress, anxiety and depression that affect our inner peace and poise. Whether you're a runner, walker, cyclist, weight-lifter, or just starting out on a fitness routine, check out Kal's 5 Steps for Integrating Meditation into an Exercise Routine.
---
So you want to eat a bit better…
---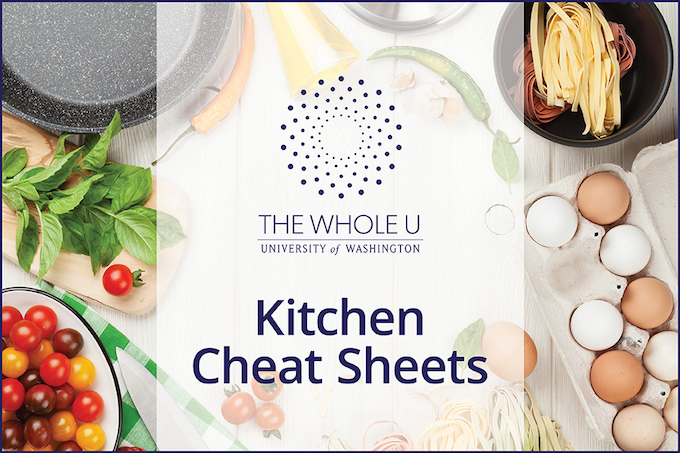 Kitchen Cheat Sheets — If you're ready to reboot your cooking routine so that it's anything but routine, download these Whole U Kitchen Cheat Sheets and learn what fruits and veggies are in season when, how to best store your produce, and how to serve perfectly cooked meat every time. They're a great guide for anyone new to cooking at home, but we'll bet even culinary veterans will pick up a tip or three. Once you register, you will be able to immediately open the PDF by clicking the blue hyperlink.
---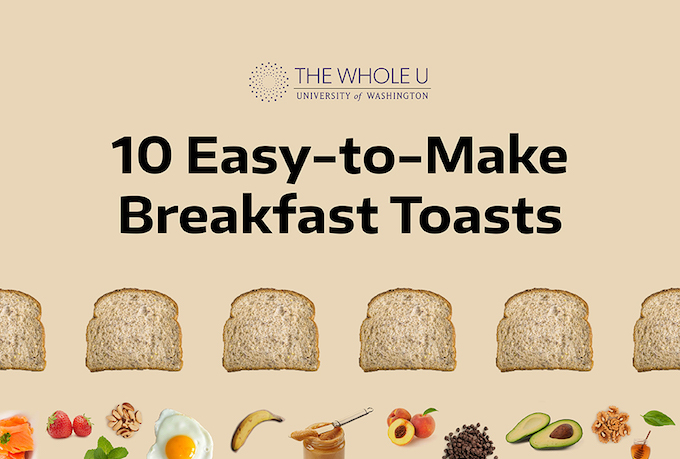 Breakfast Toasts — Breakfast doesn't need to be boring. Make the first meal of the day one you actually look forward to with a few fresh takes on an old concept: morning toast. There's something for everyone in this downloadable guide—whether you wake up craving sweet (strawberries & ricotta), savory (upgraded open-faced egg toast), or something in between (gorgonzola & apple). These 10 easy-to-make toast ideas will revolutionize breakfast with inspired additions and unique pairings that will get you up and out the door, but have you coming back for more.
---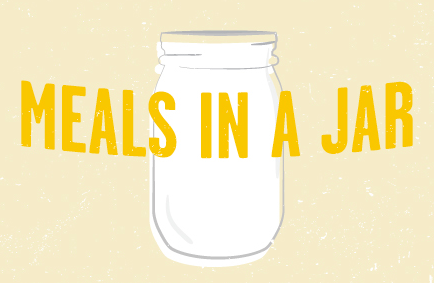 Meals in a Jar Recipes — Packing lunch can sometimes feel like a lot of planning and preparation—not to mention a pain to transport in your work bag. If you're fed up with the same old lunch food options, try a meal in a Mason jar!
You'll have fun layering, mixing, and matching different ingredients to create beautiful salads, pastas, and even desserts! Once you register for the Meals in a Jar Recipes, you will be able to immediately open the PDF by clicking the blue hyperlink.
---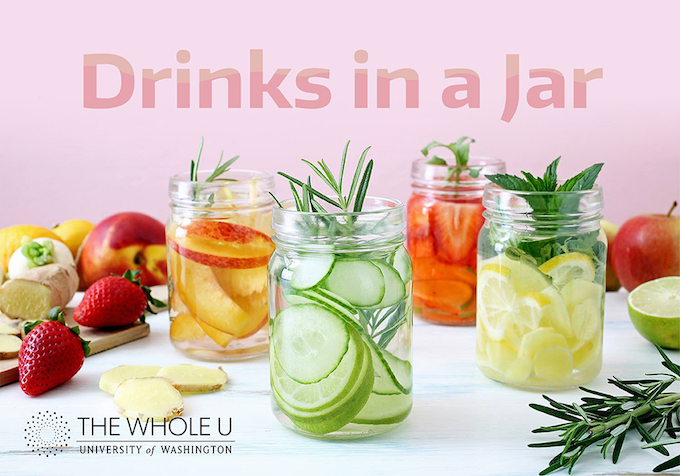 Drinks in a Jar — Water is one of the best things for your body—one of the most necessary aspects of consuming a balanced diet—but sometimes less benevolent beverages lure us away from the basics.
Get hype about hydrating again with these tips to make delicious infused water with fruit, vegetables, herbs, and spices. Once you register for the Drinks in a Jar handout, you will be able to immediately open the PDF by clicking the blue hyperlink.
---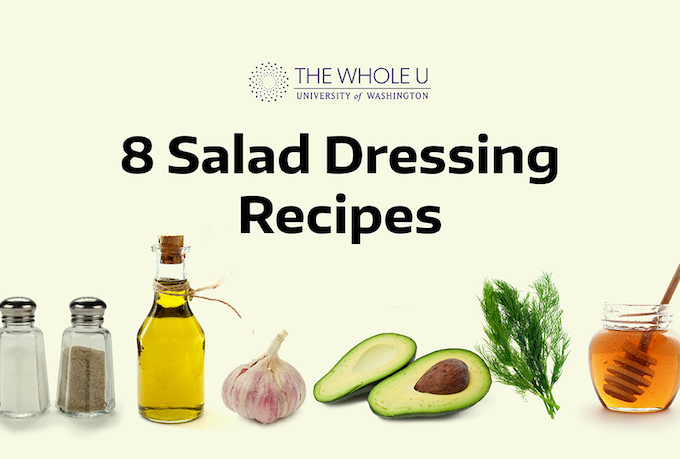 Salad Dressings — The right dressing can make a good meal great—and an ordinary evening truly special. But which to pick?
With homemade options, you can achieve flexibility and flavor—all while ditching bottles of store-bought salad dressings made with additives and stabilizers and which, let's face it, will often all too easily get forgotten in the fridge. Download this Whole U handout for 8 tasty and easy-to-make salad dressing recipes!
---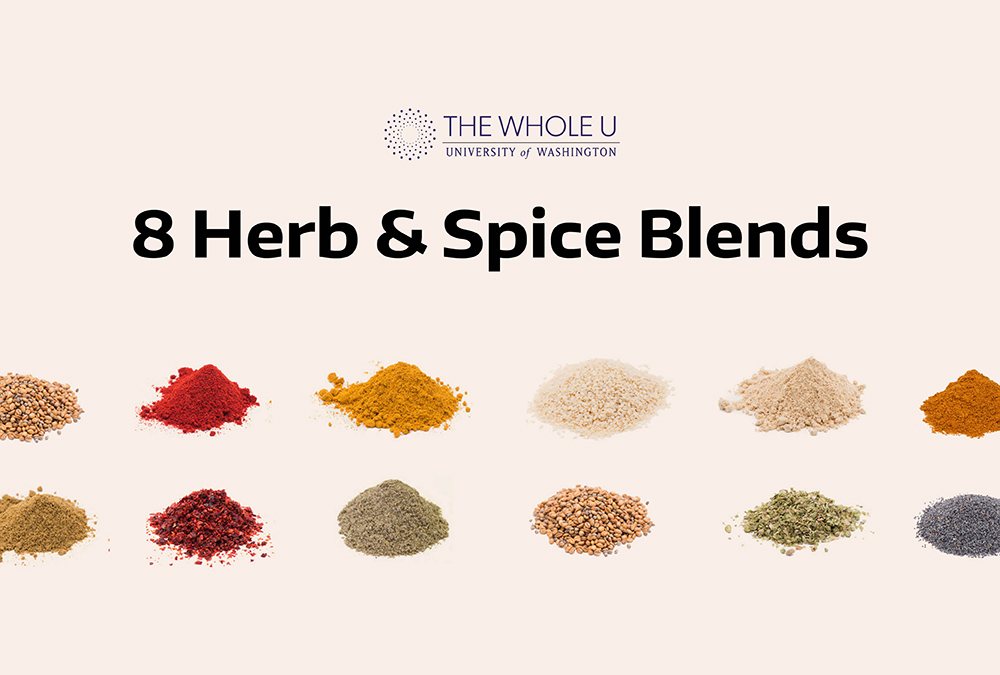 Herb & Spice Blends — Cooking with herbs and spices is a great way to add flavor and aroma to food. A good spice blend can easily take a meal and transform its taste entirely.
Make your own herb and spice mixes instead of buying them to save money and skip on the sodium, additives and other preservatives that sometimes creep into their pre-packaged counterparts. Once you register, you will be able to immediately open the PDF by clicking the blue hyperlink.
---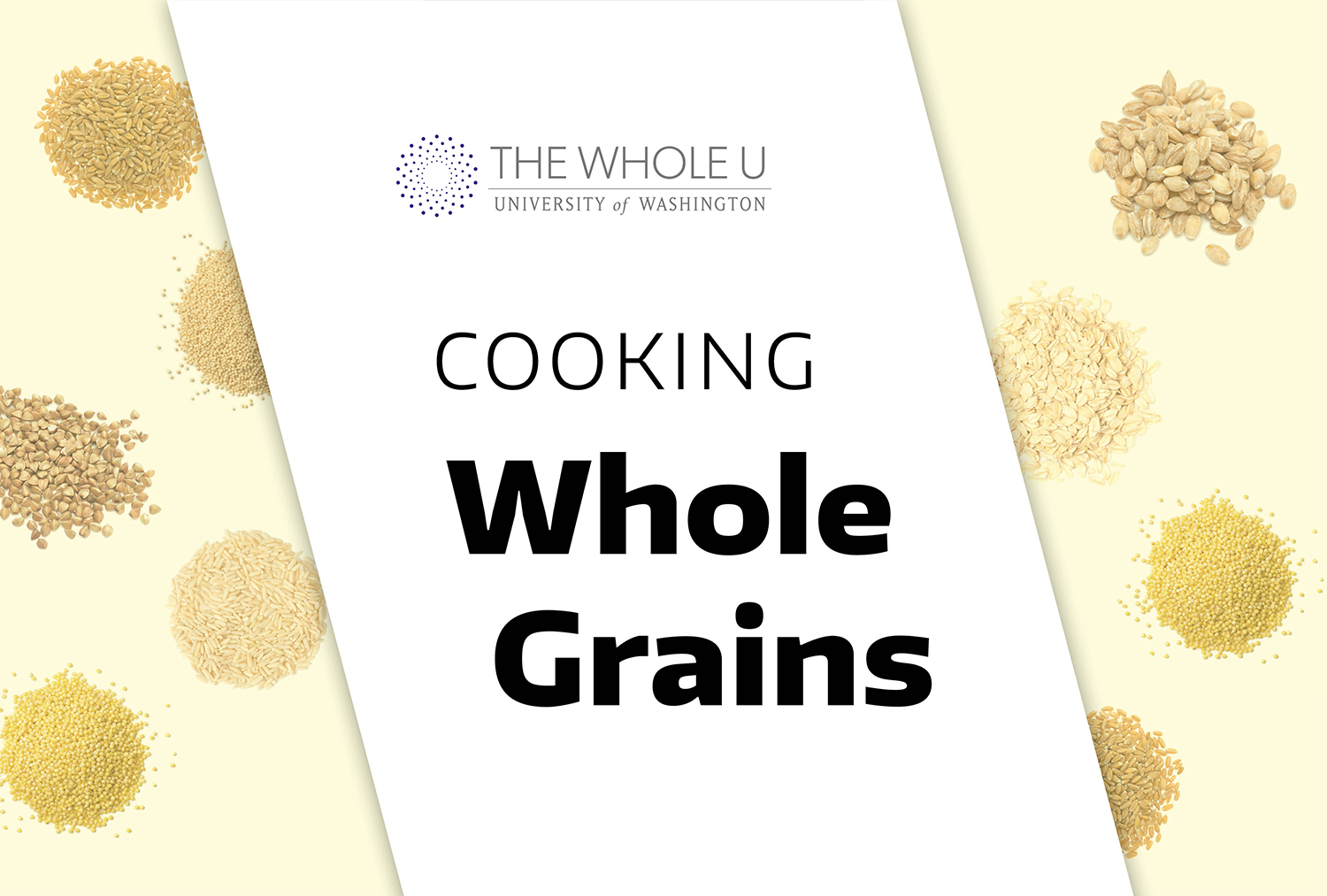 Cooking Whole Grains —Whole grains are a great source of fiber and nutrients and, when eaten regularly, they can improve cholesterol levels and lower the risk of heart disease, stroke, obesity and type 2 diabetes. Check out our guides to equally great "super" grain and "ancient" grain varieties.
Whole grains are also tasty, filling, and versatile. Download this handout to learn more about these good-for-you grains and how to cook them perfectly every time!
---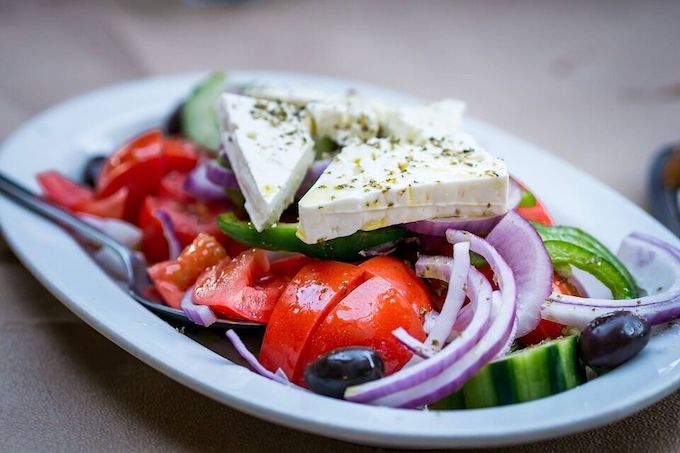 Office Potluck Recipes — Nothing picks up the mood like good food! Celebrate any season by hosting office potlucks with healthy, vibrant food that not only tastes good, but which also will make you feel good. Bring on the flavor—and make fast friends—at your next potluck with these recipes!
Once you register for the Summer Office Potluck Recipes, you will immediately be able to open the PDF by clicking the blue hyperlink.
---
If you're inspired to try one or any of these Whole U wellness offerings, be sure to let us know. Remember to register for Dare to Do and join thousands of other Huskies in making 2020 a year to grow on!
---
Thank you to Dare to Do sponsors

AT&T

and

BECU

!

Click the links to view discounts!