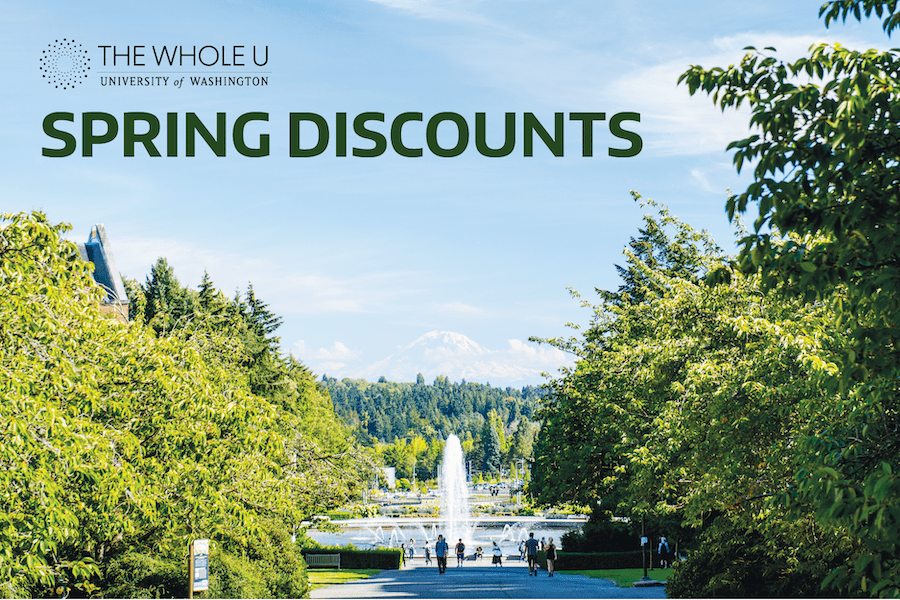 Spring Fitness Discounts 2019
From our Dare to Do New Year's Wellness Challenge to UW Fitness Day, the first five months of 2019 have provided plenty of exciting opportunities for the UW community to get moving and motivated to improve their health and wellness. But besides our events, activities, seminars, workshops, and weekly web content, the Whole U also offers an expansive network of discounts!
With over 225 partner discounts, our discount page offers a multitude of different opportunities from tickets and events, travel and lodging, to wellness and fitness memberships! In honor of International Fitness Month, we're rounding up all of our fitness discount partners that offer special savings for UW faculty, staff, and students.
Yoga
Yoga has immense physical and mental benefits. It improves strength, agility, and flexibility, and supports injury prevention, spine protection and perfection of posture! To learn more about the many benefits of yoga and what the Whole U offers for any Husky yogis, check out this article recapping our Yoga Month last October!
---
Boutique Workouts
From guided fitness sessions and unique workouts, the following discount partners have plenty of variety to offer! Refresh your typical exercise routines with spin classes, barre, Zumba, various dancing workouts, and much more!
---
Gym Memberships & Personal Training
One of the best ways to stay active is to join a gym that you love! Whether you're looking for a small or large community, fitness classes or personal training, our gym partners have many different fitness opportunities.
---
Running Groups
Do you love to run and train for upcoming running events? Look no further than these discounted running groups and programs!
---
Athletics
Looking to try out a new sport? From tennis to climbing and dance, these activities are sure to keep you engaged and active. There are also some Seattle Storm games with special UW discounted tickets; be sure to cheer them on while they still call Alaska Airlines Arena home!
---
Whole U Sponsor Discounts
The Whole U is sponsored by AT&T, BECU, UW Medicine, KIND Snacks, PEMCO, US Bank, and the UW Book Store. We give thanks to our sponsors for giving us the opportunity to bring more health and wellness content and events to the UW community. Check out the following UW-tailored deals!
When you sign up with AT&T for a new phone, you can save 18% on your qualifying rate plan as UW faculty or staff or 10% as a UW student, but that's not all! See what you qualify for by clicking here and exploring your options.
From now through December 31st, University of Washington employees who establish new membership by opening a Member Share Savings and Checking account get a $50 bonus deposit. When you chose BECU, you pay less in fees, enjoy local, personalized member services, and can easily view and manage your accounts in BECU Online Banking. To learn more, click here.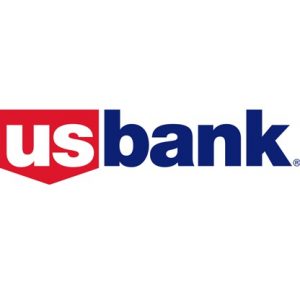 US Bank
Join U.S. Bank and get one free order of checks, 50% off the annual Safe Deposit Rental fee, and 25% off new U.S. Bank Home Mortgage origination fees! Calling all students: receive a free checking account and 40 checks by registering for paperless statements. Check out U.S. Bank locations in the HUB, UW Bookstore, and Harborview and see more deals by clicking here.

UW Book Store
Enjoy special discounts, exclusive offers, and a little something extra on your birthday when you join the University Book Store Pack Rewards by signing up online or in store! See all the deals that the UW Book Store offers by clicking here.
---
Whatever you're interested in, we invite you to explore our discounts page and find a deal that serves your interests and goals!