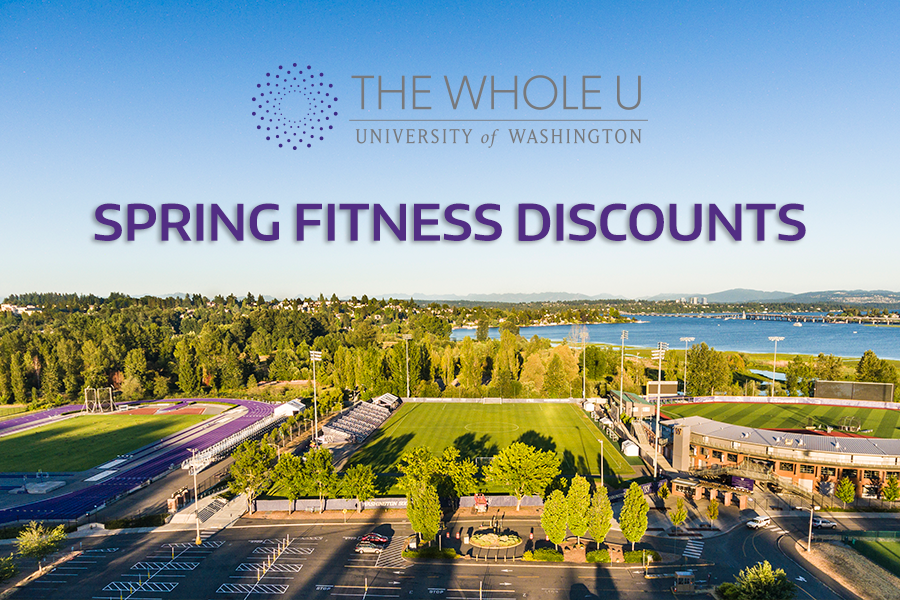 Save Strong with Spring Fitness Discounts
It's been a busy start to 2018 at the Whole U! From our Dare to Do New Year's Wellness Challenge to UW Fitness Day, our commitment to providing the UW community with inclusive and engaging opportunities to improve health and wellness has never been stronger.  Outside of our events, activities, seminars, articles, and social media interest groups, the Whole U has so much more to offer!
Did you know that we have a comprehensive discount network? Our discount page offers a multitude of different opportunities from tickets and events, travel and lodging, to wellness and fitness memberships! In honor of International Fitness Month, we're rounding up all of our fitness discount partners that offer special savings for UW faculty, staff, and students.
Whether you're looking for a personal trainer, to join a running group, or try out a new yoga studio—we've got you covered! The best part is that our partners are located all across the state—some are even nationwide! Simply click on the discount of interest and we'll tell you what offers are available and how to access them.
Yoga
Yoga has immense physical and mental benefits. It improves strength, agility, and flexibility, and supports injury prevention, spine protection and perfection of posture! To learn more about the many benefits of yoga, check out this article sharing 10 reasons why yoga is so great for the body!
---
Boutique Workouts
If you're looking for guided fitness sessions and unique workouts, the following discount partners have plenty of variety to offer! From spin classes to barre and Zumba, you won't find yourself growing tired of a typical routine.
---
Gym Memberships & Personal Training
One of the best ways to stay active is to join a gym that you love! Whether you're looking for a small or large community, fitness classes or personal training, our gym partners have many different fitness opportunities.
---
Running Groups
Do you love to run and train for upcoming running events? Look no further than these discounted running groups and programs!
---
Athletics
Looking to try out a new sport? From tennis to climbing and dance, these activities are sure to keep you engaged and active. 
---
We hope you benefit from these unique discounts only for UW faculty, staff, and students. Don't forget to look through our other discount categories, you never know what you might find!