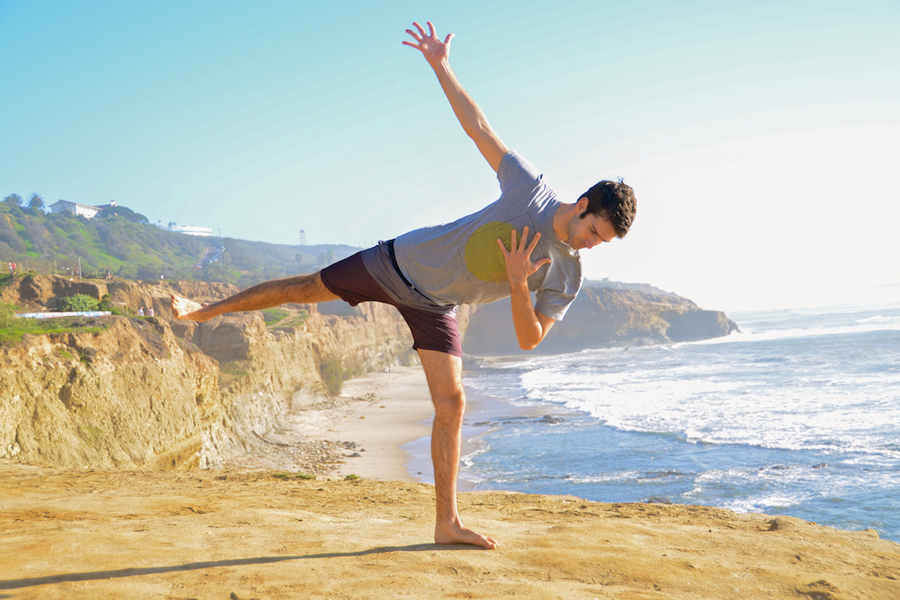 Don't Miss: March 24 Yoga Retreat
On Saturday, March 24, Danny Arguetty will lead Mindfulness, Movement, and an Open Heart, a day-long yoga retreat at UW Seattle's wǝɫǝbʔaltxʷ – Intellectual House. Whether you consider yourself a dedicated yogi or are just beginning, this retreat is a unique opportunity to lengthen your yoga practice, tap inner strength, and recover balance in life.
You can register here, but if you're still on the fence about attending, here are 10 reasons why you won't want to miss it:
1. Danny has drawn rave reviews from past participants, clients, and students.
Manager of UW Recreation's Mindfulness Program, Arguetty is an experienced yoga instructor who has guided workshops throughout the United States and led basic and advanced yoga trainings in the U.S. and India. But don't take our word for it—read what participants from past retreats have been saying:
"This was fabulous. I love the instructor. This yoga was very doable for beginners and he offered ways to modify and make it more challenging for those who needed more."

"Danny has an authentic caring nature that shines through while he's both teaching and facilitating. His attention to detail coupled with his sensitive nature allow him to create seamless experiences for others."

"Danny Arguetty's instruction was simply superb. The yoga and meditation were mindful, positive, uplifting, and rejuvenating."
2. Yoga has immense physical benefits.
Among them: improved strength, agility and flexibility. Additionally, yoga supports injury prevention, spine protection and perfection of posture. In addition to exploring yoga's physical benefits by learning alignment techniques at the retreat, you'll be able to ask Danny posture specific questions!
3. Yoga extends beyond the physical to provide positive impact on mental health.
At the retreat, you'll learn to cultivate a calmer mind with less thoughts of frustration, anger, and fear. Practicing mindfulness through yoga and meditation results in higher serotonin level, i.e. happiness! Together with Danny, dive deeper into the metal benefits of yoga postures, turn inward for self-reflection, and culminate with journaling.
4. Yoga relieves stress.
Yoga reminds and teaches us how to breathe. The retreat will introduce you to the art the breathing with techniques to take deeper, fuller breathes both on and off the mat to reduce anxiety and stress in those moments they arise.
5. Yoga can be practiced anywhere by anyone.
Beginners and advanced practitioners alike are encouraged and welcome. You don't need to join an expensive studio to continue your practice. You can practice at home, on the road, outside—even at your desk. Even so, some settings can't be beat, which is why we're so thrilled to be hosting the retreat within Intellectual House's cedar-scented halls!
6. Yoga provides a dedicated frame of time to focus on you.
You have probably experienced the benefit of stepping on your mat for 60 minutes at a time. Imagine a day dedicated to self-care and self-reflection within the UW community. You'll leave the retreat feeling more connected to yourself, as well as to your campus and workplace setting.
7. Yoga awakens kindness and compassion that shapes our daily lives.
We can often be our own toughest critics. In yoga, we practice kindness and compassion—first to ourselves and second to all beings. Danny will guide you though exercises of inter-contemplation that evoke one's deep capacity for kindness and compassion.
8. Yoga helps simplify—and amplify—goal setting.
Every yoga practice provides the opportunity to set an intention: a simple tangle goal such as "take deeper breaths." You'd be surprised how one simple intension can send positive ripples through other facets of life. Join Danny in making small, manageable commitments that you can take with you from your mat and into daily life.
9. Yoga grows community.
You never know what new connections and new friendships can spring from within our own community of UW yoga practitioners. Not only will the retreat afford you the chance to reconnect with your self—you'll also have time to bond with and befriend others.
10. Typical yoga retreats costs upwards of 10x this amount.
For just $45, escape into a place of physical and spiritual strength, gaining unparalleled insight and expert instruction along the way!
So what are you waiting for? Register now before space fills! (Link includes details on location, payment, and what to bring.) All non-UW guests, please register here.
---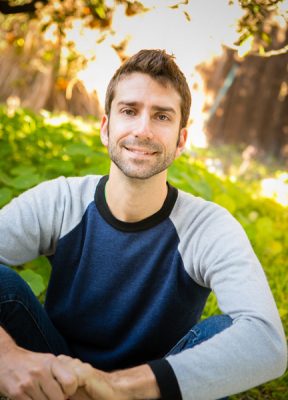 Danny Arguetty, M.A., is the mindfulness program manager at the University of Washington, a yoga teacher (and teacher trainer), nutrition/life coach, and a lover of the environment. He is the author of Nourishing the Teacher and The 6 Qualities of Consciousness. Passionate about helping people flourish through mindfulness, wellness, and personal self-development, he has over a decade's worth of experience in group facilitation, one-on-one coaching, and experiential teaching.
Danny has guided workshops throughout the United States, led basic and advanced yoga trainings in the U.S. and India, and spoken at Facebook, Olson Kundig, and Gravity Payments (all in Seattle). He served as adjunct faculty at Williams College, leads a quarterly course on Intro to Mindfulness at UW, and is a faculty member at Kripalu Center for Yoga & Health.