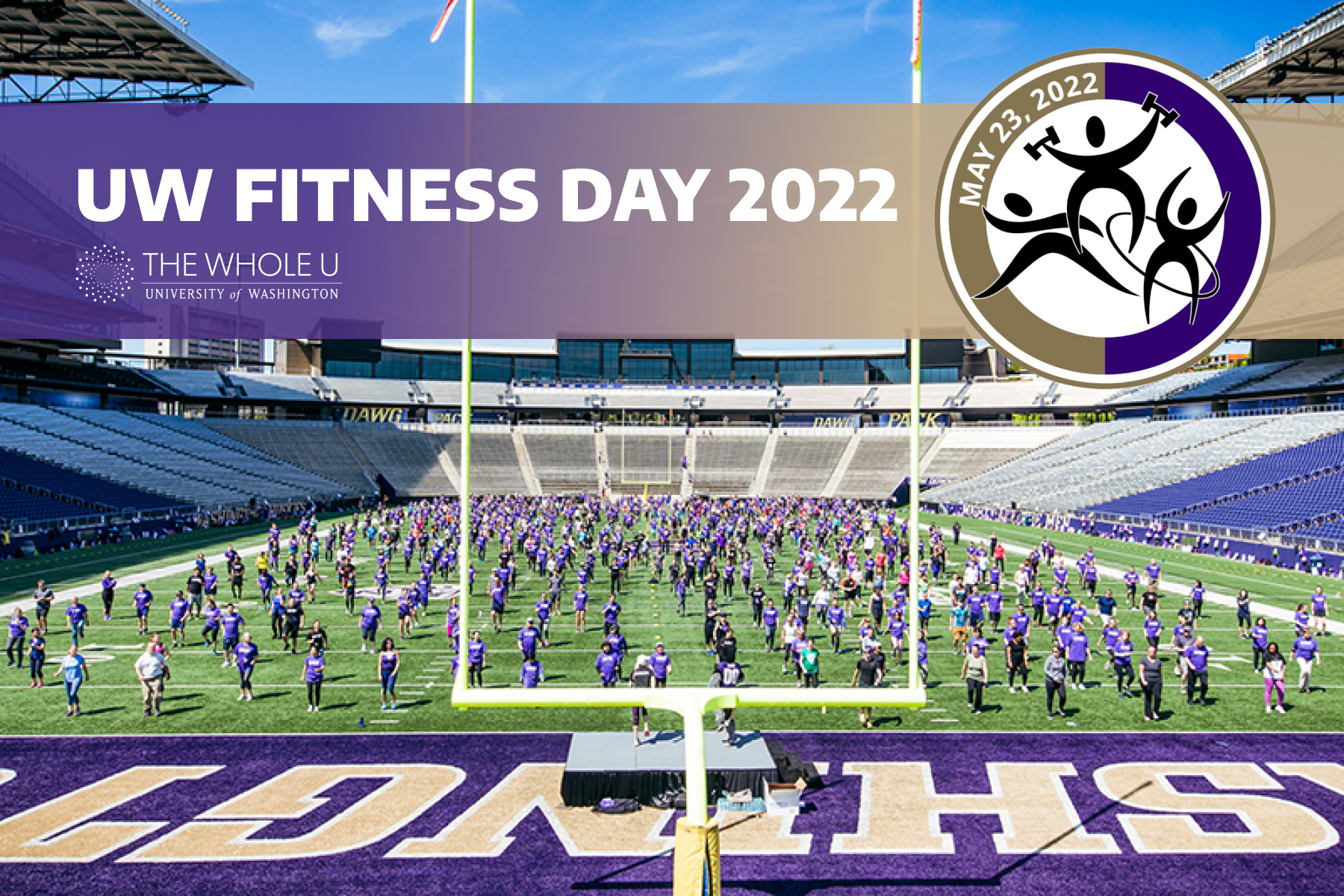 UW Fitness Day: Meet Your Coaches Part V
The Whole U is excited to announce that our annual UW Fitness Day will be returning as an in-person event on May 23. Fitness Day is a one-of-a-kind, campus-wide workout to celebrate movement. This will be the Whole U's first live event in over two years, and we are thrilled to offer the UW community an opportunity to reunite and explore various forms of exercise together again, safely. All participants will receive a free, performance tech t-shirt!
Meet Your Coaches
Each week leading up to May 23, we're highlighting UW Fitness Day coaches so you can learn more about who you'll see on Fitness Day.
Missed some of the coaches? Check out Meet Your Coaches Part 1, Meet Your Coaches Part II, Meet Your Coaches Part III and Meet Your Coaches Part IV
---
Jamie Murphy, P.T.A., B.A., is a physical therapist assistant. Murphy works in a team setting along with several physical therapists, treating a variety of patients in the outpatient, orthopedic setting. One of the most rewarding things that she does is help patients reach their unique, physical goals. This could be as simple as learning to get up from the floor or returning to running a 10k after an injury. She gets joy out of educating patients and implementing a personalized program to help them safely reach their goals.
Murphy earned her P.T.A. at Green River Community College and her B.A. at the UW. She has worked in many different settings, from home health, aquatics, work hardening and outpatient orthopedics. A strong clinical interest is the rehabilitation of sports injuries and treating post-op orthopedic patients.
In her free time Murphy enjoys running, hiking, skiing, travel and almost any sport. Jamie will be leading groups in plank exercises during UW Fitness Day!
---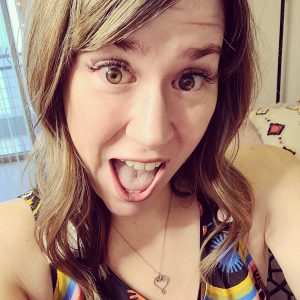 Karen Cornelio works a full-time job as a tech consultant, but my life would not actually be complete without another commitment to myself and the community – instructing Zumba and choreo dance fitness classes for UW Rec and The Whole U. I have been an instructor for nearly 9 years now, and at the UW for at least 5 of those years – but before then, I never did anything like this!
Not only am I deeply rewarded by watching others succeed, but I am also motivated to keep myself moving – something that has become so much harder in the last few years of stay-at-home life, and benefits me inside and out. I get tears and goosebumps every time I hear your feet pounding the floor and when you sing back to me – and to my virtual fitness family – well, I think "family" says it all! My style is all about being loose and enjoying yourself, laughing and feeling successful at the same time, and daring to try something new in a space where you feel safe.
Cats or dogs? Cats! I have One Bossy Cat, who is also my personal assistant, glam squad, therapist, and DJ.. Luna Tunez (she drops the beats in every virtual class). In fact I'm having her type this to you right now (haaa).
Favorite pastime: I do not have time for pastimes 🤔 but I make exceptions all the time to spend time with good friends doing very mundane things like enjoying a meal, a show, or each other's company.
Follow Karen at karencornelio.zumba.com or on Instagram @corneliok, where she posts a clip of #thisweekinclass.
Get a Rec Class Pass and access to unlimited weekly yoga and meditation classes throughout campus.
---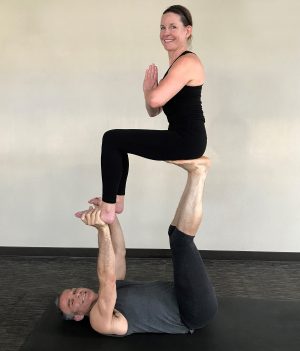 Dan Druliner and Melissa Maxwell are our dynamic coaching duo from UW Marketing & Communications where Dan is a web developer and Melissa is a graphic designer.
Dan is also a RYT-certified yoga instructor at Pranify Yoga Greenlake and Melissa is a competitive rower with Green Lake Crew.
When they're not rowing or practicing asanas you'll find them running, biking or cruising around Green Lake on their stand-up paddle boards.
Dan and Melissa will be giving you a core workout to remember at the Seattle location of UW Fitness Day!
---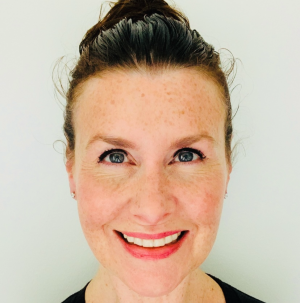 Melanie Lincicum will be leading you in cardio running in place at the Seattle Fitness Day!
Melanie has had fitness running through her veins since her first marathon in 2007. A mom to 2 great humans, she is also a health and wellness coach, Seattle marathon ambassador, military vet, race director, author, speaker, founder and endurance athlete. Her toughest endurance challenge came in February 2021 with a Stage III breast cancer diagnosis. Now in remission, she logged 5 miles a day throughout her entire treatment including 16 rounds of chemo, surgery and 33 radiation appointments. She also created a diet and exercise program for those on a similar journey.
Favorite food is anything green. Mostly avocados. Reward is anything pistachio. I accept desserts in the form of ice cream, cupcake, biscotti, fudge and macaroons.
Best vacation spot is anyplace in the world where I can hike, run, climb or learn something new including the native language.
Best Seattle spot is hands down Olympic Sculpture Park. It's been my backyard for close to 20 years and you will find me there each and every morning by 6 am to run the trail.
Sorry cat people but it's all about the dogs. I have a 6 year old yellow lab/golden retriever mix. She listens better than my two teenagers who are 13 and 16.
Favorite pastime is my annual weekend trip spent endurance hiking. This year is Blackcomb in Whistler. Prior years have been Snowbasin in Utah and Sun Valley in Idaho. You have 36 hours to climb up a mountain, take the gondola down and repeat until you complete the same height as Everest or 29,029 feet.
Follow Melanie's adventures on Instagram @will2liv
---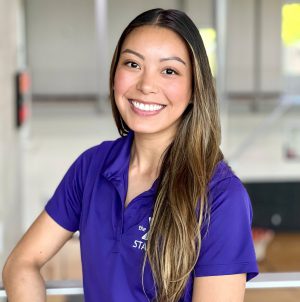 Franchesca Borja (she/her) is the Health and Well-being Director at the Tacoma Center YMCA.
Franchesca was born in Guam and raised in the 360 9area code), still loves to travel and now calls Tacoma, WA, home. The fitness community, and her role at the Tacoma Center YMCA, sets her soul on fire because there's nothing better than helping others see how capable they are and our strength in togetherness.
Franchesca teaches group fitness classes for all levels, and her training is often inspired by her love for golf, basketball, kettlebells, and always connecting the mind, body and soul.
Role models: Annie Doyle UY & Tacoma Center Director, and Sue Bird and Candace Parker
Favorite food: Sushi
Best vacation spot: Anywhere! But I especially love San Diego
Best Seattle spot(s) to hang out or work out- Mr. West Café and I love visiting Burien Strength and Conditioning
Cats or dogs? My dog's name is Nas, short for Nastradamus
Favorite pastime: Golfing, Thrifting
Follow @TacomaCenterYMCA on Instagram! Take advantage of the The Whole U discounts with Tacoma Center YMCA (and all Washington YMCAs!), including no joining fees for new members!
---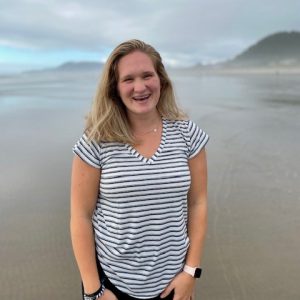 Katie Edwards walked into a High Fitness class five years ago and discovered a magical universe where working out puts a smile on your face! The easy to follow moves and amazing playlists will have you singing along, sweating, and dancing to your heart's content.
Katie decided to become an instructor to share the power and joy of this format with others. There is nothing better than loving our bodies with movement and reminding ourselves just how powerful we already are!!
Katie will be rocking a backward lunge station on Fitness Day. You can find Katie on Instagram @highfitkeds.
---
Benefitting Be The Match
This year, Fitness Day will benefit Be the Match, the nation's largest marrow-donor registry. Our fundraising goal is $5,000 and 100 new registry members. Learn about Be the Match and, if you are able, make a $5 suggested donation through the UW Combined Fund Drive when you register for UW Fitness Day. Even if you cannot attend UW Fitness Day, you are invited to help us reach our fundraising goal.
Choose your location
Fitness Day at UW Seattle will be hosted at Husky Stadium on the field. Participants will gather together from 12:30 p.m. to 1:30 p.m. and complete a circuit workout with 20 stations led by expert coaches from UW Athletics and community partners.
Fitness Day at Harborview Medical Center is hosted at View Park outdoors on the grass lawn. Participants will gather together from 12:30 p.m. to 1:30 p.m. for an invigorating and restorative yoga class taught by ICU nurse Leah Lowe (see bio below).
Fitness Day at UW Bothell will be hosted by the ARC. Participants are invited to attend a variety of fitness classes throughout the afternoon including cycling, yoga, and strength.  Classes begin at 11:00 a.m. and will continue throughout the afternoon until 2:45 p.m. We hope you will join us!
Fitness Day at UW Tacoma: This year Fitness Day at UW Tacoma will be hosted by the University Y. Participants are invited to attend a full-body fitness class at 12:30 p.m. All participants will receive a free, performance tech t-shirt. We hope you will join us!