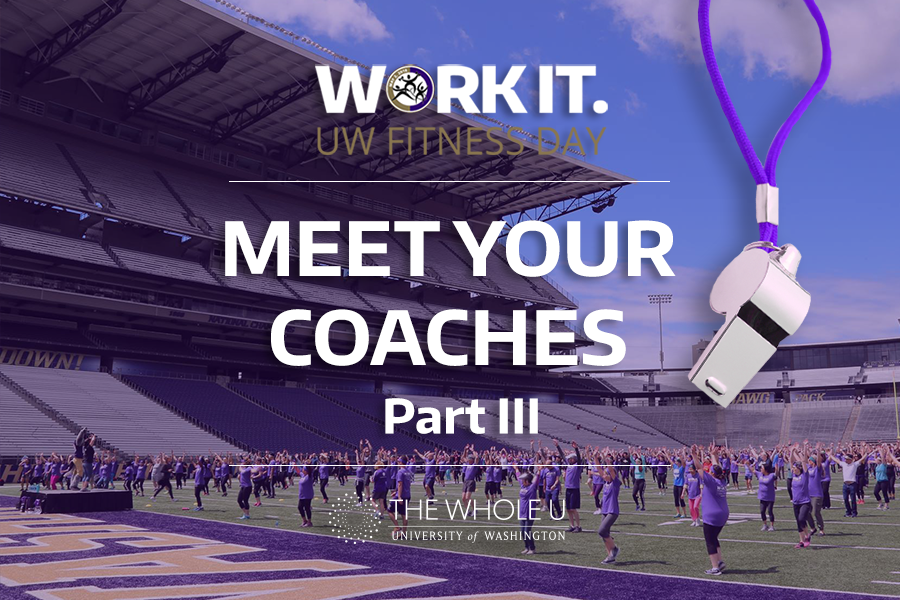 UW Fitness Day: Meet Your Coaches Part III
Save the date! The Whole U is excited to announce that our annual UW Fitness Day will be returning as an in-person event on May 23. Fitness Day is a one-of-a-kind, campus-wide workout to celebrate movement. This will be the Whole U's first live event in over two years, and we are thrilled to offer the UW community an opportunity to reunite and explore various forms of exercise together again, safely.
All participants will receive a free, performance tech t-shirt.
Benefitting Be The Match
This year, Fitness Day will benefit Be the Match, the nation's largest marrow-donor registry. Our fundraising goal is $5,000 and 100 new registry members. Learn about Be the Match and, if you are able, make a $5 suggested donation through the UW Combined Fund Drive when you register for UW Fitness Day. Even if you cannot attend UW Fitness Day, you are invited to help us reach our fundraising goal.
Choose your location
Fitness Day at UW Seattle will be hosted at Husky Stadium on the field. Participants will gather together from 12:30 p.m. to 1:30 p.m. and complete a circuit workout with 20 stations led by expert coaches from UW Athletics and community partners.
Fitness Day at Harborview Medical Center is hosted at View Park outdoors on the grass lawn. Participants will gather together from 12:30 p.m. to 1:30 p.m. for an invigorating and restorative yoga class taught by ICU nurse Leah Lowe. Leah has been practicing yoga for over a decade and is passionate about creating an inclusive space for healing and health. She teaches a practice for the mind, body, and spirit using movement, breath, and meditation.
Fitness Day at UW Bothell will be hosted by the ARC. Participants are invited to attend a variety of fitness classes throughout the afternoon including cycling, yoga, and strength.  Classes begin at 11:00 a.m. and will continue throughout the afternoon until 2:45 p.m. We hope you will join us!
Fitness Day at UW Tacoma: This year Fitness Day at UW Tacoma will be hosted by the University Y. Participants are invited to attend a full-body fitness class at 12:30 p.m. All participants will receive a free, performance tech t-shirt. We hope you will join us!
Meet Your Coaches
Each week leading up to May 23, we're highlighting UW Fitness Day coaches so you can learn more about who you'll see on Fitness Day.
Missed some of the coaches? Check out Meet Your Coaches Part 1 and Meet Your Coaches part II!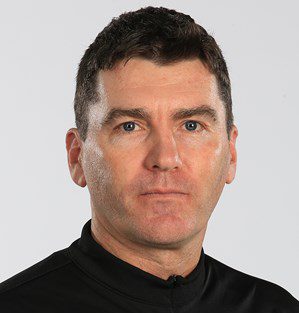 Jamie Clark is the UW Men's Soccer Head Coach.
Coach Clark started his role as head coach in 2011. In 2014, UW men's soccer earned their first #1 national ranking since 1997. Under Clark's direction, 19 UW players have been drafted or selected as Homegrown picks by MLS clubs.
Clark has been named Pac-12 Coach of the Year twice during his UW tenure. He began his head coaching career at Harvard, and prior to his time at Harvard, Clark was an assistant coach at Notre Dame for two seasons, working under his father, head coach Bobby Clark.
As a player, Clark was a two-time All-American at Stanford, graduating in 1999. He played for his father, Bobby, from 1996 to 1998. As a senior in '98, he became the first first-team NCAA All-American in Cardinal men's soccer history, having earned second-team as a junior in 1997.
Childhood heroes: Regie Lewis and Warren Moon
Your mentor: My father, Bobby Clark
Favorite food: Curry
Favorite Seattle spot: Herkimer for coffee and Ravenna Brewing after work
Cats or dogs? Cats! Murray is our family cat.
Favorite pastimes: Skiing and the watching the Boston Celtics
Follow UW Men's Soccer on Twitter  @UW_MSoccer and Instagram: UW_msoccer
Take advantage of The Whole U discounts on UW Men's Soccer games, with tickets starting at just $3.
---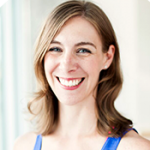 Kimberly Johanson is a chemical engineer turned barre3 client, then instructor and now owner of the Ballard barre3 studio. She has a background in marketing and sales along with a passion for wellness and community outreach.
Kimberly has always loved to dance and relied on running as a means for fitness and mental health but was sidelined with lingering pains after having her daughter, Evelyn, in 2013. She originally turned to barre3 to lose the baby weight but immediately fell in love with every bit of the class, staff and community – and forgot that weight loss was even the goal!
Today, Kimberly is stronger than ever, and welcomed son Madocks in 2017. You'll see the entire family, including husband Colin, out and about in the community (and of course at the studio) all week long, so please stop and say hello!
Favorite food: Crab
Favorite drink: "Seattle Smog," a London fog with 2 espresso shots and oat milk
Favorite vacation spot: Las Vegas
Favorite pastime: Organizing – bring on the clear plastic bins!
Follow Ballard barre3 on Instagram @barre3Ballard or on Facebook
Take advantage of The Whole U discounts at barre3 Ballard!
---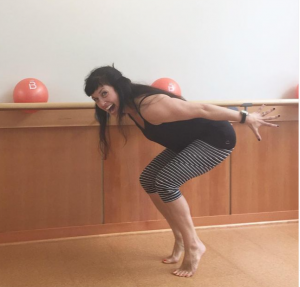 Katie Lyden is the Community Manager and an instructor at the Ballard barre3 studio.
Katie has a background in education and taught school for over 20 years.  Her sister brought her to barre3 Ballard and after one class she signed up to attend the instructor recruitment session! Katie loves that barre3 reinforces all that she has learned through decades of physical therapy for herniated disc issues. She loves the community, the music and the energy that surrounds each and every class.
Katie lives in the Ballard area with her husband and three sons. If you don't see her at the studio, you will see her cheering (loudly) on the soccer pitch or the baseball diamond!
Favorite food: Salad – every kind – load it with all the good stuff
Favorite drink: Americano with ½ and ½ during the day, Manhattan at night
Favorite vacation spot: Maui
Favorite pastime: Cooking
Follow barre3 Ballard on Instagram @barre3Ballard or on Facebook
Take advantage of The Whole U discounts at barre3 Ballard!
---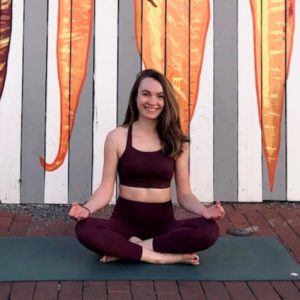 Emily Dalgo is a yoga/mindfulness instructor for UW Recreation.
Emily is a PhD student in the Sociology Department at UW studying environmental health disparities in urban neighborhoods. She teaches yoga to the UW community through the Rec Class Pass. As a Registered Yoga Teacher (RYT 200) Emily focuses her Hatha-based practice in the Vinyasa style and leads calming yet stimulating practices for all levels. Before moving to Seattle for graduate school, Emily worked in health care policy in Washington, DC and is originally from the Gulf Coast of Mississippi.
Cats or dogs? Dogs! My dog is a 1.5-year-old Aussiedoodle named Okra. He loves all the hiking and camping near Seattle.
Get a Rec Class Pass and access to unlimited weekly yoga and meditation classes throughout campus.
---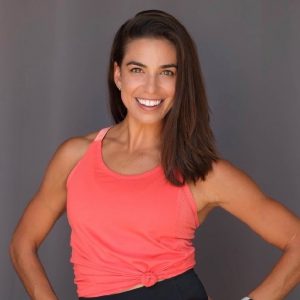 Jackie Rea's greatest joy as a personal trainer and fitness instructor at Upbeats Fitness is watching people evolve in their health and fitness journeys. She enjoys witnessing the daily victories that lead people to happier, healthier lives.
Jackie graduated with a Bachelors in Fine Arts in Dance from one of the countries most highly regarded dance conservatories. After graduating, she moved to NYC and had a successful dance career which allowed her to push her physicality and understand that the body is an instrument and can achieve incredible things when energy is put into taking care of it.
This love for physicality and how the body works combined with her love for people led her to eventually pursue a career in personal training and take on the  position as Manager at Upbeats. Jackie is NASM and CPR/AED certified. While fully transitioning from dancing professionally to fitness, she became certified in and teaches Balletone, Barre, Bounce, Cardio, Circuit Training, HIIT, Pilates Mat and Pumped Up Strength.
Favorite food: I love tacos with all of my heart.
Best vacation spot: My favorite vacations are road-trips on the west coast with family! I love Zion National Park and once hiked the Grand Canyon down to the Colorado River and back up in 1 day. It was spontaneous, gratifying and unforgettable. I also love Puerto Rico!
Best Seattle spot(s) to hang out or work out: I love to go to Golden Gardens and Discovery Park to clear my mind. I find being in nature very energizing.
Follow Jackie on Instagram @Upbeatsfitness or @sunreafitness.
Take advantage of The Whole U discounts at Upbeats Fitness!