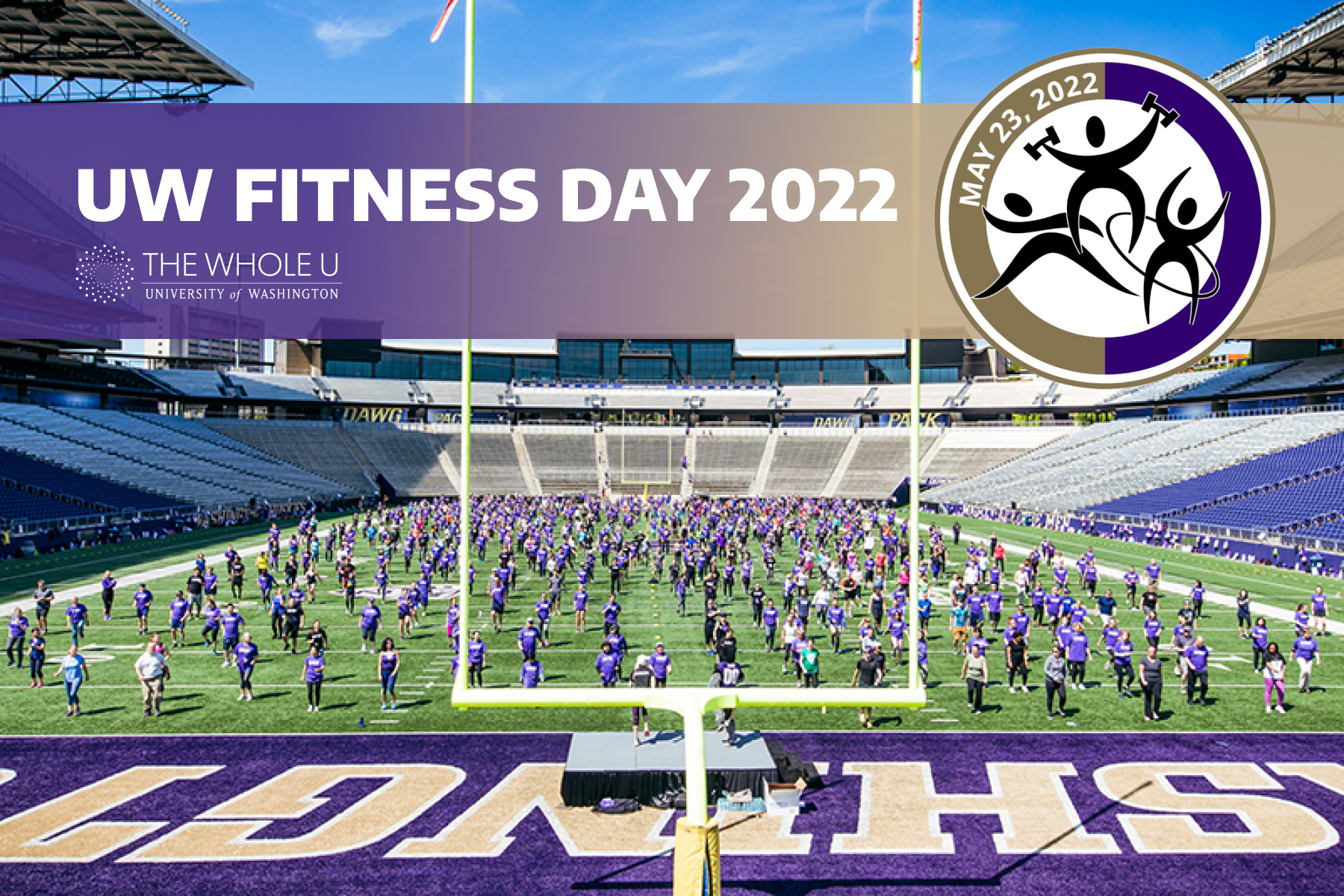 Celebrate Our Collective Strength at UW Fitness Day
Save the date! The Whole U is excited to announce that our annual UW Fitness Day will be returning as an in-person event on May 23. Fitness Day is a one-of-a-kind, campus-wide workout to celebrate movement. This will be the Whole U's first live event in over two years, and we are thrilled to offer the UW community an opportunity to reunite and explore various forms of exercise together again, safely.
Read on to learn more about how to participate in UW Fitness Day and why it's one of the UW's favorite events! Press play on our UW Fitness Day Seattle 2019 video for an inside look.
---
Benefitting Be The Match
This year, Fitness Day will benefit Be the Match, the nation's largest marrow-donor registry. Our fundraising goal is $5,000 and 500 new registry members. Learn about Be the Match and, if you are able, make a $5 suggested donation through the UW combined Fund Drive when you register for UW Fitness Day. Even if you cannot attend UW Fitness Day, you are invited to help us reach our fundraising goal.
---
With hybrid work as a new normal for many UW community members, we encourage you to attend any UW Fitness Day! Each location will provide a space to share your Husky spirit and celebrate our strengths. 
Fitness Day at UW Seattle
Fitness Day at UW Seattle is hosted at Husky Stadium on the field. Participants will gather together from 12:30 p.m. to 1:30 p.m. and complete a circuit workout with 20 stations led by expert coaches from UW Athletics and community partners.
Workout stations will enliven body and mind, including strength training, cardio bursts, active recovery, yoga and more! All fitness levels are welcome and encouraged to participate. Participants will receive a free, performance tech t-shirt.
---
Fitness Day at Harborview Medical Center
Fitness Day at Harborview Medical Center is hosted at View Park outdoors on the grass lawn. Participants will gather together from 12:30 p.m. to 1:30 p.m. for an invigorating and restorative yoga class taught by ICU nurse Leah Lowe. All participants will receive a free, performance tech t-shirt. Leah has been practicing yoga for over a decade and is passionate about creating an inclusive space for healing and health. She teaches a practice for the mind, body, and spirit using movement, breath, and meditation.
NW Fitness, located across the street from Harborview Medical Center is extending a special offer to all HMC employees May 23 through 29 to help celebrate Fitness Day. All HMC employees are invited to use NW Fitness' gym facilities and attend any instructor led classes during the gyms staffed hours (7 a.m. – 7 p.m. Monday through Thursday, 7 a.m. – 4 p.m. on Fridays, and 7 a.m. – 1 p.m. Saturday and Sunday). All you have to do is show a valid Harborview badge at the front desk!
---
Fitness Day at UW Bothell
This year Fitness Day at UW Bothell will be hosted by the ARC. Participants are invited to attend a variety of fitness classes throughout the afternoon including cycling, yoga, and strength. All participants will receive a free, performance tech t-shirt. Classes begin at 11:00 a.m. and will continue throughout the afternoon until 2:45 p.m. We hope you will join us!
---
Fitness Day at UW Tacoma
This year Fitness Day at UW Tacoma will be hosted by the University Y. Participants are invited to attend a full-body fitness class at 12:30 p.m. All participants will receive a free, performance tech t-shirt. We hope you will join us!
---
What People Had To Say in 2019
Still not sure if UW Fitness Day is for you? See what colleagues from across the University had to say about Fitness Day in 2019. Fitness Day is about coming together as a community and celebrating our strengths. It's an amazing experience you'll never forget!
"Amazing event this year! The time and effort that goes into putting this on is apparent and appreciated. I was honored (and schooled) to be exposed to so many amazing professional athletes. I wish this could happen more often because it is the single best annual event and it truly renews and brings everyone together."
—Nina Beal, Research Fellowship Coordinator with Pulmonary and Critical Care
"I LOVED that there were coaches and athletes from UW teams. It was a great opportunity to meet them because not sure we would have the chance in any other environment."
—Malyse Chabot, Assistant to the Director of Business Projects and Director of Personnel Guidance,
School of Medicine Dean's Office
"This was a great way to do something outside and non-work related with colleagues. I went to the event last year as well and used that to recruit co-workers to attend this one. Both were great. I liked this year the addition of student athletes and connection with Be The Match. Both really helped connect this with broader health and fitness movements."
—Christopher Rothschild, Research Analyst, Information School
---

Each week leading up to May 23, we're highlighting UW Fitness Day coaches so you can learn more about who you'll see on Fitness Day. Today, we're highlighting our first 4 coaches.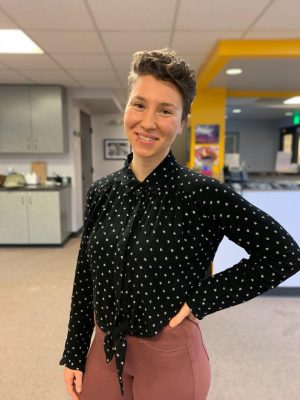 Danika first started as a group fitness instructor at the University of Washington in 2016, where she later graduated with her B.S. in Public Health in 2017. She continued instructing while she earned her license in massage therapy, finishing the program in 2018. Since then, Danika has instructed classes at the UW such as cycle sculpt, TRX, bootcamp, HIIT, barre, weight training, and more.
Danika is known for challenging and empowering her participants while simultaneously laughing at herself. In 2021, she became UW Recreation's first licensed massage therapist, providing both clinical, therapy-based massage and relaxation massage. Now Danika is putting her fitness instructing and massage therapy backgrounds together to earn her doctorate in physical therapy at the University of Delaware.
Favorite food: dumplings
Role models: Rachel Newshman, a Les Mills instructor/trainer and Jayme Bruett, a physical therapist with Proactive Physical Therapy in Bellevue
---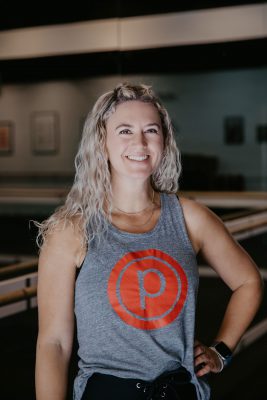 Maya Hutchinson is honored to lead the Pure Barre WA community at Pure Barre Green Lake and Pure Barre Seattle. She started teaching Pure Barre back in 2015 and fell in love with a workout and a community that never ceases to amaze.
Upon graduating from UW, Maya moved to New York City to pursue a career in brand management and ended up landing at a fitness tech startup as their community manager. She continued to teach for Pure Barre NYC alongside my 9-5 and continued to be hooked on the technique and love for the Pure Barre community.
It didn't take long to realize where her heart was and she soon pursued Pure Barre full time, which brought her home to her people here in Seattle! Pure Barre continues to be challenging, empowering, cathartic and what she calls "movement medicine." Maya leaves class each day feeling like the strongest version of herself, and hopes her clients leave feeling their best as well.
Favorite food: SUSHI! or… an Energy Blast bowl from Kitanda
---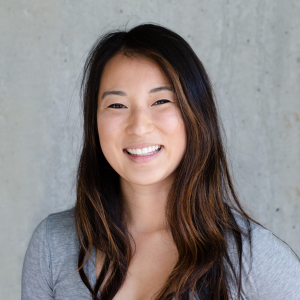 Hi! I'm Melissa Garcia, I'm a physical therapist and former UW Group Fitness Instructor! I currently work in outpatient sports at Bespoke Treatments located in First Hill. I work with people from all walks of life ranging from post-surgery, chronic pain, and even performance training.
Fitness is a lifelong commitment – I emphasize lots and lots of patient education to create long term solutions, so that you don't need to see me forever! Additionally, our clinic offers blood flow restriction training, sport-specific movement assessments, recovery tools, and metabolic testing. As PTs we are the ultimate coach in movement and medicine! I'm excited to be back at UW for Fitness Day!
Role model: Serena Williams doesn't hesitate to shine both as an athlete and as an inspirational woman!
Favorite food: Popcorn or honestly anything that crunches
---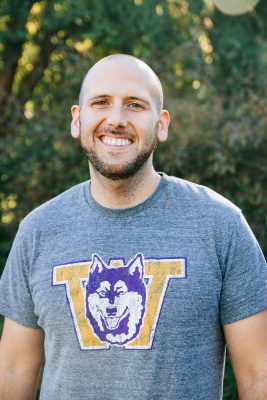 Jeff Palmer is a 13-year veteran of the fitness industry and the fitness manager for UW Recreation. At the age of 13, Jeff lost 127 lbs with the help of a personal trainer.
This weight loss inspired Jeff to become a personal trainer and he has been working in the fitness industry since he could get certified at 18 years old.
Jeff has worked at gyms large, small and corporate, all with the same goal….. get people healthy! Jeff is now the fitness manager here at UW and he hopes to provide the community with world class Fitness and Wellness services.
Jeff's classes are known for their high intensity, scalability and fun factor!
Role model: My first boss and fitness mentor, Dana McCaw from California!
Favorite food and drink: HUMMUS and a black iced coffee. The best.
---
A special thanks to AT&T, BECU, and UW Medicine for sponsoring Fitness Day!