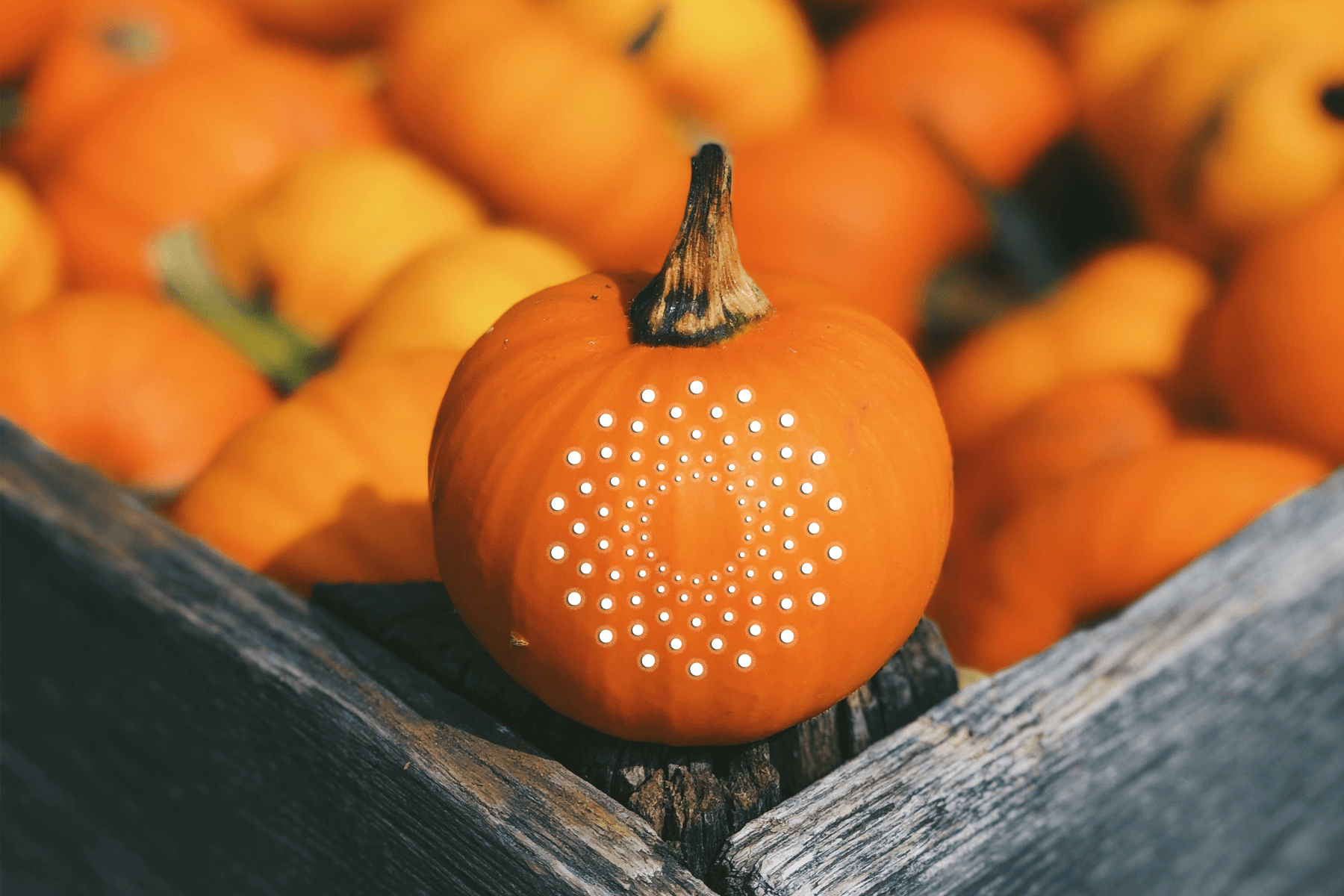 Celebrate Husky Halloween with The Whole U!
One of our favorite things about Halloween is that you never know what you're going to get. From ghostly frights and chilly nights to cozy concoctions and terrifyingly tasty treats, there are so many ways of celebrating with friends and family. While some people love feasting on candy, we can't wait to sink our fangs into your Halloween stories!
Whether it's carving jack-o-lanterns, hand-crafting a favorite costume, or whipping up something seasonally delicious, we want to know your favorite Halloween memories and traditions! That could be a favorite costume from when you were young (or what you've planned this year), tips for decorating, time-honored traditions, or maybe even a spooky story.
Send us your favorite Halloween stories before November 1 via wholeu@uw.edu or tagging them #HuskyHalloween on Instagram or Twitter and we'll send you a scary-good swag bag. Think of it as your way of saying "Trick or Treat!" at the UW. We asked members of our own team to get things started by sharing their favorite Halloween stories below!
---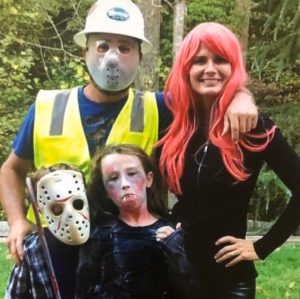 Lauren Updyke on having frightfully good family fun.
"Halloween is my absolute favorite because my kids get super into the day and night. We dress up as a family and decorate our house super spooky.
"We've carved pumpkins together since they were really little, hosted many kids Halloween parties, and roasted millions of pumpkin seeds.
"This may be our last year that my daughter trick or treats so I will cherish next week. This year is the year of spooky clowns."
---
Stephanie Pao on how a "wild" guess led to the best costume ever.
"One Halloween, I begged my mom to let me dress up as an elephant. My mom agreed to go shopping for the costume the night before Halloween along with my sister. My sister, on the other hand, chose to be a dog, which was a much easier request. The night before Halloween, I remember seeing my mom and sister driving out of the garage to the nearest costume store to look for my elephant costume and my sister's dog costume. When she came back, I was shocked to see she bought me a giraffe costume. She had forgotten that I wanted to be an elephant, but knew it was some sort of safari animal. So, she took a wild guess. Oddly enough, I fell in love with the giraffe costume and to this day, it is still my favorite Halloween costume."
---
Matthew Leib on picking pumpkins—great and small.
"One of my favorite fall activities has always been picking out a pumpkin for Halloween. My mom and dad would drive us to a roadside farm stand and my sisters and I would admire the gargantuan pumpkins on display in the back of a flatbed truck before picking out a few smaller pumpkins to later carve at home. One year, five minutes after driving away from the stand, my sister decided the pumpkins we'd picked weren't big enough and my parents lovingly agreed to turn around to pick out a suitably large one. Now, I like to select small seasonal gourds because they tend to last well into winter."
---
Jubilee Cho celebrates a Halloween birthday!
"Halloween has always had a special place in my heart as a day that I am able to spend with my family and friends. My close childhood friend and I both have our birthdays on Halloween, so every year we spent our Halloweens together.
"My mom would always prepare a traditional Korean meal for my siblings and me to eat after a long night of trick or treating. At the end of the day, we would all empty out our candy bags and would trade our treats.
"Fall has always been my favorite season and I look forward to Halloween every year!"
---
Anna Tegelberg on setting the neighborhood scene. 
"Growing up, Halloween was always my favorite holiday. Every year my brother and I would excitedly wait for the weekend when we finally got to bring down the Halloween boxes from the attic with my dad. We'd go crazy decorating the house, trying on my parents old costumes, carving pumpkins, and building scarecrows for our front yard.
"One year, we created a spooky window scene next to our back door where trick-or-treaters would head to knock for candy. We hung up a black curtain to hide the inside of our house. In the display we stood a stuffed alien costume and other fun Halloween props.
"My dad's a musician and got especially into the sound effects. We had outdoor speakers in the backyard and hooked up his microphones to them so that we could make weird sounds and play creepy music as trick-or-treaters approached the house. If we knew who was coming, we called out their name over the speakers! We even set up strobe lights and a fog machine blowing through a pumpkin!"
---
Share your #HuskyHalloween moments
Share how you're spending Halloween by tagging your costume, festive photos, with the hashtag #HuskyHalloween on Instagram, Twitter, or Facebook or email them to us at wholeu@uw.edu. We'll feature them on social media and everyone who uses the hashtag to share will receive a swag pack from The Whole U.
---
Help your kids get in the spirit of Halloween (or get in the spirit yourself!) by downloading, printing, and coloring one of the Whole U's Husky Halloween coloring book pages! Share it with us on social media with the hashtag #HuskyHalloween or email it to us at wholeu@uw.edu and we'll feature it on social media November 1!
---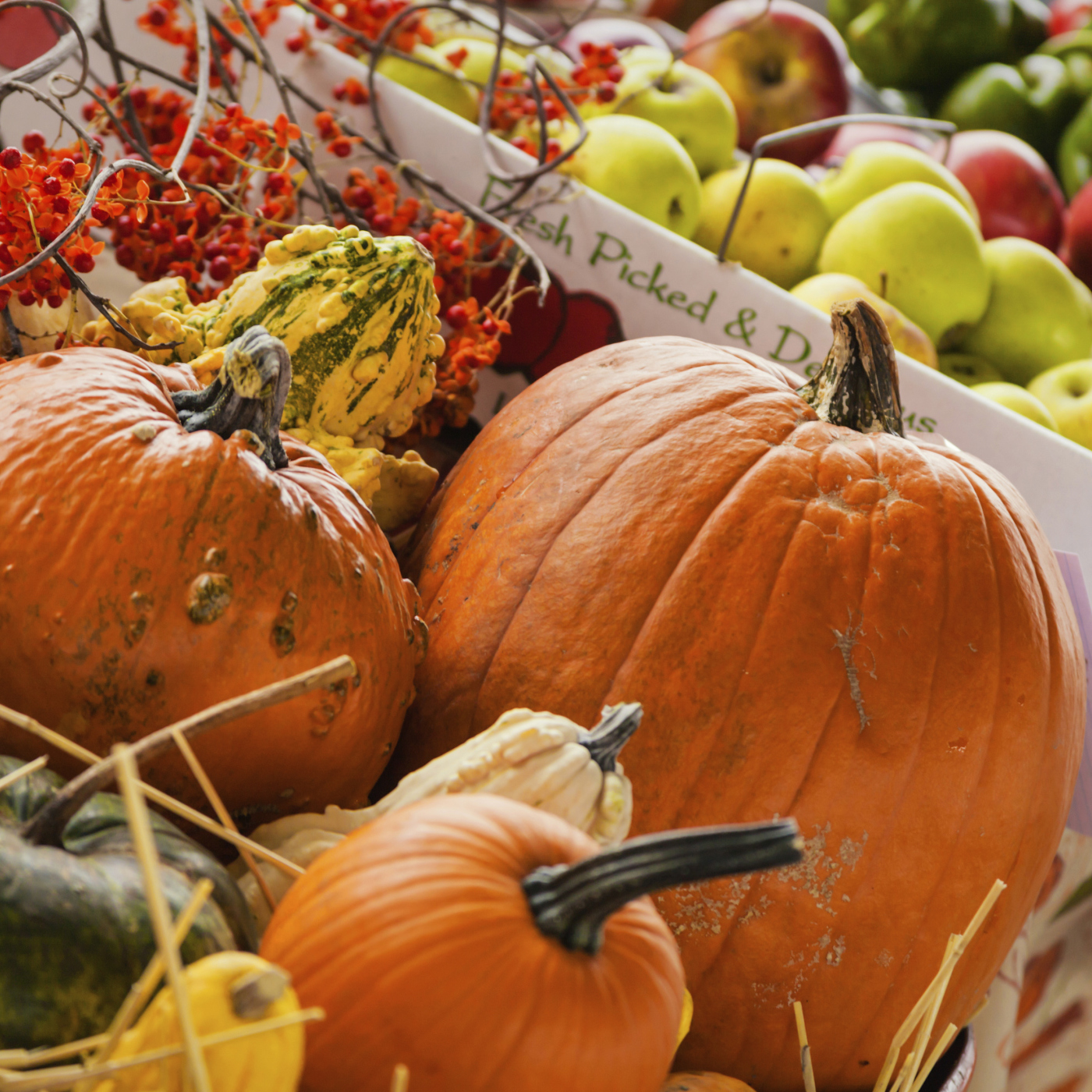 Carve your pumpkin, and eat it too! Well, maybe you can't have it both ways, but no matter how you slice it, pumpkin is a staple taste of autumn—and sneakily nutritious! It is low in fat and calories, provides high amounts of vitamin A and potassium as well as immune-boosting vitamin C and fiber. Try this devilishly good recipe for Pumpkin Chili from registered dietitian Charlotte Furman!
---
Boasting hundreds of different plants, a large koi pond, and beautiful statues, Seattle's Japanese Botanical Garden in the Washington Park Arboretum is a must-see spot for changing leaves in rich hues of green, yellow, orange, and red! If you want to get outside for Halloween, but want to tread a different path than trick or treaters, the Botanical Garden will make for the perfect afternoon.
---
There is no doubt that movies are a huge part of Halloween! Curl up with your bowl of pumpkin chili—and maybe a piece of candy or two—and select something from our list of five favorite Halloween flicks as suggested by the UW community as well as four movies made right here in Washington state. Check them out and get spooked by some familiar scenery.
---
Rather read than watch a movie? From old standbys like Stephen King and Roald Dahl to new names to the ghost story writing game, check out these frighteningly fun titles from the U Book Store for a cozy alternative that still brings the right amount of chills.
---
No matter how you spend this Halloween, be safe, have fun, and remember—share that candy!