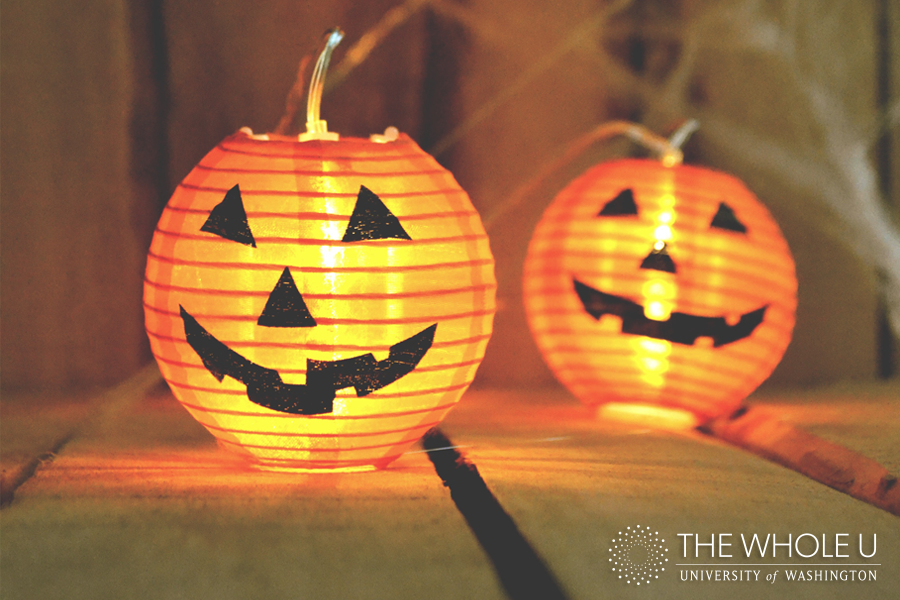 Have a Happy Whole U Halloween!
Happy Halloween from The Whole U! Whether you're carving pumpkins, finishing up a handmade costume, heading out to Trick or Treat, or staying in to savor a book or a movie and some hot apple cider, enjoy these festive ideas for making All Hallow's Eve scary good.
---
Carve a Husky Pumpkin
Carve your pumpkin with Husky spirit using this UW-themed pumpkin stencil with a Husky dog and W!
---
Share your #HuskyHalloween moments
Share how you're spending Halloween by tagging your costume and festive photos with the hashtag #HuskyHalloween on Instagram, Twitter, or Facebook or email them to us at wholeu@uw.edu. We'll feature them on social media and everyone who uses the hashtag to share will receive a mug—perfect in time for apple cider and hot cocoa season!
---
Help your kids get in the spirit of Halloween (or get in the spirit yourself!) by downloading, printing, and coloring one of the Whole U's Husky Halloween coloring book pages! Share it with us on social media with the hashtag #HuskyHalloween or email it to us at wholeu@uw.edu and we'll feature it on social media November 1!
---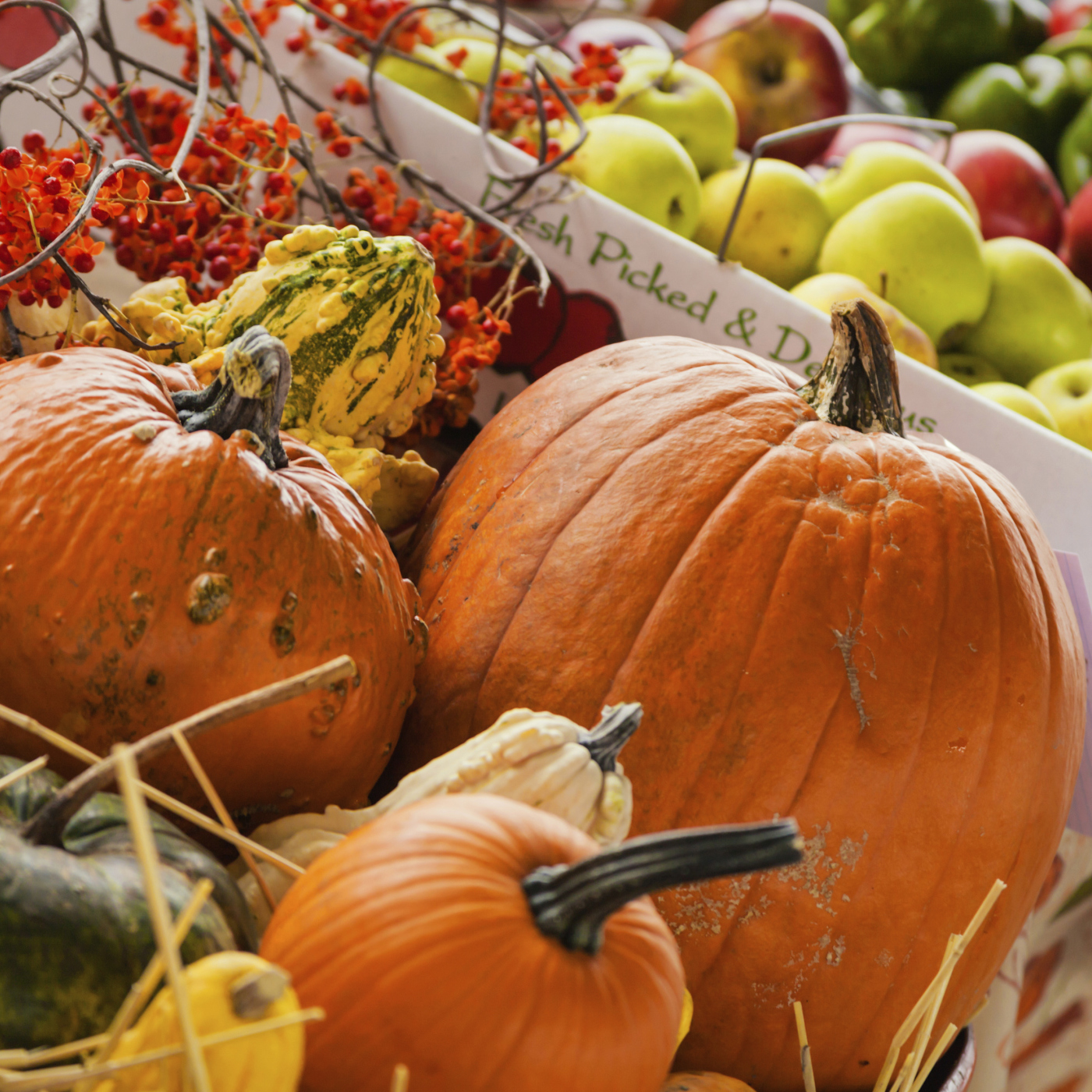 Carve your pumpkin, and eat it too! Well, maybe you can't have it both ways, but no matter how you slice it, pumpkin is a staple taste of autumn—and sneakily nutritious! It is low in fat and calories, provides high amounts of vitamin A and potassium as well as immune-boosting vitamin C and fiber. Try this devilishly good recipe for Pumpkin Chili from registered dietitian Charlotte Furman!
---
Boasting hundreds of different plants, a large koi pond, and beautiful statues, Seattle's Japanese Botanical Garden in the Washington Park Arboretum is a must-see spot for changing leaves in rich hues of green, yellow, orange, and red! If you want to get outside for Halloween, but want to tread a different path than trick or treaters, the Botanical Garden will make for the perfect afternoon.
---
There is no doubt that movies are a huge part of Halloween! Curl up with your bowl of pumpkin chili—and maybe a piece of candy or two—and select something from our list of five favorite Halloween flicks as suggested by the UW community as well as four movies made right here in Washington state. Check them out and get spooked by some familiar scenery.
---
Rather read than watch a movie? From old standbys like Stephen King and Roald Dahl to new names to the ghost story writing game, check out these frighteningly fun titles from the U Book Store for a cozy alternative that still brings the right amount of chills.
---
No matter how you spend this Halloween, be safe, have fun, and remember—share your candy!