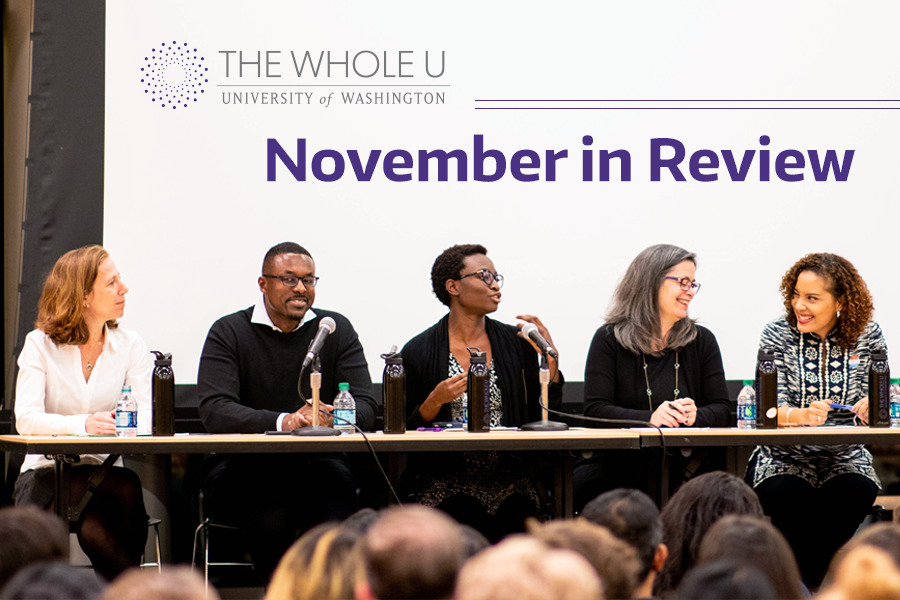 A November to remember at UW
As fall quarter kicked into high gear this November, so did The Whole U! Two month-long challenges got faculty and staff on the move. UW Transportation dared bikers to Ride in the Rain for an active commute, while the community on the Whole U Being Active page undertook a Holiday Strength Challenge. Energy boosted from short bursts of squats, stairs, and, yes, push-ups, the UW community made November a month to remember on its way to finishing 2018 strong!
---
---
More than 450 staff, students, and faculty gathered at the HUB on November 5 to launch UW's partnership with Be the Match. The goal of this first-of-its-kind partnership between a University and the nation's largest marrow registry is to add 2,500 new potential donors over the next two years. Statistically, every 500 people who register means another person finds a life-saving donor match who otherwise wouldn't.
After an introduction by Provost Mark Richards, attendees watched a screening of Mixed Match, an acclaimed documentary reflecting the struggles of blood cancer patients with multi-ethnic backgrounds to find a perfect donor match. The film was followed by a panel discussion on race and medicine featuring UW faculty, staff, and medical professionals (see video).
Learn more and get involved on our Be the Match page or visit Join.BeTheMatch.org/UW to register.
---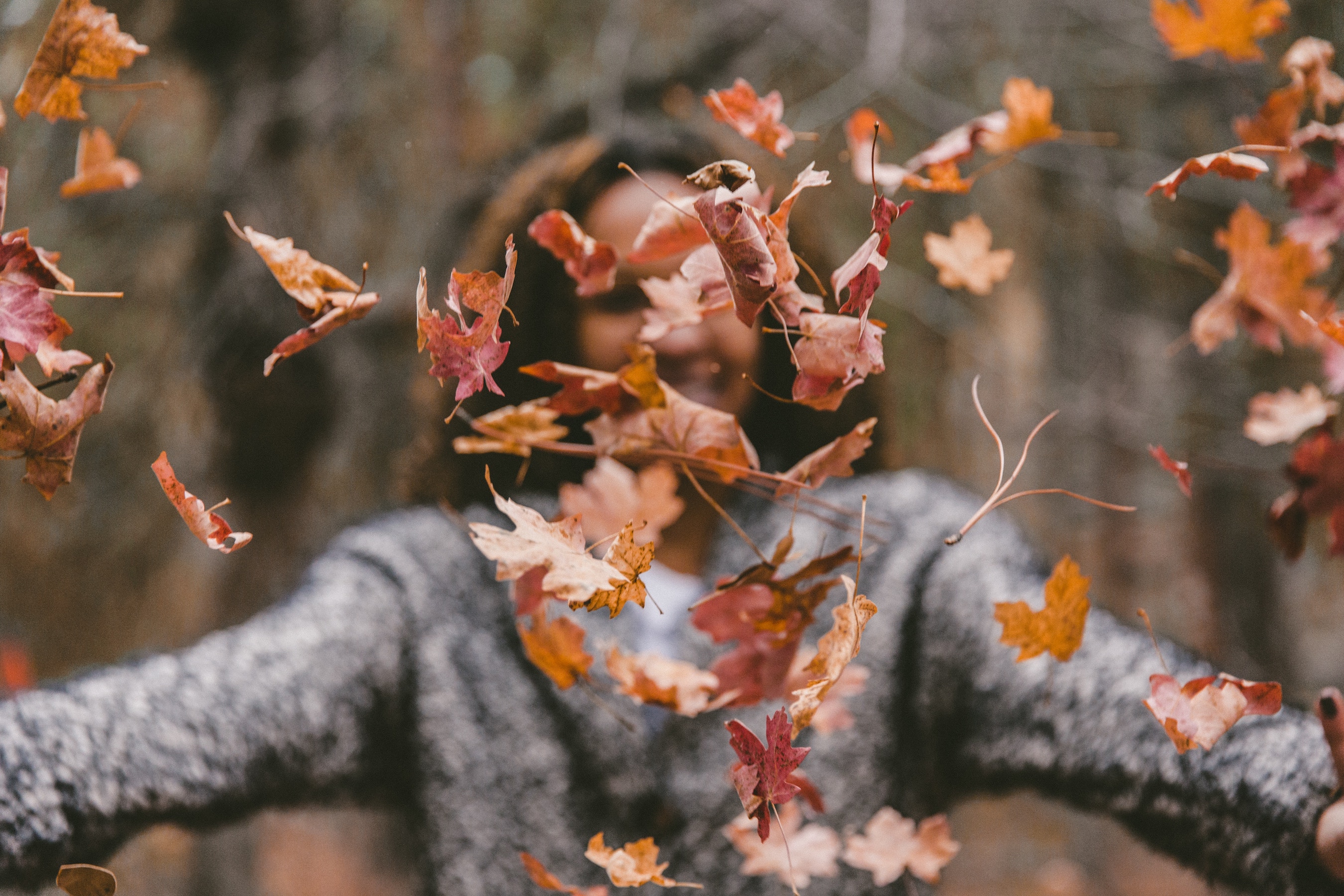 With so much going on, the start of the new school year can get stressful for anyone. Add the hectic holiday season to the mix and things can really start to feel out of hand. That's why The Whole U teamed up with Professional Staff Organization (PSO) to host a Managing Holiday Stress Workshop. The November 7 event reviewed common stressors people face over the holidays and offered up some "stress buster" tips to help maximize the holiday joy. Learn more about PSO and what they do here.
---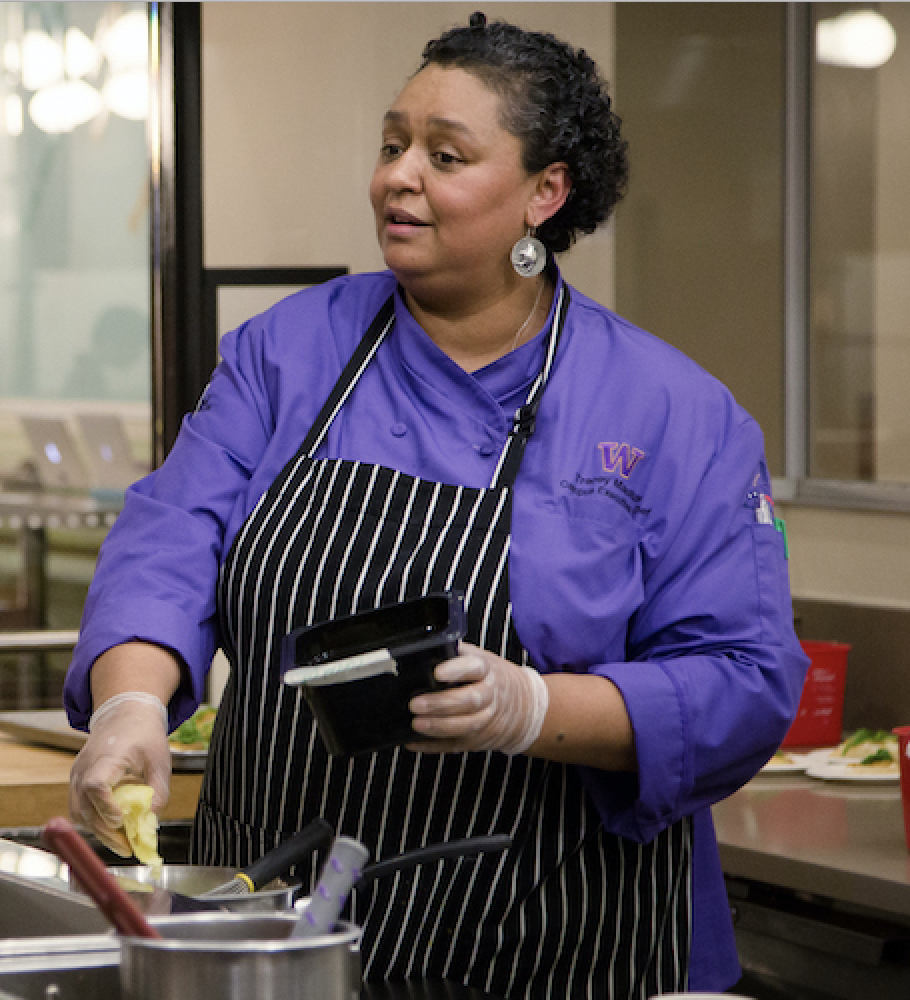 With Thanksgiving on the horizon, UW Executive Chef Tracey MacRae hosted a cooking demo as inventive as it was informative. On November 14, participants convened at Local Point in Lander Hall to learn how to prepare delicious Thanksgiving sides. If you weren't able to attend, you can still download Tracey's recipes.
In search of more healthy, high-energy options for meals this winter? Check out registered dietitian Julia Marnadi's can't-miss recommendations for cooking with winter squash, including recipes for Salmon and Kabocha Squash Curry as well as Lentil and Pumpkin Stew.
---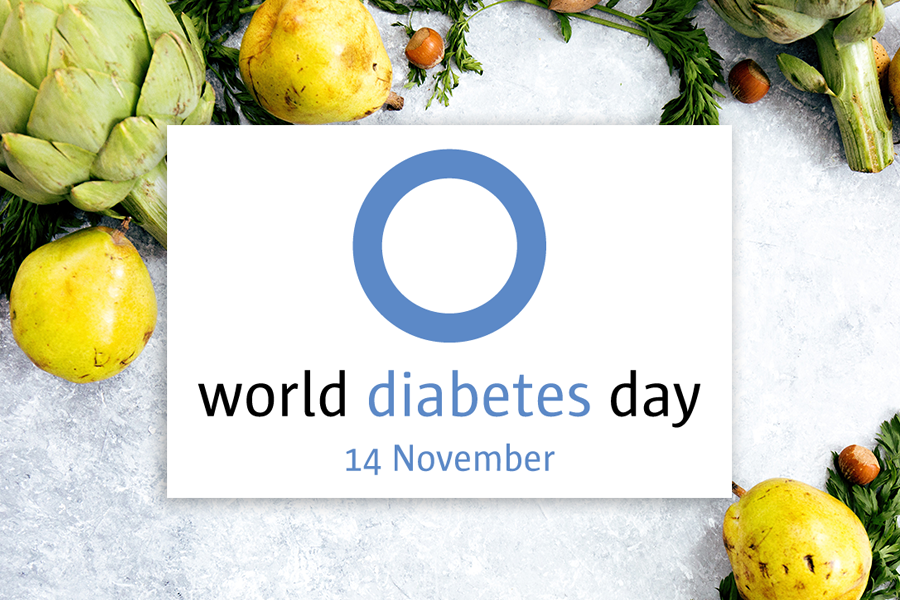 November 14 also marked World Diabetes Day. Registered dietitian and certified diabetes educator Xenia Averkiou outlined risk factors and steps for preventing the disease in November's RD blog. Diabetes affects 640,000 people in Washington, of whom an estimated 173,000 have not been diagnosed. As someone living with diabetes, Averkiou shared her perspectives and urged readers to take the Diabetes Risk Test.
---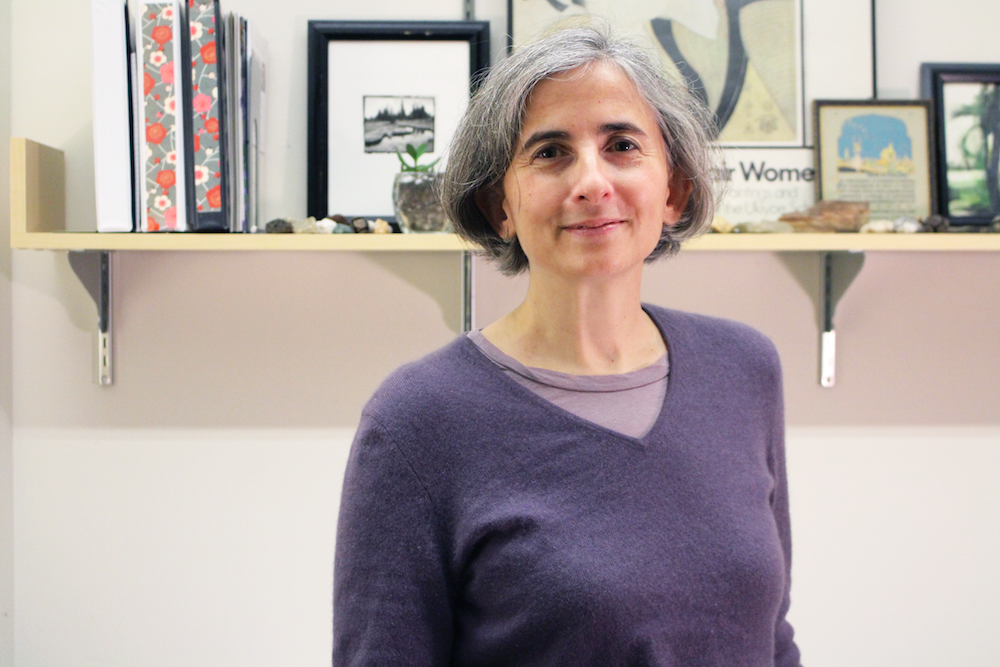 We caught up with Leonora Clarke, manager of service learning at UW Medicine, who got us up to speed on the Health Sciences Common Book program and shared how she came to support 50 healthcare projects staffed by more than 500 medical students serving thousands.
"Service learning is about getting out, using your skills, and making a difference," she says.
---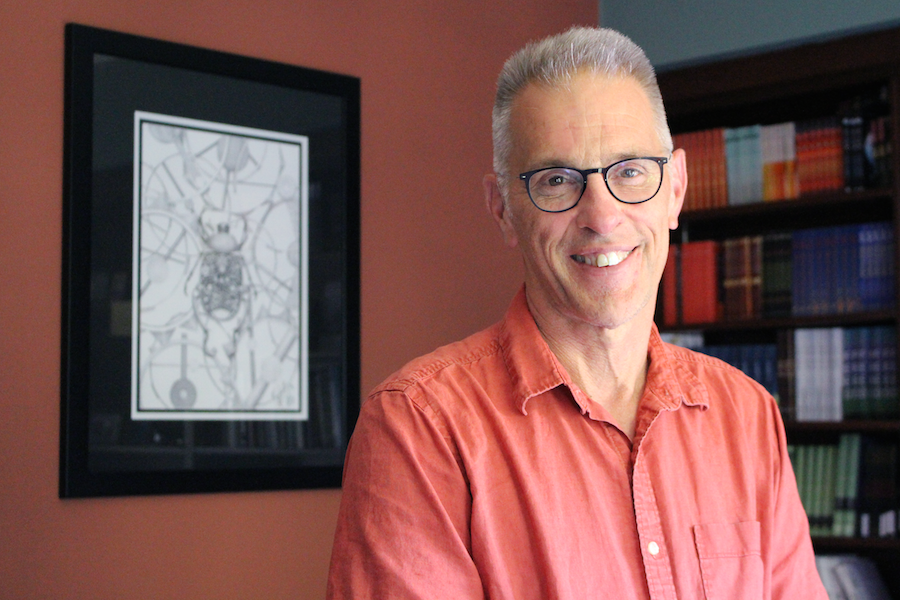 In the month's first Faculty Friday, Director of UW's Law, Societies, and Justice program Steve Herbert traced implications of mass incarceration in the U.S., spotlighting consequences of excessive sentences and outlining alternatives. It's a conversation he'll carry to a wider public at a Seattle Town Hall event on December 11. His new book, Too Easy To Keep, is out now.
---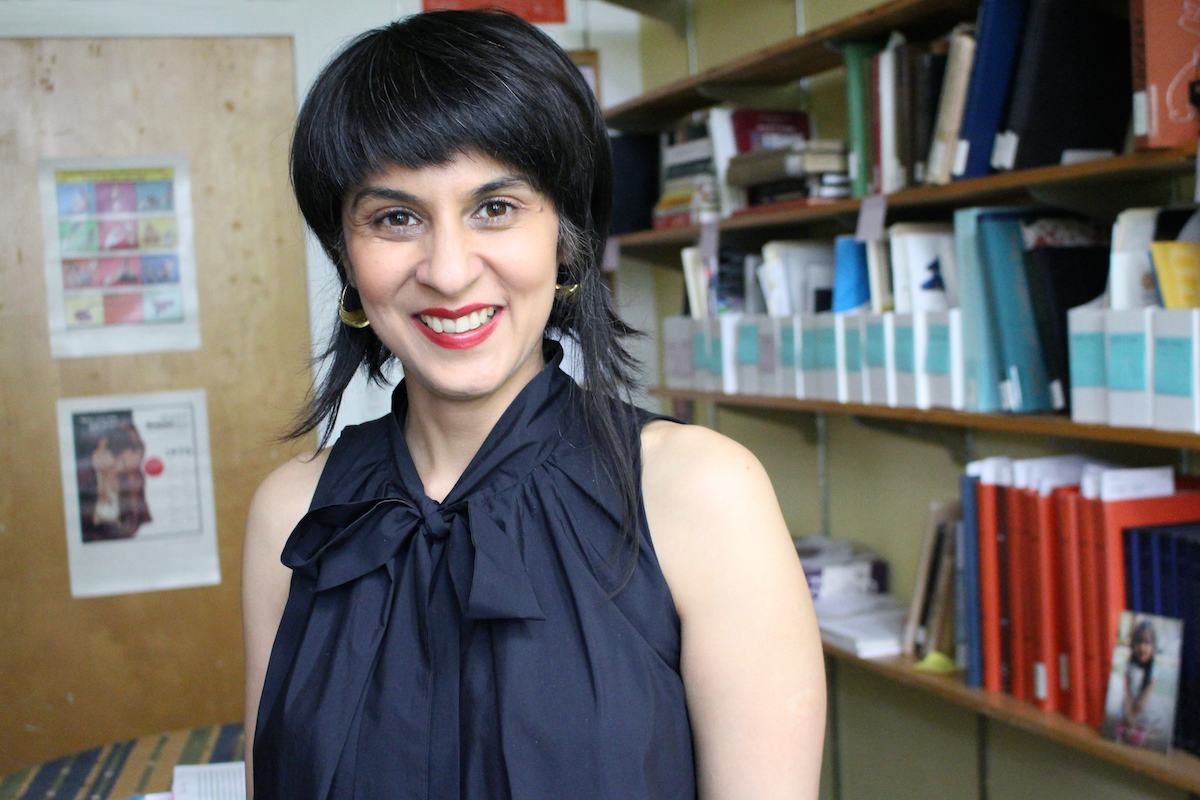 Back in October, Sonal Khullar took us behind the scenes of the current SAM exhibit, Peacock in the Desert. On November 17, Khullar hosted Power and Pleasure in Indian Painting, a symposium exploring elements of the exhibition, which focuses on painting in India between the 16th century and 19th centuries. Check out a video of a performance at the reception below!
---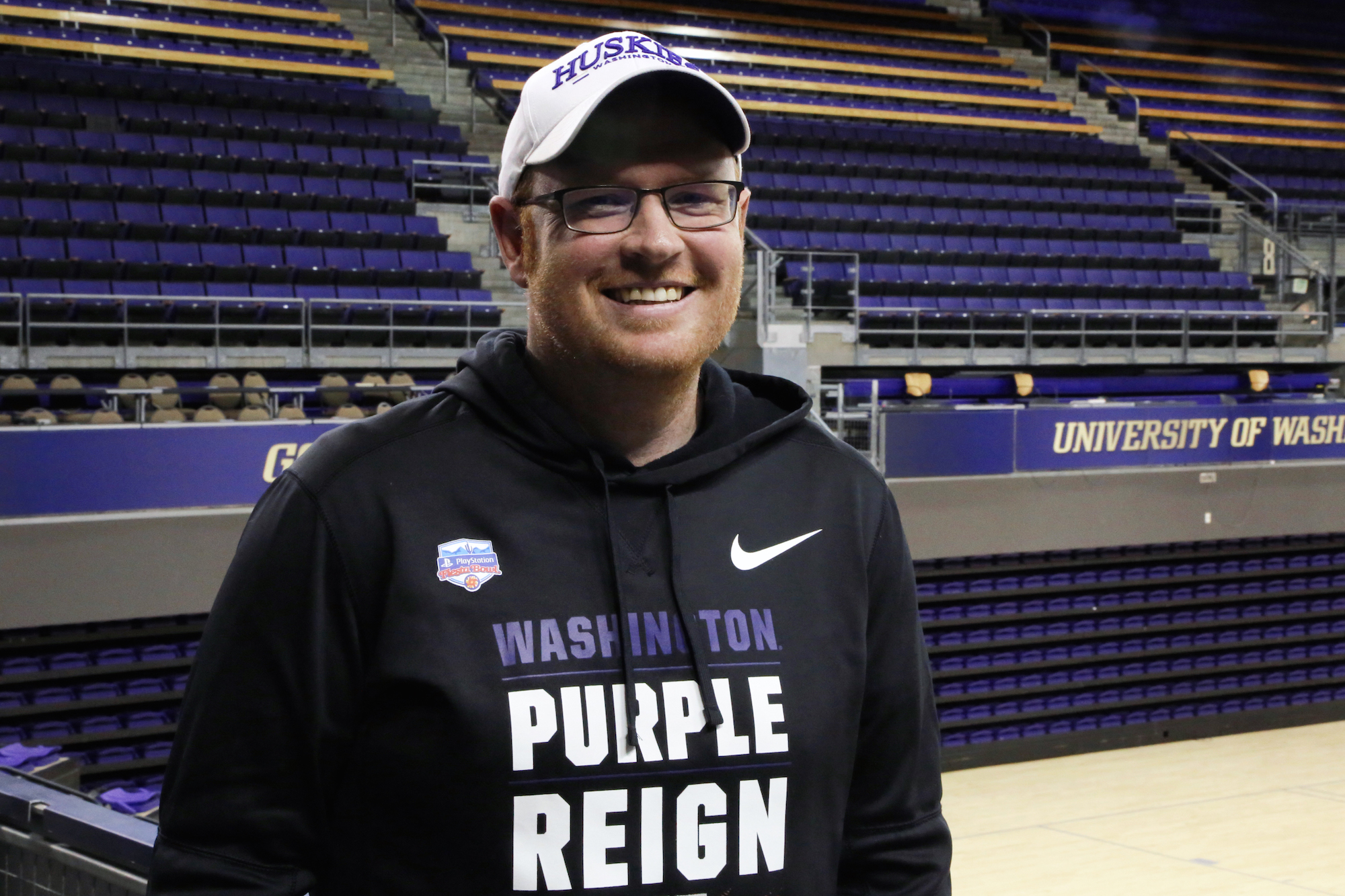 For the first time in UW history, UW Spirit will be taking its full program to College Cheerleading and Dance Team National Championships in January. We sat down with head coach Kenny Dow for a Coaches' Corner exploring his teams' drive to make Nationals and how his career in athletics was shaped by a basketball coach's message of self-acceptance.
---
Stay tuned for more events in December and be sure to bookmark our Events page to stay up to date on what's next!