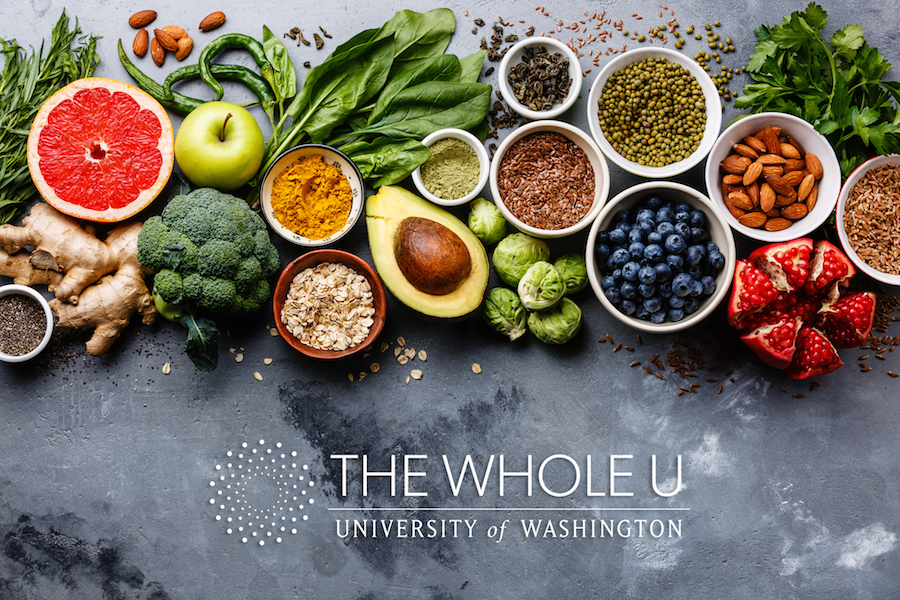 Eating Well: Recipes & Resources
Download one—or all—of the following Whole U handouts to help take your next meal to the next level!
---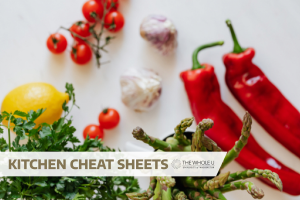 Kitchen Cheat Sheets — Ready for some inspiration in the kitchen? Download these Whole U Kitchen Cheat Sheets and learn what fruits and veggies are in season when, how to best store your produce, and how to serve perfectly cooked meat every time.
They're a great guide for anyone new to cooking at home, but we'll bet even culinary veterans will pick up a tip or three. Once you register, you will be able to immediately open the PDF by clicking the blue hyperlink.
---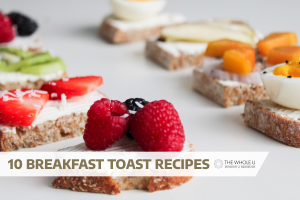 Breakfast Toasts — Breakfast doesn't need to be boring. Make the first meal of the day your favorite with fresh takes on an old concept: morning toast. There's something for all—whether you wake up craving sweet (strawberries & ricotta), savory (upgraded open-faced egg toast), or something in between (gorgonzola & apple).
These 10 easy-to-make toast ideas will revolutionize breakfast with inspired additions and unique pairings that will get you out the door but have you coming back for more.
---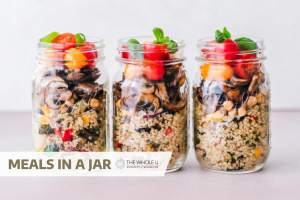 Meals in a Jar Recipes — Packing lunch can sometimes feel like a lot of planning and preparation—not to mention a pain to transport in your work bag. If you're fed up with the same old lunch food options, try a meal in a Mason jar!
You'll have fun layering, mixing, and matching different ingredients to create beautiful salads, pastas, and even desserts! Once you register for the Meals in a Jar Recipes, you will be able to immediately open the PDF by clicking the blue hyperlink.
---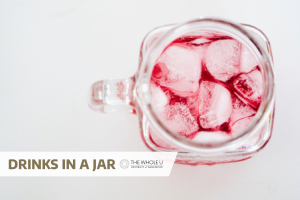 Drinks in a Jar — Water is one of the best things for your body—one of the most necessary aspects of consuming a balanced diet—but sometimes less benevolent beverages lure us away from the basics.
Get hype about hydrating again with these tips to make delicious infused water with fruit, vegetables, herbs, and spices. Once you register for the Drinks in a Jar handout, you will be able to immediately open the PDF by clicking the blue hyperlink.
---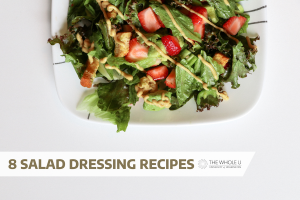 Salad Dressings — The right dressing can make a good meal great—and an ordinary evening truly special. But which to pick?
With homemade options, you can achieve flexibility and flavor—all while ditching bottles of store-bought salad dressings made with additives and stabilizers and which, let's face it, will often all too easily get forgotten in the fridge. Download this Whole U handout for 8 tasty and easy-to-make salad dressing recipes!
---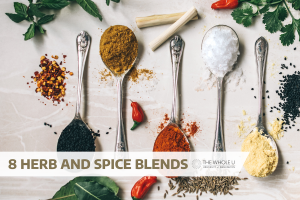 Herb & Spice Blends — Cooking with herbs and spices is a great way to add flavor and aroma to food. A good spice blend can easily take a meal and transform its taste entirely.
Make your own herb and spice mixes instead of buying them to save money and skip on the sodium, additives and other preservatives that sometimes creep into their pre-packaged counterparts. Once you register, you will be able to immediately open the PDF by clicking the blue hyperlink.
---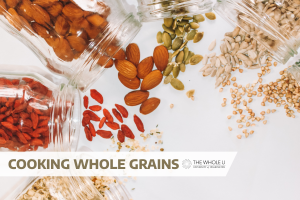 Cooking Whole Grains —Whole grains are a great source of fiber and nutrients and, when eaten regularly, they can improve cholesterol levels and lower the risk of heart disease, stroke, obesity and type 2 diabetes. Check out our guides to equally great "super" grain and "ancient" grain varieties.
Whole grains are also tasty, filling, and versatile. Download this handout to learn more about these good-for-you grains and how to cook them perfectly every time!
---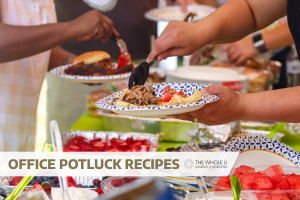 Office Potluck Recipes — Nothing picks up the mood like good food! Celebrate any season by hosting office potlucks with healthy, vibrant food that not only tastes good, but which also will make you feel good. Bring on the flavor—and make fast friends—at your next potluck with these recipes!
Once you register for the Summer Office Potluck Recipes, you will immediately be able to open the PDF by clicking the blue hyperlink.
---
We hope you enjoy these recipes and resources. Have an idea for a handout you'd like to see? Let us know at wholeu@uw.edu!