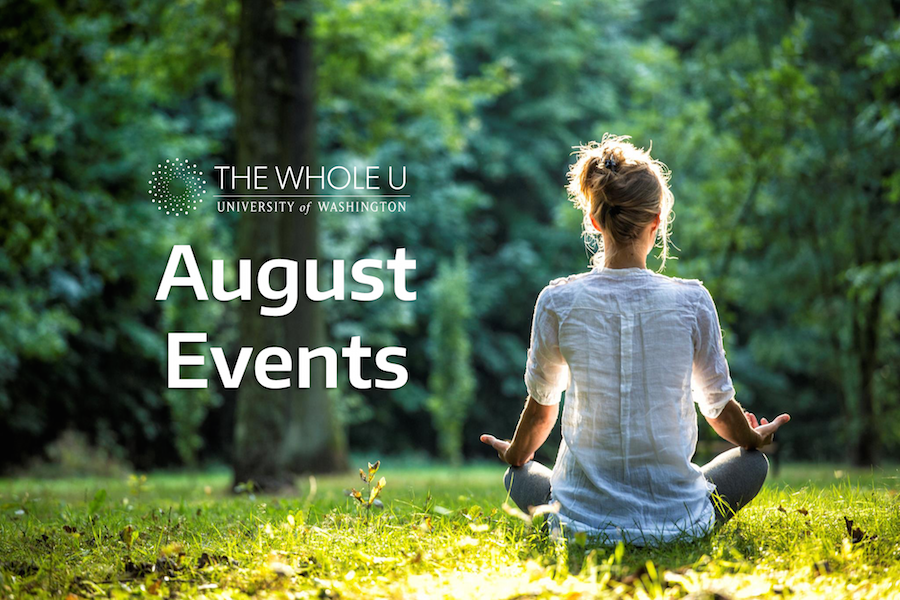 August Events to Bring Out Your Best
Summer is about bringing out your best. Whether it's attending a seminar on the science of learning happiness or shaking loose at a Bollywood-inspired dance workout, get the most from August at UW with a host of Whole U events tailored to your health, fitness, and personal interests!
This month, we are once more proud to present UW Photo Day, The Whole U's biggest event of the year, so be sure to register today to reserve your chance to capture yourself—and your family—at your summer best!
---
Raise the Bar – July 9 – August 31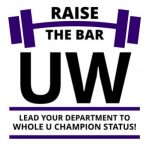 It's never too late to make the move to improve! We are currently in the midst of Raise the Bar, the Whole U's summer wellness challenge that offers teams and individuals across the UW the opportunity to prioritize health and wellness in the workplace.
Take a look at our Summer Spotlights so far to get inspired by what other teams have been doing to make healthy changes to their summer work routines! Register your team here, or sign up here as an solo participant.
---
August in Action Outdoor Fitness Series at UW Tacoma – August 9 – 30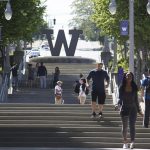 This 4-week outdoor fitness series will run from August 9 to August 30, every Thursday from 12 p.m. – 1 p.m. starting at the Steps of the Prairie Line Trial. Reinvigorate your fitness routine on August 9 by taking a lunchtime jaunt through campus.
On August 16, climb campus steps to burn some extra calories. On August 23, practice yoga poses that you can do at your desk to relieve tension. On August 30, complete a timed course with your office team for a chance to receive free swag giveaways and prizes for winners.
---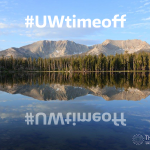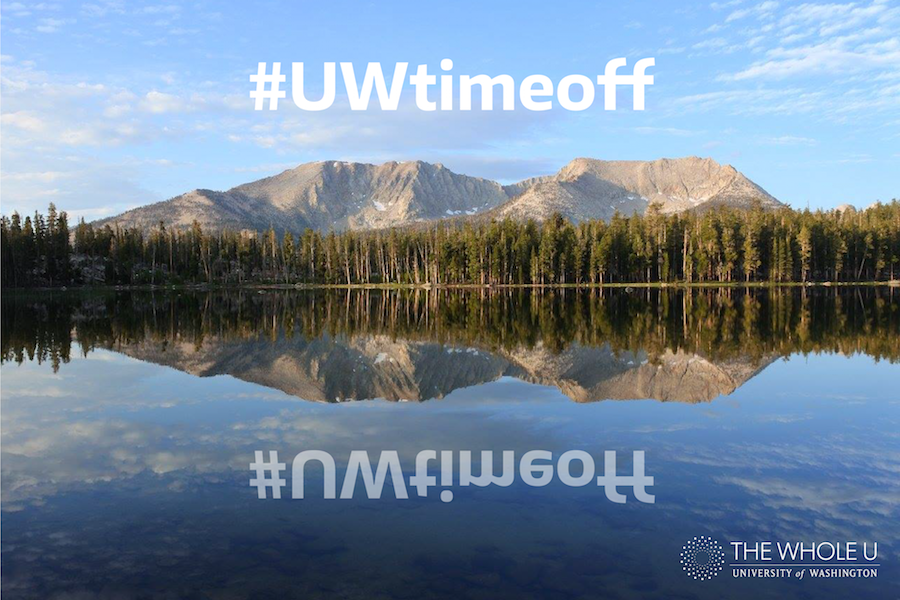 #UWtimeoff is a featured photo contest where we spotlight the stories of UW staff as they go on adventures this summer. Whether you are traveling around the world, celebrating friends and family, or just exploring your interests, tag your submission #UWtimeoff on Twitter or Instagram or email it to us at wholeu@uw.edu.
Be sure to include a short description and story behind your submission. Early in September, we'll announce five favorite featured selections as well as a grand prizewinning entry.
---
Whole U Kayak and Canoe Outing – August 2 at the WAC, 4 – 6:00PM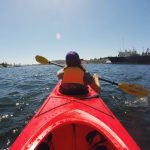 Any day's a great day to be out on the lake, but there are few better ways to beat the heat than an August outing on the water!
Bring colleagues and peers down to the Waterfront Activities Center for an evening of FREE kayak and canoe rentals, courtesy of The Whole U. Spots are limited, so register here for this community-building event!
---
Seafair Weekend – August 3 – August 5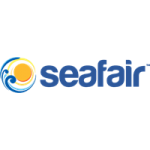 Unfurl your sails! Fire up your engines! Known as an unofficial Seattle holiday, the Seafair Weekend Festival has been a Pacific Northwest tradition since 1950.
From August 3 to 5, watch hydroplane races, live bands, parades, and more. Find out more about this summer favorite here and get a Whole U discount on the admissions ticket here.
---
Vinyasa Yoga with Shauniece Drayton – August 7 at UW Bothell, 12 – 1PM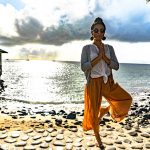 Cultivate strength, while restoring balance and focus to your workday at a a Vinyasa-style yoga class led by Shauniece Drayton. This class style utilizes progressive sequencing to build towards a peak pose to enliven your body, mind, and spirit.
Some experience with yoga is recommended, but is not required. Register here.
---
"Beat the Heat" Cycle Class with Jessica Norman – August 7 in the IMA, 5:20 – 6:10PM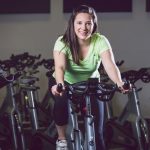 Want to go for a spin while staying out of the blazing summer sun? Enjoy an indoor stationary bike workout that will take you through tension adjustments and pedaling techniques to simulate a ride through steep and varied terrains, all while cycling to fun music and motivating instruction at the IMA (no membership required)! All fitness levels are welcome. Register here.
---
Raise the Bar Summer Social Featuring Live Music – August 9 at Sylvan Grove, 12:30 – 1:30PM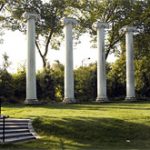 Margo Murphy and John Roberts grew up on opposite shores of the Puget Sound, but when they connected at festival jam session five years ago, they realized they'd long been singing the same tune. Take a break from work and take your team of colleagues out for a nice picnic in the grass and celebrate summer by joining the Whole U and UW Resilience Lab for a unique opportunity to see a performance by Margo Murphy and John Roberts. Register here.
---
IanFitness Bootcamp – August 9 in the HUB, 12 – 1PM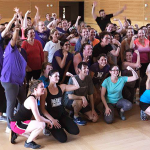 Feel challenged while also having fun by joining IanFitness Chief Motivating Officer Ian Weinberg on August 9 for a lunch-hour workout to burn fat and build muscle! Bring water, a towel, and your favorite running shoes because all fitness levels are welcome! Register here.
---
UW Photo Day – August 12 at Seattle Campus, 10 – 1PM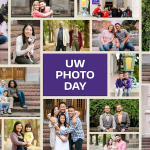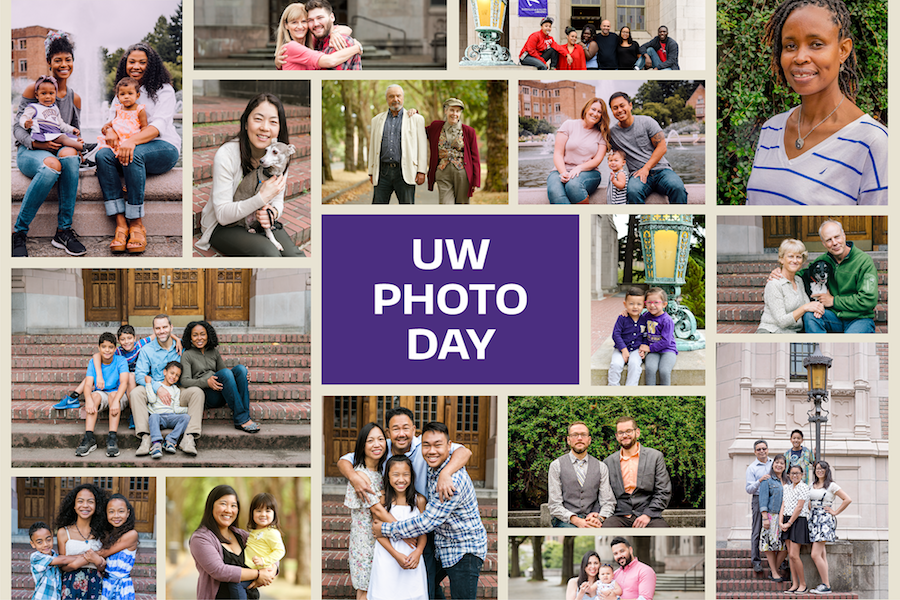 Bring your friends, family, and even pets to this UW favorite! Dress up or come as you are to strike a pose in front of Seattle's top portrait photographers. Plus, it's all FREE!
With a total of eight different locations around campus that you can choose from, you can get all your holiday cards done in one event. Register here with all of your guests accounted for and make a day of it!
---
Bollywood Fitness Class – August 16, 21, and 28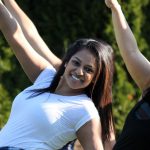 Be a star for a day when you step out for lunch and into the world of Indian cinema with a Bollywood-inspired workout that will have you dancing through lower and higher intensity segments that follow the HIIT (High Intensity Interval Training) format. No prior dance experience is needed and all fitness levels are welcome. Just bring a sense of fun and energy!
August 16 at the HUB, 5:15 – 6:10PM. Register here.
August 21 at SCC, 5:30 – 6:25PM. Register here.
August 28 at UW Tower, 5:15 – 6:10PM. Register here.
---
Introduction to Home Mortgage Financing – August 28 at HMC, 7 – 8AM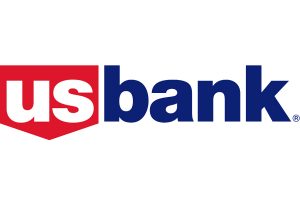 Thinking about buying a home? Need guidance financing your next move? US Bank and the Whole U are here to help. Join us for a short presentation to learn about the basics of home mortgages and to get your questions answered by professionals. Breakfast is provided!
---
Whole U Speaker Series: Learning Happiness with Dr. Tabitha Kirkland, Ph.D. – August 30 at the UW Tower Auditorium, 1:10 – 2PM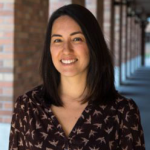 Ever wondered if there's a science to creating a more meaningful, joyful, and fulfilling life? Back to present a second time after a popular first seminar, Dr. Tabitha Kirkland, lecturer in the Department of Psychology, explores the three key things that contribute to happiness while walking the audience through practical happiness exercises and strategies. Learn the ins and outs of nurturing your own happiness by registering here.
---
Think of August as the time to invest in your wellness before the school year gets going. We hope to see you at one or multiple Whole U events! Follow us on Facebook, Twitter, and Instagram for a first-look at Whole U activities and events as well as other fun content and contests.