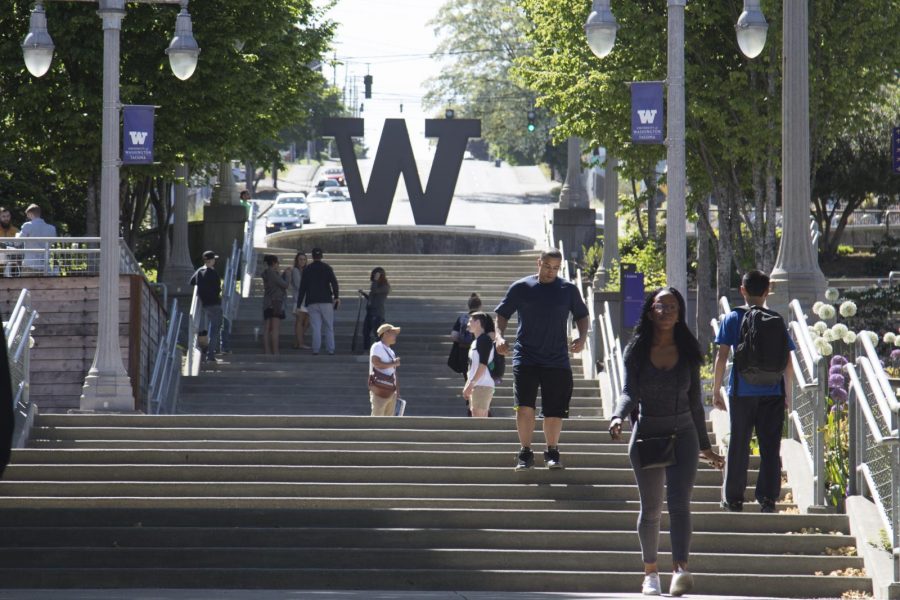 Raise the Bar with the August in Action Outdoor Fitness Series at UW Tacoma
Reinvigorate your fitness routine this month by joining the University Y for August in Action, a 4-week outdoor fitness series designed to increase activity at work! The series will run August 9 – August 30, every Thursday from 12 p.m. – 1 p.m. starting at the Steps of the Prairie Line Trail. Each week will feature a new activity that combines both fitness and fun. There is no registration required, so stop by as many of the sessions as your schedule allows.
---
Campus Loop | 8.09.18
Take a lunchtime jaunt through campus and learn about the rich heritage of the buildings that are home to UW Tacoma.
Stairway to Fitness | 8.16.18
Did you know that climbing stairs burns more calories per minute than jogging? Whether you want to run or walk, grab your sneakers and a friend to challenge each other as you run or walk the campus steps from Pacific Avenue to Jefferson Avenue. All participants receive a FREE water bottle!
Zen Zone | 8.23.18
Stop by the Zen Zone to practice Yoga Poses that you can do at your desk to relieve tension and stress and energize your workday.
Scavenger Fit | 8.30.18
Bring your office tribe as you work together on a timed course full of activities and challenges sure to send those fitness trackers into overdrive! Look out for fun University Y swag giveaways and prizes for the winners!
---
Thank you to UW Medicine, AT&T, US Bank, and BECU for sponsoring this UW wellness challenge.