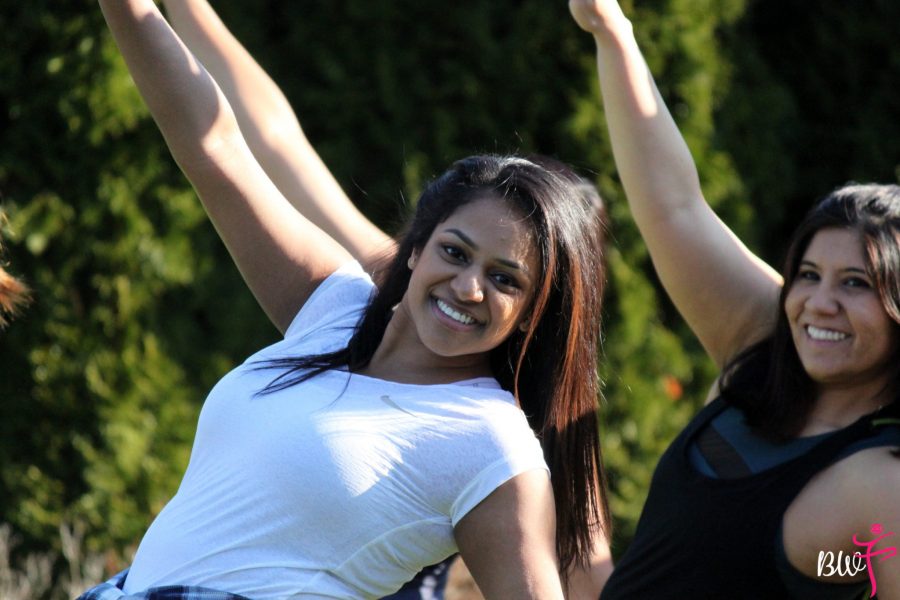 Raise the Bar with 3 Bollywood Fitness Classes this August!
Join the Whole U for a rare opportunity to try something new and switch up your fitness routine! There will be three chances to participate in this Bollywood-inspired workout that will have you dancing through lower and higher intensity pieces that follows the HIIT format:
August 16, at the HUB in the Lyceum, from 5:15 – 6:15PM. Register here.
August 21, at South Campus Center in Room 316, from 5:30 – 6:30PM. Register here.
August 28, at UW Tower in the South Cafeteria, from 5:15 – 6:15PM. Register here.
---
No prior dance experience is needed and all fitness levels are welcome, so be sure to register for these fun and energetic classes!
---
Make sure your team or department captain has signed up for Raise the Bar to stay up-to-date on all of the Whole U's summer activities and resources. Team captains register here and individuals register here.
---
Bollywood instructor Soumya Gogula works as a Project Manager at UW Medicine IT Services. Dancing since childhood, she has a passion for dance and fitness. Soumya grew up choreographing and performing Bollywood dances with friends and family at community events. She was part of a dance team and has competed at intercollegiate competitions across the nation. Training for these competitions was challenging and was more than dance — it was a lot about fitness. She learned that in order to be a better dancer on-stage, she needed to be a fitter individual off-stage. This is where her interest in fitness really began.  Today, Soumya combines her love of dance and fitness through BollyWorks Fitness as a master instructor and trainer, bringing fun Bollywood-inspired dance-fitness workouts to the PNW and now to the UW!