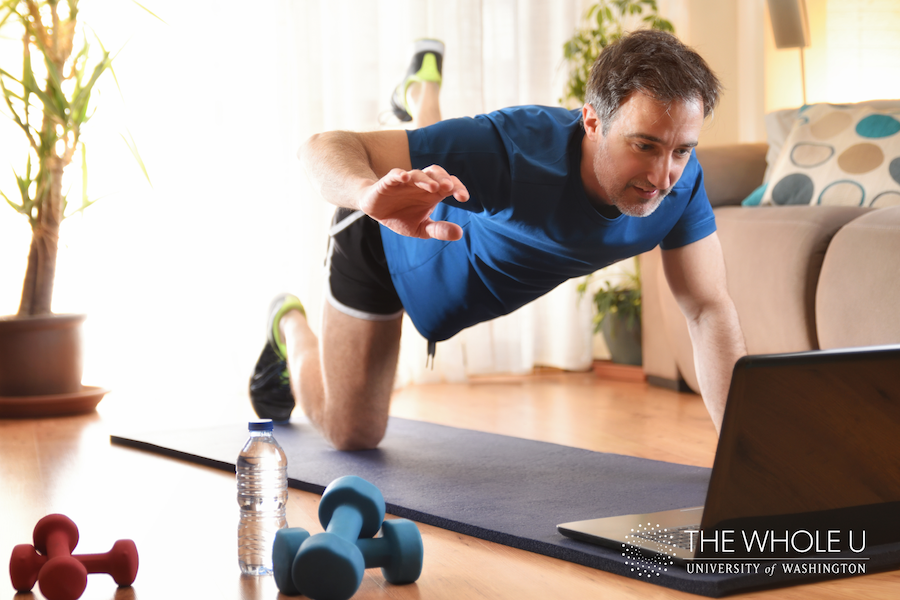 Creative Ways to Be Active in 2021
Happy New Year! While many people began 2021 setting new goals to be more active, our way of life is still limited as we work to stop the spread of COVID-19. Depending on where you live, gyms and fitness centers are not open. This may affect your access to fitness equipment. But does it actually inhibit movement and activity? It may mean we need to get back to basics or be more creative, but there are so many other options to be active! Throughout 2020 we have come to realize that Zoom workouts, apps, and the simple outdoors are sufficient for sticking with exercise goals and habits.  Most people had to reimagine workout routines and many fitness companies and studios have likewise reworked services.
Whether you are looking for affordable fitness or want to explore new workouts and guided meditations from home, the following list of fitness and mindfulness apps provide FREE classes and sessions to explore. These apps are compatible with Apple and Android devices as well as some offer additional streaming platforms.
First things first, we want to make sure and highlight free wellness with The Whole U and UW Recreation. We've got a large library of free classes and recordings to explore—check them out at the following links:
Virtual Events Coming Up
---
Fitness Apps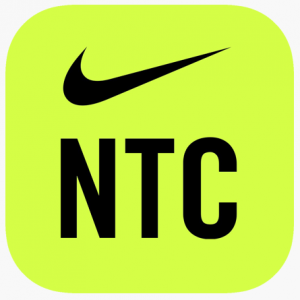 Nike Training Club
Until further notice, the Nike Training Club app has made its premium version completely free and openly accessible to Android and iOS users. NTC provides free workouts for everything from bodyweight-only sessions, invigorating yoga classes, targeted training programs, and full-equipment home workouts for all fitness levels.
---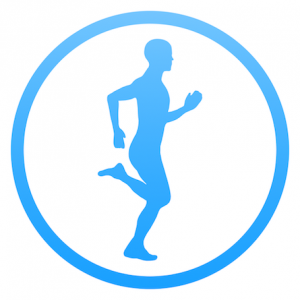 Daily Workouts Fitness Trainer
Daily Workouts Fitness Trainer is an app that provides a variety of free daily workouts lasting anywhere from 5 to 30-minutes long based on your preference and all workouts can be completed in the comfort of your own home. These workouts are demonstrated by a certified personal trainer and target all major muscles. In app purchases are available for more features.
---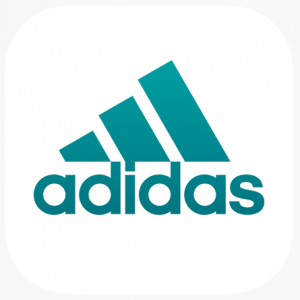 Adidas Training by Runtastic
The Adidas Training app includes 30 free workouts for all levels ranging from five minutes to an hour and a half. You'll also have access to four free training plans. This app also allowed you to track your runs and jogs for pace and other insights. In app purchases are available for more features.
---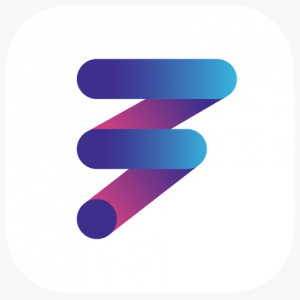 FitOn: At Home Fitness Plans
Fit On's free app version is full of cardio, yoga, Pilates, HIIT classes and more instructed by top celebrity trainers like Cassey Ho (of Blogilates), Jeanette Jenkins, Katie Dunlop, Christine Bullock, Kenta Seki, Danielle Pascente, and many more. Browse by workout category, body part, length and intensity.
---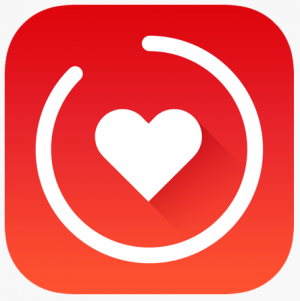 HIIT Workouts and Timmer by 7M
This app is all about HIIT workouts (high intensity, interval training. Just 4 minute will make you sweat and get your heart pumping! All of the HIIT workouts on this app are free and a great addition to any other fitness routine or a staple in your day. No equipment needed. Workout anytime, anywhere. No excuses. Step by step instructions suitable for beginners and intermediates alike with voice and video instructions. It's like having a personal trainer in your pocket.
---
Yoga Apps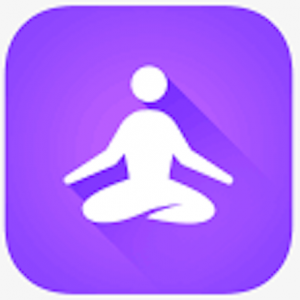 Yoga for Beginners
Yoga for Beginners is the perfect app to help you get started. Complete with handcrafted workouts, calming voice guidance, and beginner friendly yoga sets you'll be on your way to practicing on your own in no time! The best part is all workouts are 100% free so you won't get hassled to upgrade like many other apps tend to. (Android click here.)
---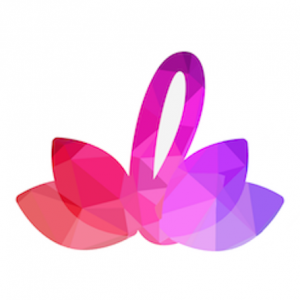 Lotus Yoga
The Lotus Yoga app has about 500 yoga poses, hundreds of guided yoga and meditation classes, dozens of yoga programs, a custom class generator and many other tools. Classes are categorized so you can find what you are looking for easily and classes can be played online or offline on your iPhone, iPad or on your TV. In app purchases are available for more features.
---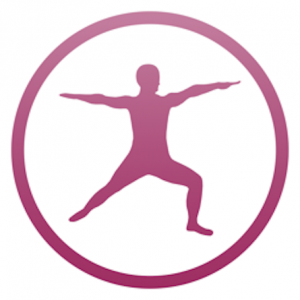 Simply Yoga
Simply Yoga is a no-frills yoga app if you're looking for something fast and simple to set up. When you open it, you'll simply see a play button ready to begin a 20-minute beginner yoga routine. Poses are also labeled during the workout, which can be beneficial for beginners. In app purchases are available for more features. (Android click here.)
---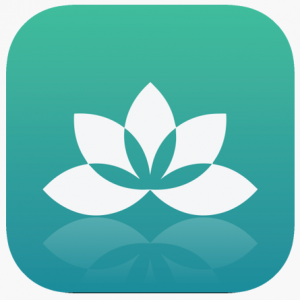 Yoga Studio
This all-in-one yoga and meditation app features over 130 videos and meditations ranging from 5 to 60 minutes. A carefully curated selection means you can always find the right class, and the app also lets you build your own classes pose by pose. Quickly search classes based on intensity, ability, and duration, or browse the featured collections. In app purchases are available for more features.
---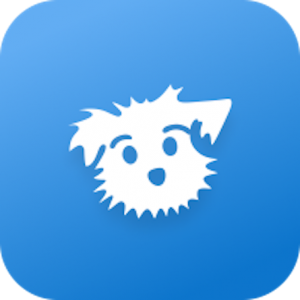 Down Dog
With more than 30,000 configurations, the Down Dog app means a brand-new yoga practice each time you come to your mat. This beautiful app features a 3-day intro to yoga and practices specifically designed to strengthen and stretch your back. In app purchases are available for more features.
---
Mindfulness Apps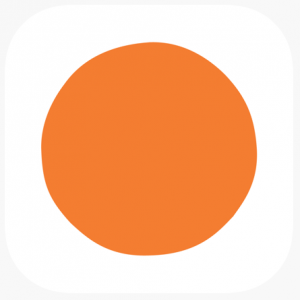 Headspace
Headspace lets's users customize their experience and choose from hundreds of guided meditations on everything from managing stress and anxiety to sleep, productivity, exercise, and physical health — including short SOS meditations for when you're on the go. Headspace offers a free trial as well as a free year for those who have been laid off of work during this time. In app purchases are available for more features.
---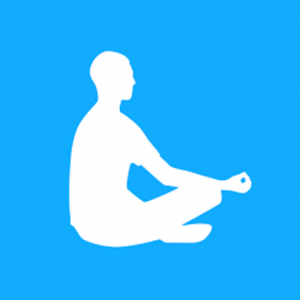 The Mindfulness App
With a wide variety of options to suit all levels and types of meditators, The Mindfulness App is a tool for anyone looking to improve mental health and overall wellbeing. The app comes with a five-day guided introduction to Mindfulness, guided and silent timed sessions from 3 to 30 minutes, reminders to stay focused on your practice, and a library of additional meditations and courses. In app purchases are available for more features.
---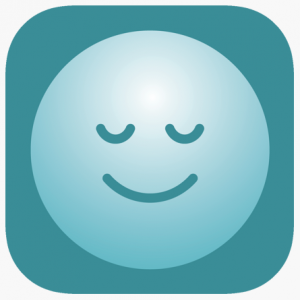 #Mindful
This simple app offers the user a daily dose of mindfulness in a message that reminds you to take a pause from anxiety and stress to be present in the beauty of life. Schedule a notification and incorporate the app into your daily routine for a simple reminder to be mindful and present.
---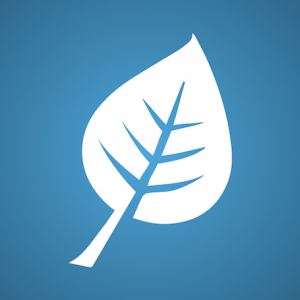 Mindfulness Coach
The Mindfulness Coach app was developed to help Veterans, Service members, and others learn how to practice mindfulness and created by the VA's National Center for PTSD. It offers a library of information about mindfulness, 12 audio-guided mindfulness exercises, a catalog of additional exercises available for free download, goal-setting and tracking, a mindfulness mastery assessment to track progress, customizable reminders, and access to other support and crisis resources.
---
Did we miss any of your favorites? There are so many amazing, accessible wellness programs out there—share with us your favorite free services to help you stay active and mindful below in the comments! Everyone is different and there is no one-stop shop for being active and prioritizing wellness.