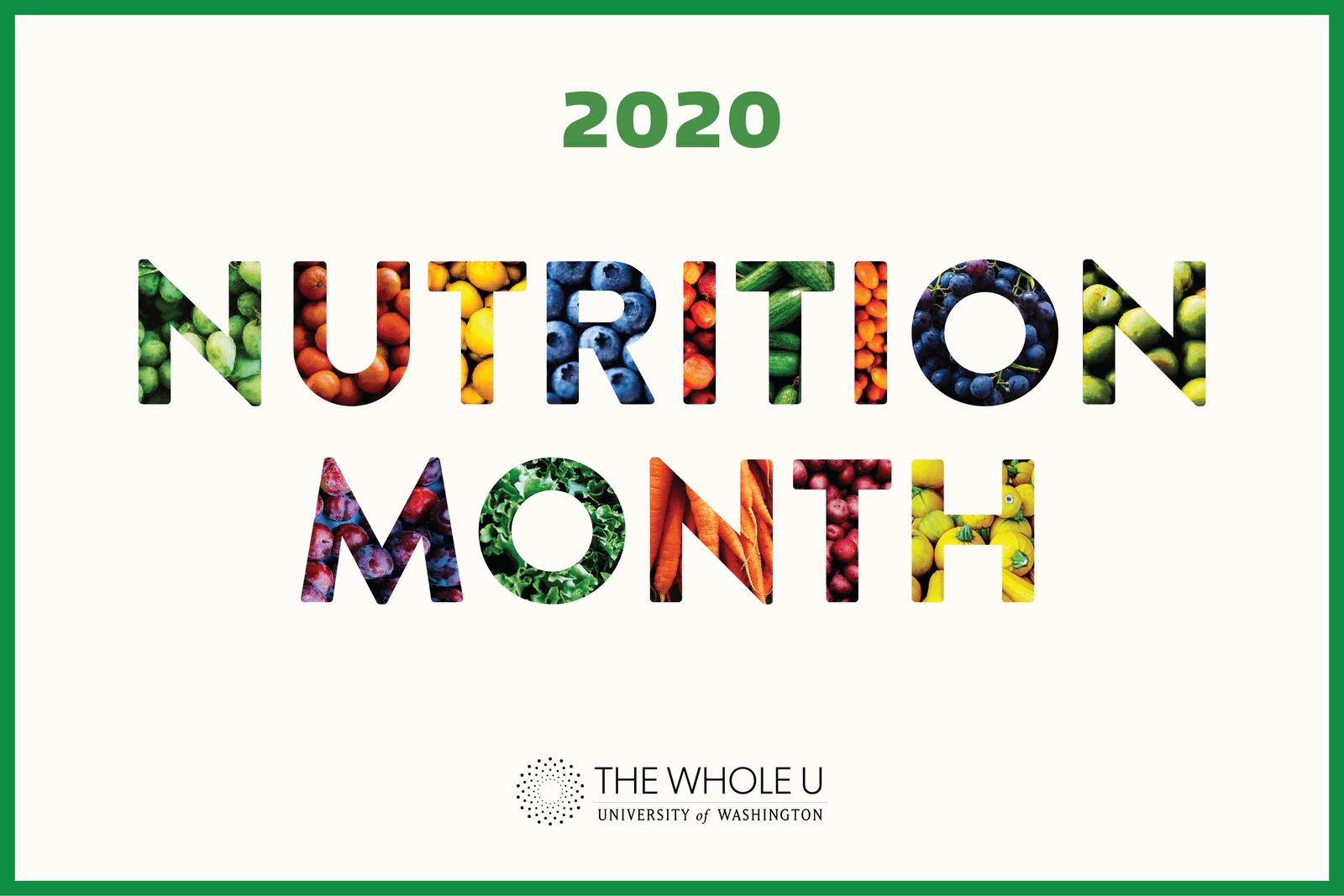 8 Reasons to Dig Into National Nutrition Month
Eating healthy can seem like a never-ending battle of personal willpower. I know it can be all too easy to buy frozen dinners and give into your sweet tooth for that immediate ease and satisfaction. But why does eating healthy have to be challenging and overwhelming? The answer is: it needn't be!
The notion that eating healthy can be fun and educational instead of a stressful hassle is one of the central reasons why we celebrate National Nutrition Month every March. National Nutrition Month offers us a month-long window to rethink nutrition as easy and fun.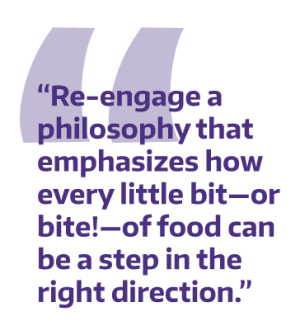 With this year's theme of "Eat Right, Bite by Bite," we challenge ourselves to disengage from all the pressure we put on ourselves to eat healthy and re-engage a philosophy that emphasizes how every little bit—or bite!—of food can be a step in the right direction and that small changes can add up in big ways for positive impacts on our overall health.
Easier said than done? Hardly! When you join The Whole U in celebrating National Nutrition Month this March, you'll find that making healthy food choices is easier together and doing so influences our overall wellness in ways we might not have considered initially.
By registering, you'll get access to a month-long stream of articles, challenges, and events that help you expand your nutritional knowledge, explore new foods, and challenge yourself to look at nutrition differently.
We feel assured that you'll end the month of March with a greater understanding of food, the ways it influences our wellness, and the important role it plays in fostering connected, healthy communities. Here are eight outcomes to expect when you register to celebrate National Nutrition Month at UW:
You'll be able to…
Improve your brain & mental health

Have you ever wondered what foods can fuel positivity and keep the mind sharp? Week 1 of National Nutrition Month will focus on nutrition and its impact on brain/mental health. Registered dietitian Kristine Carlson will answer questions about promoting brain function and staying emotionally balanced via nutritional choices in this week's themed article so that next time you dig into a nutritious dish, you'll know the why and how of how it helps your brain work.
---
Perform at your best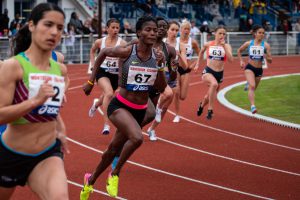 Learn about fueling for performance with our Week 2 focus on how to fuel your body for peak performance, whether you are exercising, at work, or just getting the most out of each and every day. In addition to reading the weekly article, you can join Dr. Elizabeth Kirk, a senior lecturer in the Department of Epidemiology and Acting Director of the Nutritional Sciences Program in the UW School of Public Health, on Wednesday, March 25 in the HUB from 12:00-1:00pm as she talks about sports and performance nutrition. Register for the event here.
---
Challenge yourself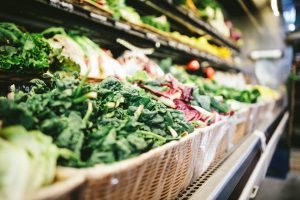 Boost your veggie and fruit intake with a month long nutritional challenge. Each day of the month, we'll be posting informative tips that make incorporating more vegetables and fruits into your diet a fun challenge.
Take this challenge even further and join UW Medicine in a produce-packed competition filled with healthy eating tips as Veggie Madness kicks off in March. If you like picking your NCAA Tournament bracket, you'll love this challenge!
---
Foster your inner chef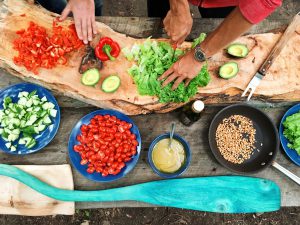 Have you been in the kitchen lately? No matter if you have or haven't, you'll have the chance to advance your culinary skills on March 17 by joining chef Tracey MacRae in a healthy cooking demo at the Demo Stage Poplar Hall to discover your creative cooking side. Save yourself a seat for the cooking demonstration here.
Additionally, take your cooking skills a step further and try to tackle each weeks' simple recipe. Be on the lookout for a new, easy-to-make recipe in each week's kickoff email and let's get cooking!
---
Improve your skin health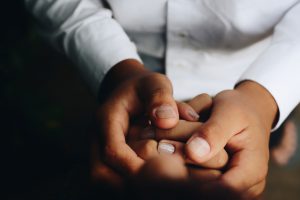 Our skin is the largest organ in the body, so it should come as no surprise that what we put into our bodies influences what we look like on the outside as well as how we feel on the inside. What we eat can have a direct impact on how our skin looks and feels.
Learn about the how to improve and sustain healthy skin via what you consume in Week 3 of National Nutrition Month with an article highlighting the different benefits different types of foods carry.
---
Throw a team potluck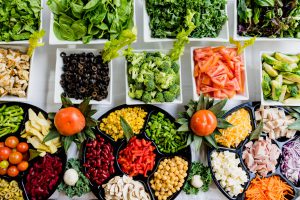 Looking for a reason to get your team together this spring? Plan a potluck with help from The Whole U. Grab your team or department and host a healthy potluck any day in the month of March. Send a picture to thewholeu@uw.edu and each potluck will be judged on a creative theme, size of potluck, and the most colorful dishes. The winning team or department for each category will receive a prize for all participants. How will you potluck? Check out some of these refreshing potluck recipes!
---
Better our planet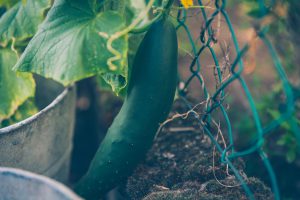 Are you interested in nutritional sustainability and environmental health? Yona Sipos, a professor in the Department of Environmental & Occupational Health Sciences as well as in the Nutritional Sciences Program, will be sharing simple ways we can improve our nutritional sustainability and how our food-system impacts our environment in Week 4 of National Nutrition Month. Register here for this interactive seminar!
Not only will you learn a lot about how what you eat impacts the world around you, but you'll also be in prime position to celebrate sustainability at UW throughout April!
---
Reflect on and renew positive relationships with food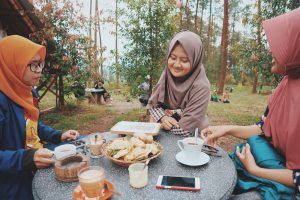 National Nutrition Month provides an opportunity to step back and think about nutrition mindfully, wholeheartedly, and most importantly, embrace the joy that food can make us feel, whether it is emotionally or physically, or both.
Consider using March as a time to rethink, reassess, and reengage with food—not only through Nutrition Month activities, but The Whole U's helpful catalogue of Eating Well articles, recipes, nutritional handouts, and kitchen cheat sheets that help you to celebrate food every day of the year.
---
Remember, this year's National Nutrition Month is all about the importance of how small changes can lead to significant improvements in our health. Eating healthy can be viewed as a challenge—it certainly demands effort and commitment—but we hope, by the end of the month, you'll be treating sound nutrition as something that benefits your life when you choose to make it a part of it. If you're ready to explore and experience the fun and exciting side of food, register for all or just one of the events here.
Let's celebrate National Nutrition Month together, bite by bite!