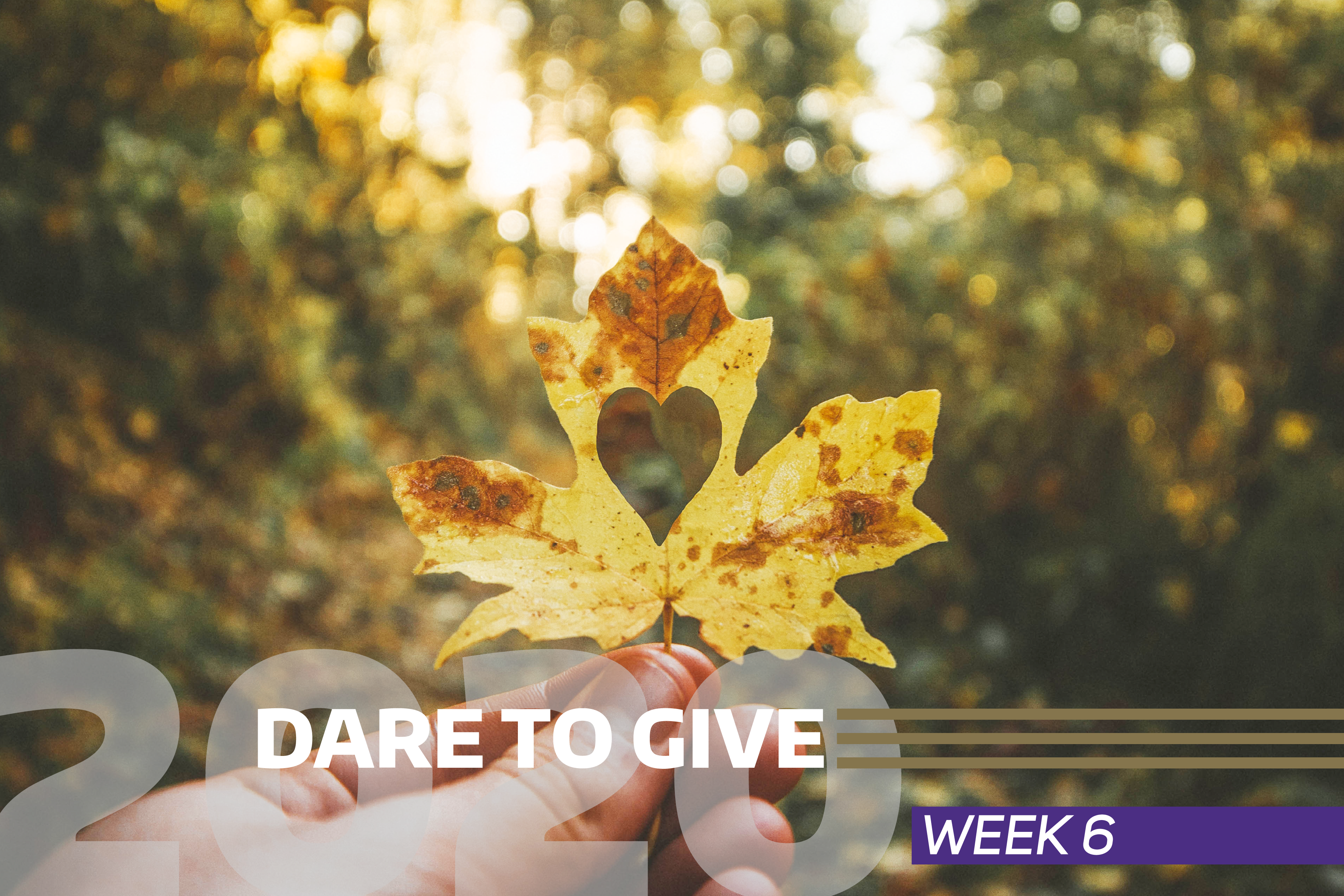 Dare to Give: Volunteering Time, Talent, & Treasure
Welcome to the sixth and final week of The Whole U's Dare to Do New Year's challenge! This week, we are challenging ourselves to Dare to Give, exploring the many ways to be generous with time, talent, and treasure. Read on to learn about the many ways that giving can feel great with tips from Jolyn Mason and Kerri Fuller of the UW Combined Fund Drive.
See how much we've already accomplished—look back on Week 1 (Dare to Pause), Week 2 (Dare to Move), Week 3 (Dare to Fuel), Week 4 (Dare to Invest), and Week 5 (Dare to Reduce). Then follow us on Facebook, Twitter, or Instagram for daily challenges.
---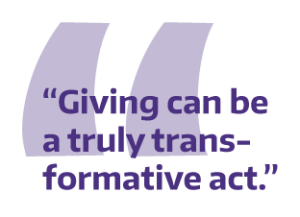 Some people give because of a sense of duty or tradition. Others give because they want to get involved with first-hand knowledge of the work a nonprofit organization is doing. Whatever your reason for giving is, one thing is constant: giving feels good. And not just because you're helping others. Turns out giving is also good for the giver.
Studies show that giving—whether it's of your time, your skills, or your support—boosts physical and mental health with benefits extending to lower blood pressure, increased self-esteem, lessened depression, lower stress levels, a longer life, and greater happiness overall.
"I think giving can be a truly transformative act," says Jolyn Mason, development coordinator for the UW Combined Fund Drive. "When you make a gift to support something you care about, you're putting yourself out there and I think that's a really daring thing: to say, 'I believe in this cause or this issue enough to give my support to it.'"
Mason says she thinks giving is a great way to say something about who you are, what you value, and the change you want to see in the world. She recalls a mentor who once encouraged her to consider the mantra, "give until it feels good," instead of "give until it hurts" when thinking about how much you are able to give of yourself.
"You should always feel good about stepping out into your community and being involved and supporting causes you care about," Mason says. "There is something about that self-interest when you feel good, you're part of something. We want to find ways to connect and we want to find ways to give back."
Kerri Fuller, who recently retired as development officer and campaign manager for the UW Combined Fund Drive, echoes her longtime colleague's sentiment.
"I also think that people want to make a difference and when they give, they can put their compassion into action and watch changes happen," Fuller says. "That's how you can feel you are really making a difference. When you give, you're joining others who are giving so you have that sense of connectedness to your community, which I think goes hand in hand with wellness." Both Mason and Fuller encourage people to think about giving in new and novel ways.
"I feel like that's the kind of thing we have to dare to do: we have to push ourselves to be thoughtful and creative in our connections to community and our passions and think about how we want this world to look," Mason says.
Here are some challenges they suggest thinking about and acting upon in the week ahead.
Just Connect
"Instead of texting someone, actually call them and ask how they're doing," Fuller suggests. Taking that extra time and making what might otherwise seem a small or passing interaction into something more intentional can make all the difference for someone. As a way to help cultivate more kindness and compassion in office settings, The Whole U created this set of 'WOW cards" which you can download here and use to express gratitude towards your colleagues on an everyday basis.
Disconnect
Consider how much time you might spend in a given week in front of various screens and devices, then pull the plug in favor of getting involved in more direct capacities. "One thing people can dare to do is disconnect from their electronics and actually go out into the community and help people," Fuller says. "They can give their time or their dollars by giving up social media for a week and going to volunteer somewhere."
Get Creative
"I think there are a lot of ways that people have found to be creative," Mason says, giving examples of how people are knitting items that benefit animals harmed or endangered by the recent wildfires in Australia or how UW faculty and staff can donate air miles to help families take trips who might otherwise not be able to.
"I think that we have to expand what our idea of giving is. I think we have really fixed mindsets about it. I think one of the things that's so cool now is people have expanded that."
---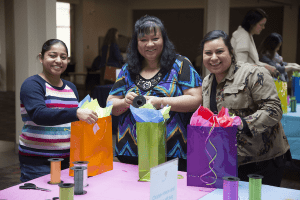 Get involved! Come together for a great cause on Tuesday, February 11 from noon to 1:00 p.m. at the HUB with The Whole U and UW Combined Fund Drive as we create and decorate party hats for the nonprofit Birthday Dreams. Birthday Dreams provides birthday parties for children living in homeless shelters in our greater community. Each hat will make a difference in a child's life, making birthday dreams come true and spreading the sparkle of birthday joy! A $10 minimum donation is required to support Birthday Dreams and help offset the cost of supplies.
Please register here to reserve your spot and give your donation.
---
Put Your Paycheck to Work
The UWCFD gives UW faculty and staff a chance to give monthly from their paycheck to any one of thousands of charities of their choosing. Mason calls workplace giving the most 'small-d' democratic form of giving there is.
"You really have an opportunity to take action to see the change you want to be in the world," she says. "I think one of the things that can be hard on a University campus especially is there are so many buildings with names on them that it can feel like if you're not making a million-dollar gift, your giving doesn't matter and I don't believe that's true."
"I've worked in nonprofits where I've seen gifts that are $5 transform peoples lives. It's not just you who has the responsibility; it's kind of that collective power. That's something I love and that's kept me involved and coming back."
Mason says one of the things she's observed change in philanthropy over the past two decades is that more nonprofits are moving to a model that's similar to workplace giving: "Almost everybody now has a monthly giving program, because they see how valuable and reliable that that kind of gift is."
"That, to me, just supports this work and tells us we're on the right track."
---
Check out upcoming events from the UWCFD here! Check out our Volunteerism section to explore more ways you can get involved.
---