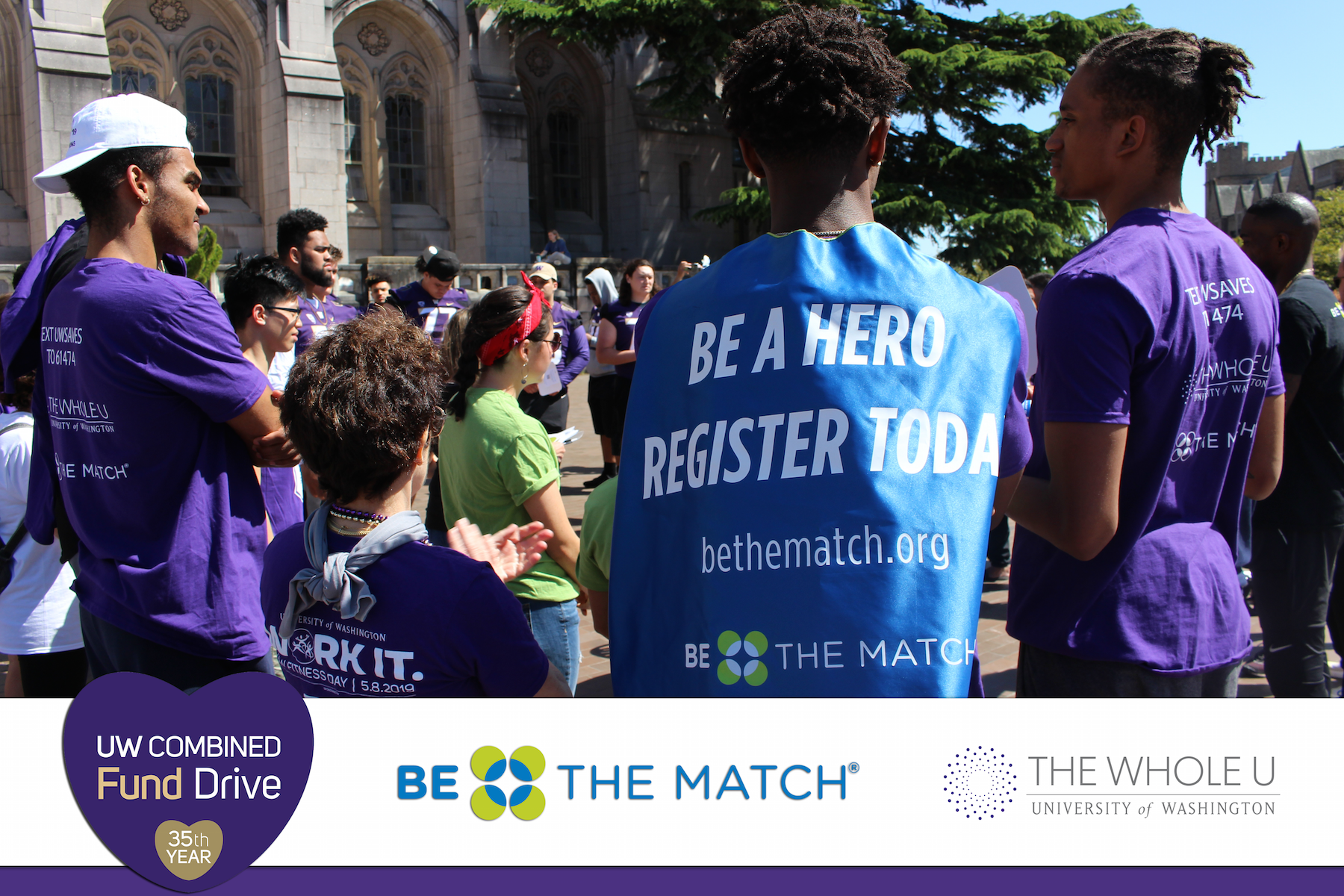 UWCFD activities put the 'fun' in fundraising this fall!
If you've ever made a charitable donation via the University of Washington Combined Fund Drive (UWCFD), you likely already know how easy, efficacious, and impactful it is to make that gift. But do you know just how many fun and active ways there are of giving back this fall? Throughout November, the UWCFD is truly putting the "fun" in fundraising with upcoming events that are sure-bets for connecting with colleagues while contributing to the greater good!
From a dynamic documentary screening to festive options for decking halls and spreading messages of joy to loved ones, these fundraising activities make giving back feel as good as it ever has and give you a sense of the community of UW faculty and staff who, together, have raised more than $1.7 million for charities of their choosing thus far this fall.
All funds raised at the following events (except where otherwise specified) will benefit the UWCFD's featured charity, Be The Match, which connects people who have life-threatening blood cancers such as leukemia and lymphoma with life-saving cures via the largest registry of willing potential marrow donors in the country.
Learn more about how you can get involved and about UW's partnership with Be The Match and our goal of growing and diversifying the marrow donor registry by 2,500 new, potentially-life-saving registrants.
---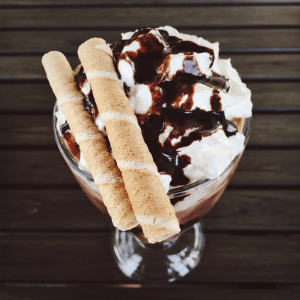 Ice Cream Social to benefit Be The Match
Wednesday, November 13, 2019, 12:00 – 1:00 p.m.
UW Tower North Employee Cafeteria (4th floor/mezzanine level)
Ice cream? Check. Toppings? Check. Building your own sundae for a worthy cause? You bet! For a minimum donation of $3, you can end lunch on a "good" note and enjoy ice cream donated by Full Tilt Ice Cream at an Ice Cream Social on November 13.
In building your tailor-made favorite sundae, you'll be supporting Be The Match in their quest to save lives by helping find donor matches for patients who need a blood cancer-curing marrow or stem cell transplant. This event is open to all faculty, staff and students. Register here!
---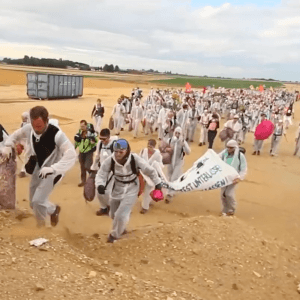 Sustainability Film Series – Disobedience
Thursday, November 14 12:00-1:00 p.m. – UW Tower Auditorium
Remember how much fun it was to watch movies in class at school? The UWCFD has partnered with the Tower Green Team to host a Sustainability Film Series, giving you a chance to catch an informative documentary during your lunch hour to break up your day, all while supporting EarthShare Washington with popcorn sold at $1 a bag. Admission is free to all faculty, staff, and students with film discussion to follow.
Disobedience (2016) is an inspiring film about the power of ordinary people who, fed up with the power and pollution of the fossil fuel industry, create change through courageous action on the front lines of the climate crisis.
---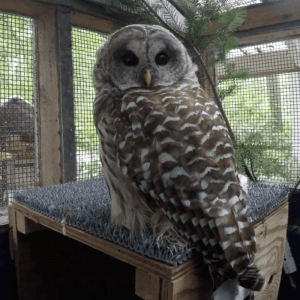 Owl-O-We'en Fundraiser, through November 15
The "UW Owl" caused a sensation on UW's Seattle campus and across social media when it was found dazed beside Allen Library, having apparently flown into a window.
With the help of willing bystanders, the owl was eventually brought to PAWS Wildlife Center, whose team of expert animal caregivers nursed it back to health and a successful release into the wild after 27 days of rehabilitation.
In honor of the UW Owl, make a one-time or recurring donation to the UW Combined Fund Drive's Owl-O-We'en Fundraiser now through November 15 to benefit PAWS Wildlife Center and their work to rehabilitate and release owls back to the wild!
---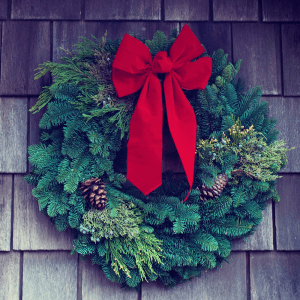 Holiday Evergreen Fundraiser, through November 15
There's nothing quite like picking up a festive, fragrant holiday wreath to ring in the winter season. But what if that purchase was in support of a worthy cause. When you order a beautiful holiday wreath ($25), centerpiece ($20) or swag ($25), you'll be supporting Be The Match and the largest and most diverse marrow registry in the world. Order your holiday evergreens by Friday, Nov. 15.
Order pickup locations and dates: UW Bothell North Creek Event Center: Dec. 4 from 11 AM-3 PM; UW Tower Cafeteria: Dec. 4, 11 AM-1 PM; UW HUB Loading Dock, Dec. 5, 11 AM-1 PM; UW Health Sciences Rotunda: Dec. 6, 11 AM-1 PM; HMC Volunteer Services Office, Rm. 1CT98: Dec. 6, 12-1 PM
---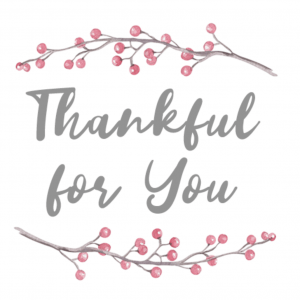 Holiday E-card Fundraiser, through December 13
At The Whole U, we often talk about the positive benefits that come from a regular gratitude practice. As the year comes to an end, it becomes a great time to do so, making space in life for reflection and appreciation of the gifts you have and can give. Some of the best gifts you can give are ones that arrive when the recipient least expects it.
Surprise your family, friends, or colleagues with a special e-card to make them feel loved, appreciated, and valued as the year comes to an end. Complete the order form, choose from among nine stunning designs, craft your message and then and make a minimum donation of $2 per card to benefit Be The Match.
---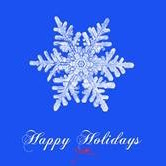 Holiday Charity Fair
Wednesday, December 4, 2019
11:00 a.m.-1:00 p.m. – UW Tower Cafeteria
Do some holiday shopping and support your community all in one seasonal swoop! More than twelve local nonprofits will be on hand at the Holiday Charity Fair on December 4 at the UW Tower Cafeteria with gifts available for "purchase" with a donation corresponding to its price!
---
Catch more November events, both from The Whole U and across the UW for UW Global Month, here.