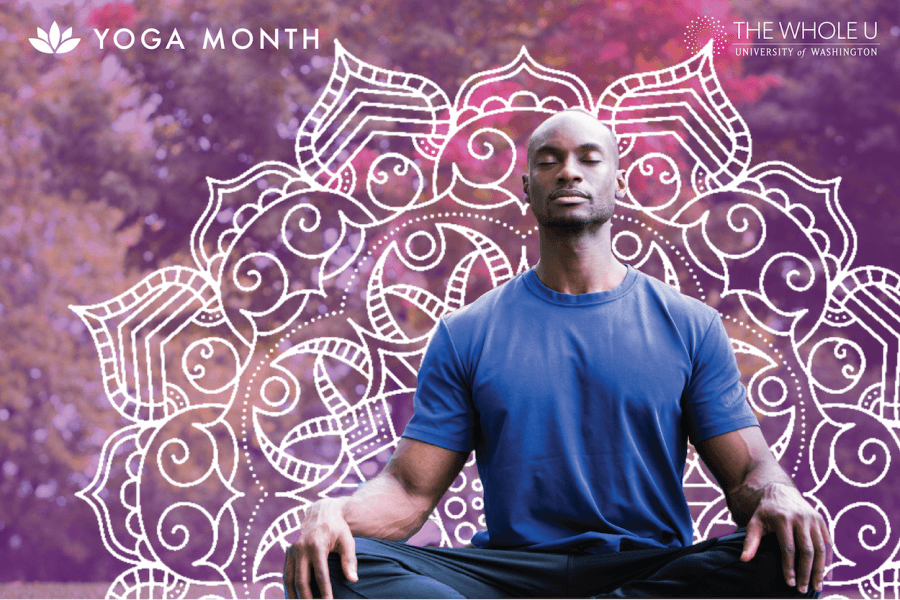 Yoga Month Week 1: Finding Inspiration
October is Yoga Month at the University of Washington! Over these next four weeks, we'll be exploring yoga's connections to inspiration—and not just how yoga inspires us to connect more closely with out own body, mind, and breath, but how that practice strengthens and inspires connection to the world around us: to nature, art, poetry, and to one another.
We encourage all UW Yoga Month participants to embrace the art of yoga as frequently as they can this month with a free Dawg Pass to classes at local yoga studios, yoga classes across UW campuses, workshops, and more!
Check this space at the beginning of every week in October for more content that will keep you engaged and inspired and follow us on Facebook, Twitter, and Instagram for daily posts about what inspires us—and you—the UW community. Send photos of how you're marking yoga month as well as any art, poetry, or natural imagery that inspires you to use here wholeu@uw.edu and be entered to win great yoga-themed prizes.
So register now if you haven't already and read on for information about our UW Yoga Month partner studios and insight onto yoga's capacity to inspire from UW Recreation's Danny Arguetty.
---
Yoga Month 2019 — Finding Inspiration Everywhere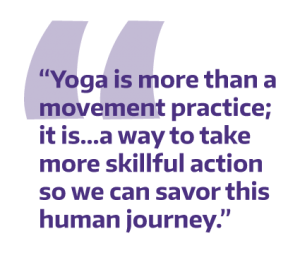 As we walk through our daily lives time can often move quickly with busy to do's and goals yet achieved. In the rush to get it all done we can sometimes miss the moments that infuse richness and sweetness into our experience.
Yoga is more than a movement practice; it is a mindset, a lifestyle, a way to create more pause, cultivate more mindfulness and take more skillful action so we can actually savor this human journey. The practice invites us into a relationship with ourselves, others, and the world. Through this conversation we can become inspired to engage in the various quadrants of our lives and act more from the heart.
The word "inspire" originates in the 1300s and means to breathe upon or into. It invites us to awaken, ignite, rouse, stir, move, and energize. Whether it be a sensation in the body as we watch a master artist perform, renewed openness through a deep breath while immersed in a grand nature scene, or a moment of clarity in the mind when we carve out time and space to simply be, yoga invites us to breathe life into small instances that add up to the grand symphony of our lives.
It reminds us that even though things might start to feel stagnant in the daily routine, in reality everything is in constant motion, dynamic and alive.
The breath is this invisible force that keeps everything thriving, the master thread that weaves our experiences together. It is the first thing we encounter after birth and the last thing we let go of as we expire. It orchestrates everything in between these two bookends and reminds us that when we feel like we are up against a wall, there is always a skillful way to navigate if we are willing to listen and look more deeply.
When we find ourselves uninspired it is often because the vivacity of the breath is missing. It might be stuck because we haven't spoken our truth, or because we are depleted from giving too much, or because we haven't created time to be inspired by others or express our own creativity. It is those moments that we have an opportunity to recognize the fork in the road and have the courage to do something different, to run a new experiment, to create a new possibility.
What does inspiration look like for you? How do you inspire others by simply being you? What area(s) of your life could you breathe more life into? If you feel overly stagnant what is one way to stir or ignite yourself in a new direction?
—Danny Arguetty, Mindfulness Program Manager, UW Recreation
---
Be Inspired the Husky Way—Yoga Dawg Pass
The Whole U is thrilled to announce our 2019 Yoga Dawg Pass with up to 68 FREE yoga classes with 13 different local yoga studios. There is a place for you to awaken your soul and relax your mind with studio locations ranging from Burien to Tacoma and all over Seattle. Participating yoga studios offer different styles of yoga, various paces and specialties.
Sneak a peek at all the partner studios participating in our Yoga Dawg Pass this year and get access to the Yoga Dawg Pass when your register!
---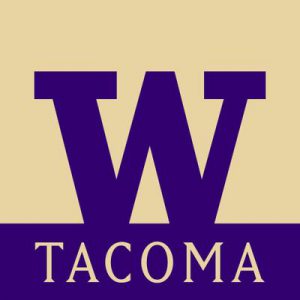 University Y—UW Tacoma
The University Y Student Center offers various sports leagues and classes each quarter for UW Tacoma students, faculty, staff and alumni. A wide range of programs, from cultural and social events to academic and career fairs, are held in the facility.
Location: 1710 Market St, Tacoma, WA 98402
---

InsideOut Yoga
InsideOut Yoga is located in a lovely, bright studio in the Ravenna/University District of Seattle. InsideOut Yoga's mission is to offer yoga and meditation instruction where each student is welcomed and honored irrespective of body type, age or fitness level.
Location: 5623 University Way, Seattle, WA 98105
---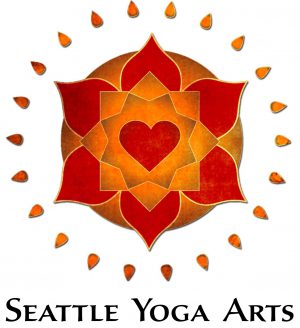 Seattle Yoga Arts
Seattle Yoga Arts offers alignment-based, heart-infused yoga that is body nourishing, soul satisfying and sanity supporting. They emphasize alignment, without losing the flow. All bodies, ages and fitness levels are welcome in our thriving community of dedicated and supportive faculty and practitioners.
Location: 1540 15th Ave, Seattle, WA 98122
---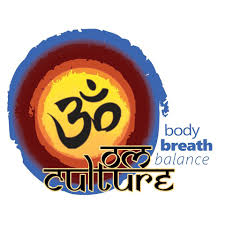 Omculture GreenLake
OmCulture is a visionary institution dedicated to the art of moving the body to move the mind to a peaceful place. They are committed to building this community through the practice of yoga, dance, wellness and other (body, breath, balance) movement practices.
Location: 7200 Woodlawn Ave NE, Seattle, WA 98115
---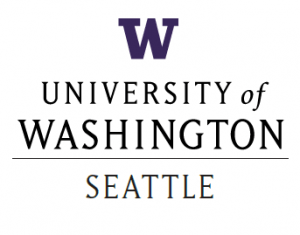 UW Seattle Tower:
Need a stretch, and working at the UW Tower?  Come join Alexis Wall or Bomani Siwatu. They meet every Thursday for FREE yoga classes at the UW Tower Basement Gym! Beginner to intermediate flow yoga integrated with breath. Bring your mat and comfortable attire.
Location: 4333 Brooklyn Ave NE, Seattle, WA 98105
---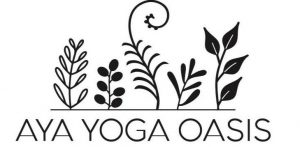 Aya Yoga Oasis
Aya Yoga Oasis is a safe, accessible, and nurturing yoga sanctuary for all people; an urban oasis for those seeking connection and empowerment through the development of the physical, mental, and spiritual aspects of their yoga journey.
Location: 155 SW 152nd St, Burien, WA 98166
---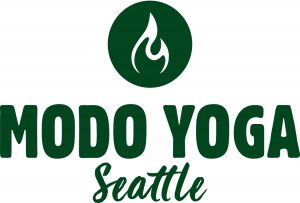 Modo Seattle Yoga
Modo Yoga Seattle is a community of inspired students, joined together by our love of yoga, our commitment to protecting the earth, and our drive to bring more peace into the world. Whether you are an absolute beginner or a more experienced student, they offer accessible classes that are challenging, healthy and fun!
Location: 7110 Woodlawn Ave NE, Seattle, WA 98115
---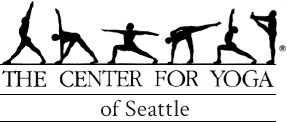 Center for Yoga of Seattle: 2261 NE 65th St, Seattle, WA 98115
Iyengar Yoga is a meticulous, precision oriented, form of hatha yoga developed by BKS Iyengar, the most influential yoga teacher of the past century. Students should expect attentive, detail oriented instruction making even the most basic yoga postures come more alive.
Location: 2261 NE 65th St, Seattle, WA 98115
---

Shefayoga Roosevelt
Shefayoga is a state-of-the-art studio located in Seattle's Roosevelt. They offer heated yoga classes taught by experienced Hot Hatha and Power Vinyasa instructors. 
Location: 6521 Roosevelt Way NE, Seattle, WA 98115
---

Tuladhara Yoga
Tuladhara Yoga is located in Lakewood where they honor diversity. Their pillars Energy, Breath, and Balance focus them around providing everyone with a complete Yoga experience.
Location: 7304 Lakewood Dr W, Lakewood, WA 98499
---

Be Yoga Burien
Be Yoga Burien is a yoga and barre studio which strives to create an atmosphere that is welcoming, inclusive and healing. The intention is that, through conscious breath and movement, people are profoundly connected to themselves, their bodies and each other.
Location: 636B SW 152nd St, Burien, WA 98166
---

Whether you're a beginner or a seasoned yogi, CorePower believes in working every muscle and every emotion. Their classes, instructors and network of over 200 yoga studios nationwide welcome you when you're ready for a yoga fitness experience unlike any other.
Location: 4535 12th Ave NE, Seattle,WA 98105
---
To learn more about this month's yoga activities, register to join UW Yoga Month 2019! Special thanks to our sponsors BECU, US Bank, and AT&T as well as to UW Recreation.