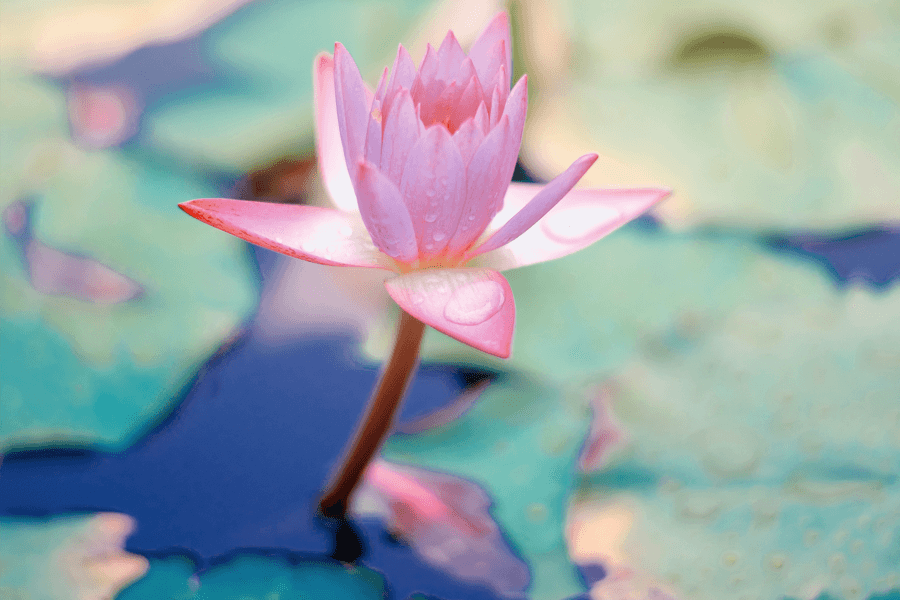 This Fall, Make Yoga and Meditation Central to Success
Fill your fall quarter with yoga! Check out recurring class options below and be sure to register for Yoga Month–four weeks filled with free classes and inspiring events across campus and at partner yoga studios throughout the greater Seattle area. It all kicks off October 1!
---
School, errands, sports practices, work projects. Who has time for it all? You do, of course!
Whether it's getting children to school before the bell or making sure that the presentation for Monday's meeting is pitch-perfect, you make it happen on a daily basis—even if that means making sacrifices along the way. But what if your own health and wellness wasn't one of them?
Amid all the bustle and business of the time between school starting again and the crunch of the holiday season, it might seem like there's hardly a chance to set things aside for a moment to just breathe and be. But here at The Whole U, we encourage you to think differently. We know you have it in you.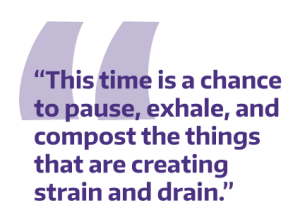 Instead of viewing these last four months of the year as a time that necessitates making sacrifices to your own wellness in pursuit of projects and goals, we invite you to buck the harried and hurried narrative we so often impose on our lives and make wellness the main avenue—rather than a perceived detour—in setting your route to professional and personal success.
Sounds good, you say, but how? Look no farther than our fall yoga classes and meditation series to help you stay centered and on-track without sacrificing your overall wellbeing. Whatever your schedule, chances are you'll find an option below that can work for you.
---
Ditch the strain and drain with an all-day retreat
Set a Saturday aside to set yourself up for success with our October 26 full-day retreat—Moving Inwards: Introspection, Creativity, and Sweet Connection—at the Waterfront Activities Center from 9:30 a.m. to 4 p.m. ($45).
Led by Danny Arguetty, Mindfulness Program Manager at UW Recreation, this daylong immersive retreat will provide space and strategies for looking inward, acknowledging the gifts present in your world while also utilizing meditative techniques and simple movements to gain physical and emotional clarity.
"This time is a chance to pause, exhale, and compost the things that are creating strain and drain," says Danny. "Into that letting go it is an opportunity to refill from the inside out, gain perspective, and recalibrate physically and mentally so we can all show up more refreshed for our families, work, and our community."
---
Want early bird energy?
If you're coming in for work at UW Seattle, set your alarm an hour earlier to reap the energizing, centering benefits of a 7-8 a.m. Yoga Series at the Tower every Tuesday across ten weeks beginning September 24 ($55). Tolle VanLaanen, an experienced yoga instructor who also works in the Tower in Refill Authorization, will lead this series. (SERIES FULL)
---
Looking for lunch hour power?
If you're less inclined to rise early, sign up for the nine-week Vinyasa Series at the HUB from 12-1 p.m. starting Tuesday, October 1 ($50) and spend lunch hour in a dynamic heat-building practice synchronizing movement with breath.
"Summer Yoga at the HUB was awesome," wrote one participant in the HUB's summer series. "The instructor Sally Frankenberg was excellent, her sequences are great and the way she cues helped me fix quite a few of the poses I have been doing incorrectly for years."
If you work closer to the water, then definitely sign up for Vinyasa Series at South Lake Union beginning October 9 and continuing every Wednesday for eight weeks ($45) from 12-1 p.m. Taught by Li Zhang, the series will focus on thoughtful sequencing and movements coordinated with breath with posture options to support all-levels.
---
Dreaming of dreaming deep?
This fall, we're featuring two Deep Relaxation Series at the HUB. Over the course of just 25 minutes, you'll engage in progressive relaxation methods that support your body in releasing built up tension, letting go of mental stagnation, and rejuvenating you so you can reengage with the rest of your day. Just lie down, unplug, and simply be.
Each series goes for nine weeks with Series A beginning Tuesday, October 8 from 12-12:30 p.m. and Series B beginning Thursday, October 10 from 12:45-1:15 p.m. ($30)
---
Mind on the prize, but pressed for time?
What happens when you can effectively take inventory of the present moment to make more skillful and empowered decisions for the sake of a more centered, peaceful, and enriched life? Find out at one of two Meditation Series at the HUB—each utilizing brief spinal warm ups and various meditation focal points that provide a strong foundation for greater awareness, increased mental clarity, improved productivity, reduced stress, and expanded consciousness.
Each series goes for nine weeks with Series A beginning Tuesday, October 8 from 12:45-1:15 and Series B beginning Thursday October 10 from 12-12:30 p.m.
---
Health-conscious at Harborview?
You're in luck. The UW SOM Wellness Committee and The Whole U team up to bring you FREE yoga every Monday and Thursday!
Catch instructors Liz Blanton or Rose Cano on Monday afternoons from 12:15-12:45 p.m. in 6 EH-Room 43 and Joe Merrill on Thursday mornings from 6:30-7:30 a.m. in 5 CT-Room 80.
The Harborview Resilience and Well-Being Committee and The Whole U are proud to offer FREE guided meditation sessions every Wednesday and Thursday to build your capacity to return to an inner calm, even when encountering situations that cause stress.
Join colleagues on Wednesdays from 12-12:30 and then again from 12:30 to 1 p.m. 6 East Hospital, Room 43 (6EH-43) or on Thursdays from 4-4:30 p.m. and again from 4:30-5 p.m. in 6 East Hospital, Room 43 (6EH-43).
---
Are you beginning to feel like you can tackle everything in your busy professional schedule as well as advance your own personal wellness? We hope some of the above offerings can serve as stepping-stones to helping you feel like you can. If you're still in doubt, why not sign up and find out!