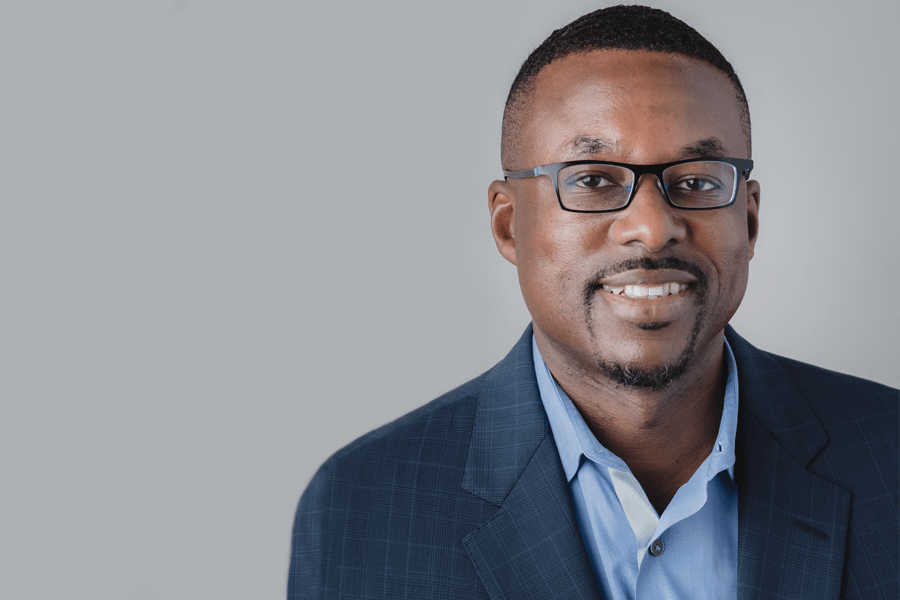 Staff Story: Shondell Reed
Two years into law school at Seattle University, Shondell Reed knew he had to make a change.
"I knew I didn't want to practice law," says Reed, who today serves as Senior Associate Athletic Director at the University of Washington. "But I also knew my law degree would be helpful in another career."
Growing up in the Los Angeles area, Reed always loved playing and watching sports. In law school, he found he was spending much of his time away from studies watching games and talking sports with classmates.
"Finally, it just hit me," he recalls thinking. "If this is what I really care about, how can I make a living doing it?"
He could think of several possible options. He could take his law degree and become an agent or general manger. And there was always a middle road of practicing sports labor law. But when Reed shared his thoughts about not practicing law upon graduating, fellow classmates tried to dissuade him.
"I got a lot of pushback from classmates about how this probably wasn't a good idea," he says. "But I just knew I had a passion for sports and that if I was going to be working, grinding 40, 50, 60 hours a week, it should probably be something I enjoy doing."
In spite of his classmates' advice, Reed accepted a sports marketing internship at UC Berkeley on receiving his degree. He compares the decision to pushing away from shore on a boat and never looking back. The future flush with uncertainty, he felt failure was not an option.
"I was scared out of my mind that I might have been making the wrong decision," he says of himself at the time. "It was almost like walking the plank."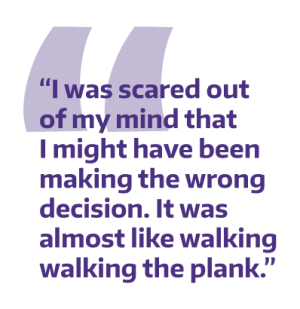 One day partway into his internship at Cal, while working as the "on-court promotions guy" during a Men's Basketball game, Reed came face to face with his decision to blaze his own trail. A Cal alumnus who'd written Reed a letter of recommendation for law school recognized him from a courtside seat.
"I'll never forget it: he saw me on the court throwing t-shirts and he stands up and says, 'Shondell!'" He didn't say another word, but at that moment, from reading his body language alone, Reed felt he knew exactly what the man was saying.
"It felt like he was saying, 'I helped you go to law school; why are you now throwing out t-shirts at a Cal basketball game?' The look he gave me was: 'What are you doing here?'"
The two didn't have a chance to connect after the game, but Reed looks back on their brief interchange as one of those moments where he knew he was taking a different path. "This has got to work," he told himself.
So he put in the work—adopting a "proactive, passionate" approach wherein, everyday, he'd prove himself a good teammate for whom no job was too big or too small. Reed might not have been wholly enamored of the world of sports marketing, but he entered into the role recognizing it as a stepping-stone toward his greater goals.
Rules and regulations
While working at Cal, Reed found that the set of skills he'd honed in law school easily translated to the realm of NCAA compliance. The book of NCAA regulations was similar to what he had encountered at law school and he determined to master the ins and outs of collegiate rule-making.
"Every rule on the books has a legislative history of how it came to be," Reed says. "You can see the history, the genesis—just like how bills are passed into law."
All NCAA regulations are generated by member colleges and universities and voted on once a year. And every college has a compliance office or position that works directly with coaches, student-athletes, and administrators to evaluate changes and possible outcomes.
"A lot of times, if you see who's requesting or generating a legislative proposal, you can get a good sense of why they are doing so," Reed says. "Every single time, there's some competitive or non-competitive advantage built in somewhere."
Reed quickly realized he could combine his understanding of rules and laws to forge ahead in his quest for a fulfilling, full-fledged career in sports. "Applying a rule to a set of facts," he recalls thinking at the time. "Maybe this will be my niche."
He started applying to jobs in compliance. He was getting ready to fly to Fairbanks, Alaska to interview for a full-time collegiate compliance position when he received a call from Ohio State with an offer of an internship. The role at Ohio State wasn't full-time, but Reed says the chance to work for a big name in college athletics was too great to pass up.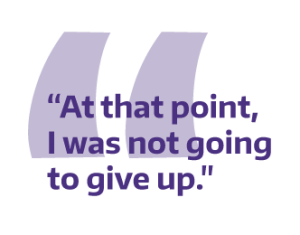 "At that point, I was not going to give up."
The role at Ohio State sped Reed on the way to an administrator position at Colgate University in Hamilton, New York, where he would spend eight years, rising to Senior Associate Director of Athletics and later Acting Director of Athletics. Every step of the way, Reed's training in law came into play.
"In law school, I learned to put together a clear, cogent argument, to think on my feet, debate, discuss, critically analyze a set of facts—all those things are valuable," Reed says. "I loved every minute of my law school experience."
The experience equipped him with a "transformative" skill set similar to the one he feels student-athletes have the opportunity to get at the UW.
"Here, you have access to world-class professors; world-class alumni; access to some of the best resources from a medical, nutritional, and training perspective; and access to some of the best coaches and their craft," Reed says. "After your four years, you'll be sent off into the world with the tools to serve you well for the next sixty years."
Now in his role as Senior Associate Athletic Director at the UW, Reed says part of his job is keeping those mechanisms that launch students on that "life-changing trajectory" well tended and in working order.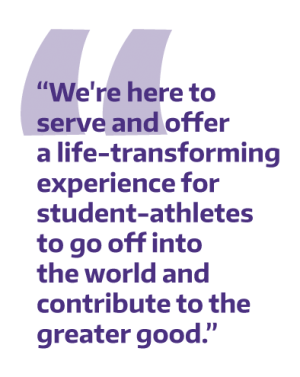 "We're here to serve and offer a life-transforming experience for our student-athletes to go off into the world and contribute to the greater good," Reed says. "That's why we continue to support all the sports—not just the large revenue-generating sports like a football and basketball—because of the opportunities they provide for student athletes."
As Senior Associate AD, Reed also oversees UW's compliance staff, as well as the UW Athletics' strength and conditioning, equipment, athletic training, sports psychology and nutrition staffs. The challenges are plentiful and crop up daily, but there's a certain satisfaction to taking care of each in turn as they arise.
Reed also serves as sports administrator for seven varsity programs: men's and women's basketball, men's and women's soccer, men's and women's tennis, and men's crew.
"I tell coaches when we first meet that my role is to support them, for us to work together to give the best experience possible to our student-athletes and I promise I'll be around, but I'll stay out of the way," Reed says. "It's a partnership. It's collaborative. It's fun."
Reed describes the environment at UW as having "an energy that keeps you young."
It's ultimately the people in UW Athletics, he says, who make what might otherwise seem relentless work enjoyable.
"You get to work with coaches who are highly driven working in a pressure-packed environment along with all the other staff members and exec team," Reed says.
"In a lot of cases, we're aware of student-athletes well before they get here and then, by the time they leave after four years, you feel like you've known them forever."
Reed also credits UW Athletic Director Jennifer Cohen for providing UW Athletics with an evenness and energy not often found elsewhere.
"Jen Cohen is one of the best athletic directors in the country; I've been around a few AD's and she doesn't approach it like any of them," Reed says. "Her ability to relate to people is off the charts. Jen has such a heart and such care, but also understands the business side to this."
Reed says the best compliment he can pay Cohen is that "she ascended into the top seat and she did not change, because sometimes that's hard."
Cohen and countless other coaches, staffers, and student-athletes have also come to serve as role models for Reed's nine-year-old daughter, Samara.
"Now that I have that opportunity to bring her to athletic events and have her around strong women who are excelling in sports and doing well in the classroom—to be around those types of people and to see that side of it, I didn't realize that would be a benefit of having this job."
---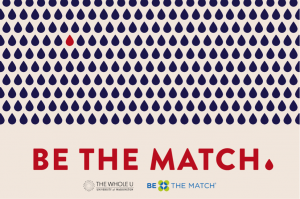 Shondell Reed is a marrow donor as part of Be the Match, a first-of-its-kind UW partnership that seeks to save the lives of people with rare blood cancers by growing and diversifying the nation's largest database of potential marrow donors. Hear more from Shondell about his experience and why you should consider registering as a potential donor below.
---
---
You can learn more about UW's partnership here.