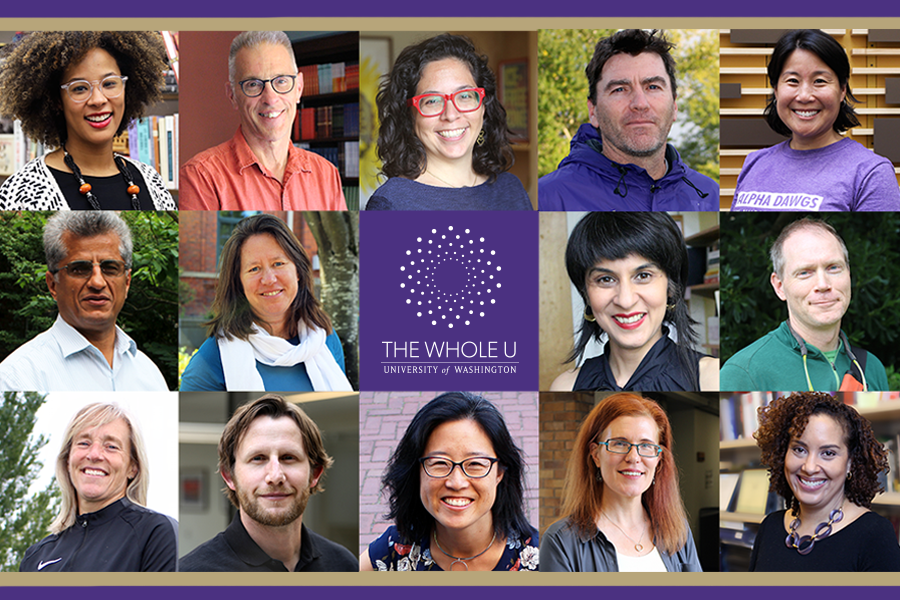 Look Back to Get Ahead in 2019!
The Whole U's eight-week Dare to Do challenge to make positive, lasting improvements in all areas of life is set to begin Monday, January 7. Each week of the challenge will focus on a different area of wellness, setting you up for success with a holistic approach for making healthy changes into enduring habits.
Register here if you haven't already and Dare to Do with us in 2019!
To help get you inspired to reach any goal you've set for the New Year, we took a look back on some of the insight, encouragement, and wisdom we gathered from the University of Washington's community of experts and educators over the past twelve months. If you're inspired by what you read below, there will be more to come this January and beyond!
---
"Talk to yourself the way you would talk to your dearest friend. Be kind and loving."
—Elise Ray, Head Coach, UW Gymnastics (Join Coach Ray and The Whole U on January 9 for a motivational Dare to Do kickoff seminar on successful goal setting—register to attend here.)
---
"Commitment is doing the thing you said you were going to do long after the mood you said it in has left you."
—Melissa Maxwell, Senior Designer, UMAC; Competitive Masters Rower
---
"If you're moving, you're already lapping the guy on the couch."
—Karen Cornelio,
Zumba Instructor, UW Recreation
---
"Today I will do what others won't, so tomorrow I can accomplish what others can't."
—Sara Lopez,
Lecturer, College of Education, quoting former NFL star wide receiver Jerry Rice
---
"The beginning is the most important part of the work."
–Teresa & Chris Koeppel,
TRX & Indoor Cycling Instructors, UW Recreation, quoting Plato
---
"You CAN do this! You just have to choose to do it! The hardest part is showing up. Once you're there, let the fun begin!"
—Sarah Nishikawa, Group Fitness Instructor, UW Recreation
---
"Cultivating the root, leaves get exuberant by themselves."
—Yijiao Hong,
Tai Chi Master, Whole U Fitness Partner
---
"Think of exercise like you do showering, brushing your teeth, or eating: one time just won't cut it. It's a lifestyle, not a checklist."
—Stacy Lundquist, UW Recreation
---
"If you can dream it, you can do it."
—Alysia See,
UW Indoor Cycling Instructor quoting Walt Disney
---
"Keep it fun. Be where your feet are."
—Laura Houston,
Research Scientist in Pediatrics, UW School of Medicine
---
"Don't give up what you want most for what you want now."
—Vickie Sheehan,
Assistant Director of Communications, Finance & Administration
---
"Don't let your mind hold your body back. So much of exercise is mental. If you want something bad enough, chase after it."
—Jaron Burke, UW Recreation
---
"Embrace and respect."
—Lauren Updyke,
Assistant Director, The Whole U
---
But wait! That's just a fraction of what we learned from UW's community of scientists, scholars, staff members, and coaches in 2018. We understand that wellness goes well beyond a workout. Get motivated to make 2019 your best year yet with a look back on the faculty and staff whose stories we featured in our weekly Spotlight series over the past year.
---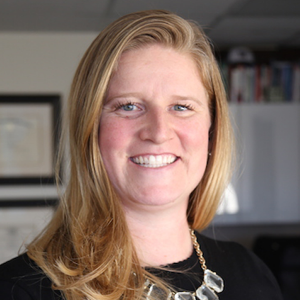 "If I can build their awareness around the mental skills that they have so they can access those skills when the crunch time happens, I've done my job." UW Athletics director of Counseling and Sport Psychology Cassie Pasquariello shared her approach for helping student-athletes develop winning mindsets for life.
---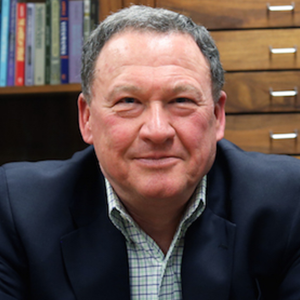 "If done right, the physical education curriculum can be the most important part of one's education." Historian of sport and physical culture Jack Berryman revealed the surprising history of exercise as medicine and why, after nearly 100 years, we're finally getting back to the beneficial basics of physical education.
---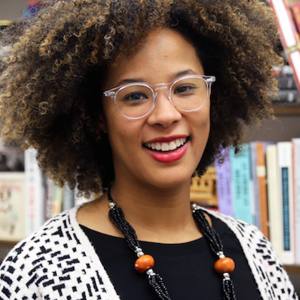 "You cannot fight for justice without looking back." Associate professor of political science Megan Ming Francis traced the civil rights movement's fight without end, delving into the oft-unsung revolution in criminal procedure in the 1930s and 40s that set the stage for civil rights victories in decades to come.
---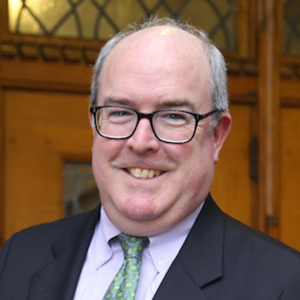 "People seek music to facilitate certain activities; it helps us crystalize, organize, compartmentalize, or clarify ways of thinking and feeling." UW School of Music Chair of Music Education Steve Morrison explored the study of how cognition and culture shape music learning and how "music acts on us as much as we act on it."
---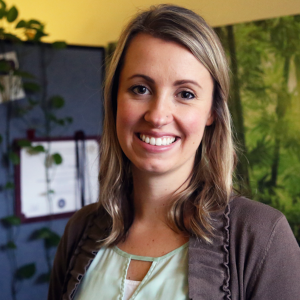 "My main message and purpose is to outline the risks of what's possible, but also what you need to know to be prepared and be safe." We went behind the scenes of UW's Seismic Resilience Program with its manager, Stacie Louviere, to learn what can be done to prep for the next big earthquake in the Pacific Northwest.
---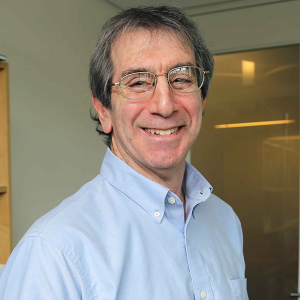 "I saw television as one more place where kids could find science." Eric Chudler, the brain behind the Emmy-winning children's TV show BrainWorks and UW's Center for Sensorimotor Neural Engineering, shared insights onto how to educate kids about some of the most complicated networks in the human body.
---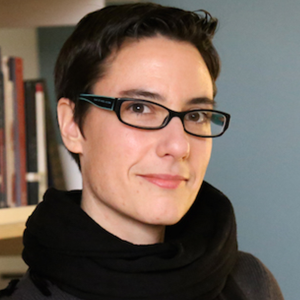 "Looking at ancient graffiti, we get the voices, the literal words, of women, slaves, prostitutes, construction workers—literally the entire spectrum of Roman society." Sarah Levin-Richardson shared what graffiti on the walls of a Pompeiian brothel can teach us about sex and agency in the ancient world.
---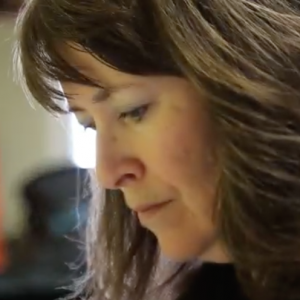 "It seemed like an almost impossible challenge, but in the end [producing one painting a day for a whole year] really grew my practice." Sarah Guthrie, director of communications for UW Pharmacy, welcomed us into her home studio for a look at how concepts of "joy" inspired her to make 365 paintings in a year.
---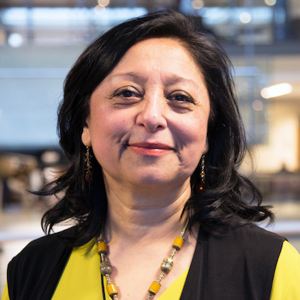 "This is nature's ultimate expression of fairness, inclusivity and balance on earth—a planetary equilibrium of day and night, light and darkness." Lecturer in Persian Shahrzad Shams shared the traditions and history of Nowruz—Persian New Year—in advance of a first-of-its-kind celebration at the UW last March.
---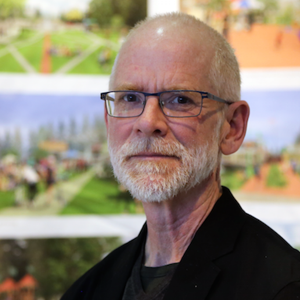 Jim Nicholls of the UW College of Built Environments walked us down Main Street as part of a retrospective on the 15-year legacy of his UW Storefront Studio class, which partners with small towns to invest the academic capital of the UW to study and improve downtown districts across Washington.
---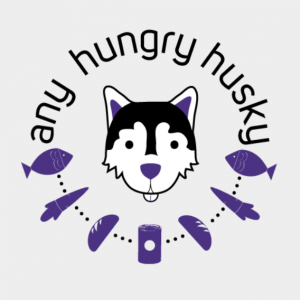 "Part of what we're trying to do is alleviate hunger and the stress that comes with not being able to afford groceries because you're having to pay for living in Seattle." In May, we looked at how UW Campus Food Pantry serves the UW community before partnering to collect food items at UW Fitness Day.
---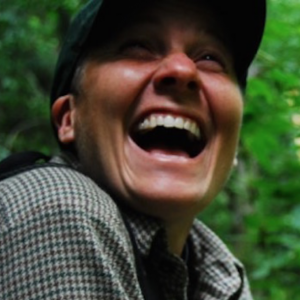 "Working a small farm is one of the most powerful jobs a person can do in that it leads to health in a lot of ways—there's a cascading impact." Recognized for her teaching and environmental advocacy with a Husky Green Award, Beth Wheat explained how an interest in small-scale food production became a career.
---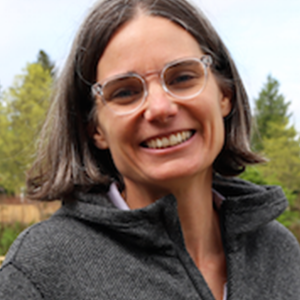 "There's a human experience in that relationship [with nature] that you will miss if you don't get out there." Husky Green Award-winner Amy Lambert looked back on her journey from working on a cannery line in Alaska to life as a conservation scientist at UW able to link her passion for art with conservation.
---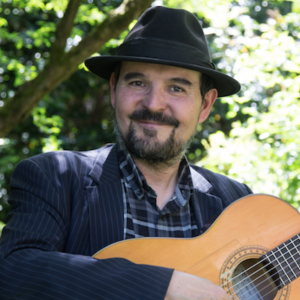 "You could have 500 people clapping along to two people dancing and playing guitar, so it's a real communal style of music and dance." We sat down with world-renowned guitarist Ricardo Garcia, a visiting artist at the UW School of Music, who unfurled a history of flamenco music and how the artform took the world by storm.
---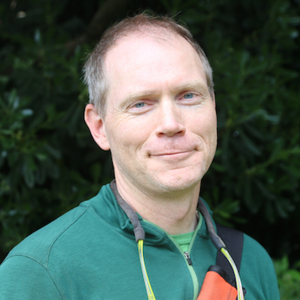 "I like doing applied research with purpose behind it: I want to figure out what's gone wrong, how to fix it, how to improve a lake, so people can do more on it." We went deep with Husky Green Award-winner Jim Gawel of UW Tacoma to explore how lakes can serve as teaching tools for students and communities.
---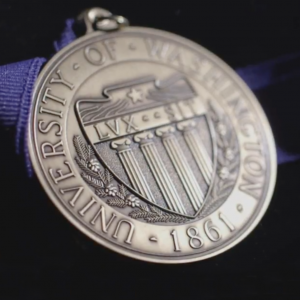 "The Distinguished Staff Awards celebrate the amazing contributions of staff who work tirelessly to make the UW one of the best public research universities in America." To celebrate the winners of the UW Distinguished Staff Award, we interviewed each and got the story behind their stories of success.
---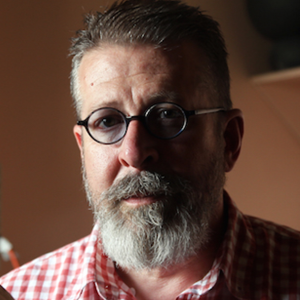 "It's a really, really challenging class; outside of sport, [sculpting] is a process of sustained labor and vision you don't see much of these days." Renowned sculptor Doug Jeck gave us a tour of the UW ceramics complex to coincide with his Intermediate Sculpture class's final critique of their standalone life-size figures.
---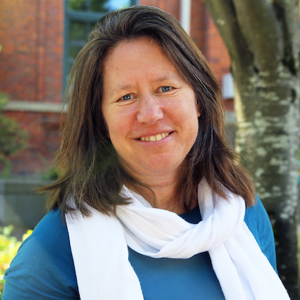 "Burnout is a huge problem in the nursing profession and in the healthcare profession as a whole." Jane Compson took us behind the scenes of C.A.R.E., a portal she designed at UW Tacoma that introduces self-care and stress-reduction practices and research to nurses, students, or other working professionals.
---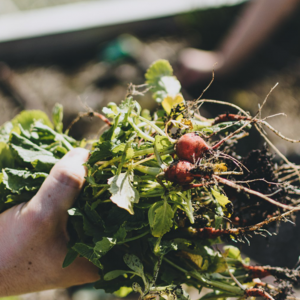 "It's like a workshop or a studio where people can just come together and casually share information." We got down and dirty pitchforking compost at a UW Bothell community garden work party, but that was only after shooting a video profile of this shared campus space where students and staff come together over food.
---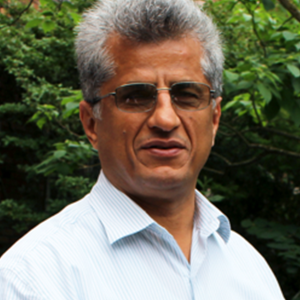 "Accessibility has a lot of intersection with usability. When we make a product accessible, we are making it more usable so everyone can benefit." Hadi Rangin shared his inspiring story of how, after going blind, he dedicated his career in computer science to helping other people with disabilities thrive in the workplace.
---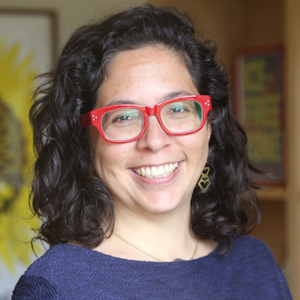 "Discovering we have one of the largest immigrant detention centers on the West coast 45 minutes south of campus is a huge revelation for many." UW School of Law professor Angélica Cházaro shared how recent tumult in the world of immigration and refugee law is bringing more awareness to how it is carried out.
---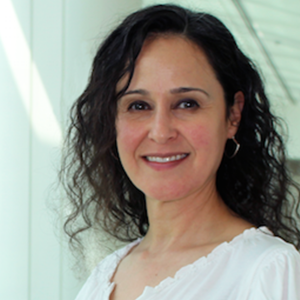 "We aim to create the intellectual space for those universal concepts of justice and guide the students as they find the tribal roots for that notion of justice." Co-director of the University of Washington Tribal Court Public Defense Clinic Brenda Williams took us behind the scenes of the sovereign institution of Tribal Court."
---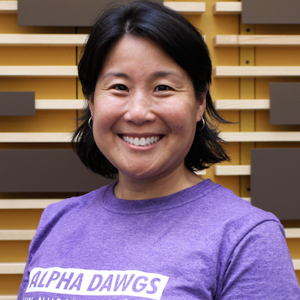 "It's about making sure we're putting out the best nurses possible and…guaranteeing there are diverse nurses who can address health issues in every community." Carolyn Chow shared how Nurse Camp at UW Medical Center opens possibilities of a career in medicine to students who might not have considered it.
---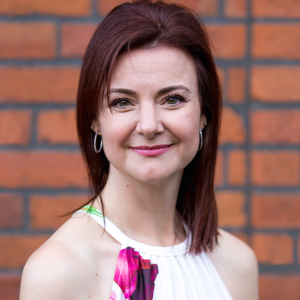 "Here, we do so much to educate our students about what is available to them and encourage them to ask questions." Barbara Bartolatz holds the unique distinction of having worked at UW Tacoma before she'd ever graduated. She shared the story of her unique path to a degree—and a dream job in development.
---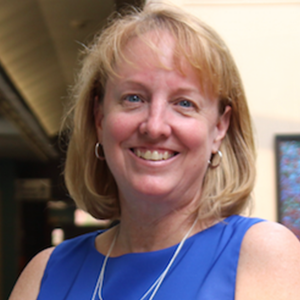 "There's a high level of stress for social workers. Boxing is that one thing I'm committed to doing that takes me away from any stress at work." We hit the gym with Sandra Kinney of the UW School of Social Work, who shared how her boxing routine at Seattle Boxing Gym helped her K.O. a devastating cancer diagnosis.
---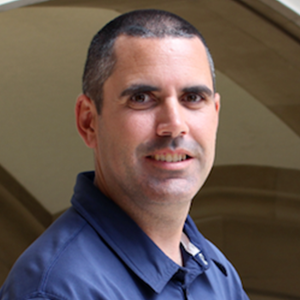 "How do we deal with adversity and failure? To me, that's a central theme of everything I do when I coach, and I think it bleeds into how I teach." Professor Andrew Loveless shared his approach to open-source course prep and how lessons from a career in amateur tennis continue to shape his in-class approach.
---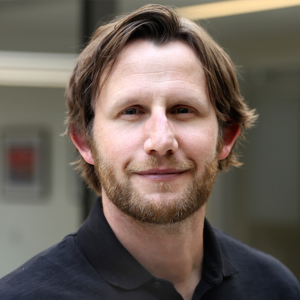 "We sit down with folks and help them navigate really challenging situations in their work life or student life—anything they have going on with colleagues, supervisors, or people they're trying to supervise." We dropped by the University Ombud office to ask Chuck Sloane what an ombudsperson does anyway. A lot, it turns out!
---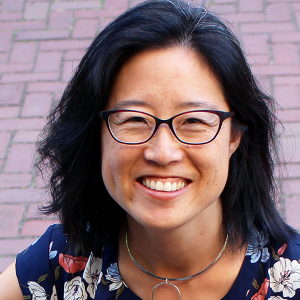 "If we, as educators, have a responsibility to help students realize their potential, but can do that for some kids and not for others, then that's a miscarriage of the purpose of public education." Ann Ishimaru shared how historically marginalized groups can be catalysts for systemic change in education as a whole.
---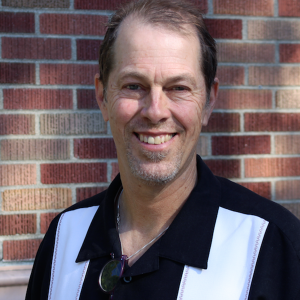 "For the people of Trinidad, the steel pan represents irrepressible creativity and a determination to express themselves and assert themselves through music and performance." Ethnomusicologist Shannon Dudley shared the history of steel pan music and how he's working to build musical community locally in Seattle.
---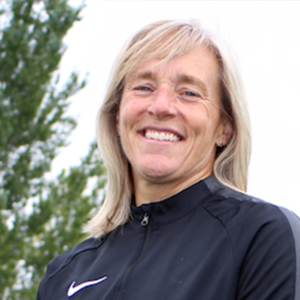 "At the University of Washington, we have everything here to be great. You just have to put the time and right attitude into it." We kicked back with Amy Griffin, former goalie for Team USA and associate head coach of UW Women's Soccer, who shared her thoughts on what it takes to attain greatness in any endeavor.
---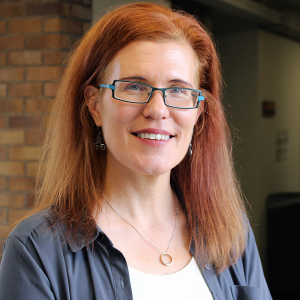 "It's women doing real, physical work and showing people that they are capable of doing, thinking, and making things that had previously been prohibited or considered unimaginable." Jennifer Bean, chair of UW Cinema and Media Studies, illuminated the nearly forgotten world of women filmmakers in early cinema.
---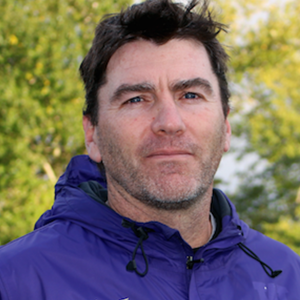 "Getting joy from maximizing your potential. If you can do that, you're going to be successful." A few days before what turned into a nail-biting match against Stanford, Jamie Clark, head coach of UW Men's Soccer, riffed on how he maximizes his team's potential and reflected on the joys of playing soccer internationally.
---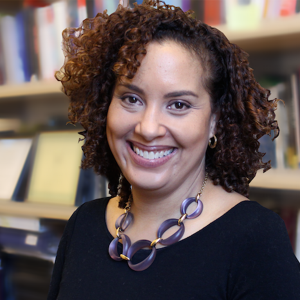 "If I was going to die…this had to matter and mean something." To coincide with the UW's partnership with Be The Match, professor Alexes Harris shared her harrowing, but ultimately hopeful story of how hard it is for people of mixed ancestry to find a donor match to cure rare blood cancers.
---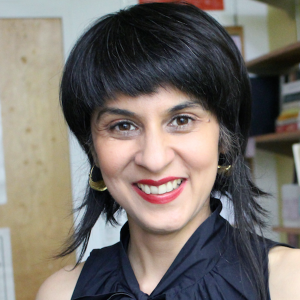 "I'm thinking about art in the studio and the street as well as the gallery and museum." Art historian Sonal Khullar shared her work chronicling contemporary art across South Asia and gave us a sneak peak at a symposium she organized on court painting in early modern India to coincide with a major exhibition at SAM.
---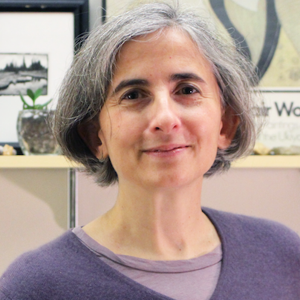 "Service learning is about getting out, using your skills, and making a difference—it's wonderful for students and an asset for the community." Leonora Clarke shared how her work managing UW Medicine's myriad service learning opportunities helped fulfill her desire to make positive impact in the world.
---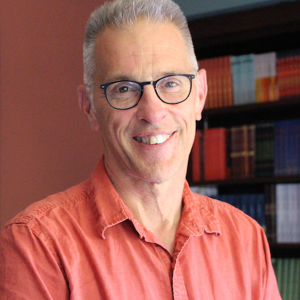 "What's great about getting students inside a prison is that it adds a completely different dimension to any classroom work they do." Steve Herbert of the Law, Societies and Justice Department investigates the consequences of mass incarceration and for-life sentencing on individuals and on society as a whole.
---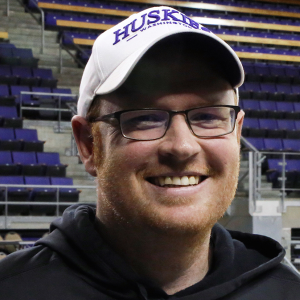 "If I was truly going to be successful in life, I was first going to have to become comfortable with who I was." U.S. Nationals-bound UW Spirit head coach Kenny Dow reflected on how learning self-acceptance unlocked championship potential in his work with Seattle Storm and UW Athletics.
---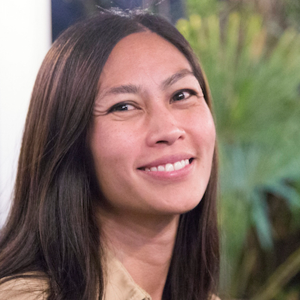 "Camaraderie and community are both big parts of happiness research: your isolation versus your community connection. [My] class also develops students abilities to take a more proactive approach to our mental and physical health." What's the secret of happiness? We asked UW Tacoma's Annie Nguyen.
---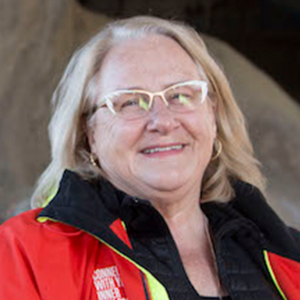 "It's something we need to confront: what does it mean to be a human being?" We went deep into the forest of the Nordic imagination with professor emerita Lotta Gavel Adams in advance of her public lecture on trolls at The Nordic Museum, collaborating on a documentary about trolls changing image through the ages.
---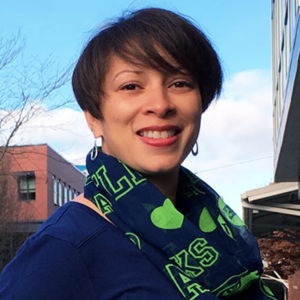 "We really emphasize critical thinking, collaboration, leadership, and strive to bring our classrooms to the world and vice versa." Lynn Hermanson's work advising first-generation college students is informed by her perspective as one herself. She also took time to share her passion for making homemade soaps!
---
We can't wait to share even more with you in the New Year! If you have a suggestion for a faculty of staff Spotlight article, email it to mleib22@uw.edu. Now, if you're ready to take it to the next level in your personal and professional life, register for Dare to Do for added resources, community, and support to help get you there!