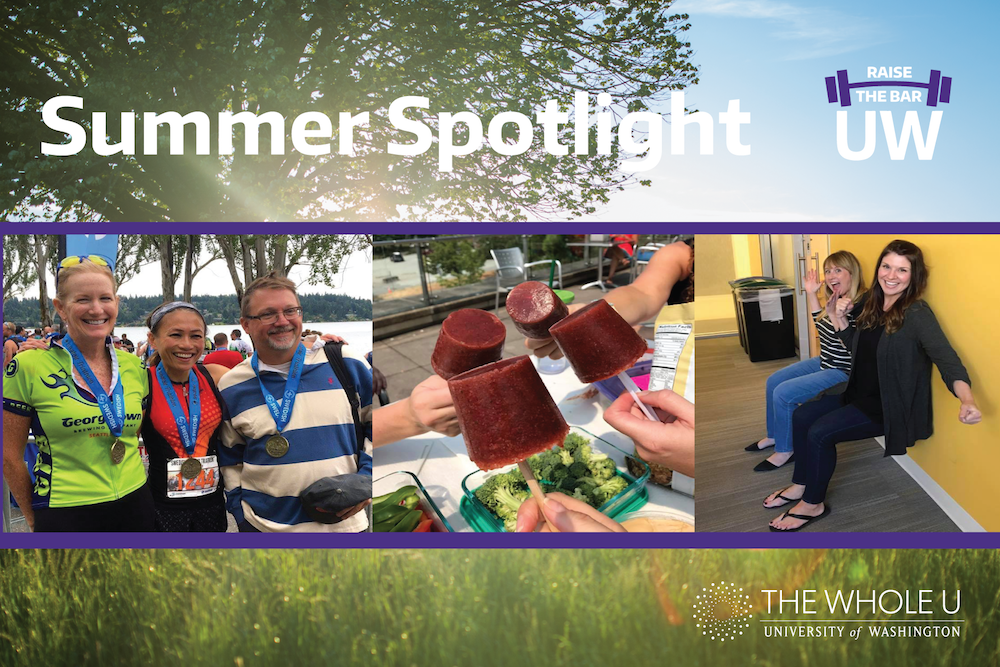 Raise the Bar: Summer Spotlight Week 6
In Week 6 of our 60-day Raise the Bar challenge for wellness in the workplace, teams across the UW took time out to experience the almost-total solar eclipse, while continuing apace with their regularly scheduled wellness- and team-bonding programming centered on physical activity, eating well, stress management, and positive affirmation.
Sue Carr, strategic initiatives and external relations manager for UW Police Department, submitted the following reflection on how Raise the Bar has her team squeezing the most from this long stretch of August.
"Raise the Bar has helped us remember the road to better health is one step, and one day, at a time," she says. "We're cheering each other on with our successes and reminding all our department members to enjoy life."
In addition to holding standing meetings whenever possible to avoid sitting all day, Sue's team has taken short breaks from work stress to color and finds fuel for the afternoon endeavoring to consume "more veggies and better foods every day!"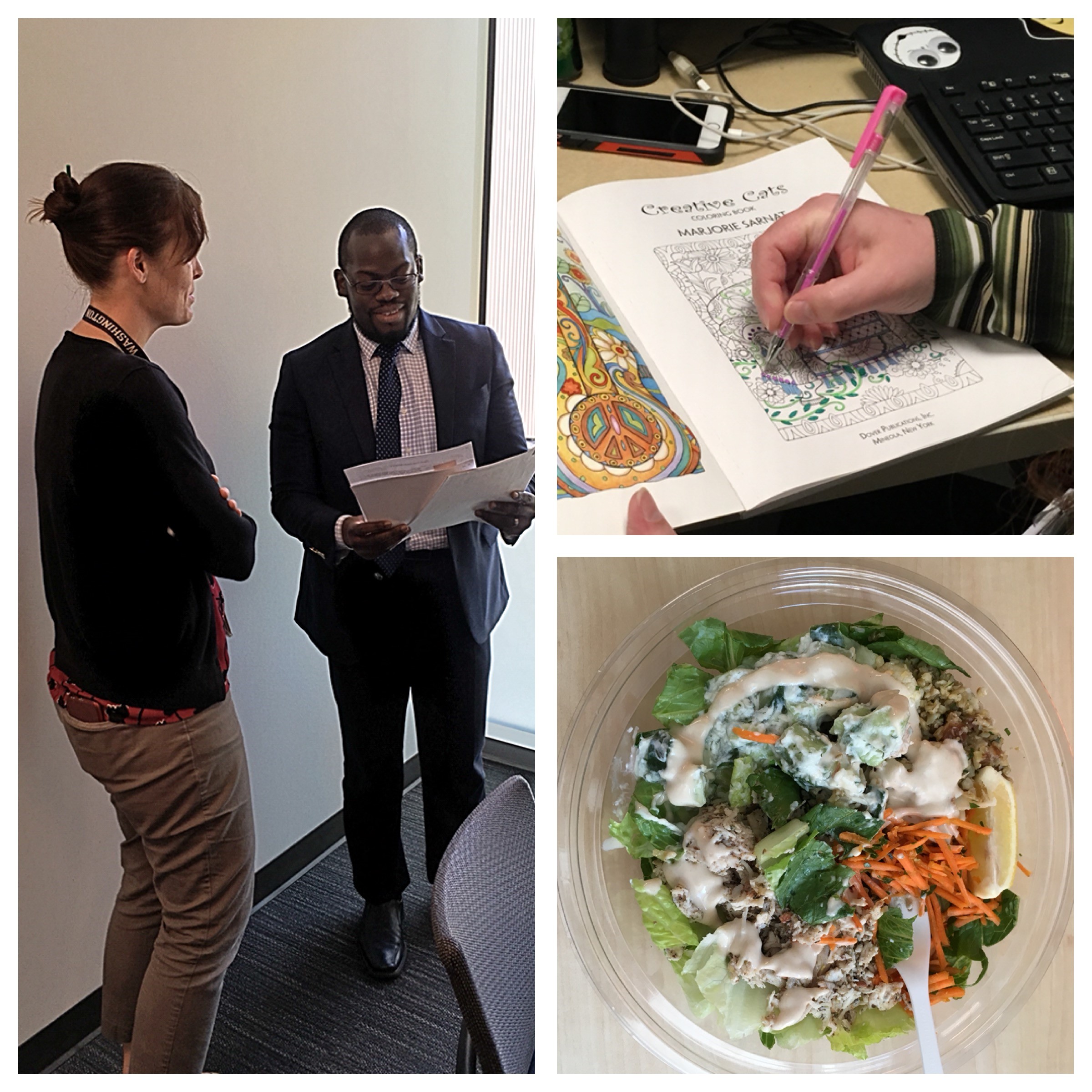 Tracy Chen shared the following series from her team's sojourn to catch the eclipse. She captured these images of the moon's progress across the face of the sun by positioning her phone behind her eclipse glasses, while keeping her own eyes well back for safety.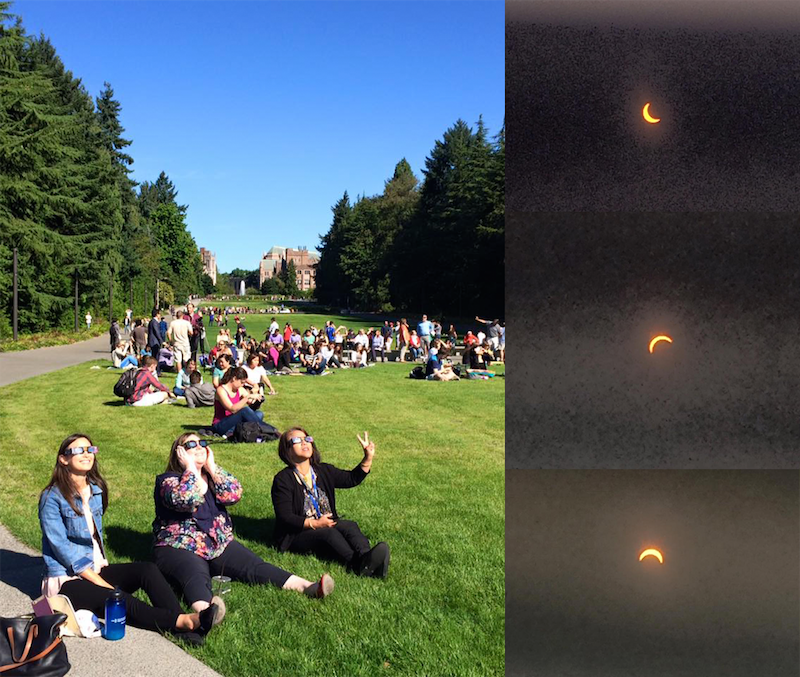 Britta Anson and the Philosophy Department staff created a viewing station on the quad to share a variety of eclipse-viewing tools with the community. Reports Anson: "A fantastic time was had by all!"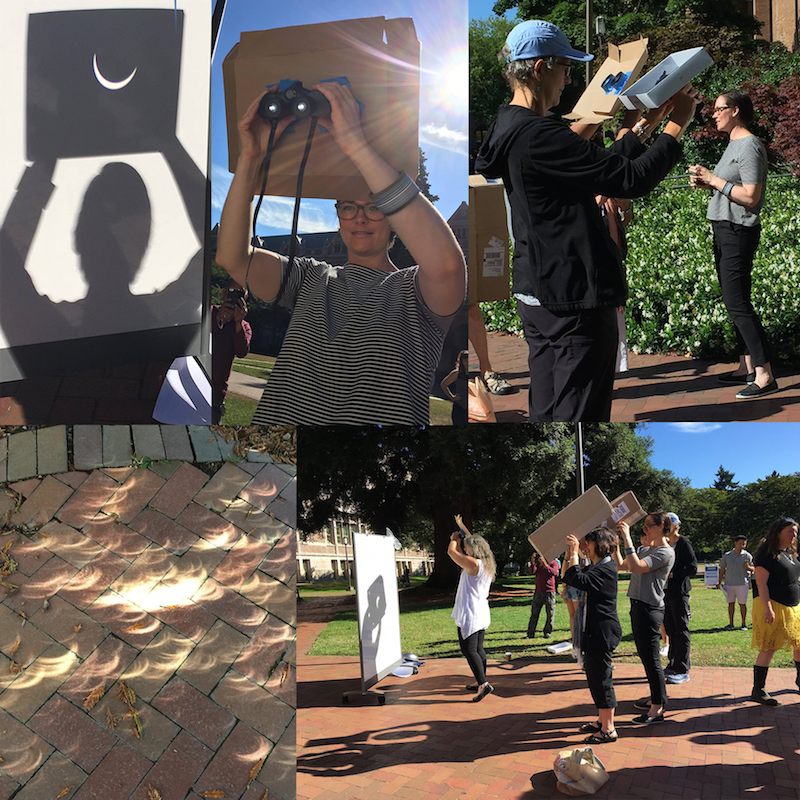 Andrea Joseph responded to a query by Whole U Assistant Director Lauren Updyke on the Being Active Facebook group about preferred times of day to work out, saying, "Most of our lab enjoys evening workouts. Here we are doing a group lifting session on Tuesday (right) and a outdoor circuit training session on Thursday (left). We are lucky to have an energetic group of engineers!"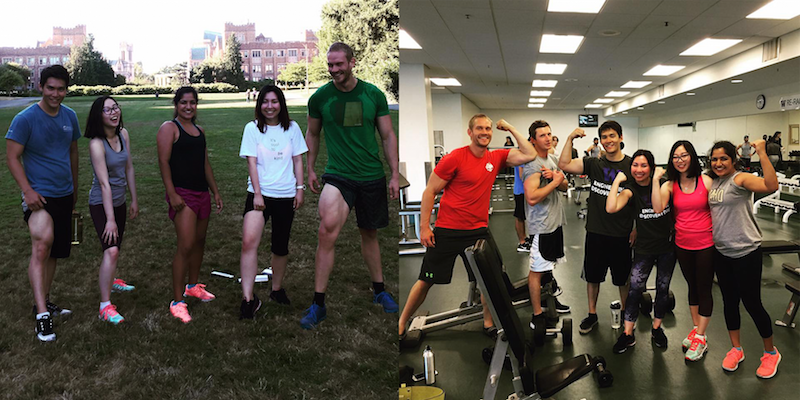 Karen Dennean of the HFS Student & Desk Services (SDS) team put together the following collage of Raise the Bar excellence.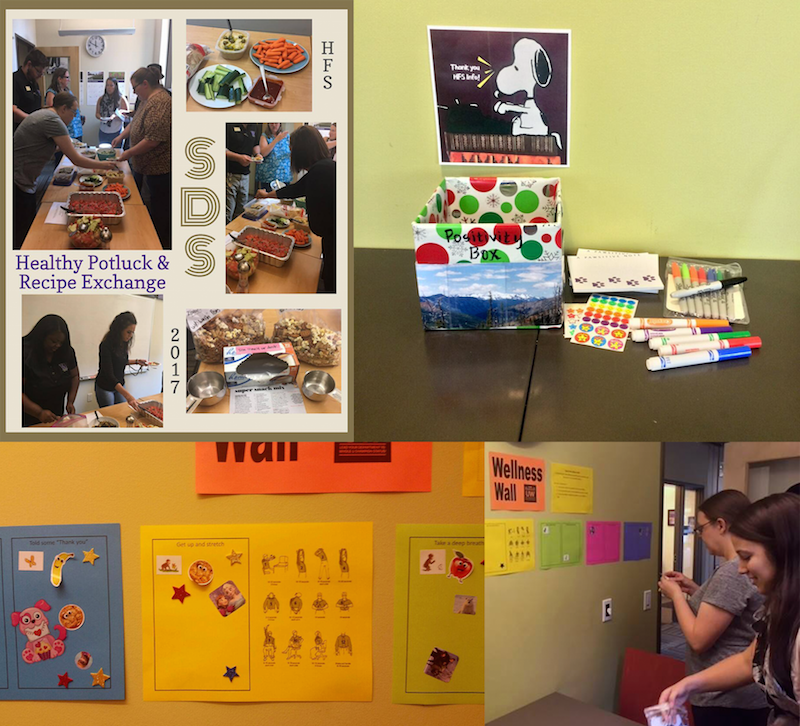 "We had a Healthy Potluck and Recipe Exchange and also created a Wellness Wall where staff can add stickers to different categories of "wellness" as they achieve a variety of goals, such as practicing mindfulness, meeting a step goal, eating vegetables, limiting screen time, telling someone 'thank you,' etc."
Dennean adds her team also created a Positivity Box where staff are encouraged to take and leave notes of positivity for each other. "Go team!" she says.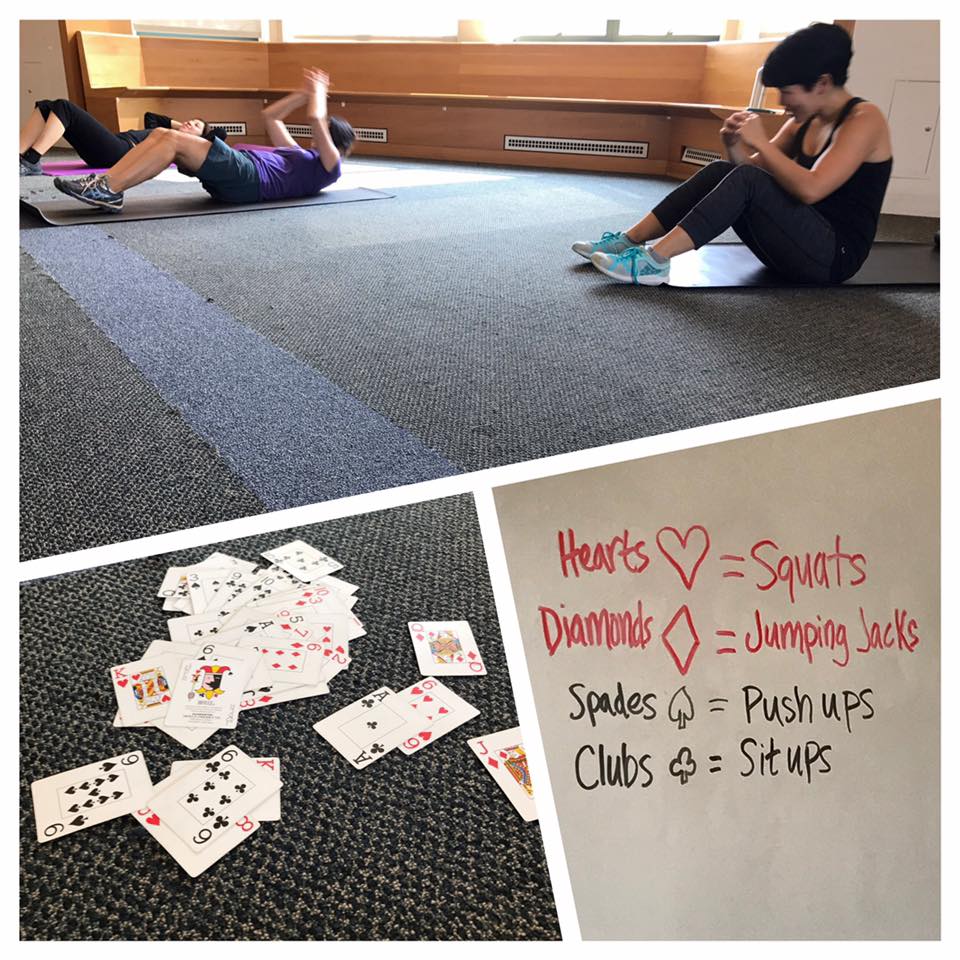 As ever, a big thank you to UW Medicine for their support! Stay strong into Raise the Bar Week 7, everyone. It will be one of your final chances to share your team's success stories, reflections, and photos. Do so on Facebook, Twitter, and Instagram using the hashtag #raisethebaruw, or by emailing them to us directly at wholeu@uw.edu.
If you haven't already joined our private Whole U Being Active Facebook group, do so and get inside inspiration from your fellow UW staff members as they post their own updates throughout the week. It's surging toward 1000 members strong!
In addition, get set for a successful September by registering to be a part of our UW-wide celebration of National Yoga Month, which will feature a slate of free classes and informative articles from UW experts featured weekly on our website.