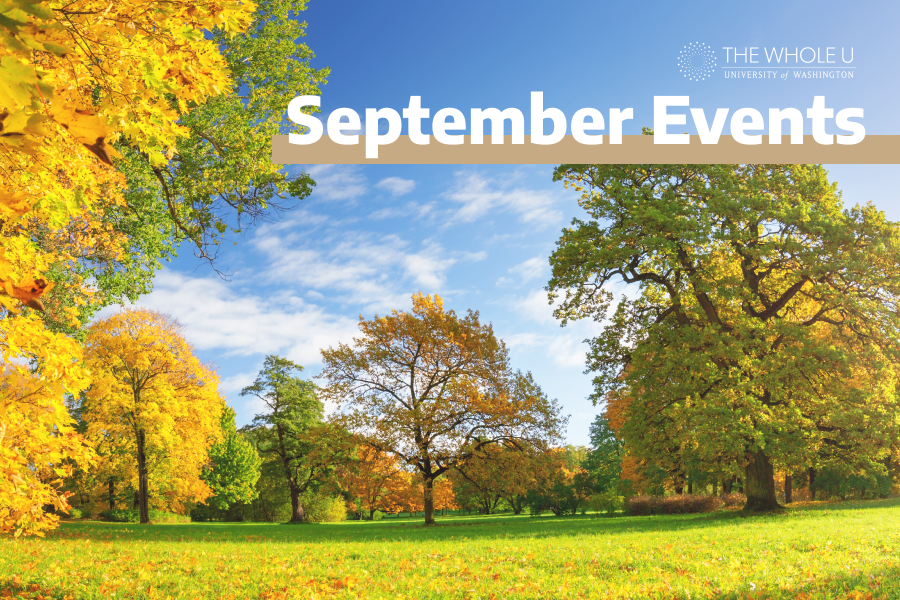 Kick off fall with these engaging September events
We're wrapping up the summer season and starting fresh with our September events! The Whole U is excited to launch these engaging wellness-focused events open to the greater UW community.
---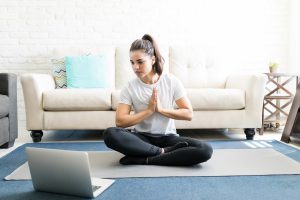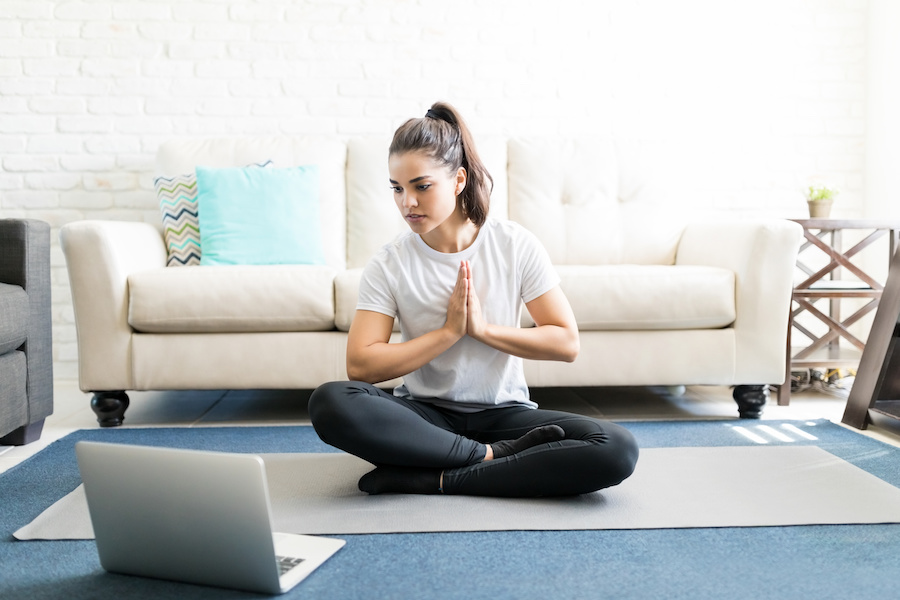 Daily 15 minute movement break
Every Monday – Friday
11 – 11:15 a.m.
Virtual
The Whole U's Daily Movement Break, which began in remote work in 2020, is way to connect virtually and take a few minutes to informally move together and connect! Whether it's a yoga, fitness and strength, or guided dance break, each day offers something a little different. All are welcome to join for a fun and light movement break!
---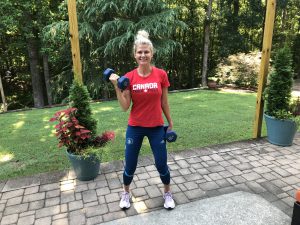 Virtual weight training class with Lauren Updyke
Every Tuesday & Thursday
6:15 a.m. – 6:45 a.m.
Virtual
Make time for training with weights and join Lauren Updyke for a 30 minute intermediate class each Tuesday and Thursday at 6:15 a.m. on Zoom. All you need is two sets of weights (at least 5lb – 25lb range) and a chair! This class will include total body and focus on both large and small muscle groups, and will finish with core and stretching.
---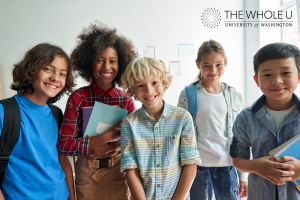 YouthCare back to school drive
Ongoing through September 26
Fall is quickly approaching and with the start of the new school year, many local youth are in need of school supplies. This fall The Whole U is partnering with UW Combined Fund Drive member organization YouthCare to provide new and gently used school supplies, clothing, shoes and toiletries. Donations will be accepted at our offices in Roosevelt Commons West (RCW) each Tuesday in September between the hours of 9 a.m. and 4:30 p.m.
---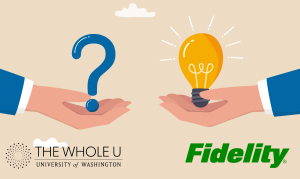 Ask Fidelity: Creating a budget you'll actually use
September 12
Noon – 12:30 p.m.
Virtual
Planning out your spending, and living within a budget, is all about freedom. Learn how to create a budget you'll use, so you're prepared for the unexpected, and able to pursue what's important to you.
---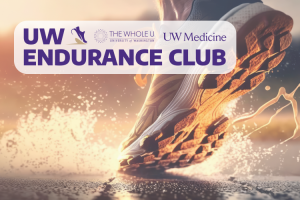 Fartlek walking and running clinic with Aaliyah Earvin
September 12, 5 – 6 p.m.
Rainier Vista
Calling all walkers, joggers and runners of every level to enjoy an in-person clinic with running coach Aaliyah Earvin. Coach Aaliyah worked in the fitness industry for 12 years before becoming a certified running coach. She has her bachelor's in Exercise Science from Youngstown State University, where she ran track & field, and a Master in Sports Management from American Public University. 
This clinic will focus on Fartlek, a Swedish term for speed play. We will be moving continuously as we speed up and try to recover while still moving. During this session, you can walk fast, jog, or sprint during the speed session and walk or jog during the recovery. After a warm-up, we will begin the speed sessions and finish with a cool-down.
---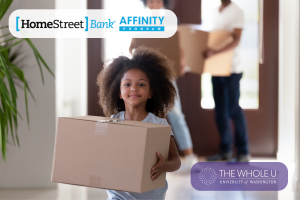 Upsizing and downsizing with HomeStreet Bank
September 13, noon – 1 p.m.
Live webinar
Are you considering selling your home? Whether you are looking to upsize or downsize, there are many considerations before taking the next step! Join us at this virtual webinar presented by HomeStreet Bank, where you'll learn about net proceeds, repairs to make for the sale, how to prepare your house to sell, tips and tricks for staging your home and the HomeStreet Bank Affinity Program benefits available to you as a UW employee.
---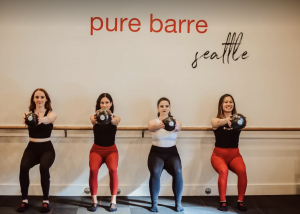 Virtual Pure Barre Class with Pure Barre Seattle
September 14, noon – 1 p.m.
Virtual
Join The Whole U and Pure Barre Seattle for a high energy, low impact workout live on Zoom! Led by Pure Barre Green Lake and University owner and instructor Maya Hutchinson, this class will include both classic and empower Pure Barre methods, a unique and fun way to exercise and energize for the rest of your day.
---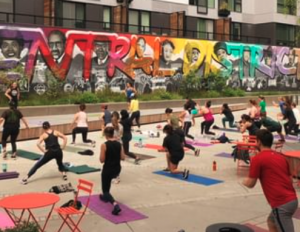 HIIT Lab Central District FREE Class
September 16, 11 a.m. – noon
HIIT Lab is an interval-style strength and cardio training group fitness studio, and we believe fun, sweaty, effective workouts should be available to anyone no matter where they start their fitness journey.  Learn about discounts for UW faculty and staff here.
Join HIIT Lab Central District for a FREE outdoor workout on Saturday, September 16 in the Midtown Square Courtyard at 11 a.m. All you need is water and a yoga mat! Optional registration: https://momence.com/s/88115645
---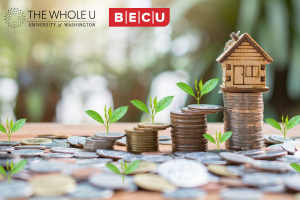 Understanding your credit report with BECU
September 19
1 – 2 p.m.
Virtual
During this virtual workshop with BECU, you will learn about credit, what to look for in your credit report, how to identify errors and learn how to dispute them.
---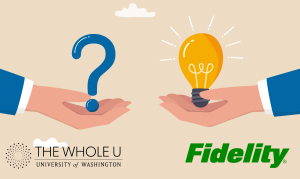 Ask Fidelity: Put the power of NetBenefits to work for you
September 20
9 – 9:45 a.m.
Virtual
Did you know that there's more to do in NetBenefits than checking your balance? Come on a tour and discover the powerful resources that can help you plan, track, and save for retirement.
---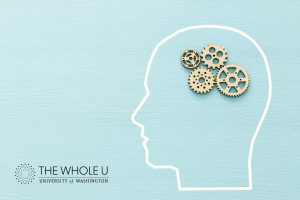 Your child's growing brain
September 21, 11 a.m. – noon
Virtual
Wondering what's going on in your child's brain? Neuroscience has taught us so much about early learning and development. Tune in to hear how to encourage development and get actionable tips to support your child (ages birth – 5).
---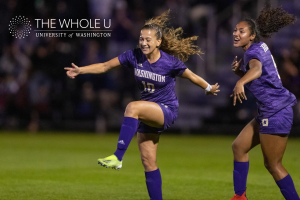 Purple out with Washington Women's Soccer
September 22, 7 p.m.
Husky Soccer Stadium
General admission tickets $5
We are excited to offer our Whole U members discounted tickets to the Washington Women's Soccer match against Cal! Tickets have been discounted exclusively for UW employees as a thank-you for all you do for our university. Be sure to get there early, wear PURPLE, and get loud for those Dawgs!
---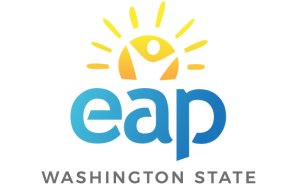 Get to know your new EAP: For Employees and their Families
September 27, noon – 1 p.m.
Live webinar
UW has a new provider of employee wellness benefits, the Washington State Employee Assistance Program (WA EAP). Employees and their families can learn about the exciting new benefits available through the the WA EAP at a virtual orientation.
---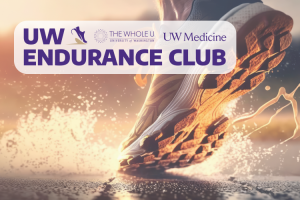 Importance of Core and Spine Health for Endurance with UW Endurance Club
September 27, noon – 1 p.m.
Live webinar
The core and spine are essential to form and function when running, walking or jogging – they carry importance for injury prevention and strength while moving. Join us for a virtual webinar discussing the core and spine, where you'll learn more about how your body functions during endurance sports, how to prevent injuries and increase strength and additional advice and exercises for core and spine health.