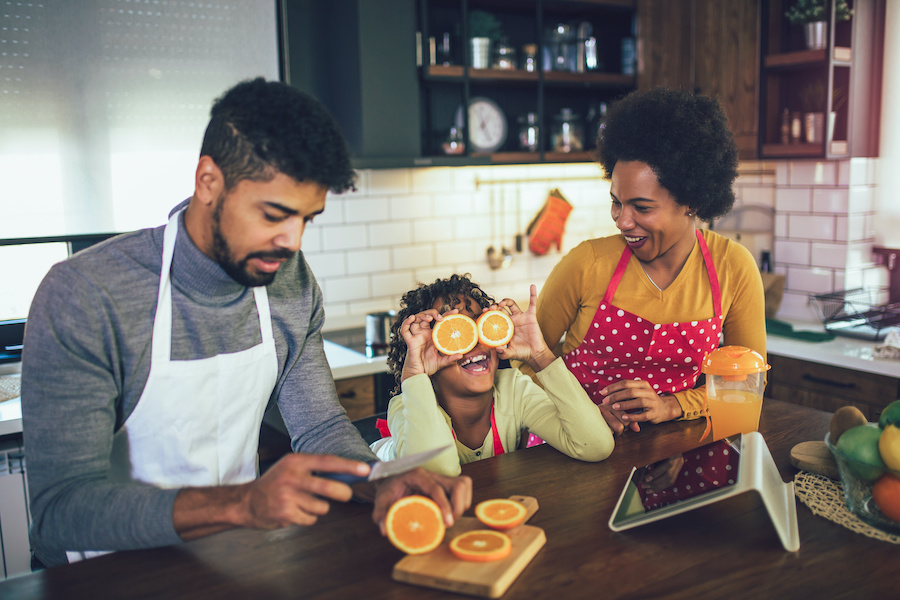 Establishing Family Eating Habits
Throughout the pandemic, many of us found ourselves adjusting to a different pace of life and finding new ways to connect more meaningfully. One way to do so is through family meals. Prioritizing family meals is important for improving family connections, and teaching children how to be competent eaters.
While family meals do not have to be perfect or unique, getting you and your close ones into a family meal routine can feel daunting combined with our many other responsibilities.  In this article, we're diving into the recommendations of Ellyn Satter, MS, RD, LCSW, BCD, an internationally recognized author and practitioner on eating and feeding. Satter is a family therapist and feeding and eating specialist who's work focuses on raising healthy children.
Step 1: Divide responsibility
Children have their own intuition around food and eating. Dividing mealtime responsibility allows parents to understand what their role is in creating a healthy environment around food and relationship with eating for their children.
According to Satter, the adult's job is to provide structure with regular meals and snacks, create a pleasant eating environment, and guide their children on how to behave appropriately during mealtimes. Children are able to determine how much food to eat, so it is important for parents and caregivers to trust that their children will do their job of eating.
Parent/caregiver responsibilities:
What foods will be served
Where the food will be eaten
When to eat
Child's responsibility:
Whether to eat the food
How much of the food to eat
Step 2: Create an environment for family meals  
Schedule out time for sit-down family meals and snacks. The parent/caregiver provides structure for children with three meals and 1-2 snacks per day. Developing a regular schedule included into the workday will help build trust that they will have food available.
Provide a distraction-free environment. With more people working from home, it can be difficult to walk away from the workspace when it is time for meals and snacks. But eating during screen time can decrease children's ability to notice and respond to their hunger and fullness cues. Aim to turn off all electronics while eating.
Do what works best for your personal situation. During COVID-19, we have seen changes in food that is available at grocery stores and higher rates of food insecurity. This may result in serving food that is not as nutritionally sound as you may want it to be. That is okay – focus on feeding your family as regularly as you can, sitting down together as a family, and avoiding negative talk about food and weight in front of your children.
Step 3: Create a safe space for exploring food
Avoid grazing. Although it may be easier to let the kids snack all day while parents/caregivers are working from home, allowing children to graze on food throughout the day can reduce the quality of their daily intake of food. When parents/caregivers provide meal and snack times regularly, children will build trust that the next meal or snack will be coming at a predictable time frame.
Trust your child to know whether and how much to eat. Children have the ability to regulate how much food they need and to follow hunger and fullness cues.
Do not use negative language surrounding food and body weight. People have been talking about their concerns of gaining weight during the stay-at-home orders. It is not advised for parents/caregivers to comment on their own weight or a child's body weight, regardless of if they are underweight, average weight, or overweight. If your child expresses that they do not want to eat a food item that you have offered, remind yourself that they do not have to eat it.
Avoid using foods as a punishment or reward. Pressure tactics and "trying to get children to eat their fruits and vegetables" will often result in arguments, unpleasant mealtimes, and picky eating. You are probably experiencing enough stress, so reducing mealtime disorder is important.
Creating time and space for shared meals is a great way to spend quality time together as a family and escape from the many stresses of the day. While there is only so much we can control, taking back your dinner table is something that will provide you and your family a sense of connection and belonging. Establishing healthy eating practices and an intuitive relationship with food will give back to yourself and your children in the long run through a long, healthy life.
Nutrition Resources and Seminars
The Whole U has a number of resources to help you stay mindful and connected to your nutrition. Check out this page highlighting all of the resources available from our website. You can also watch an on-demand replays of previous webinars such as this Health at Every Size and Intuitive Eating webinar or this workshop that focuses on Creating Sustainable Eating Habits.
Join us February 22, 2023 for Nutrition for Fertility with Registered Dietitian with Judy Simon. You can register for this event here. Registrants will also receive a recording of the event.
---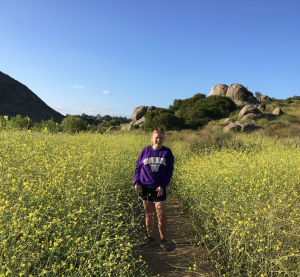 Jessa Engelken is a second-year graduate student in the Nutritional Sciences Program and Graduate Coordinated Program in Dietetics at University of Washington. This school year, Jessa will begin her role as a dietetic intern and will graduate with an MPH in Nutritional Sciences.
Jessa follows a weight neutral approach to nutrition and has strong interests in the areas of feeding dynamics, maternal and pediatric nutrition, and nutrition education. She enjoys hiking, reading, and baking chocolate chip cookies during her free time.