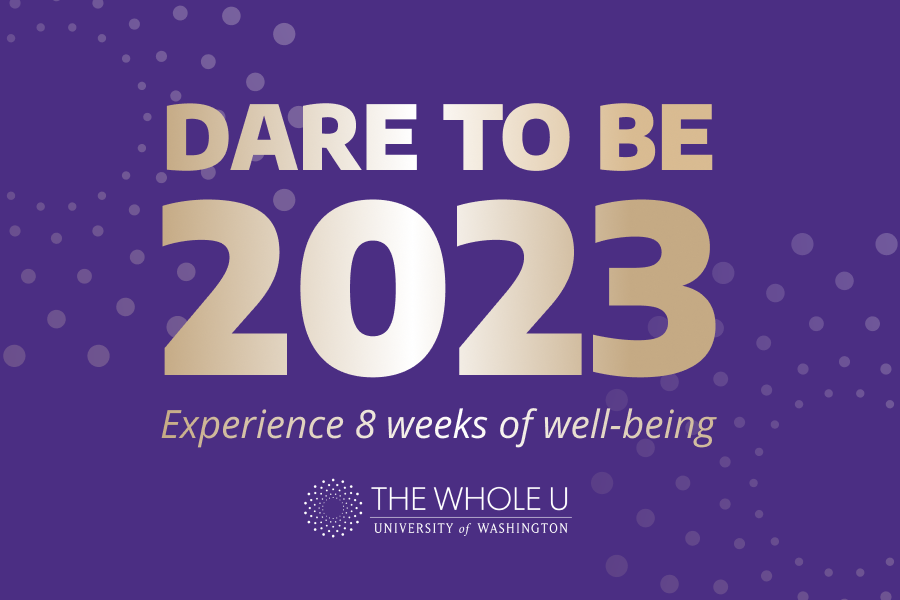 UW faculty and staff: Experience 8 weeks of well-being in 2023!
Join the Whole U this January for DARE TO BE 2023. Many of us begin the new year with ambitious resolutions and expect our lives to change overnight. This program will help you develop small changes that last.
Starting January 9, spend 8 weeks working towards wellness areas of your choice. Each week you will receive a checklist that includes three tips or actions items from each area of well-being, helping to keep your goals front and center. Before you know it, these habits will become part of your routine.
This New Year, why not try small changes over time that are attainable and sustainable?
Alongside your weekly checklist, you'll have access to events and articles created to help you keep the momentum. We're throwing in extra incentives like Husky Strong performance shirts and giving back to our community with a collective fundraising goal to support UW's three food pantries.
BONUS: All participants will also receive a UW Fitness Pass that can be used throughout the 8 weeks at local gyms and studios.
---
---
Over the last year many people have taken a step back to look holistically at their lives. As we create more space for well-being, there may be a specific area of interest to you. Consider where you are now and how you want to improve throughout 2023.
The following areas of wellness will have dedicated checklists for challenge participants: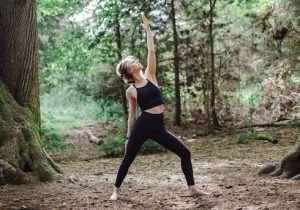 Movement
Incorporate movement and rest throughout your day. Movement improves your physical and mental health, increases longevity, and is a natural mood booster.
This checklist, created by The Whole U's resident trainer, Lauren Updyke, will help you to incorporate more movement into your everyday life, starting with attainable goals.
---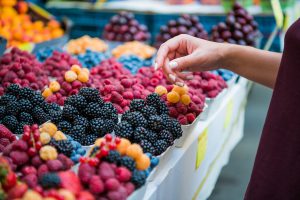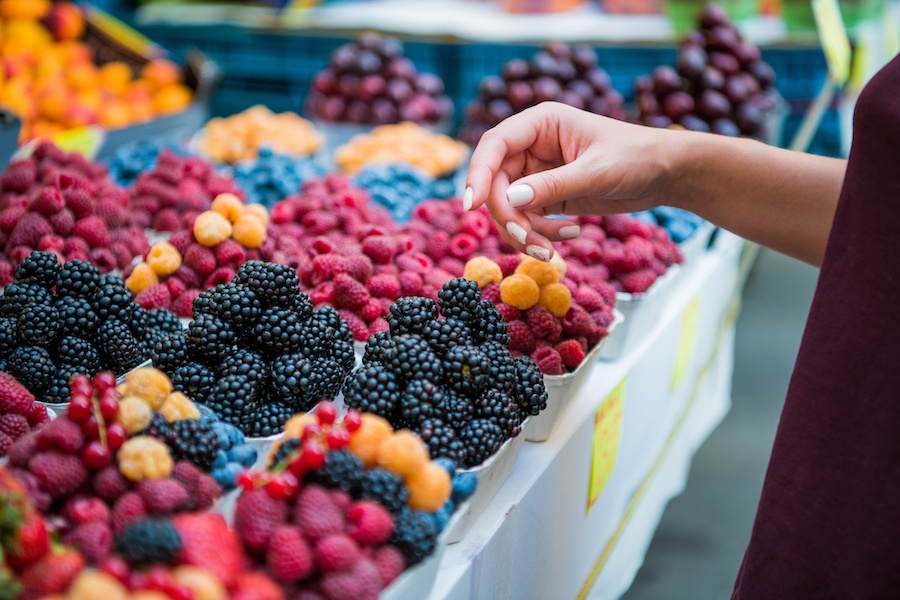 Nutrition
Nutrition promotes positive growth, development, ageing, and well-being within your physical, mental, and emotional health. Maintaining abundant hydration also helps regulate essential bodily functions.
This checklist will incorporate expert tips and tricks from UW Medicine registered dietitians to help keep nutrition on the forefront and make new habits with food.
---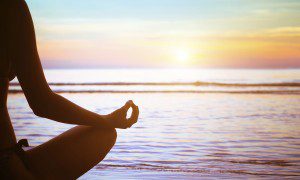 Mindfulness & Meditation
Mindfulness is the practice of purposefully being aware of one's actions in the present moment. This experience can physically build your brain and heal your physical and mental wounds.
This checklist, created by our in-house meditation and yoga instructor Diana Ratsamee, will give you simple, mindful exercises to bring pause and thoughtfulness into your day that you can carry with you through 2023.
---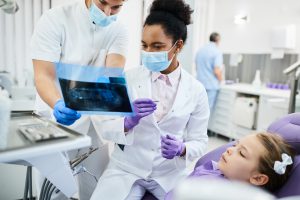 Career Development
Careers can provide a sense of purpose and belonging in the greater depths of society. It's essential to feel challenged, excited, and motivated in an activity that we spend nearly 90,000 hours of our lives doing.
This checklist is created in partnership with UW Professional & Organizational Development, and will guide you in being intentional with your professional path. You will set goals, prioritize action items, and work to achieve more in your career.
---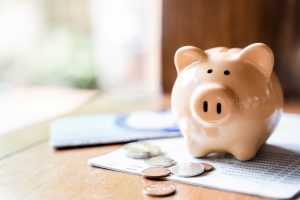 Financial Wellness
Work towards your short and long-term financial goals. Financial wellness means something different for everyone, but sound finances have building blocks that we all can practice.
This checklist, created in partnership with BECU, will focus on ways to save more, reduce debt, identify financial goals, and continue financial education.
---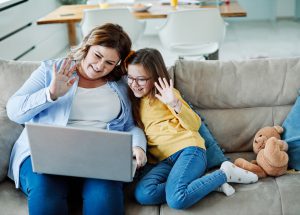 Connection
Focus on your relationships with the people around you. Human connection has many psychological benefits, and there is so much beauty in spending quality time with those we love.
This checklist, created in partnership with UW Work-Life, will help you to re-prioritize relationships and loved ones in your busy schedules, reminding you to take the extra step and be intentional when connecting with others.
---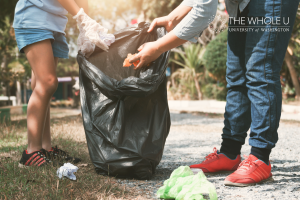 Impact
Make a difference in your community and the greater world. Living with impact feeds life into you and those around you. Whether giving back, standing up for various causes you believe in, staying informed and aware, or simply being kind. There's always work to be done in our world and even the little things can make a huge difference.
This checklist, created in partnership with the UW Combined Fund Drive, will remind you of day to day action items that leave an impact in our world and influence positivity, love, and community.
---
Help us raise $7,500 for UW Food Pantries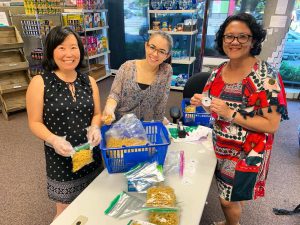 Alongside working to improve our health & well-being in 2022, this year we are daring to raise $7,500 for funds that benefit UW community members. We ask that all participants consider a $5 minimum donation alongside registering for the challenge. Register now and donate when you sign-up! Help us to make a greater impact on our community well-being as we work on our personal health needs.
Already, we have raised over $7,000!
---
All in all, participating in this challenge will only help you improve yourself and achieve your goals. And don't forget to share the challenge with your colleagues and close ones. Participate together, and challenge one another to live your best lives!
Thank you to AT&T, BECU, and UW Medicine for sponsoring The DARE TO BE 2023 program. And a special thanks to all of our partners helping to create the DARE TO BE checklists.