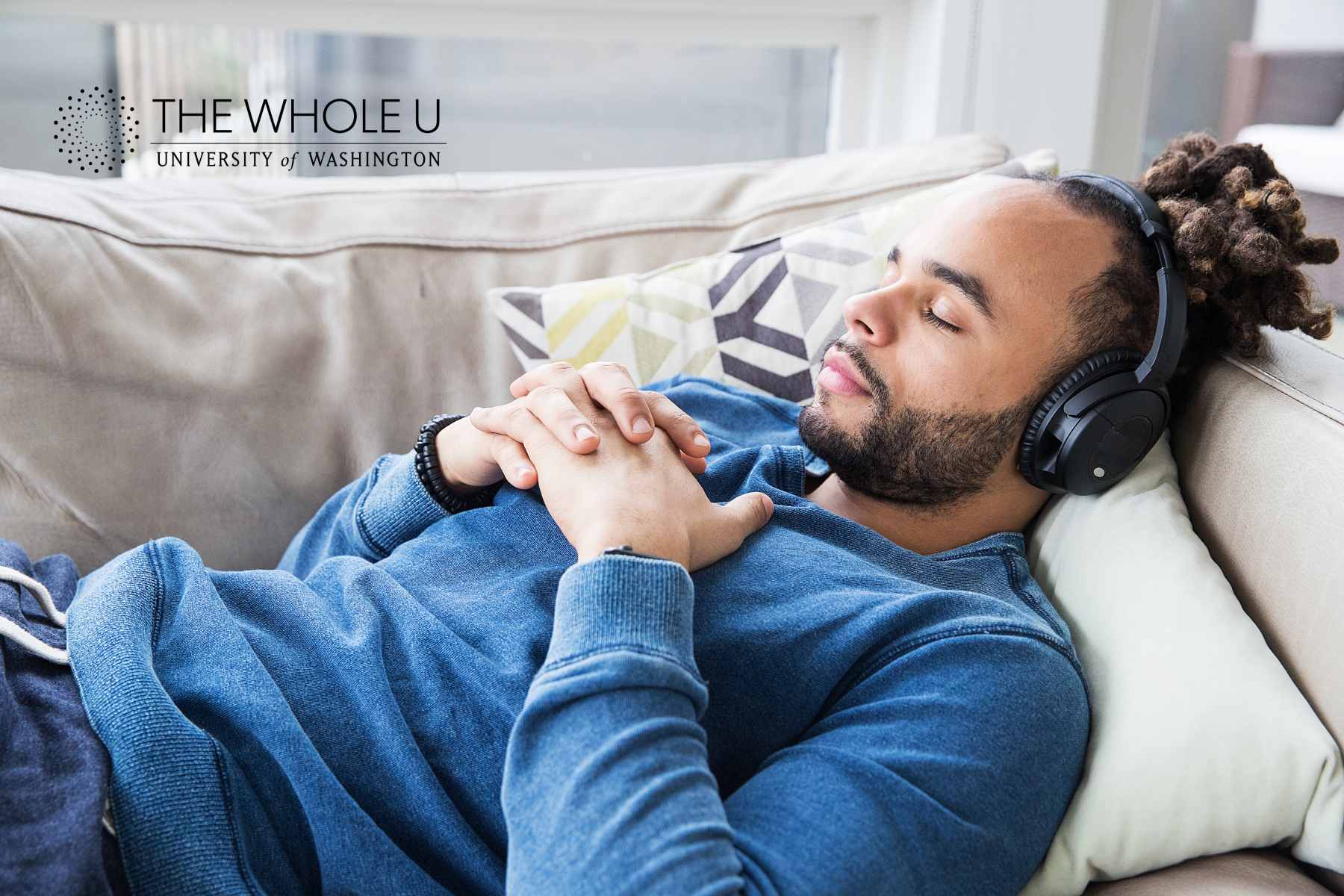 Mindfulness Based Stress Reduction
The human body is fascinating in how interconnected each organ, function, and cell are. Researchers and medical professionals continue to learn more about how our bodies are interconnected each day. One especially incredible relationship is the ability of your mind to impact your physical health through the method of mindfulness. Mindfulness takes many forms and is central to meditation, self-compassion, self-awareness, and stress reduction among other practices.
We're diving into the practice of Mindfulness Based Stress Reduction (MBSR) to learn more about how this practice works, research-based benefits, and how you can incorporate MBSR into your life. Many of us are feeling mentally and physically overwhelmed, burnt out, and fatigued from stress over the last year and a half. The continued stress we feel impacts our bodies in a multitude of ways.
But what if there was something you could do to your mindset that would help alleviate some of the stress and show improvements in your physical and mental health as a result? Mindfulness Based Stress Reduction is a practice that can certainly help – and while I can't guarantee it's a one-stop shop, it's something that can help to lift some of the weight on your shoulders and bring you back above the water line with some practice.
---
What is MBSR?
Mindfulness Based Stress Reduction (MBSR) is a meditation therapy originally designed for stress management that is now used to treat a variety of illnesses including depression, anxiety, chronic pain, cancer, diabetes, hypertension, and skin and immune disorders.[1] It is a technique developed by Dr. Jon Kabat-Zinn in 1979 originally for use in hospital settings with patients suffering from painful and chronic conditions.[2] Many MBSR techniques have been used for centuries in Eastern medicine.
Today, MBSR is taught in a course-like structure typically consisting of 8-weeks of instruction and a 1-day retreat. Throughout courses, participants learn a variety of mindful meditation techniques including stretching and postures as well as personal and group sharing and exploration. The course is considered to be "laying the groundwork" and the secret sauce is in continued daily practice and ongoing incorporation of what is learned into one's life.
MBSR should be taught by certified and trained instructors. Anyone looking to attend a training should do a little bit of research into the instructors' qualifications before signing up.
---
What are the proven benefits of MBSR?
There have been many small studies conducted that look at the efficacy of MBSR in treating a variety of conditions. Generally, studies show improvement in patient conditions after MBSR therapy. What these studies tell us is that MBSR can be a useful method to helping patients manage and cope with various symptoms and conditions, but that there is more research to be done across wider sample groups.
A snapshot of various study results include:
Significant decreases in anxiety, stress and depression
Enhanced quality of life in patients with chronic diseases like cancer, hypertension, diabetes, and chronic pain and skin disorders
Reduction in mean arterial pressure by 6mmHg
Significant increase in mindfulness and positive effects for pregnant women and an improvement in pregnancy related anxiety and depression
Improved positive mood states in high-stress students
Reduction in systolic and diastolic blood pressure values for patients with hypertension
You can learn more about these studies by reading Asfandyar Khan Niazi and Shaharyar Khan Niazi's article in the North American Journal of Medical Sciences titled "Mindfulness-based stress reduction: a non-pharmacological approach for chronic illness".
---
How to begin MBSR
The first step to beginning MBSR is to conduct more research to see if MBSR would be a good fit for yourself. Consult your physician and start to look at options for training. MBSR can be a financial commitment depending on where you want to take the course.
If you're ready to dive right in, you can sign up for an 8-week MBSR course through the UW Center for Child & Family Well-Being this fall. This course is taught by Dr. Richard Berger, M.D. and Professor Emeritus in the Medical School at the University of Washington. The UW CCFW accepts scholarships applications for this course.
Dr. Berger is the primary teacher at Mindfulness NW and received his certification in teaching MBSR at the at the University of Massachusetts Center for Mindfulness as well as a Certification in Mindfulness Facilitation from the Mindful Awareness Research Center at the University of California in Los Angeles. Dr. Berger has taught Mindfulness-Based Stress Reduction and Mindful Awareness Practices (MAPS) classes at the University of Washington Medical Center, the University of Washington Intramural Activities Center, and the UW Center for Child and Family Well-Being. You can learn more about the course offering this fall quarter 2021 as well as Dr. Berger's background here.
---
Sources
[1] Niazi, A. K., & Niazi, S. K. (2011). Mindfulness-based stress reduction: a non-pharmacological approach for chronic illnesses. North American journal of medical sciences, 3(1), 20–23. https://doi.org/10.4297/najms.2011.320
[2] Mindfulness Northwest – Home. https://www.mindfulnessnorthwest.com.