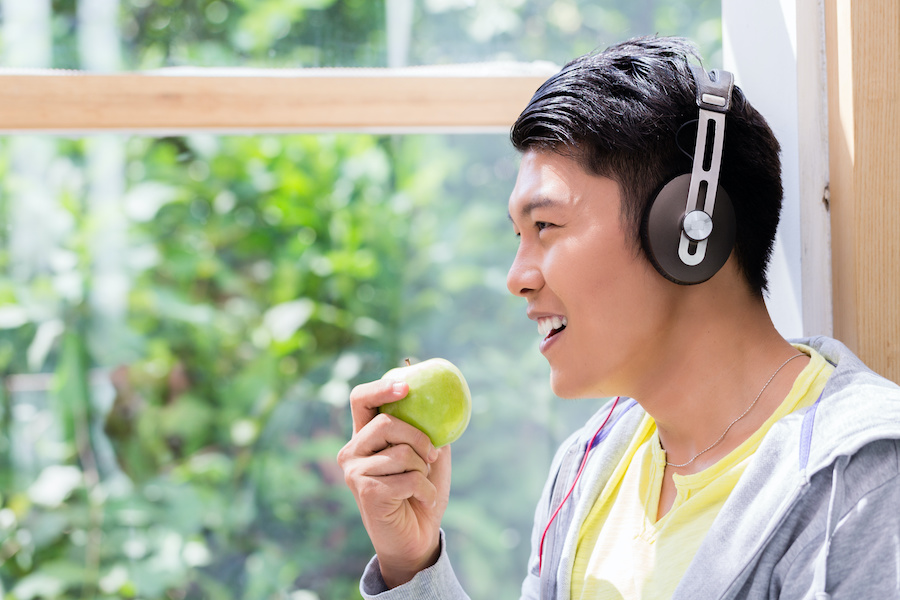 This past year we have spent significantly more time at home and had the opportunity to be creative with discovering new recipes, trying out new cooking methods, branching out in TV and podcast consumption, and even escaping the chaos of life for a few minutes with our favorite books.  For National Nutrition Month, we asked the dietitians at Harborview Medical Center about some of their favorite food and nutrition related things to help inspire you on your own nutrition journey.
Today we're sharing these 8 favorite podcasts by our UW Medicine registered dietitians. See what the dietitians had to say about each podcast and stay tuned for more favorites!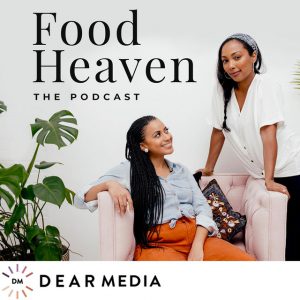 Food Heaven
BFF's and registered dietitian nutritionists Wendy Lopez and Jessica Jones talk to different health & nutrition experts about how we can live healthier, more balanced lives without offering restrictive diets or quick fixes. The Food Heaven Podcast dives into topics like health at every size (HAES), food & culture, intuitive eating, and body acceptance.
"A podcast hosted by two dietitians that discusses a wide range of topics, such as Health at Every Size, intuitive eating, and other subjects related to physical/mental health" – Natalia Groat, MS, RD
---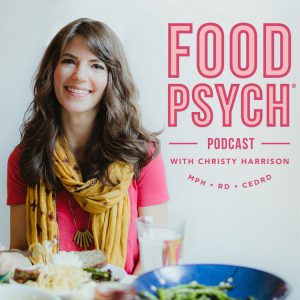 Food Psych
Food Psych is a podcast about intuitive eating, Health at Every Size, and body liberation. Host Christy Harrison, MPH, RD, CEDRD talks with inspiring guests—including health and psychology professionals, anti-diet activists, and leaders in the body-liberation movement—about their relationships with food, paths to body-image healing and fat acceptance, and experiences of recovery from weight stigma and eating disorders.
"Appreciate the focus on equity and health at every size." – Karen Conger, MS, RD, CDE
---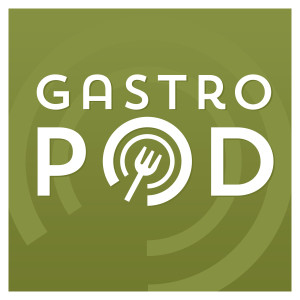 Gastropod
Gastropod looks at food through the lens of science and history. Co-hosts Cynthia Graber and Nicola Twilley serve up a brand new episode every two weeks that looks at the hidden history and surprising science behind a different food and/or farming-related topic, from aquaculture to ancient feasts, from cutlery to chile peppers, and from microbes to Malbec. The hosts interview experts, visit labs, fields, and archaeological digs in an effort to discover new ways to understand the world through food.
"Each episode is a 'deep dive' into a food-related topic that explores the science and history behind it while providing a new way to understand the world through food." – Johanna Behrens, RD, CNSC
---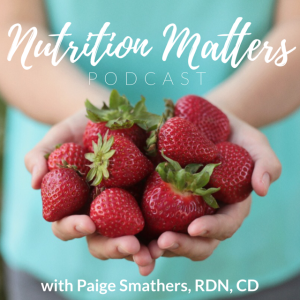 Nutrition Matters
Paige Smathers, RDN explores popular topics in nutrition, interviews experts in the fields of wellness and health, and celebrates the successes of people who have overcome eating disorders, weight struggles, and food issues in the podcast Nutrition Matters. The foundation of Positive Nutrition is to help individuals, communities and experts create positive relationships with food.
"Paige looks at intuitive eating from different lenses. She interviews both RD's and other professionals to give a wide perspective, and especially this year is bringing up discussions about diversity and inclusion in our practice." – Katy Lane, MS, RD
---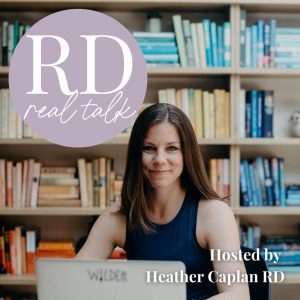 RD Real Talk
RD Real Talk is a podcast with anti-diet, weight-inclusive registered dietitians. Hosted by Heather Caplan RD, the podcast covers topics related to Health at Every Size, intuitive eating, the anti-diet movement, and social justice issues related to weight-stigma. Episodes are released weekly and features a variety of experts across nutrition and anti-diet weight-inclusive practitioners.
"I love this podcast for forward thinking and inclusive approach to nutrition, dietetics, and beyond." – Anna Mowell, MPH, RD
---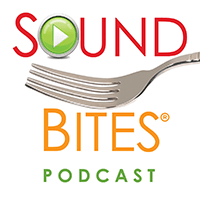 Sound Bites Podcast
In Sound Bites, host Melissa Joy Dobbins, MS, RD, CDE engages researchers, academics, authors, dietitians and more to delve into the science, psychology and strategies behind good food and nutrition. Topics vary from fad diets to farming to fertility and beyond. The show debuted in the Top 20 Nutrition Podcasts on iTunes and was named one of the "Best RD-run Podcasts" by Today's Dietitian Magazine, and one of "8 Podcasts Worth Listening To" by Diabetes Forecast Magazine.
"She talks about a range of nutrition and related topics, bringing experts to share their knowledge." – Bonnie Beardsley, MPH, RD
---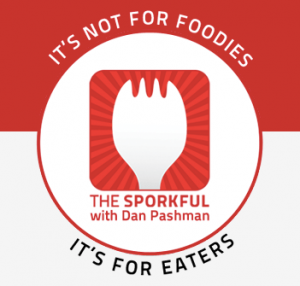 The Sporkful
Since launching in 2010, The Sporkful has won the James Beard Award, Webby Award, and Saveur Award for Best Food Podcast. Each week on the show, the host Dan Pashman uses humor and humanity to approach food from many angles, including science, history, race, culture, economics, and lengthy debates on the best way to layer peanut butter and jelly in a sandwich. The podcast's saying is that 'It's not for foodies, it's for eaters.'
"This podcast explores food for people that like to eat. I always learn something about the people that are preparing our food and different ways to enjoy food." – Megan Nordlund, MS, RD, CSG
---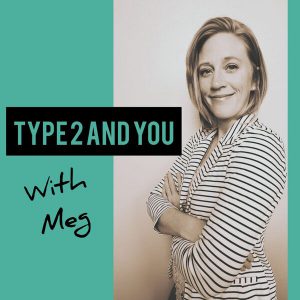 Type 2 and You
As of August 2019, Type2andYou with Meg was the only podcast by a CDCES dedicated to people with type 2 diabetes. Type2andYou with Meg brings you up-to-date information, expert interviews, & answers to your diabetes dilemmas covering a wide variety of health topics from a diabetes lense including misconceptions, misinformation, & stigmas. Host Meg has a Bachelors & Masters of Science in Nursing, is a Certified Medical Surgical Registered Nurse,  Certified Diabetes Care and Education Specialist, and Dartmouth-Trained Health Coach.
"Great way to learn more about diabetes management." – Ashley Jones, RD
---
Let us know what you think about these podcasts, and share with us in the comments below additional podcasts that you love to listen to.
Thank you to AT&T for sponsoring National Nutrition Month!